A place for everything, and everything in its place.
A Totally-Not-Boring Blog About Storage
George Brown College Alumni Members Discount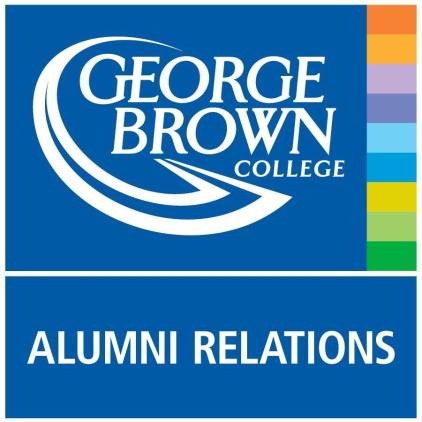 George Brown College opened its doors in 1968, welcoming just over 2,000 students. Since then, George Brown's full-time student population has grown to more than 30,000, making it one of the largest colleges of applied arts and technology in Canada. People come to George Brown from across the Greater Toronto Area, the country, and the world to develop their skills and gain the real-world experience needed to succeed in the workplace.
George Brown offers more than 170 full-time programs in art and design, business, early childhood education, construction and engineering technologies, health sciences, hospitality and culinary arts, as well as specialized programs and services for recent immigrants and international students.
George Brown College has three campuses— Casa Loma, St. James, and Waterfront — all located near Downtown Toronto. George Brown's location gives students access to top employers for field education and a wide range of networking opportunities. It also means students get to enjoy other perks of going to school downtown, including being close to great cafes, restaurants, shopping, and Toronto attractions. All three campuses are all easily accessible by public transit and surrounded by bike lanes as part of Toronto's cycling network.
Storwell Self Storage is proud to announce our recent partnership with George Brown College Alumni Relations. All George Brown College Alumni members who are in need of self-storage in Etobicoke, Mississauga and Scarborough, can visit any of Storwell's facilities across the GTA and receive a 10% discount on their storage unit rental.
Each Storwell facility has individually alarmed units that are monitored by 24 hour camera surveillance, so you can rest assured that anything you store with us will be completely secure. Storwell facilities also have wide lanes that can accommodate cars and trucks of any size. You can drive straight up to your unit at any time, because unlike some other storage facilities, Storwell is open 24 hours a day, 7 days a week, 365 days a year.
Three Locations in The Greater Toronto Area
Three Locations in The Greater Toronto Area
For more details, select the location nearest to you in Toronto:
For more details, select the location nearest to you in Toronto: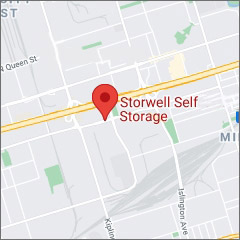 300 Evans Ave.
(416) 259-5555
Get a Quote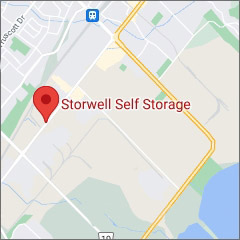 2525 Royal Windsor Dr.
(905) 823-5555
Get a Quote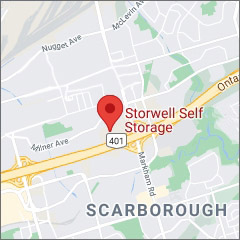 85 Executive Ct.
(416) 534-5555
Get a Quote