A place for everything, and everything in its place.
A Totally-Not-Boring Blog About Storage
How Self-Storage Can Help your Business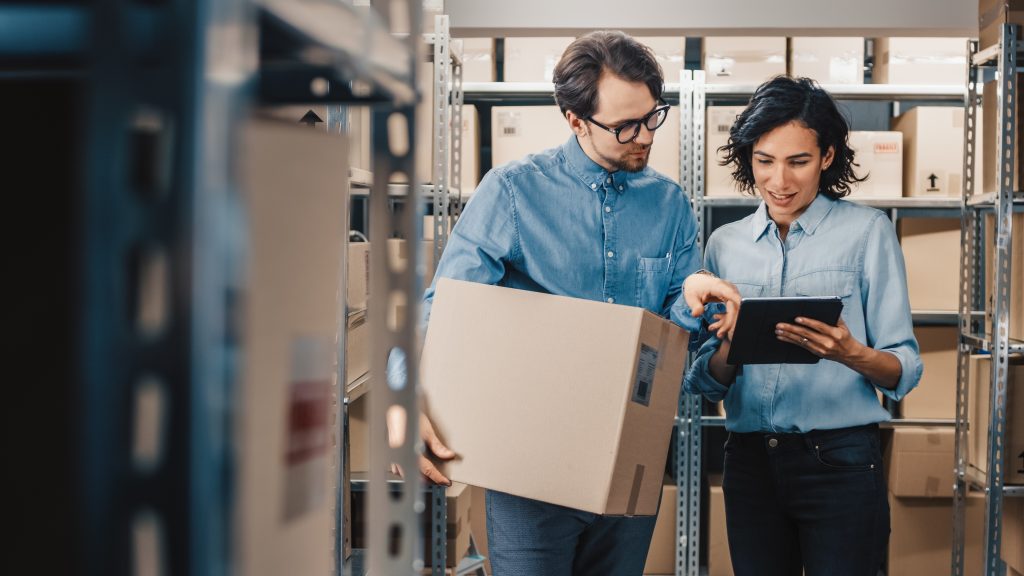 Businesses today have to adapt to our fast-changing world. To keep up with the tough competition, business owners must be creative and resourceful when it comes to formulating strategies to sustain their business. This often means trying things that you've never thought about before, liking using a self-storage unit to help your business expand. If your business is located in the GTA, you can go rent out a self-storage unit in Etobicoke, Scarborough, or Mississauga at a Storwell facility. Self-storage can help you dedicate your main business-designated space to the important tasks, while some of your inventory and a range of other items can go into storage. A majority of office workers believe that being organized improves performance. Businesses can use self-storage to help declutter their workspace and optimize productivity. Aside from large corporations, renting self-storage units is also a viable solution for self-employed people who don't have enough space in their own homes, or need to work outside most of the time. If you're planning on starting your own small business, or are looking for ways to save money, read how self-storage can help you run your business smoothly.
Document storage
Unless you go fully digital, having a business entails large amounts of paperwork which tends to pile up fast. Most of those documents are confidential and the business firm can never allow them to get compromised. Hence, they need a well-secured storage system to store those documents. A self-storage unit can be the most secure, convenient, and cost-effective option for that. It can be a great option for businesses to archive various confidential documents such as tax records, employee details, and other legal documents. Climate-controlled self-storage units are ideal for document storage as they can protect the papers from any temperature or moisture damage.
Entrepreneurs can use self-storage to optimize their work space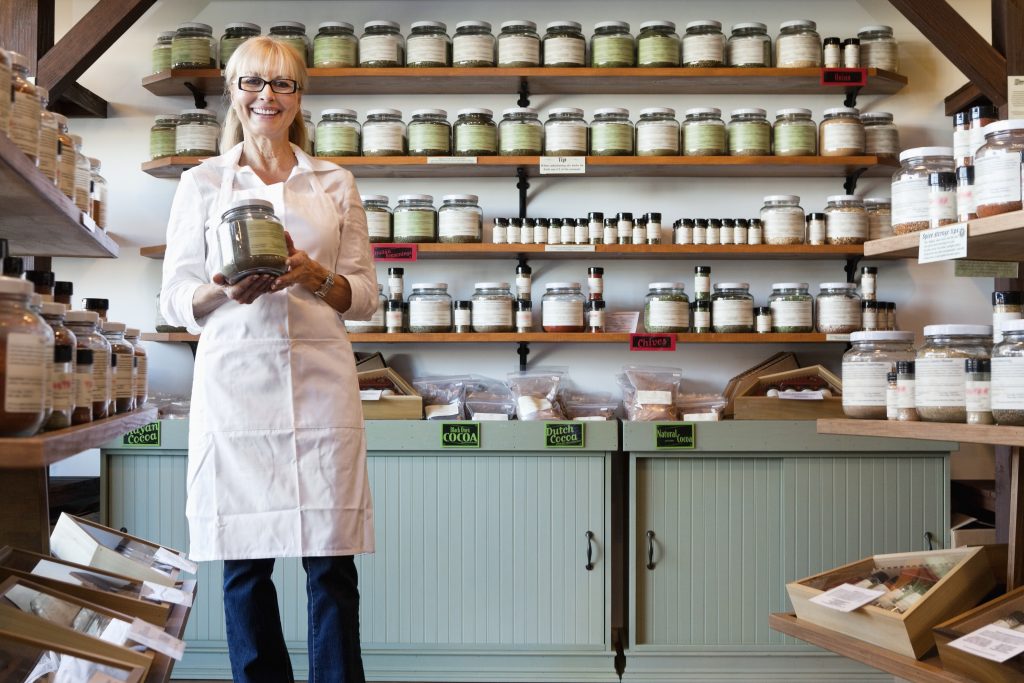 Every business owner has experienced it: your work space becomes too small for your expanding business. There simply isn't room enough for all of the inventory and business byproducts in the same space. If you're a small business operating from home, it's not unusual for work to spill into areas of your home such as the garage or the living room. Entrepreneurs or small business owners can use the extra space provided by a self-storage unit to store some of the merchandise associated with their business. If they decided to set up their office inside their home, they can put the previous contents of that room in self-storage. This is where using self-storage can help, by offering space for a business to spread out while other items are kept safe elsewhere. Self-storage can become truly essential for many types of businesses, especially because it can help free up workspace, whether it's a leased space or a private home.
Retailers can use self-storage to handle surplus supply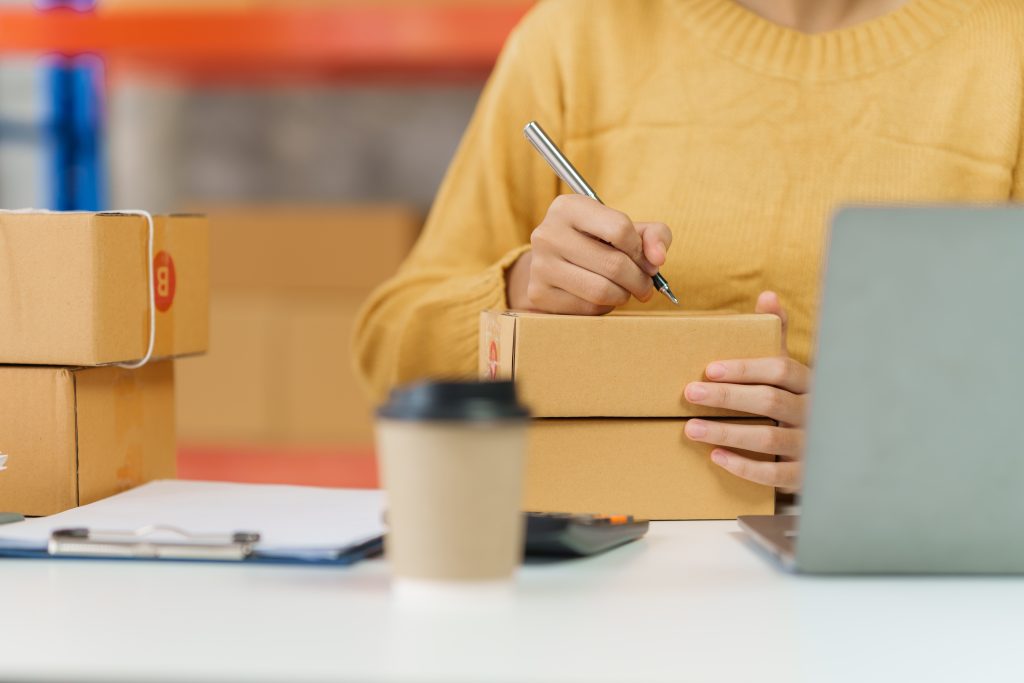 If you're a retailer operating a brick and mortar store, you can also benefit from the perks of self-storage. Oftentimes, it becomes difficult to keep your inventory under control with the change of seasons. Placing extra merchandise in self-storage can help you better manage your day-to-day operations, by offering temporary storage for items that either don't fit on the shelves or need to wait to be displayed later. Businesses can better prepare for the seasonal sales by acquiring merchandise in advance. Summer clearances, typically taking place in late July and August can be tackled much earlier by buying stock in advance and keeping it in storage.
For specialty businesses, such as carpet retailers, it is worth your while to keep a few samples on the premises of your store, while the bulk of your merchandise can safely sit inside a storage unit ready to ship as needed. Similarly, utility stores can take advantage of container storage to keep some of their stock outside the store. As sledges, gloves and snow shovels will sell at a higher price during winter, it is sensible to put them into storage as opposed to selling them for a reduced price in the summer.
How self-storage can help restaurants
Restaurants often refresh their décor and equipment several times per year. They also have a lot of seasonal storage needs, such as patio furniture, which is very expensive and takes up room. Restaurants often carry extra dishware and flatware, cleaning supplies, and linens too. All of these items need to be kept clean, safe from damage, and should be kept away from the food. The best spot to store these is an off-site self-storage unit. However, keep in mind that you should never store food or perishable items in a self-storage unit as they might grow mold and lead to pest infestation.
Construction businesses can increase workflow by keeping bulky equipment in storage
Mechanics, landscapers, and construction contractors routinely use heavy equipment that takes up a lot of space. Many of these businesses do not come with an office, but they still need to store all their hardware. Using a self-storage unit is the perfect solution to keep supplies in a convenient and secure location. As is often the case, not all equipment is necessary for every job. Additional inventory such as power tools, shingles, adhesives, and paint sprayers can be put into storage. You should check with the storage facility manager about which industry-related items can and can't be kept in a storage unit. Not only is keeping extra inventory and construction materials in storage convenient, but it also ensures their safety.
Self-storage for realtors, home decorators, and home stagers
Whether you're a home decorator, a staging company, or a realtor, you're in an industry that requires a flexible amount of storage space. Using a storage unit offers you the right solution to temporarily store the items adjacent to your business, such as various types of furniture needed to stage a house for sale in order to make it more appealing. In storage, they can stay clean and undamaged, especially if you opt for a climate-controlled unit.
Self-storage for business relocation
If you are renovating your office space or relocating to a larger space, these are also times when businesses can enjoy the benefits of self-storage as they can temporarily store their stock and a range of other items during the process. Select a storage facility that offers moving truck services for convenience. With various businesses come various needs, so you might want to store diverse items such as desktop computers, file cabinets and documents, cubicle dividers and break room appliances. In the unfortunate event of a fire or storm, you can safely store your business-related items in a storage unit until you can begin carrying out your business as usual again.
Self-storage can improved your office layout
The layout of your office, store, or wherever you do business is important when it comes to productivity and efficiency. While you might not think you have the space to execute certain changes and really utilize your space to its fullest potential, you may want to consider less conventional options such as leveraging the use of a storage facility. By renting out a storage unit for a much lower price than expanding your office or getting a bigger space, you can make improvements in your current layout that will do wonders for productivity.  
How ecommerce businesses can use self-storage
Ecommerce business owners can benefit from self-storage services to help sustain their day-to-day operations. You can easily pick up and drop off inventory at your self-storage unit. Whether it's canvas, epoxy resin, or molding clay, many artisans and crafters can use a storage unit to keep either their materials or their finished products prior to delivering them to clients.
Use self-storage as a warehouse space
Whether you are a small business owner or a large corporation, you can use self-storage as an alternative to renting out an expensive warehouse space. If you are planning on using self-storage as a warehouse space, you should figure out what size of storage unit you need. You should consider how much inventory or additional materials you need to store and make sure to consider all the possible future changes. If you are unsure of what size storage unit you need, it's best to consult with the storage facility first.
A major benefit to a storage facility's services is that you are subject to less commitment and pay less than you normally would if you were renting out more commercial or retail space. If you are a small business or just starting out in the industry, this option might work even better for you, as it will reduce your costs to use a storage unit as warehouse or inventory space. With storage units, you can rent as much space as needed, and the terms are flexible, with leases starting on a monthly basis. If your business is only seasonal, for example, this could save you a lot of money.
Business storage at Storwell
Storwell Self Storage is a great option for businesses that are looking for seasonal storage, document storage, or are looking to expand to a larger space and need storage during the move. Storwell facilities provide convenient features like drive-up access that allow you to pull right up to your space for simple unloading and loading, which can save you time. Storwell also offers 24/7 gate access so that you can stop by your storage unit whenever it works with your schedule. If you're running a small business that gets a lot of deliveries, and you're concerned about those packages being left out in the open, Storwell accepts deliveries, which means you can get packages delivered right to your secure storage unit.
You want peace of mind when you're running a business. You want to know that everything is in its right place and that it's secure. Choosing a self-storage facility with the proper safety precautions is of the upmost importance when deciding where to store your important and confidential business documents. Storwell Self Storage is a great option for business storage; our facilities have state-of-the-art security features to ensure that our customers' items are properly taken care of. Some of the security features include 24-hour video camera surveillance, pass code gate access, and individually alarmed units.
Three Locations in The Greater Toronto Area
Three Locations in The Greater Toronto Area
For more details, select the location nearest to you in Toronto:
For more details, select the location nearest to you in Toronto: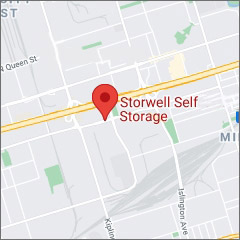 300 Evans Ave.
(416) 259-5555
Get a Quote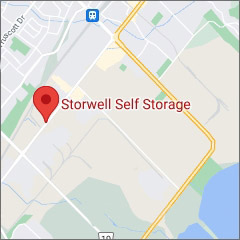 2525 Royal Windsor Dr.
(905) 823-5555
Get a Quote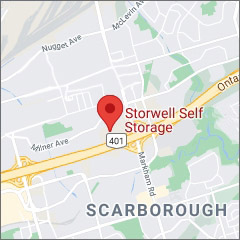 85 Executive Ct.
(416) 534-5555
Get a Quote