A place for everything, and everything in its place.
A Totally-Not-Boring Blog About Storage
How to Store a Car in a Self-Storage Unit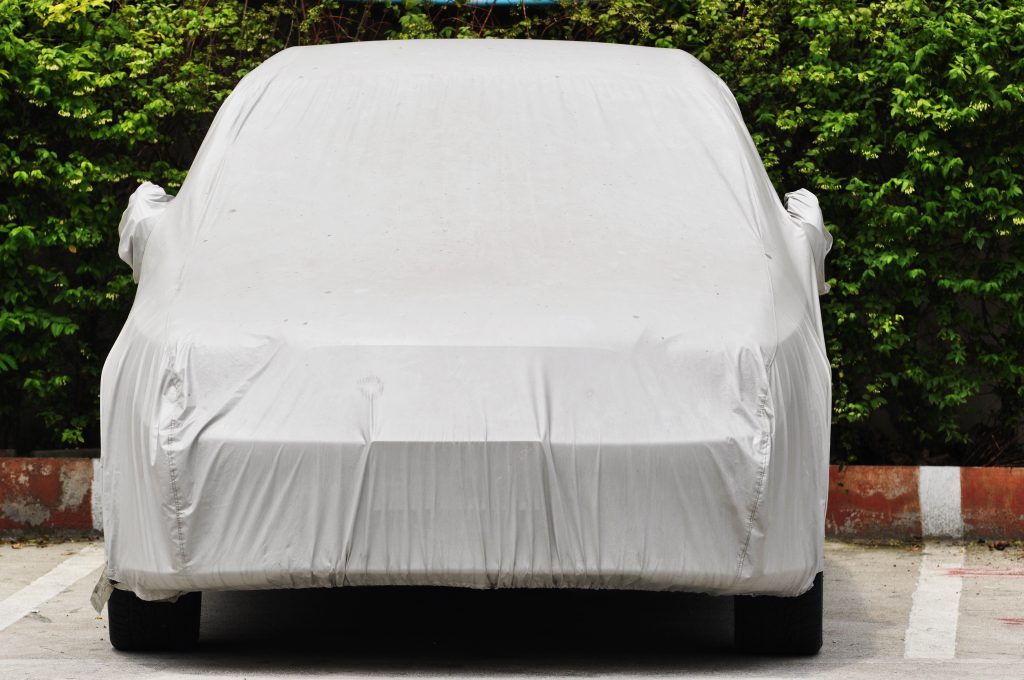 There are plenty of reasons people store cars, trucks and other vehicles in storage. For instance, seasonal or specialty vehicles can go months in between uses. Life events like military deployment or leaving for college can leave a vehicle untouched for months. Home Owner Association guidelines may prohibit parking more than a certain number of cars in your driveway. Maybe you have an expensive sports car, which is great to drive in the summer but will get ruined by slush and salt as soon as the first snowfall comes.
Whatever the reason you are putting your car into storage, renting out a self-storage unit is the best way to ensure that your vehicle is kept in good working order. However, storing your vehicle in a storage unit is a unique endeavor that requires preparation. To help with the process, here is what you need to know when storing your car in a self-storage unit.
Clean your car prior to storing
The first step in preparing your car for long or short term storage is to clean and wax your car inside and out. If you plan on storing your car for a prolonged period of time this might be the last chance you have to clean it for quite a while. Watch out for dust and dirt on the exterior, which can damage paint jobs over long periods of time. Even the interior should be thoroughly cleaned beforehand to prevent musty odours from developing while the car is in storage. Use a protective cleaning product on vinyl surfaces to keep them from drying out.
Perform routine maintenance
Vehicles are typically very valuable items. Old or classic cars can hold sentimental value in addition to monetary value in many cases. To maintain that value, it's highly recommended that you thoroughly prepare your car for storage by performing routine maintenance tasks, such as: changing the engine oil, topping off essential fluids like antifreeze and brake fluid, putting air into your tires, and draining or stabilizing the gasoline using fuel stabilizer. Topping off the gas in your car before storage will help prevent moisture from accumulating inside the fuel tank and keep the seals from drying out.
Protect your car's finish and deter pests
Placing a dirty, unkempt car into self-storage is risky. You could damage the car's finish or attract unwanted pests. Take the time to do the following to your car before storage: wash and wax your vehicle, vacuum and dust the interior clearing out any food wrappers or other perishable items, give the exterior one last wipe down once it reaches the storage location, and use a car cover to further protect the car's exterior finish while in storage.
Don't engage the parking brake
You may have been taught to engage the parking brake every time you park your car, but you should do the exact opposite when storing your car for long periods of time. If you do use your parking break during storage, you run the risk of damaging your brake pads and rotors. If brake pads and rotors are in contact for long periods of time, they may fuse together. This can lead to major safety issues when it's time to drive your car again. To keep your car stable in storage, use tire stoppers.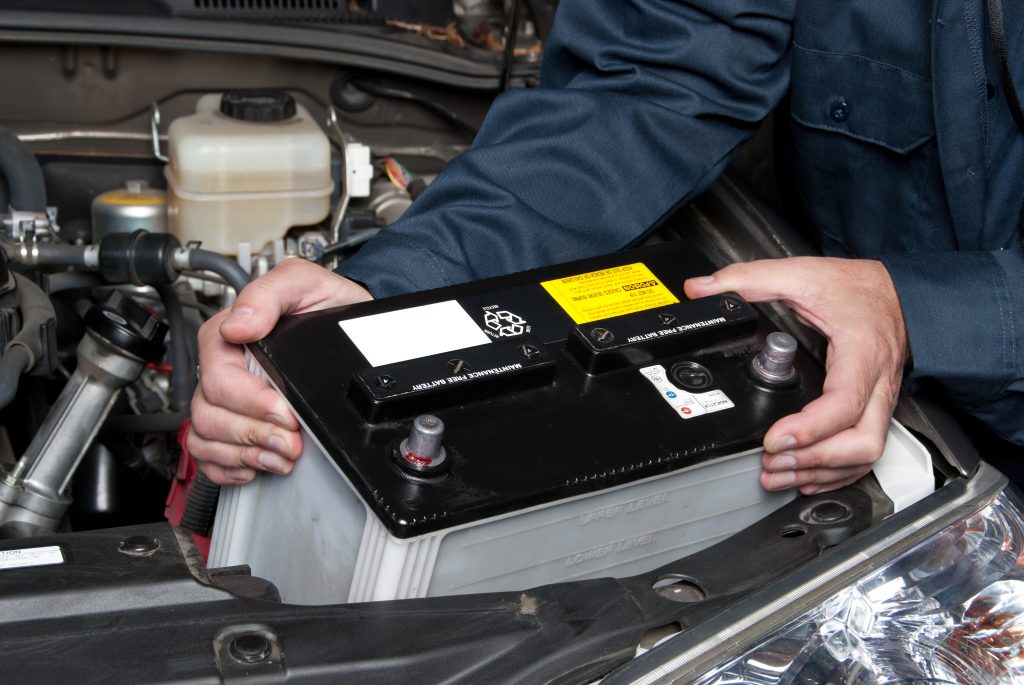 Disconnect the battery
Car batteries will lose their charge over time if the car isn't driven regularly. Obviously, this can be a problem when it comes to storing a car long term. The exact time it takes for a battery to discharge depends on factors like battery age, climate, and type of vehicle. Some batteries can lose charge in as little as 2-4 weeks. Keep your battery fresh by disconnecting the battery terminals after the car is in storage. The battery will maintain its charge much better if it is disconnected from the car and kept separately in a climate-controlled environment.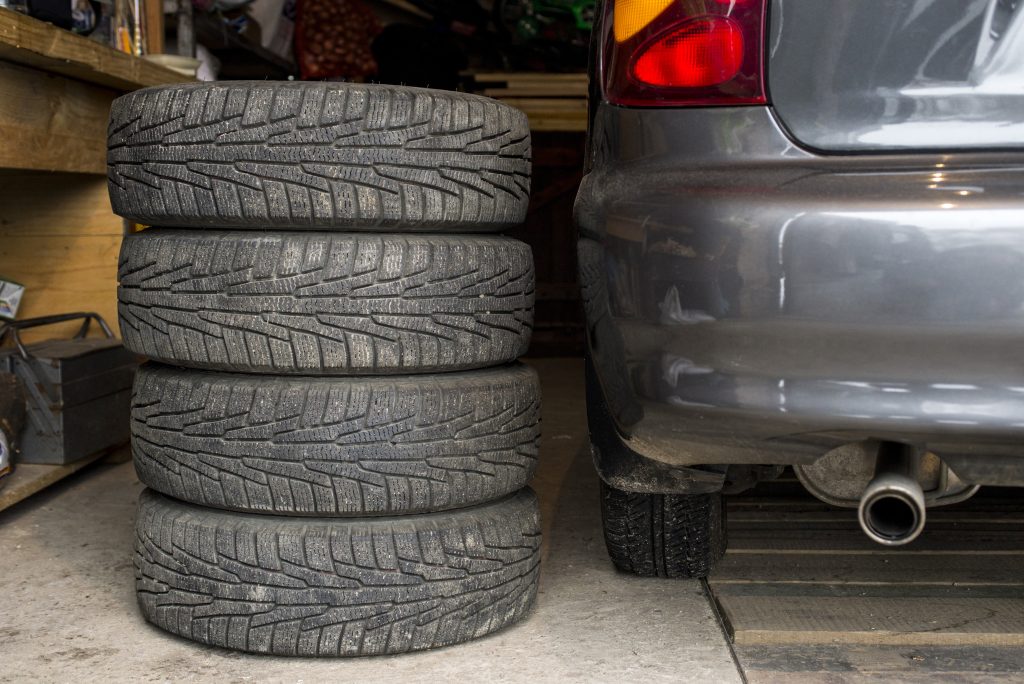 Prevent flat-spotting
When cars are parked in one place for too long, the tires can develop flat spots on the bottoms. These aren't overly worrisome, but they can cause strong vibrations and an overall rough ride. An easy way to prevent flat spotting is to store your car off the ground using either jack stands or storage tire ramps. If you do experience flat spotting, it's nothing to be too worried about. It can even correct itself over time with regular driving. However, you may have to replace your tires if the flat spotting is severe.
What size storage unit is right for a car?
If you are looking to store your car in an enclosed storage unit, you will need to decide which size unit is right for your vehicle. Below are unit sizes commonly available at Storwell Self Storage facilities and the types of cars they can typically store:
10 x 20 – Sedans, Motorcycles or other recreational vehicles
10 x 25 – Sedans and small SUVs and pickup trucks
10 x 30 – Large pickup trucks, SUVs and cargo vans.
View this storage unit size guide to get a better understanding of all the unit sizes and what fits.
Do I need climate control for vehicle self-storage?
The majority of cars are stored in a non-climate controlled environment. If you have a very expensive classic car to store, you can look into a designated showroom to keep your car in an environment with even temperature and humidity. However, these showrooms can be incredibly expensive. Following the proper storage procedure will help maintain your car in a non-climate controlled unit.
Car storage requirements
While this varies from place to place, most self-storage facilities will require these items for you to be able to store your car at the facility: a photo ID, license plate number, owner's name, proof of insurance, and the make of the car.
Additional tips and tricks for storing your car in a self-storage unit
Here are a few things to keep in mind before storing your car in your self-storage unit:
Gather all the tools and supplies that you will need before you store your car. You might need various cleaners, a tire gauge, a plastic drop cloth, duct tape, fuel stabilizer, WD40, a jack, and jack stands during shifting. Make sure you have all the supplies to avoid last-minute stress.
Drive your car for a few miles before storing it to let the oil flow throughout the engine. This will keep the engine lubricated.
Pull out the spark plugs and add about a teaspoon of engine oil to each cylinder. Replace the spark plug with the new one. By doing this, the engine oil will coat the inside of the cylinders and prevent rust.
Fill the gas tank completely as it will prevent moisture and air from getting into your tank. However, if the storing unit is poorly ventilated, the gas fumes may create a problem. So, in that case, keep the gas tank only half full.
The tires' quality may deteriorate when sitting in storage for long periods. They can easily develop dry rot and flat spots. So, avoid using chemical products to make them shine as they will dry out the tires and increase dry rot. Make sure to have your tires checked for leaks and have them repaired before storage. Tires with an "H" rating or higher will do best in storage.
Leave convertible tops up with the windows and vents closed. A convertible top can develop creases when folded for extended periods, especially in cold climates.
If possible, start and drive the car a short distance once every couple months. Driving the vehicle helps keep all the mechanical and hydraulic parts in working order.
If you are storing a classic car or are storing for more than a year, consult with a car specialist to determine what other steps should be taken.
Removing your car from self-storage
When removing your car from its storage unit, do a full check on all parts of your car. Check tires for cracks or flat spots and make sure tire pressure looks okay. Look at the undercarriage and exhaust pipe to check for signs of pests. Make sure to remove any socks or rags from the exhaust pipe before starting your car. Replace any necessary fluids and reattach the car battery. Start the car and let it run for a few minutes, making sure the car cover is off, and the storage unit door is open. When you start driving your car out of the unit, gently test the brakes. Take things slowly for the first few minutes to make sure everything is in working order.
Storing your vehicle at Storwell Self-Storage
Putting your car in storage means it is protected from outdoor elements like snow, slush, and ice. Furthermore, self-storage facilities provide your car with much greater protection from vandalism and theft because of the added security features that are not present when storing a car in a garage or on a driveway. With your vehicle isolated in storage, it means nothing can fall on it or brush up against it, like things can in a garage. Also, self-storage facilities like Storwell offer 24/7 access so that you can come check on your vehicle at any time.
Three Locations in The Greater Toronto Area
Three Locations in The Greater Toronto Area
For more details, select the location nearest to you in Toronto:
For more details, select the location nearest to you in Toronto: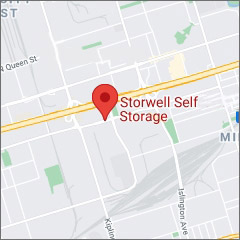 300 Evans Ave.
(416) 259-5555
Get a Quote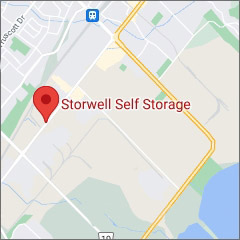 2525 Royal Windsor Dr.
(905) 823-5555
Get a Quote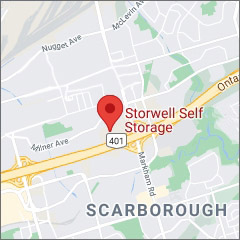 85 Executive Ct.
(416) 534-5555
Get a Quote