A place for everything, and everything in its place.
A Totally-Not-Boring Blog About Storage
Signs That You Need Self-Storage

A number of studies have shown that a cluttered space can negatively impact our well-being. Clutter is detrimental to physical, mental, and emotional health because it can be disorienting and stressful. Disorganization caused by clutter has many adverse effects. Increased sadness, anger, and depression are also things that can be brought about by a disorganized living or working space.
If the clutter around your office or home has gotten out of hand, and you want to do something about it, consider getting a self-storage unit. Maybe the idea of renting out a self-storage unit has crossed your mind but you aren't sure if you really need one. The best way to figure out if you need a self-storage unit is to observe your living space. Does the excess clutter make your living space feel small or suffocating? Do you have piles of clothes that you haven't worn in a long time? Do you have extra unused furniture that makes your space feel cramped? These are all signs that you should look into getting a self-storage unit to help you reclaim your space. If you are still unsure about whether or not you need a self-storage unit here are a few more signs that suggest you need a self-storage unit. 
You have a hard time finding your belongings
This happens to everyone. You need one specific item and you just can't find it. You know that it's somewhere in your home but it might take hours to comb through all of the random items that are taking up valuable storage space. We all hold onto the things we've collected over the years only to realize they have become clutter and have taken over our space and our lives. If you think your clutter is constantly stopping you from finding what you need, it's probably time to get rid of some stuff or relocate some items to self-storage.
You have an excess amount of clothes
Shopping is great, and buying new clothes makes you happy. However, if you have clothes lying around your home that have not been worn for ages, it's time to consider a self-storage unit before these accumulate and clutter. You can worry about what to do with your clothes after you store it properly. You can profit from it by organizing a yard sale or by donating it to charity. Until then, a self-storage unit is the best place to keep them.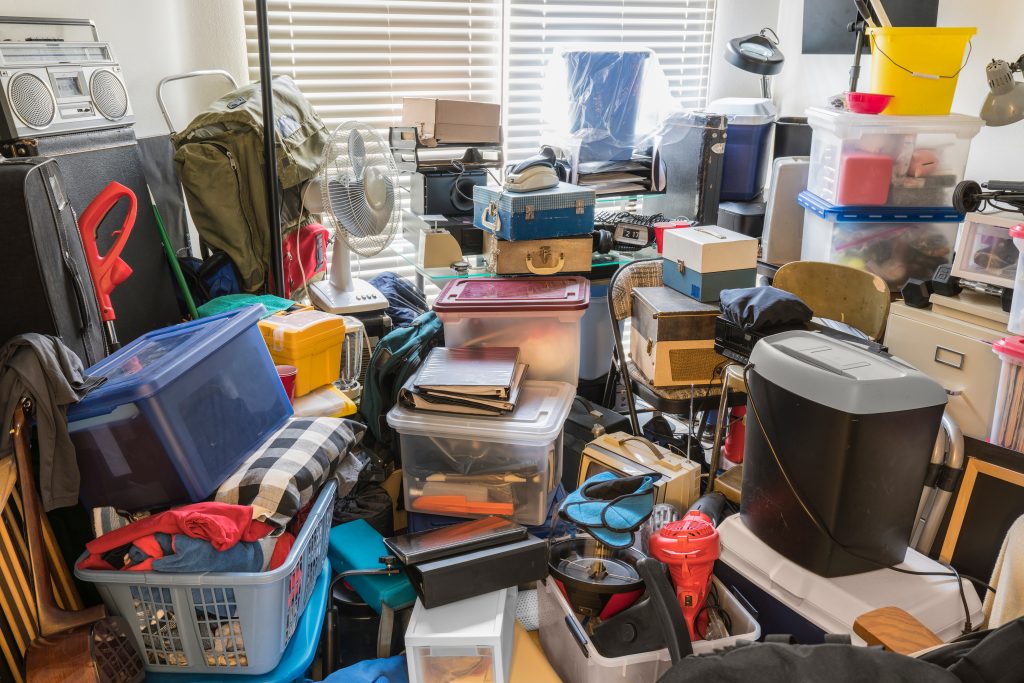 You have to climb over items to get to parts of your garage
For so many of us, the garage has become a black hole of clutter. Most garages are so full of suitcases, stored furniture, old trunks of children's toys, Christmas decorations, seasonal lights, and more that makes it hard to access anything without having to move everything. If your garage has become overrun with everything from out-of-season clothing to boxes of collectibles, your local self-storage facility can offer you the extra space you need.
Your furniture is taking over your home
If your love for furniture has taken control of your home, consider keeping some of it for storage. You can always take it back to rearrange your home. Consider it as a closet for your furniture. If there are pieces of furniture that you no longer want to keep consider reaching out to charitable organizations. Many charities take lightly used furniture and some will even pick it up from your home.
You have an expanding family
Many people feel like they have to move to a bigger house when their family expands. But, you might be surprised how much space you already have. You can reclaim this space by storing some of the things you use less often in storage. Try storing seasonal clothing and decorations, sports equipment, archived documents, or keepsakes in a self-storage unit. Then you will have space in your home for all those baby clothes and toys.
You have many large items that aren't used daily
Things like extra furniture or exercise equipment can take up a lot of room, but maybe you aren't ready to get rid of it because of the large investment you made. Consider a self-storage unit for these rarely used items that have taken over your room. Remember, your treadmill is not meant to double as a clothes hanger.
You're redecorating
If you are repainting your walls, some of that paint will inevitably end up on something other than the wall, no matter how carful you are. Just preparing, rubbing down, and filing woods and surfaces can create a great deal of mess, and not to mention the kind of mess that happens during remodeling with contractors coming in and out of your home. If you are remodeling or redecorating your space, consider putting some of your furniture and other items into self-storage so that you have more room to maneuver and so your items are safe from harm.
You feel embarrassed by your clutter
A cluttered home is full of negative energy. It is normal to feel flustered or embarrassed by your cluttered home, but you should take action in overcoming it. Start by getting rid of the things you don't need and arrange your home bit by bit. You can always allocate some time every week to decluttering. These steps will eventually result in a home that you can be proud of. Maybe the clutter in your home has stopped you from inviting people over for dinner. If the clutter in your home is having such a negative effect, it is time to get a self-storage unit and make you feel comfortable in your home again.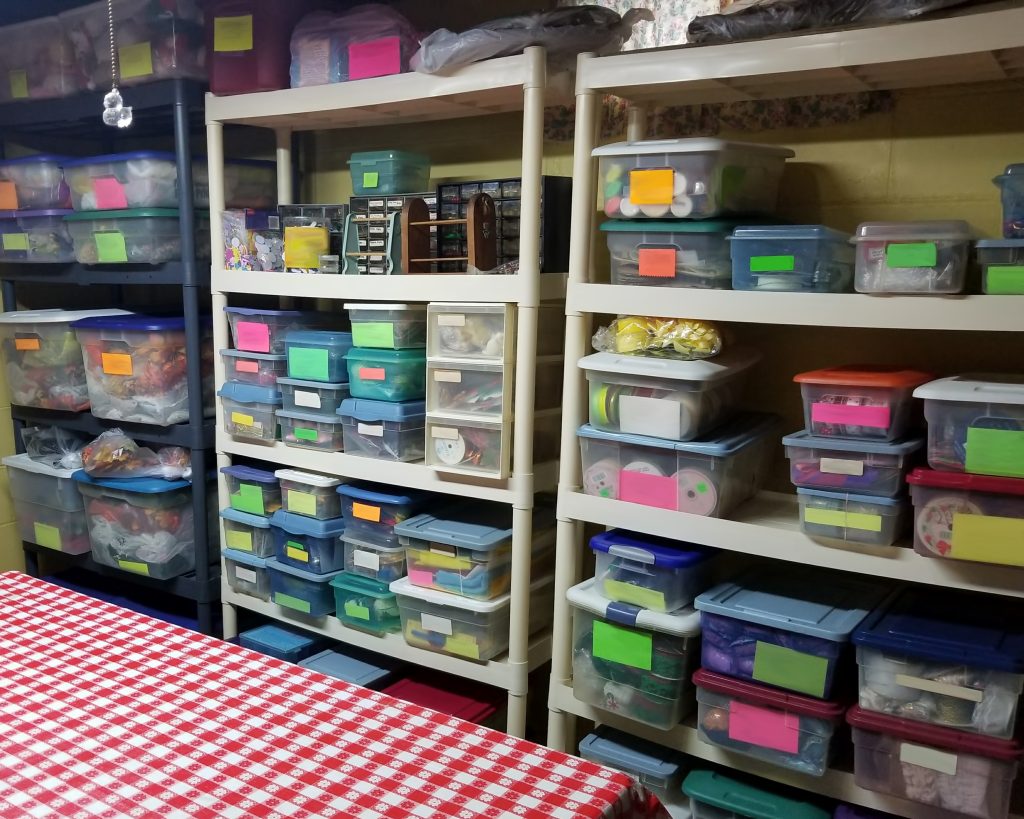 You are a collector
Everyone has some items they like collecting; some collect art, antiques, tickets, and other valuables. If you have collected too many of your favorite pieces and your family feels that the collectibles occupy more space than they are comfortable with, think about getting a self-storage unit. The unit will help create the extra space that your family wants and also ensure your items are safe.
You're neglecting a hobby due to lack of space
Whether you live with roommates, have a small home, or simply lack the room, you shouldn't have to miss out on your favorite hobby. From crafts to craft brewing, apartment dwellers and homeowners alike can enjoy the activities they love with help from self-storage.
You are a frequent traveler
If you are constantly travelling, it might mean that you don't have a permanent residence, or if you do, you might spend a very small amount of time there throughout the year. If this is the case, you might consider getting a self-storage unit to store important items that can't go with you on your trips. Self-storage facilities give you a great deal of flexibility and companies like Storwell have 24-hour access so you can get your items whenever you need them.
You're going through a life transition
From building families to ending relationships, life events can affect your living situation. Maybe you need to store furniture and other items after merging households. Or you might need a place for your things while studying abroad for the semester. All these changes may need you to find a place to store items as you look for a more permanent solution. Self-storage units will safe-keep your belongings for as long as you need. Keeping your belongings in a self-storage unit provides convenience and peace of mind during overwhelming times of your life.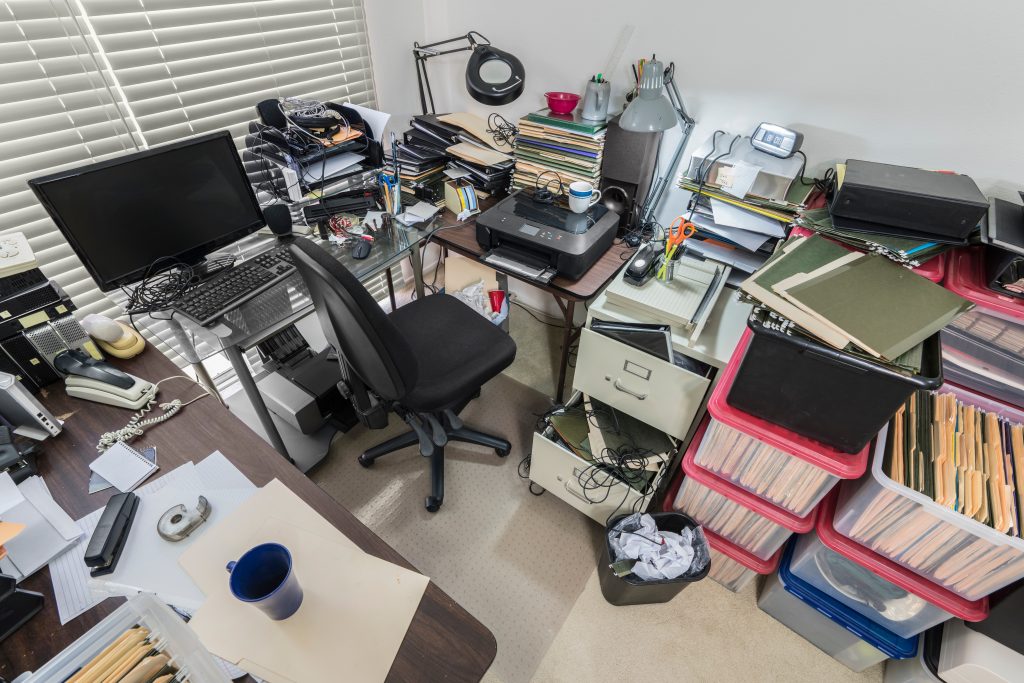 You need space for a home office
If you are working from home, it's important to make a space that's conducive to concentration and productivity. If you have so many things in your house, you will not be able to make room for an effective workspace. The best thing you can do if asked to work from home is reorganize and create a designated work area. To do this you need to create space, and some of the things you've been using regularly until now will have to be moved out of the way. Having that space is key to creating a healthy divide between work time and leisure time. Self-storage can be a great way for you to free up the space you need to set up an effective working area in your home.
You are running a business with an inventory surplus
If you are a retailer operating a brick and mortar store, you can significantly benefit from the perks of self-storage. Oftentimes, it becomes difficult to keep your inventory under control with seasonal changes. Using the additional storage space a storage unit provides can help you better manage your day-to-day operation. The temporary storage can be used to store items that do not fit on your shelves or need to wait to be displayed later.
You have security concerns
If you have security concerns for your office or home and don't want to store sensitive information and documents on-site, renting a storage unit is a great solution. Reputable self-storage facilities like Storwell have a variety of security features to make sure that your belongings are well taken care of.
All of Storwell's locations are secured in a gated facility with perimeter fencing and a main gate. The perimeter fencing keeps out people who are not staff or storage users at the facility. The main gate with electronic access can only be opened or closed when a code is entered on an electronic keypad. This enhanced security protocol ensures that only customers and staff can enter the perimeter while keeping track of who enters or exits the building. Each storage unit is individually alarmed. Renters are given a unique access code to disable the alarm to enter, and enable it on their way out. There is also 24-hour camera surveillance so that any potential thieves, trespassers, or malicious activities are recorded.
Three Locations in The Greater Toronto Area
Three Locations in The Greater Toronto Area
For more details, select the location nearest to you in Toronto:
For more details, select the location nearest to you in Toronto: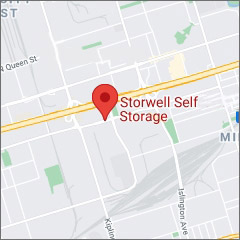 300 Evans Ave.
(416) 259-5555
Get a Quote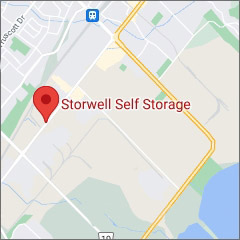 2525 Royal Windsor Dr.
(905) 823-5555
Get a Quote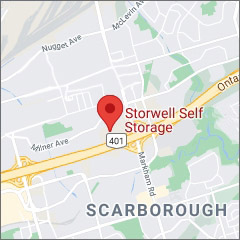 85 Executive Ct.
(416) 534-5555
Get a Quote