A place for everything, and everything in its place.
A Totally-Not-Boring Blog About Storage
The Best Jewellery Storage Solutions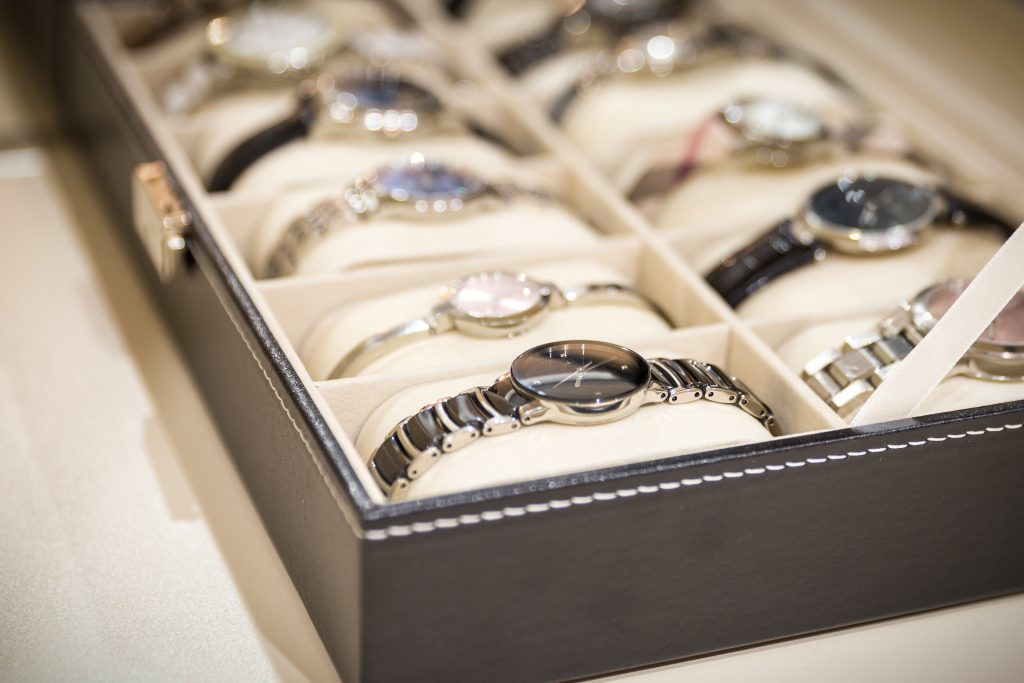 Whether it is an anniversary gift from a spouse, an old family heirloom, or just a piece you bought for yourself, jewelry can be some of the most precious items in your home. Proper jewelry storage is really important so that your pieces last a long time. While at-home jewelry storage can be very convenient, storing your jewelry at dedicated self-storage facility is one of the best ways to ensure that your jewelry is well protected. If you live in the GTA and are looking for a jewelry storage solution, consider renting a self-storage unit in Mississauga, Etobicoke, or Scarborough with Storwell.
There are a lot of factors to consider when storing jewelry. What material is the jewelry made of? Is this a piece that I wear often or can this go into long term storage? How do I keep this jewelry from tangling or tarnishing? All of these questions are important in finding a jewelry storage option that works best for you. This guide will go over the best practices for jewelry maintenance and storage.
Take inventory of what you have
It's important to know how much jewelry you have before you start organizing and storing it. Remove all of your pieces and lay them all out to get a full scope of what you actually own. You can even make a list of all of your jewelry, so that if you suspect anything is missing you can check your list and be sure. This will also be a good time to get rid of any pieces that you might not want anymore.
Choose the best jewelry storage option for your needs
Most people will want to store their jewelry in their bedrooms or closets, but there are a few other options that you can choose from. One other option is storing your jewelry at a storage unit like Stowell. If you have a large amount of jewelry and you don't feel comfortable keeping it at your home, a storage facility with strong security measures could be a good solution. Make sure to choose a reputable facility with a high level of security. Storwell has passcode access 24 hours a day, individually alarmed units, and a video surveillance system.
Keep jewelry clean and dry
Before putting your jewelry in storage give each piece a thorough cleaning. Make sure to dry off each item completely as to avoid any moisture damage while in storage. Fill a dish with lukewarm water mixed with some mild dish detergent. Soak your jewelry in the solution for a few minutes, and then use a soft bristled toothbrush to buff off any dirt or build up, you can use a toothpick to clean out any hard-to-reach places. If you are working with delegate gemstones, seltzer water works best and make sure to only soak them in the solution for a few seconds to avoid damaging them. For silver use baking soda, salt, and water to remove any dirt or grime.
Moisture is the main cause of tarnishing
Keeping your jewelry dry is key to its longevity, make sure pieces are completely dry before putting them in storage. Prolonged exposure to water causes silver to oxidize and change colour, that's why sometimes silver jewelry will take of a greenish hue. High humidity can also cause tarnish, so if you live in an area with a hot and humid climate, your best course of action might be to rent out a power-ventilated storage unit to make sure that your jewelry is safe.
You can put your jewelry in Ziploc bags to avoid contact with the air, but be careful because certain materials can have a negative reaction when in contact with plastic. Pearls should be kept in a wooden box with felt lining, as contact with plastic can cause the pearls to deteriorate. To protect your jewelry from tarnish even further, store them with 3m anti-tarnish strips.
Keep separate materials away from each other
It is best to organize your jewelry according to material type. Certain materials can be damaged by others. Gold for instance is very malleable, so you should be careful when storing gold items with other more durable metals like sterling silver. Diamonds can easily scratch other metals, so any pieces with diamonds should be kept separately from everything else. Organizing your jewelry by material type will also make it easier to locate certain items when you need them.
Use drawers for jewelry storage
Putting your jewelry in drawers is a great way to keep things organized, it also allows you to see all of your jewelry laid out in front of you when you are choosing what to wear. If you decide to store jewelry in a storage facility you can still make use of drawers. A portable toolbox with wheels and drawers is a great place to keep your jewelry while in a storage unit. It's easy to move around and very organized.
How to keep necklaces and bracelets from tangling?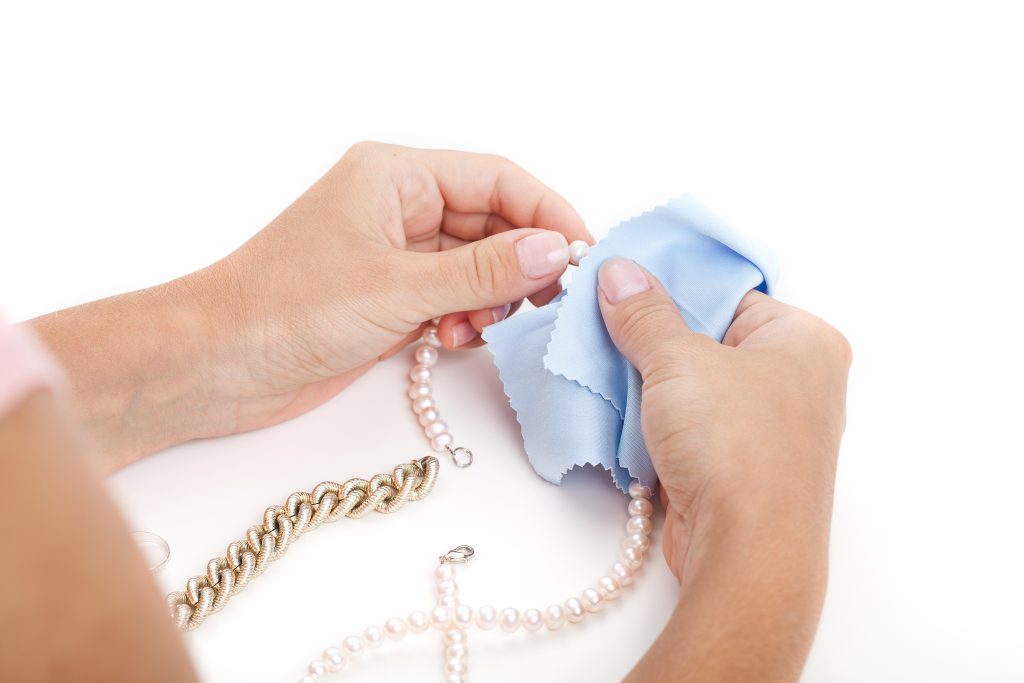 One of the biggest challenges when storing jewelry is keeping bracelets and necklaces from getting tangled up. A simple and inexpensive solution is to use straws. Buy a large package of straws from the dollar store, and thread your necklaces through the straws to keep them all separated and to avoid tangling. You can also use a paper towel roll or a toilet paper roll for larger pieces.
How to store earrings and rings?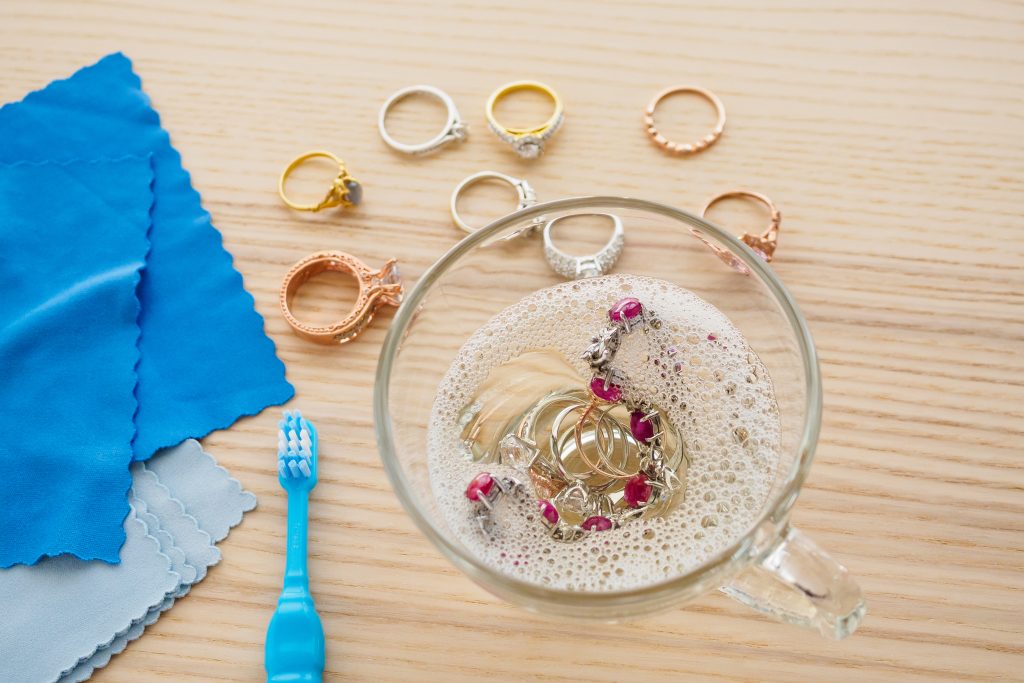 The problem with storing earrings and rings is that they can easily get misplaced or go missing. To keep all of your rings organized in one place you could use pill organizers or tackleboxes, but if you want an even cheaper option, egg cartons are also a great place to keep rings. As for earrings, you can pin them up on a piece of cardboard or foam board. This will keep your earrings organized, and allow you to get a full view of your entire earring collection at once.
Jewelry Storage Security
Jewelry can be very expensive, and so making sure that your jewelry is safe and secure should be your number one priority. If you have a number of high-cost items, it's worth investing in a high quality safe. If you store your jewelry with a reputable storage facility then the security should be very difficult to penetrate, including code access gates, high fences, a camera system and the use of high-quality disc locks.
If you want an added layer of protection, you could always bring your safe into your storage unit, that would all but guarantee your items will be 100% protected. That being said, you could also look into getting your jewelry insured to make sure you have all of your bases covered.
Three Locations in The Greater Toronto Area
Three Locations in The Greater Toronto Area
For more details, select the location nearest to you in Toronto:
For more details, select the location nearest to you in Toronto: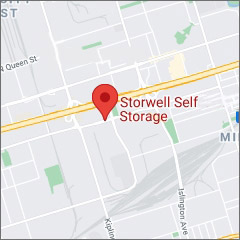 300 Evans Ave.
(416) 259-5555
Get a Quote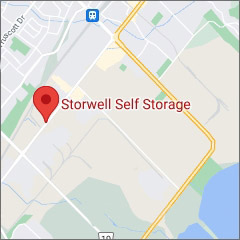 2525 Royal Windsor Dr.
(905) 823-5555
Get a Quote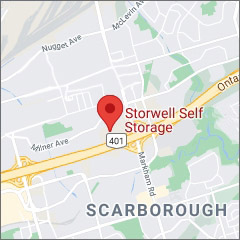 85 Executive Ct.
(416) 534-5555
Get a Quote