A place for everything, and everything in its place.
A Totally-Not-Boring Blog About Storage
How to Store Comic Books and Collectibles in Self Storage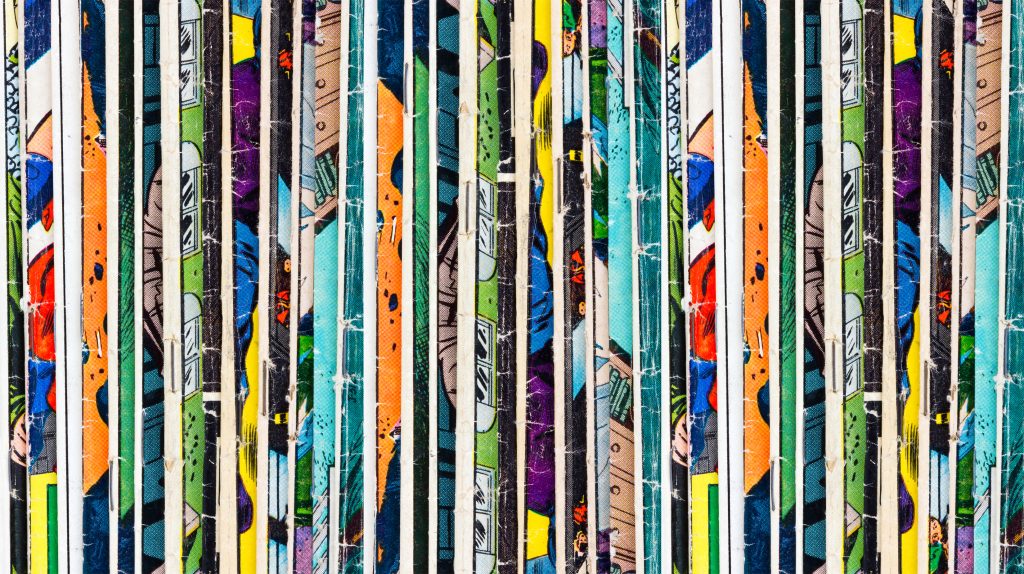 In a recent auction, Action Comics #1, featuring the first ever appearance of Superman was sold for a staggering $3.25 million. While not every collectible is worth several million dollars, many collectible items such as comic books, trading cards, coins, stamps, and antiques are quite valuable and should be stored properly so that they stay in good condition and maintain their value for years to come. Whether you're already an avid collector or you've developed a newfound interest in collecting a particular type of item, you should pay special attention to how you store your collectibles, and what to think about when putting collections in storage.
Renting out a self-storage unit is a great way to ensure that your collections are safe and secure while also freeing up valuable storage space in your home. If you're like most collectors, you have developed a sentimental attachment to your collection. You've spent years hunting and haggling for every item. Whether the collection is worth thousands of dollars or mere pennies, to you, it's priceless. If you're going to be moving your collection into storage, you want to be sure that all of your collectibles are stored properly so they stay in pristine condition, even if you may not be seeing them for months or years.
Reduce clutter
Many property owners store their collectibles alongside their other possessions. While this can work for a while, consolidated storage may eventually lead to space concerns as collections grow. Space constraints can mean an increased chance of clutter, which can make accessing collectibles a nightmare. To reduce clutter and store your collection properly, start clearing out possessions you don't need. If you're a passionate collector, you're likely not going to get rid of your collectibles. Instead, take stock of your other items and see what can be thrown away or sold. Selling items might earn you some extra cash, which you can save or reinvest into purchases for your collection. If you can't sell, don't be afraid to donate. Most cities have several charities and donation centers that would be more than happy to take your stuff. No matter how you choose to get rid of your unused items, you'll find that a reduction in your stored belongings will make life easier when it comes to storing your collectibles.
Avoid direct sunlight
Different types of collectibles have their own set of unique storage conditions but there is one rule that applies to almost all collectibles, that you should avoid direct sunlight at all costs. Light from the sun can dry out, fade, and discolor collectibles like antique furniture, vintage clothing, and paper objects such as comic books and trading cards. It can also warp vinyl and greatly diminish the condition of fine wine. To avoid this, store your items in a place with minimal sun exposure such as the basement, garage, or room with curtained windows. Most self-storage units are virtually 100% sealed-off from the sun, so they are an ideal option.
Tips for storing common collectibles in your self storage unit
If you were wondering what kinds of collector's items tend to attract the most interest, here are a few common types of top collectibles and how to properly store them in self-storage.
Storing stamps
Stamps are an ideal collector's item since they're small and easy to store, yet have a tremendous amount of variety. Typically, stamps are stored in special binders on acid-free paper protected by plastic. These stamp "books" allow the stamps to be displayed, organized, and stored easily. You should never store your stamps in bags or boxes. You should also avoid touching the stamps as much as possible as oils from your fingers can damage the material. When handling stamps, you should wear gloves or you can buy stamp tongs. Humidity is something to consider when storing stamps. High humidity can cause mold, mildew and warping, but it also affects the gum on the stamps, which decreases their value. If you are storing stamps at a location where humidity is harder to control, you can add silica gel packs to the lidded boxes to absorb excess moisture.
Storing antiques
Antiques tend to require more space than some other collectibles. Antiques are defined as old and rare furniture, house wares, or works of art that hold value due to their age and uniqueness. Though the term "antique" encompasses a wide range of items, there are several essential rules that every collector can follow to properly store antique collectibles of all shapes and sizes. For antique wood items, the ideal humidity level is somewhere between 35 and 65 percent. Room temperature is also an ideal storage environment for antiques. It's also a good idea to keep your antique items slightly elevated using a pallet or cinder blocks to avoid exposure to accidental flooding. Lastly, when storing wooden furniture, don't cover them in bubble wrap or plastic film. Wood needs to breathe, and these materials will suffocate it. Instead, opt for breathable fabrics like sheets or blankets.
Storing vintage clothing
With each passing year, the number of vintage clothing items grows. These aged pieces are great to wear to make a statement at any occasion, but when they're not being worn they should be stored properly to prevent deterioration. It's best to pack all types of vintage clothing in large wardrobe boxes to prevent creasing by ensuring that all clothes lie flat. If you're going to hang vintage clothing, don't use wire hangers, as they can rust over time. You should never store vintage clothing in plastic bags. Like wooden furniture, clothes need to breathe. If you really want to cover your pieces, use old pillowcases or sheets.
Storing vinyl records
Vinyl records have had a major resurgence in recent years. This surge in popular has made vintage vinyl records incredibly sought after collectors' items. To keep vinyl records playable, it's important to store your vinyl records in the right conditions. Vinyl records should be stored upright, and same-sized records should be placed next to one another to maintain the condition of both the edges and faces of the sleeves, and the records themselves. You should place polyurethane sleeves inside of the paper sleeves that normally come with vinyl records. When handling vinyl, only touch the outside edge and labeled areas. Lastly, be sure to keep your playback equipment clean so as to not contaminate your records.
Storing comic books
Comic books are one of the most popular types of collectibles and they are also one of the most fragile so they require special care. There's a golden rule to abide by when storing comic book collections, and that's making sure each book is "bagged and boarded."
Several types of bags are designed explicitly for preserving comic books, ranging from polyethylene, polypropylene, and Mylar. Bag size varies depending on how old the comic you want to bag is, but ultimately, it doesn't matter which material you choose; so long as your comics are bagged, they won't be at risk of fading.
The comic book storage board is used to keep the comic crease-free and is inserted into the bag along with the comic. You should look for boards made of acid-free materials. Many people opt for a hard case for really special comic books, these are more expensive, but they do guarantee to stop any creasing or damage to the comic. Much like vinyl records, when being stored in boxes or containers, comic books should be stood upright rather than stacked on top of one another.
Whether you store your comic book collection in your home or at a self-storage unit, make sure to keep the boxes off the ground using things like milk crates or wooden pallets. You can go one step further and purchase special comic bookcases that are specifically designed to store comic book long boxes.
Storing trading cards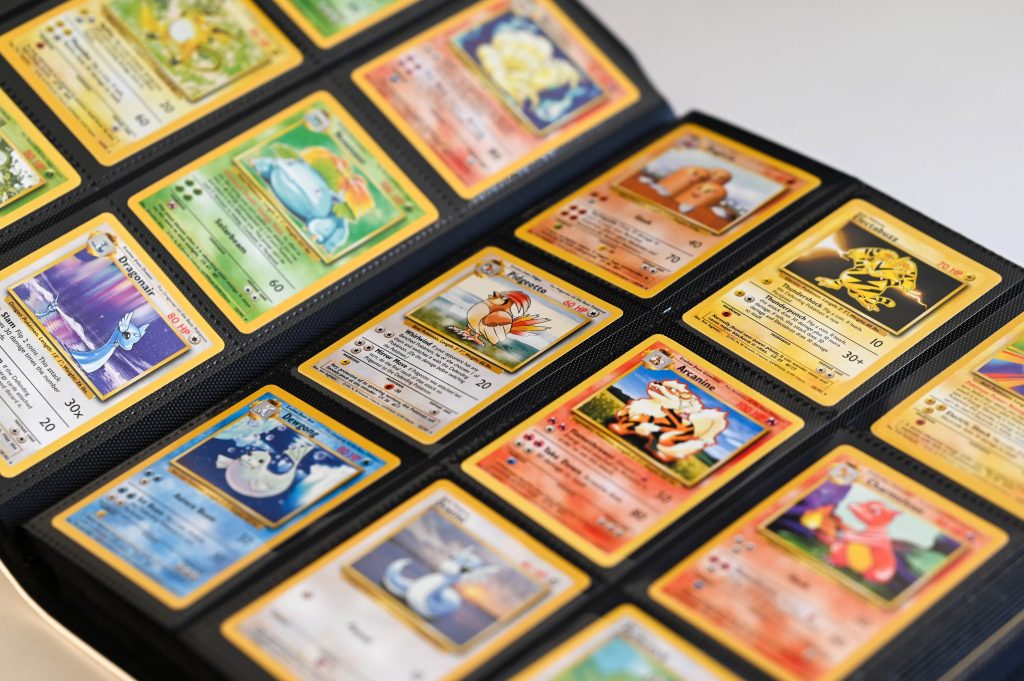 Trading cards, including sports cards like baseball cards, basketball cards, and hockey cards or game cards from TCG (Trading Card Games) like Magic: The Gathering, Yugioh and other such cards have long been popular with collectors. One of the most popular trading card games is Pokémon, and recent attention on the trading card game has seen prices soar. First Edition Charizards are selling for hundreds of thousands of dollars, with the latest sale finishing at $200,000. Trading cards should be kept in individual sleeves. A good way to store trading cards is to use a binder, that way all the cards are protected and kept together. You can also organize them into whichever order you'd like. Place the binder in a box and store the box in a cool, dry environment and away from direct sunlight.
Storing coins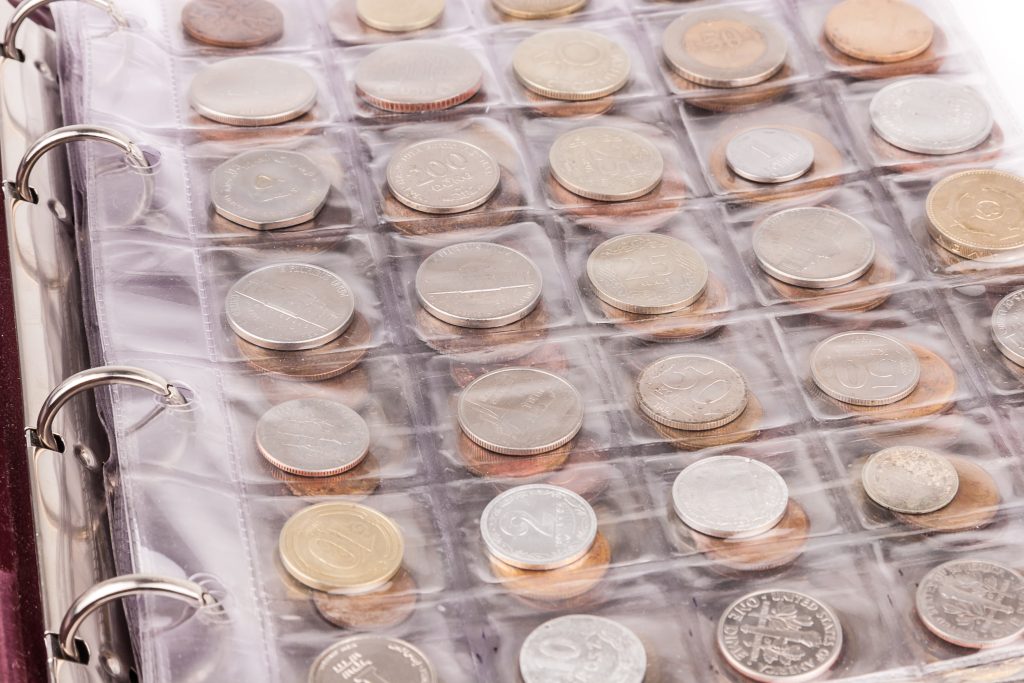 Coin collecting has a history that goes back hundreds, if not thousands, of years. Coin collectors often have collections spanning thousands of years, too. Coins are an attractive collectible because of their sheer volume, variety and history. Many coins also have unique designs that can be appreciated for their art and rarity. Commemorative coins or coins that are no longer in circulation are most popular. Many collectors also look for error coins, which are coins that were accidentally minted with unusual flaws. Coins should be stored in an appropriate coin holder, album or folder. These provide protection against dust, dirt and humidity while also helping you to categorize your collection. Store your coin holder, album or folder in a dry place at room temperature. Keep your coins away from any liquids or harmful chemicals.
Storing vintage toys
The demand for vintage toys is driven by one powerful feeling: nostalgia. Old toy cars, dolls, and Lego sets revive childhood memories and keep the vintage toy market booming year after year. Many people hold a personal attachment to their old toys and simply keep them with no intention of selling but those who do sell can make a hefty profit. An original 1959 Barbie sold at auction for $3,669. Any toys you intend to keep for a long time should be kept in their original packaging. Not only will this help to protect the toys, but it will also make them more valuable to collectors. Toys for sale without their box are often deemed incomplete. While the packaging may protect the toy, you also want to protect the packaging. Wrap the packaging in bubble wrap and store in a box. Ideally, you want to keep the box in a dry area at room temperature and away from direct sunlight.
Storing antique watches and clocks
Antique watches and clocks have delicate mechanisms that need extra protection. Dust, moisture and extreme temperatures are just some of the factors that can deteriorate old watches and clocks. You should use dedicated watch storage boxes for your wrist timepieces, and always store them face up. If you're storing your watches long-term, whether at home or in a storage unit, use a larger, second-lidded container where to put your watch storage boxes. In case you're storing your watches at home, where humidity levels are harder to control than in a climate-controlled storage unit, you can use silica gel packs inside the watch boxes. Antique clocks are more challenging than watches when it comes to storing them safely. They are a lot bigger and can have parts that break easily. You should remove detachable clock parts and pack them separately in bubble wrap or other protective materials.
Choosing the right self-storage unit for your collection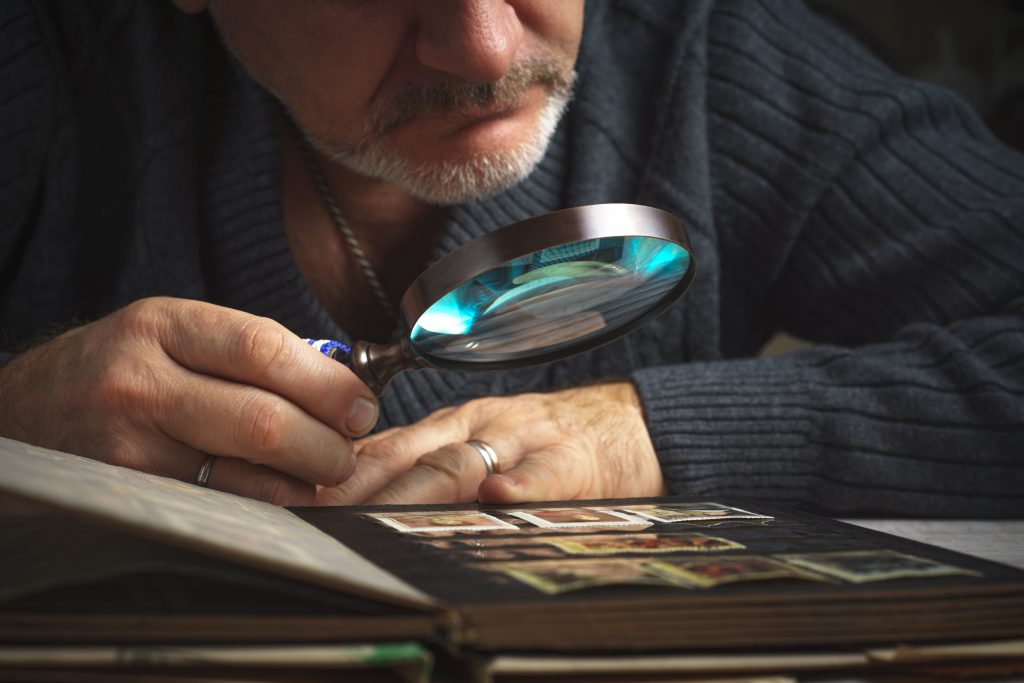 A small collection of collector's items may easily fit into a storage space at home, but if you collect multiple types of memorabilia, your collection may grow to such an extent that you have to put your collections in storage. The most important thing when storing collections of small items, such as stamps, baseball cards, coins, vinyl records, and comic books, is that they are stored in a dark dry space. You should look for storage units with power ventilation, which gives you more precise control over the humidity and temperature in your unit to ensure that your items are fully protected from moisture and temperature damage.
Storing collectibles at Storwell Self Storage
Collectibles can have massive monetary and sentimental value, which is why choosing a self-storage facility in Mississauga with the proper safety precautions is of the upmost importance when deciding where to store your collection. Storwell Self Storage is a great option for collectible storage; our facilities have state-of-the-art security features to ensure that our customers' items are properly taken care of. Some of the security features include 24-hour video camera surveillance, pass code gate access, and individually alarmed units.
Three Locations in The Greater Toronto Area
Three Locations in The Greater Toronto Area
For more details, select the location nearest to you in Toronto:
For more details, select the location nearest to you in Toronto: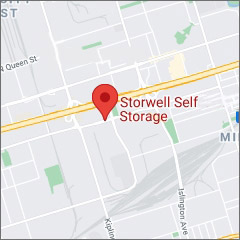 300 Evans Ave.
(416) 259-5555
Get a Quote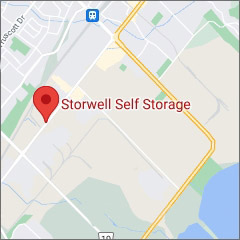 2525 Royal Windsor Dr.
(905) 823-5555
Get a Quote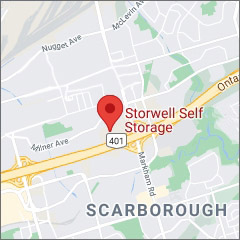 85 Executive Ct.
(416) 534-5555
Get a Quote