A place for everything, and everything in its place.
A Totally-Not-Boring Blog About Storage
How to Store Gardening Equipment in Self Storage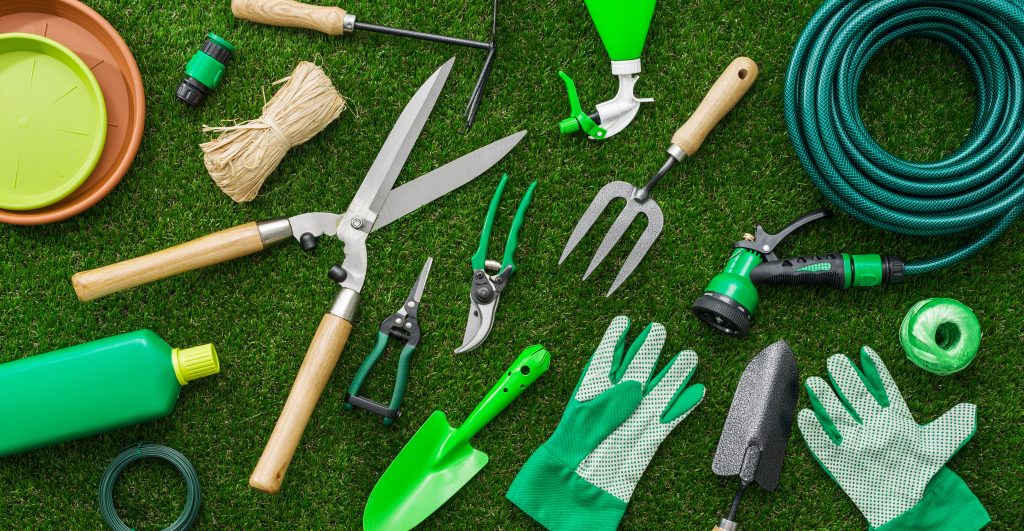 As the temperature drops and the leaves start to change colour, many homeowners across the country will be putting down their last application of fertilizer, mowing their lawns one more time and getting ready to rake and blow leaves out of their yards. When the winter finally sets in, you'll have to find a place to store your gardening equipment, most of which won't see any use until next spring. Additionally, if you want to survive the harsh Canadian winter, you'll need additional space to accommodate snow blowers, shovels, and other winter needs. Instead of cluttering your garage or attic from top to bottom with unused gardening equipment all winter long, it may be beneficial to rent a self-storage unit in Etobicoke for the season. These spaces can be rented on a monthly basis, which will give you plenty of breathing room in your home. Before you put your gardening equipment away for the winter there are a few things you should do to ensure that they stay in good working order and are ready for use once the snow melts and the weather gets warmer.
Clean your tools first
Dirt and debris can cause damage to your tools while they're in storage. So it's important to thoroughly clean your equipment before you store them away. Brush dry dirt off your tools with a strong brush. If the dirt is really caked on, you can also use a mild solution of dishwashing liquid and water. However, if you use water to wash your equipment, make sure to give it enough time to dry thoroughly before you store it. For the first signs of rust, you can use steel wool or a wire brush. It's very important to remove any already existing rust before storage because the problem will only get worse otherwise.
Do proper maintenance
When you're packing other things for storage, you typically only need to clean them and then grab your packing materials and start packing. But most gardening equipment requires additional care. You'll also want to sharpen any tools with dulled edges. You can use a whetstone with a bit of motor oil for this or a metal file. Oiling your tools before storage is also a must. Use a cloth to spread a thin layer of motor oil over your gardening equipment to prevent rust and even make them work better. Remember to wear safety goggles and gloves when working with sharp tools.
When people store their garden tools for the winter months, it's common for rust to form around any metal parts. The best way to prevent rust is to clean the tools and then coat the metal with motor oil or boiled linseed oil. Motor oil is an old-fashioned method that many gardeners stand by. Boiled linseed oil comes is an eco-friendly alternative to petroleum-based motor oil. Whichever oil you choose, both are effective at keeping rust away. If your tools currently have rust spots, get a washcloth and saturate it with vegetable oil. Wiping the metal parts with this oil will lift the rust and prevent more rust from appearing for the rest of gardening season.
Overall, be sure to take care of your tools to ensure their longevity and efficiency. Inspect your tools each season and take the proper steps, some of which are mentioned above, to keep them in good condition.
How to store gardening gloves
Gloves should always be kept in a closed container so that pests don't make their way into the lining and give you a bad surprise the next time you put them on. Consider using an empty coffee can, ice cream tub or a popcorn tin that can also hold random excess nuts and bolts that may be lying around. Space bags that use vacuum suction to remove air can also be a good place to protect gloves when storing them for a longer period of time.
How to protect wooden handles
Many gardening tools also have wooden components. When wood is stored away for long periods of time, humidity can damage the material and make it wear down prematurely. To prevent mildew, splinters, or faster wear, follow this method. Clean and dry the wood handles and coat them with boiled linseed, coconut, or walnut oil. This protective layer will keep moisture and dirt away, while also making sure that the wood doesn't dry out too much and become prone to splintering. Though these plant-based oils dry quickly, you can get the best results if you prep your tools in a warm place so that the oil can best penetrate the wood. Coat newer wooden tools that are in good condition once or twice, older wooden handles may need three coats to be properly protected.
How to store a garden hose
A good quality garden hose can last many years with proper storage. Disconnect your hose and drain it as much as possible. To prevent cracking in the winter, store your hose in a warm, dry place. Also, roll up hoses to prevent them from getting cracked or being damaged during moves. When you coil your hose make sure there are no kinks in it. If a garden hose is stored away for the winter with a kink in it, that kink may become permanent and could damage the hose.
Storing lawn care products
Experienced gardeners know that an open bag of weed killer or fertilizer will lose its form or effectiveness from being exposed to humidity. To solve this problem, put any open bag of fertilizer, seeds, or weed killer in a large plastic bag that you can reseal. If possible, you can even get the type that allows you to vacuum out any air so that very little moisture affects your products during the winter.
Tips for storing larger gardening equipment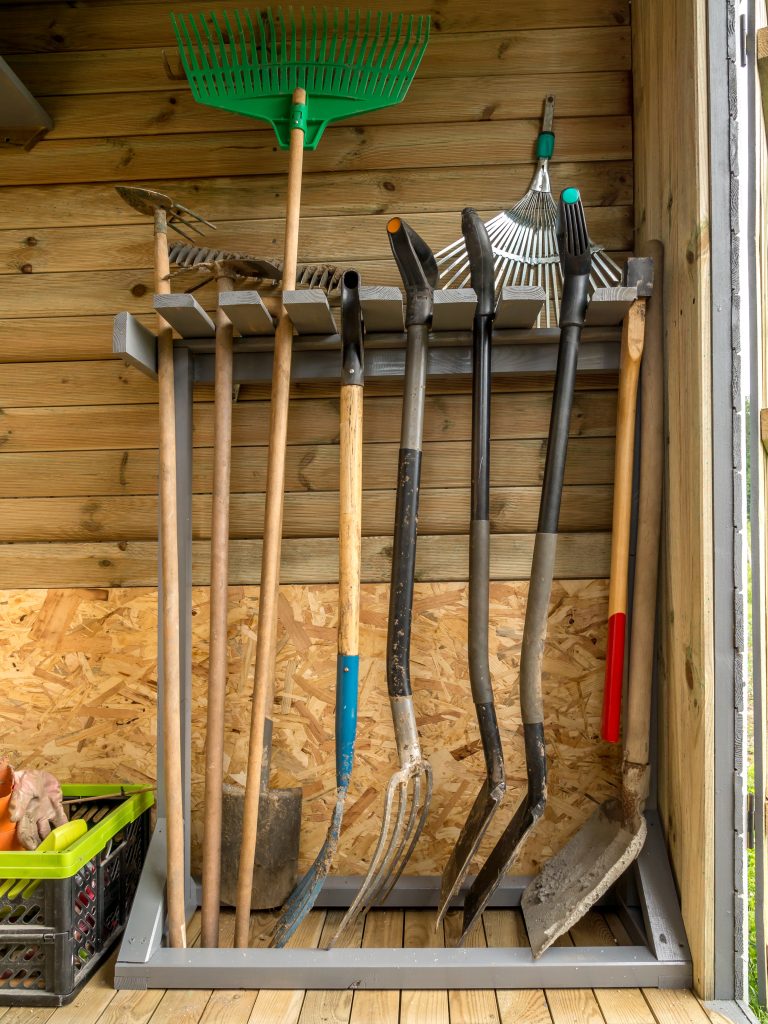 Rakes and shovels are large and cumbersome. Though stores sell expensive racks, more affordable solutions are available right at home. For example, you can store these tools safely placing them upright in a garbage can. For added convenience, this can be the same trash can that you use during pruning season to collect yard waste. If you want a trash can alternative, your local hardware store likely carries cardboard concrete-forming tubes, which are relatively inexpensive. These tubes have the right length and width to safely store large equipment like rakes, shovels, and hedge clippers upright all winter long. Fastening these tubes to a garage stud is easy with some nails and a plumbing strap. Another alternative that works well is using an old golf bag from a thrift store, which can be the perfect storage compartment that allows you to easily roll your tools away when you don't need them.
How to store lawn mowers
One of the largest pieces of lawn equipment that needs to be stored during the winter is the lawn mower. Before starting to prepare the lawn mower for storage, consult the owner's manual for recommended cleaning and storing tips for lawn storage. Following specific preparation steps will allow for easy start up when the mower is needed again during the warmer months. Examine the machine for any damage or needed repairs before placing it into your lawn mower storage unit. If the mower is damaged, ask yourself if the item is worth repairing or is it time to replace it?
Regardless of whether your lawnmower is gas, electric or battery, it should be cleaned of all trimming and wiped down well. If you have an electric mower, check the power cord and connector for any damage. Equipment that is battery operated including lawn mowers and hedge trimmers should have the battery removed before storing. Batteries can drain to the point of no return. If this happens, you will have to replace the battery. The battery should be kept in a warm, dry environment and fully charged before storing. If you have a gas mower, remove the spark plug before storing. Empty the gas tank before putting it in storage for the winter months. Never store any equipment with combustible contents such as gasoline in a storage unit. Place cardboard or a plastic tarp on the ground when storing a lawn mower, and then cover it with a breathable canvas tarp. If you need to sharpen the blade do so before you store it. Your future self will thank you come next spring.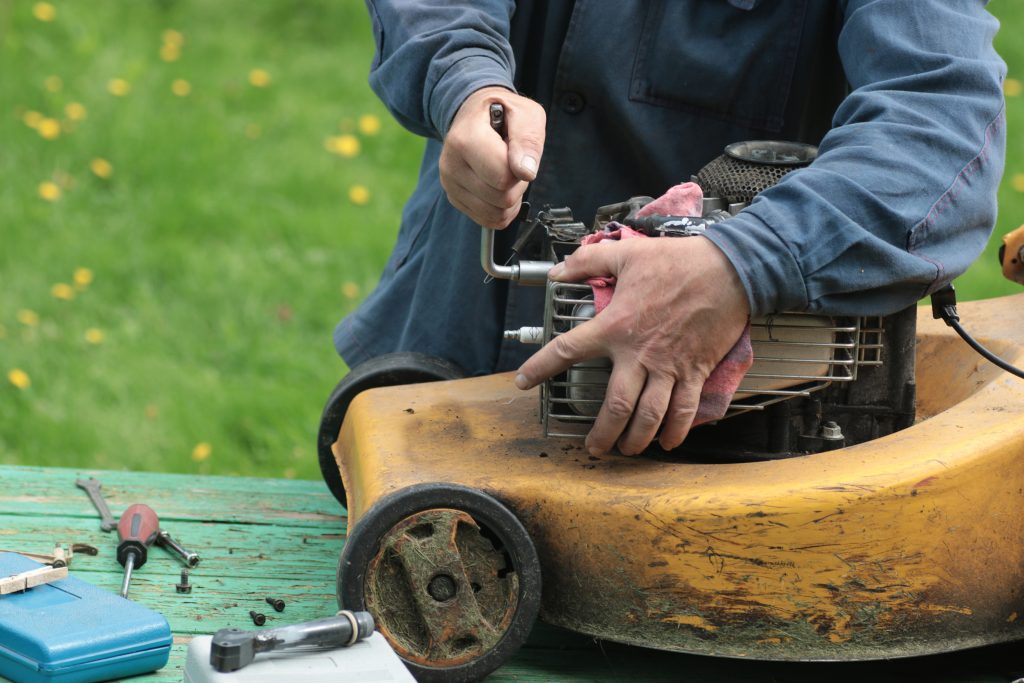 Tips for storing smaller equipment
The difficulty with storing smaller equipment is finding a way to keep them organized and safe. After oiling your smaller tools like hand shovels and spades, store them in medium-sized containers. A good example is a large Tupperware container with a lid. This kind of storage method allows you to label and safely tuck away your small equipment. When you need them again, it will be easy to identify and retrieve the items you need from your garage shelf. If you're seeking an eco-friendly alternative, you can cut out the tops of old milk containers, wash them out, and use them to keep your small tools in one place.
Pack strategically
To avoid damaging or scratching your tools, be sure to use packaging materials to wrap any equipment with blades and sharp edges. You can use old towels, blankets or even bubble wrap. You may be storing more than tools in your shed or storage unit, so this will protect them. Try to sort your equipment into one or two boxes that you can simply take with you to the garden. Once you're done, you can simply take this box to you garden shed or self-storage unit.
Storing gardening equipment at Storwell Self Storage
Self-storage can be an excellent solution when you want to free up space in your garage during the winter. Storwell Self Storage is a great option for gardening equipment storage; our facilities have state-of-the-art security features to ensure that our customers' items are properly taken care of. Some of the security features include 24-hour video camera surveillance, pass code gate access, and individually alarmed units.
Three Locations in The Greater Toronto Area
Three Locations in The Greater Toronto Area
For more details, select the location nearest to you in Toronto:
For more details, select the location nearest to you in Toronto: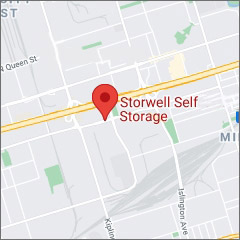 300 Evans Ave.
(416) 259-5555
Get a Quote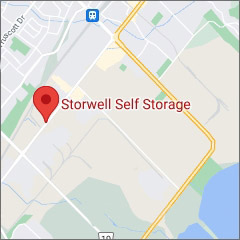 2525 Royal Windsor Dr.
(905) 823-5555
Get a Quote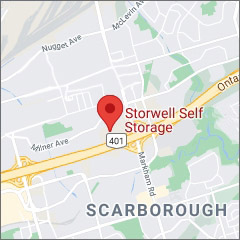 85 Executive Ct.
(416) 534-5555
Get a Quote