A place for everything, and everything in its place.
A Totally-Not-Boring Blog About Storage
Blog
>
Storage Advice
> Self Storage Etiquette: The Dos and Don'ts of Renting a Self Storage Unit
Self Storage Etiquette: The Dos and Don'ts of Renting a Self Storage Unit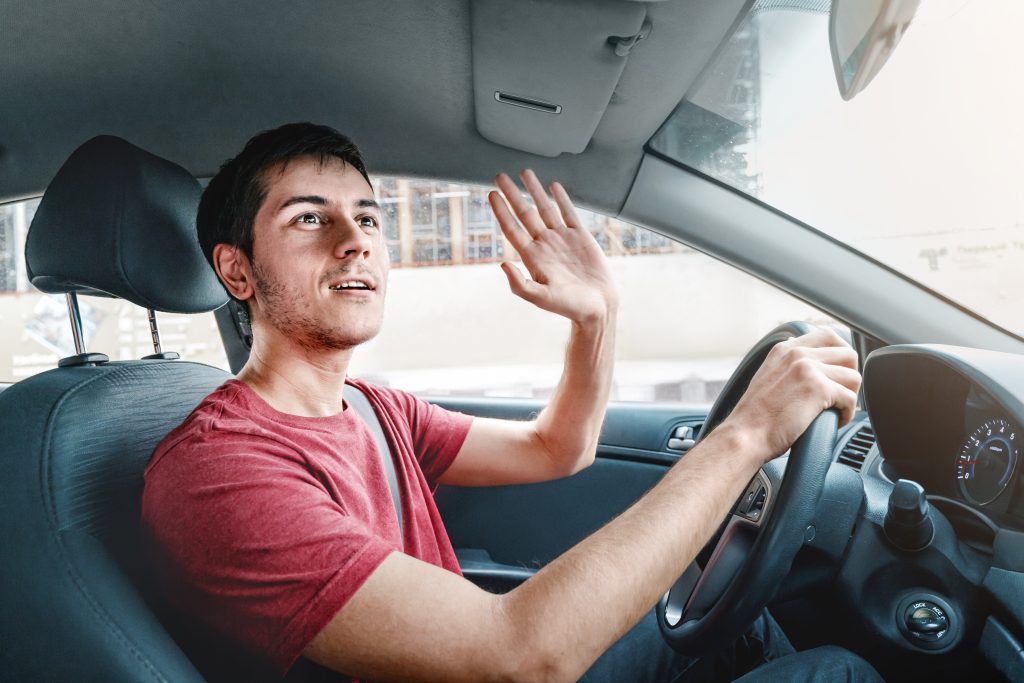 You've just rented out your first ever storage unit to help clear out some space in your garage. You gather all of the items you want to put into storage and head over to the facility. As you pull up to your unit, you discover that your door is being blocked by your neigbour's truck. You get out of your vehicle and are greeted by loud music blaring from the unit next door. Your neighbour emerges from the unit loading a box of fresh produce onto their truck.
There are a few things to keep in mind before you make your first trip to your new Storwell self-storage unit in Scarborough, Mississauga, or Toronto to make sure that your experience is as enjoyable as possible, and that you avoid being the disruptive neighbour from the above example. Visiting your storage unit is a more pleasant experience when you get along with your neighbours. When in doubt, follow the golden rule: treat others as you would want to be treated. The rules of etiquette for self- storage are basically the same as for being a good neighbour anywhere. Here are some dos and don'ts that will help make your self-storage experience go as smoothly as possible.
Always follow the facility rules
Always follow the official rules of the facility, as laid out in your contract. Read your rental contract carefully before signing and make sure you know all of the facility rules before moving into your self-storage unit. Most importantly, never store any prohibited items. These may include flammable chemicals and explosives, for the obvious reason as these can cause severe damage to the facility should they ignite. Other prohibited items include perishable food, open food containers, live animals, and live plants. These attract pests, which will not only harm your belongings, but those of other tenants. Following the rules laid out by your self-storage facility can prevent any confusion over responsibility and liability and will further increase the safety of both you and your belongings.
Don't block units or doorways
It may seem easy to park your car close to your unit, but that may put your vehicle right in front of someone else's rented space. You never know when someone will arrive and need to access their unit, so don't block them.
Treat your fellow tenants politely and with respect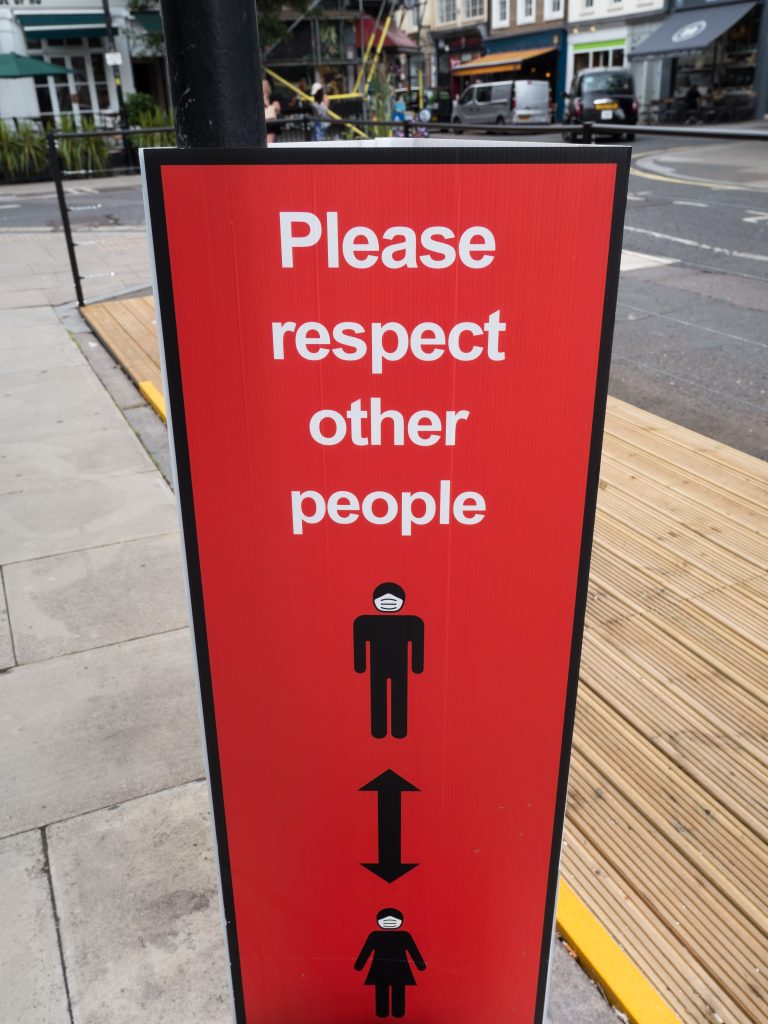 Accessing your self-storage unit should be an easy and enjoyable task. When interacting with your fellow tenants, follow the golden rule and treat them the way that you would want to be treated. Just because you're aware you shouldn't block doorways and units, doesn't mean other tenants keep this rule in mind. If someone blocks your way, ask them politely to move their car or boxes. Most people just want to take care of their storage business in peace. However, if someone starts an argument, peacefully remove yourself from the situation and inform the facility manager.
Don't disrupt fellow tenants with loud music
If you're unpacking a lot of items into or out of your storage unit, it's completely understandable to want to listen to the radio while you work. However, keep in mind that people come to self-storage facilities to deal with storage, not to listen to your playlist. Don't play loud music while you're unloading, which could disrupt the other tenants. If you do want to listen to music, use headphones or keep the volume down at a reasonable level.
Wear your shirt and shoes
Carrying around heavy boxes all day can make you very hot, especially during the summertime. However, while operating within the self-storage facility, make sure you wear a full set of clothes including a shirt and shoes. This will make the environment more comfortable for everyone.
Offer to help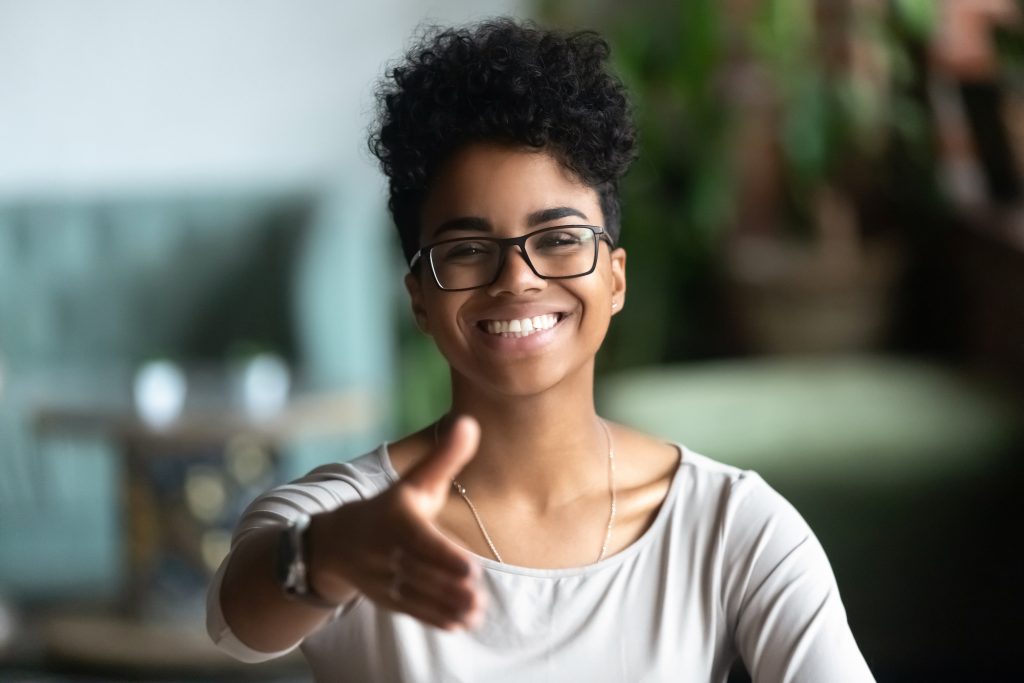 This isn't something you're required to do all the time. However, if you see someone struggling with a heavy item or a box, and you're physically capable of helping, it's perfectly alright to offer assistance. Many people hold on to their self-storage units for years, so it's likely you will be seeing your unit neighbours quite frequently. It's beneficial to create a good relationship with them so that you both have an enjoyable experience while at the facility.
Using electricity in the self-storage facility
Most self-storage facilities have electrical sockets in the aisle near the storage units that are available for the tenants to use. However, it's best to consult with the facility's front desk before pulling anything into the electricity to make sure there are no restrictions or added fees. Generally, refrigerators or freezers are not allowed to be connected to service outlets. Electric heaters or heat lamp may be allowed but it is best to request permission before pulling anything in.
Don't forget to lock your unit
While storage facilities have 24-hour security, your storage unit should always remain locked. Choose a high-quality lock that's hard to tamper with or cut. Although it seems like an obvious step, don't forget to lock the unit when you're done. It doesn't matter how good your lock is, if it isn't locked properly it is just an expensive hunk of metal hanging from your self-storage locker door. In most cases, keeping your belongings safe depends on the storage facility, so choose a reliable storage facility like Storwell that has the latest security features.
Don't drill holes into the walls or make other alterations to the unit
While the unit is yours to use in any way that you see fit during the rental period, don't deface the space by adding holes to the walls. Figure out other ways around your storage needs, such as stacking boxes high against the wall or placing select items in drawers. Bringing in shelving units is a great way to organize your self-storage unit. If you insist on adding hooks to your unit, make sure to use the adhesive hooks that are easily removed when you move out.
Use the gate properly
Storage facilities like Storwell provide each tenant with an individualized pass code to access the gate and entry doors. That code is to be protected at all times, so don't share it with anyone else. Tenants should never "tailgate" or follow another tenant inside the gate without first stopping to punch in. You do not have to wait for the gate to close but stop long enough to enter your unique pass code.
Management is able to run a report on gate activity to see who is on the property and when. Should any event occur that may need police involvement, those records would be submitted to the authorities. By punching in and out each time during your visit, you are protecting yourself by validating when you are and when you are not on the property.
If you notice the gate is closing, do not speed up to try and squeeze through as it is coming down. This is a dangerous action and could result in damages to the gate, your vehicle, and more importantly you could cause bodily harm to yourself or someone else.
Drive slowly
Most storage facilities have a speed limit that is generally set to around 10 KPH. The speed limit is enforced for everyone's safety. While the aisles of a storage-unit facility can fit large trucks of all sizes, driving fast through these aisles can be very dangerous. This is especially true at night and in moments of low visibility.
Give proper notice before moving out
If you only plan on renting in the short-term, make sure you ask what the policy is for canceling your rental. Some facilities might require one month written notice. If this is the case, plan so that you don't get charged an extra month's rent. If possible, move out at the end of the month instead of at the first of the month. Depending on when you give the notice, you might get penalized by having to pay the entire month's rent instead of having it prorated.
Understand your rental payment schedule
Make sure you always pay your rent on time. If you have trouble remembering, inquire if there is an auto-pay option. Ask the facility manager what other things you might need to be aware of before renting. In addition, make sure you read your contract word for word, so there are no surprises.
Remove everything when you move
Once you're done using the storage unit, remove everything before you move out. Be mindful of the condition of the space. If there's litter left behind, take the time to pick it up and throw it out. A quick sweep can get rid of any lingering debris that might have fallen from your belongings. Remove the lock before you vacate the premises.
Provide your most current contact information
Make sure your self-storage facility has your email address so that they can get a hold of you in case your credit card is compromised and payments cannot be put through or if there is an issue with your unit. You should also make sure to update your physical mailing address, because this is the address for notice in all rental agreements at any self-storage facility. You should also leave a back-up contact such as a family member, who would be able to get a hold of you quickly should anything come up.
What can't you store in a self-storage unit?
Self-storage facilities have strict rules about what you can keep in a storage unit. You can typically store anything that's not on a list of prohibited items; however, those things can vary by company. You obviously can't use storage units to hide stolen cash or deceased pets, but not all prohibited items are as clear-cut.
Firearms: It's typically illegal to store firearms in a storage unit. Not only are there potential liability issues, but it creates all kinds of problems if your storage space goes up for auction.
Food: Storage units often disallow perishable items like meat, poultry, fish, milk, eggs, and raw fruits and vegetables. Sometimes they also prohibit containers that once held food. If your belongings would attract mold, mildew, or unwanted pests, you probably can't put them in a self-storage unit.
Hazardous materials: Self-storage companies prohibit just about every dangerous substance you can think of. Check your storage unit rules to be sure, but chances are you can't put any of these items in a storage unit: acid, compressed gas, fertilizer, fireworks, gasoline, grease, kerosene, narcotics, paint, propane tanks.
Living things: Animals, ashes (human or animal), dead organisms, flowers, people, plants are all prohibited.
Scented or wet items: Strong scents can easily attract pests, insects, rodents or vermin to investigate the source of the overwhelming odors. Also, any items that are wet or damp will start producing mold, mildew and spread bacteria in your self-storage unit, and that will likely damage some, or all of your stored items.
Stolen property: You can't keep stolen property in a storage unit.
Tires: You can occasionally find a storage facility that allows tires, but most places disallow them for two reasons: the high disposal fee and the threat of tire fires that are terrible for the environment and very difficult to put out.
Unregistered or uninsured vehicles: Most self-storage facilities allow vehicle storage, including cars, boats, RVs, or any other type of vehicle, as long as the vehicle is properly registered and insured before you put it in storage.
Can you live in a storage unit?
No, you can't live in a storage unit. Self-storage facilities will evict people who try to live or sleep in their storage facilities.
Can you work out of a self-storage unit?
In theory, working out of a storage unit seems like a great idea for small business owners. The rent is cheap, and space is ample. However, starting up a storage unit workshop or transforming your storage unit into an office is not allowed in most cases.
That doesn't mean that self-storage is entirely useless for small business owners and larger companies. Storage units help with some of the burden that comes with growing operations. Retail business owners, artisans and other entrepreneurs can benefit greatly from a little extra space.
Self-storage is great for businesses that have a large physical supply that they need to store and have easy access to, such as independent publishers, book dealers, local landscapers, contractors, theaters, galleries and artists, and online retailers.
Storing with Storwell Self Storage
If you follow these simple etiquette rules, your time storing with Stowell will be a delight. Storwell Self Storage is a great option for-long term and short-term storage; our facilities have state-of-the-art security features to ensure that our customers' items are properly taken care of. Some of the security features include 24-hour video camera surveillance, pass code gate access, and individually alarmed units.
Three Locations in The Greater Toronto Area
Three Locations in The Greater Toronto Area
For more details, select the location nearest to you in Toronto:
For more details, select the location nearest to you in Toronto: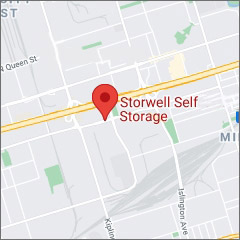 300 Evans Ave.
(416) 259-5555
Get a Quote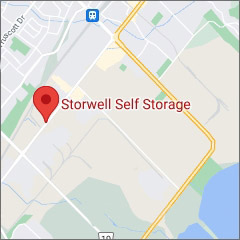 2525 Royal Windsor Dr.
(905) 823-5555
Get a Quote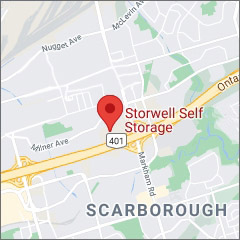 85 Executive Ct.
(416) 534-5555
Get a Quote