A place for everything, and everything in its place.
A Totally-Not-Boring Blog About Storage
Boat Storage Solutions for the Winter
As the leaves start to change colour, most boat owners' thoughts turn to winterizing their crafts and finding the right boat storage solutions ahead of the cold winter months. Properly storing your boat ahead of winter is essential in protecting what is likely your most expensive recreational vehicle.
The long-term storage of a boat, much like that of a car or motorcycle, can be a challenging process. Whether you're storing a fishing boat, sailboat, Jet Ski or even a yacht, the more work you put into storing a boat, the easier it will be to de-winterize it and get back on the water. The best
One major aspect of boat ownership is deciding where to store your boat when it's not being used. Boat storage options typically fall into two categories: dry boat storage (out of the water) and marina boat storage (in the water). Each option requires unique steps for preparing the exteriors, engines, and batteries for long-term storage.
If you're fortunate enough to live near the water, it's likely that a storage facility or dock provides boat storage right on the water. Having dock storage is fantastic, and it's even better if you can find covered boat storage with a dock near you. However, some boat owners prefer covered, land-based storage to preserve the condition of their boat long-term. While you can store your boat at your home if you have the space, most people elect to store their vehicle at a self-storage facility for the added security and easy access. If you live in the GTA, renting a self-storage unit in Scarborough, Mississauga or Etobicoke at one of our Storwell Self Storage facilities is the best way to ensure that your boat stays in great condition.
This guide will walk you through a range of different boat storage options, outlining the benefits and drawbacks of each one, allowing you to decide which is best suited for your boat storage needs.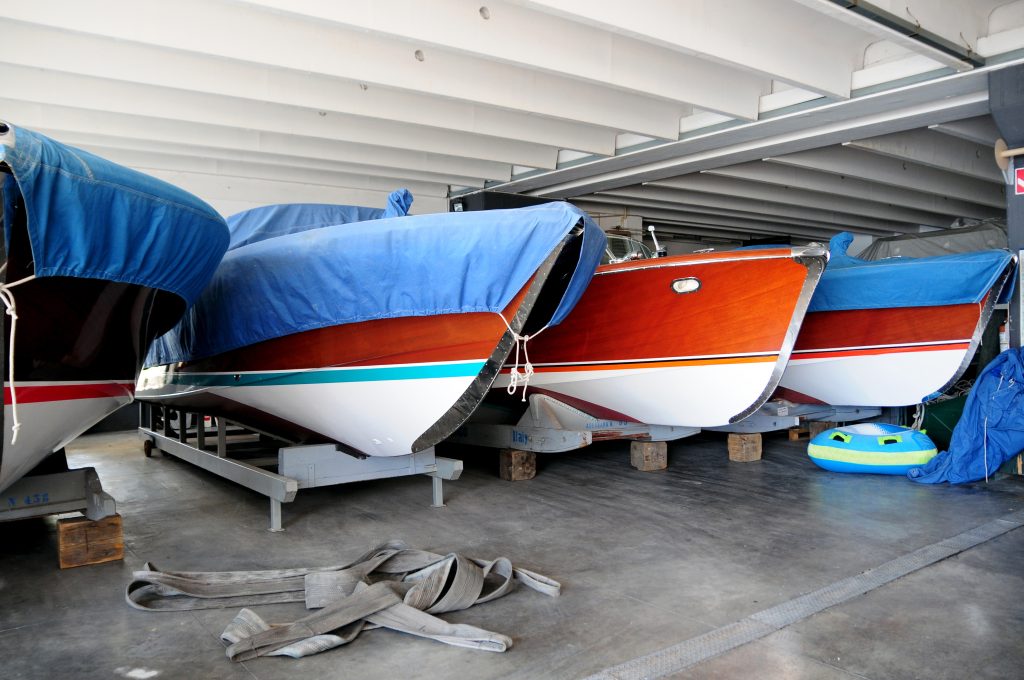 Garage boat storage
If you have the room to store your boat in the garage without it getting in the way or forcing you to keep your car out in the snow during the winter months, this can be one of the cheapest, and best boat storage solutions. Storing a boat in your garage will allow you to protect it from the weather and allow easy access to do some work on it, should it need any repairs during the winter months.
However, few people have extra space in their garage for a boat. Even if you have a two-car garage with just one car, the rest of the garage space will most likely be dedicated to storing other items and equipment. While garage storage is a great option, leaving a space in your garage all year for your boat come winter is nearly impossible to do.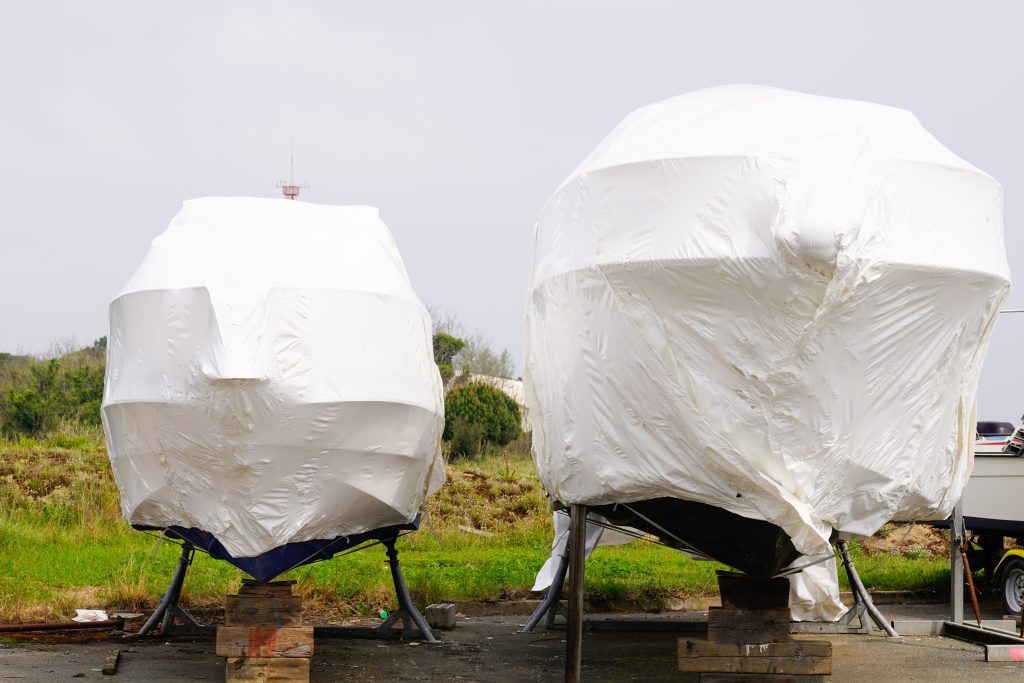 Outdoor boat storage options
For a simple boat storage solution, you can store your boat on a trailer in your driveway or along the side of your house. Not only is storing a boat at home convenient, but it's also affordable. As with any outdoor boat storage option, make sure to winterize your boat to prevent damage from cold temperatures.
Aside from the cost of the trailer itself, this is one of the least expensive ways to store your boat. Always be sure to perform the proper routine maintenance and/or winterization before storing a boat in this manner. Also make sure to check with you municipal guidelines as some places prohibit keeping a boat or trailer in your driveway or yard.
There are some notable downsides to storing your boat outdoors in your driveway. It leaves your boat exposed to the elements, which is why it is strongly advised to shrink wrap your boat to protect from any rust damage, moisture, and mildew.
Dry stacked storage
Dry stacked storage is a dry boat storage option that keeps your boat protected inside a warehouse. These facilities store multiple boats at a time, which are stacked and removed with forklifts. They're also covered, keeping your boat safe from the weather. Not only do they offer good security features, but dry stacked storage facilities also handle the heavy lifting in retrieving your boat, so all you have to do is call ahead to make sure your boat is ready to go.
This solution is an excellent option for people who have it available but dry stack storage is quite rare particularly in large cities. Stacked storage protects your boat from the elements, and some facilities are even located in buildings that are heated to prevent freezing, so you don't have to worry too much about winterization. The main problems with this storage method are that it's expensive; you can't get your boat whenever you want it, and some larger boats may not fit depending on the location.
Boat Storage at a self-storage facility
The most common type of boat storage you'll find at self-storage facilities is outdoor storage. Outdoor parking spaces are typically situated in a fenced area behind a gate requiring a secure access code. When considering storing your boat in a parking spot at a self-storage facility make sure the the length of your trailer fits into the spot properly. Self-storage facilities often have larger parking spots to accommodate boat and RV storage but remember that boat trailers typically add approximately 2 to 4 feet to the overall length of the boat, so take that into consideration.
Some self-storage facilities will have covered outdoor parking spots that can accommodate boats of many sizes. What's great about this option is that it provides some coverage for your vehicle, making it more reliable than uncovered outdoor storage. However, indoor vehicle storage at a self-storage facility is highly recommended as the best way to protect your boat during harsh winters. When choosing a self-storage facility, make sure that the facility has the appropriate safety features so that your boat is safe and secure. Storwell Self Storage offers indoor and outdoor boat storage solutions at each of their locations. Storwell has 24-hour video surveillance, pass code gate access, and individually alarmed units.
Storing your boat in a marina slip
If you're looking for the most convenient boat storage solution, keep your boat at a marina. This option is ideal for people who live in an area where temperatures don't fall below freezing. You will need to purchase a boat marina slip, which is similar to a parking space. Boat slip rates vary depending on your location, but most are priced according to the length of your boat.
Having a boat slip at a marina is extremely convenient, as the boat remains in the water ready to launch. This is the best storage solution if you are storing a yacht or other very large boat. Unfortunately, marinas are also the most expensive option. The price of membership at a marina can also include parties and access to shared facilities at the dock. Most marinas offer service and winter storage options as well. The downside to marina storage is the relatively low amount of security. There is also an increased chance that your boat will be damaged if there bad weather and by being in the water, aquatic pests like barnacles or algae can wreak havoc on your boat.
How to prepare your boat for storage
Drain your boat- Remove the boat from the water and drain the bilge, water tanks, head, pipes, and seacocks. Raise the bow to accelerate drainage if possible. Spray the bilge with a moisture-displacing lubricant. Add antifreeze into the bilge and water tanks to prevent freezing.
Prepare the interior- Boat interiors vary based on the size of the boat and the type. In general, you should look to treat vulnerable, exposed surfaces like vinyl, fiberglass or metal with a protective solution. Keep cabinets and drawers open to prevent musty odors and mildew from forming. If your boat has a fridge, be sure it's empty before you dock the boat for storage to avoid attracting pests.
Prepare the exterior- Clean the hull thoroughly with soap and water to remove any dirt or grime before placing it in storage. You may also consider adding a layer of wax to the hull as well for added protection from rust and corrosion.
Remove the battery- Store the battery in a warm, dry place and keep the battery on a trickle charger to make sure it stays charged during the off-season. Clean the battery terminals and lightly coat them with grease. Do the same for the battery cable ends.
Winterize boat plumbing and freshwater systems- If your boat has freshwater plumbing for a sink or shower, those systems will need to be winterized to prevent damage from freezing water. Drain excess water from lines and tanks by opening fixtures, remove the primary hose feed and place it into a bucket of antifreeze. Turn on every fixture and faucet until antifreeze comes out and reattach your freshwater tank hose.
Winterize the engine- Flush the engine with freshwater to remove salt, dirt and corrosion. Refill the coolant system with antifreeze. After briefly warming up the engine to loosen impurities, replace the oil and all filters. Apply fogging oil into the carburetor and spark plug holes. Remove and store away drive belts to avoid snapping due to tension. Top off your engine with a full tank of gas mixed with stabilizer. Run the engine for about 15 minutes to make sure the additives reach fuel lines.
Cover Your Boat- A breathable, fitted cover will keep your boat protected from collecting dust over time. If you are storing your boat outdoors, a cover is even more crucial, as it protects against harsh UV rays that crack rubber and wear out the finish. It also repels damaging moisture and dust. If you would rather not cover your boat, shrink-wrapping is another option.
Do routine checkups- Check-in with your boat every few weeks and repair any problem areas or components over the winter. Inspect your boat for any new problems that might arise during storage. Check the battery to see if it is still charged. Remove any water that might have pooled in the lower areas of the boat.
Storing your boat at Storwell
Storwell is a great solution for your boat storage needs in the GTA. Storwell has outdoor parking spots that can be used to store boats as well as jet skis. Our storage units come in a variety of sizes to accommodate any size boat you would want to store indoors for the winter. When looking for boat storage, it's important to choose the right self-storage facility for your needs and one that will give you the peace of mind that your vehicles are being well taken care of. Storwell Self Storage is a great choice for boat storage; our individually alarmed units are power ventilated controlling for moisture and temperature damage. Storwell's facilities have 24-hour video surveillance and on-site management that ensures whatever you store in your unit is safe and secure at all times.
Three Locations in The Greater Toronto Area
Three Locations in The Greater Toronto Area
For more details, select the location nearest to you in Toronto:
For more details, select the location nearest to you in Toronto: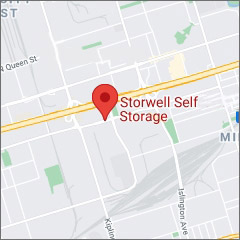 300 Evans Ave.
(416) 259-5555
Get a Quote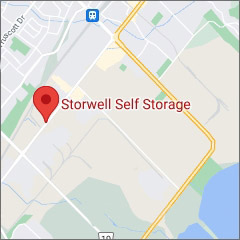 2525 Royal Windsor Dr.
(905) 823-5555
Get a Quote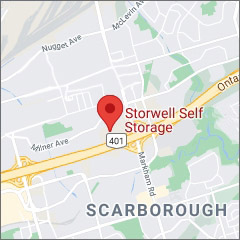 85 Executive Ct.
(416) 534-5555
Get a Quote