A place for everything, and everything in its place.
A Totally-Not-Boring Blog About Storage
How to Store Your Fishing Equipment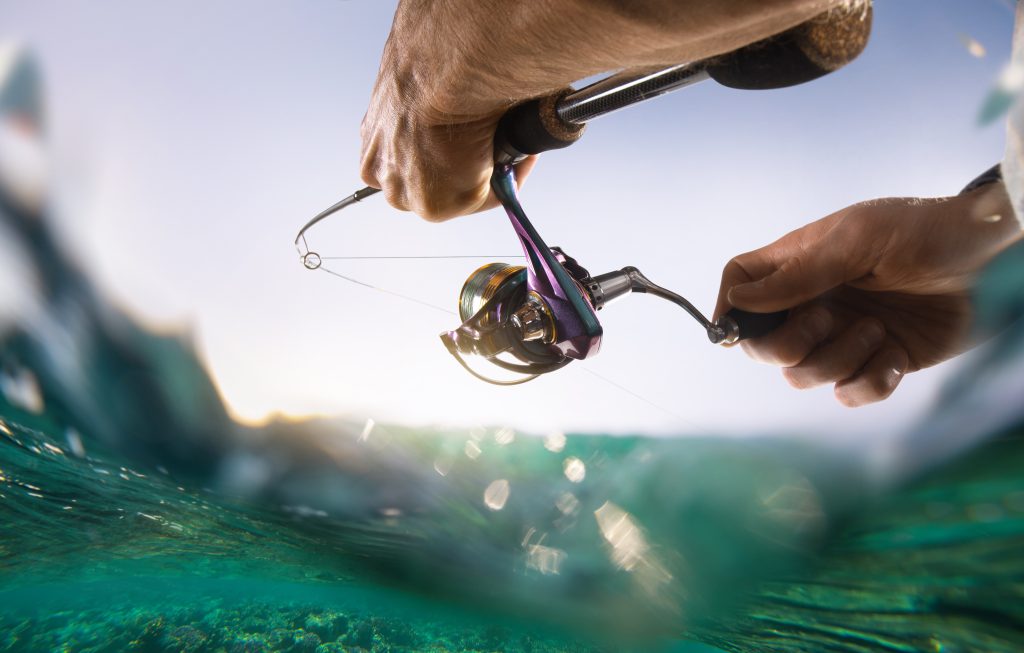 There are few things better than sitting on a boat with your line cast out into the water, taking in the scenery as you feel a gentle tug on your fishing rod, and knowing that you've got a big one on the hook. Whether you are out on a lake, river, or ocean, fishing is a wonderful hobby. Wherever you are fishing, there is a lot of different equipment that you must have in order to be successful. With this in mind, there are several proper storage and maintenance techniques that must be used throughout the year in order to keep your equipment in good working condition.
There are few places in the world where you will be able to go fishing every day. Almost everywhere will have a season that is the best fishing and a season that is not. This means that fishing poles and other equipment need to be cleaned and put away at least once a year. Many people wait for the weather to get warm so they can go out on Lake Ontario and cast a line. If you live in the GTA and are looking for a place to store your fishing gear during the winter, renting a self-storage unit in Etobicoke at Storwell Self Storage is a great idea.
The beginning of seasonal storage is an excellent time for a deep cleaning, especially since dirt and debris that is allowed to rest on the pole, reel, guides, and grip will have the potential to cause decay during the storage period. Storing your rods properly can help to keep them protected against damage. Despite fishing rods being very strong when it comes to reeling in, they can also be quite delicate, which makes them vulnerable to damage. A damaged fishing rod could lead to your line snapping, meaning you could lose your prize catch. With proper storage and maintenance your rods should last much longer, as they will be less likely to suffer damage or need replacement parts than if you were careless with them.
Take it apart
While it may be tempting to leave your fishing equipment put together throughout the year, be sure to take your rod and reels apart at different times so that you can clean or replace springs, gears, or any other parts that may need attention. It is also important to clean and wipe down the outside of the rods in order to prevent rust from building up. Additionally, make sure to store your rods in rod sleeves to keep parts organized and prevent them from getting mismatched.
Clean your reels before storing them
You can use an old toothbrush for getting all sand, salt, and other debris off your reels. Take the lines off all reels before you wash them. Make sure you rinse all parts thoroughly and put them on a towel to dry. When one side is completely dry, flip the parts over, so any water can run out. Do this several times to make sure your reels are completely clean.
You should replace any worn gears and springs. Oil and grease all moving parts so that they don't corrode and seize up. The biggest threat to reels is corrosion, so make sure they are fully dry before your put them in storage. You can choose to store them in their bags, but leave a gap in the opening to allow any moisture to escape.
Storing fishing rods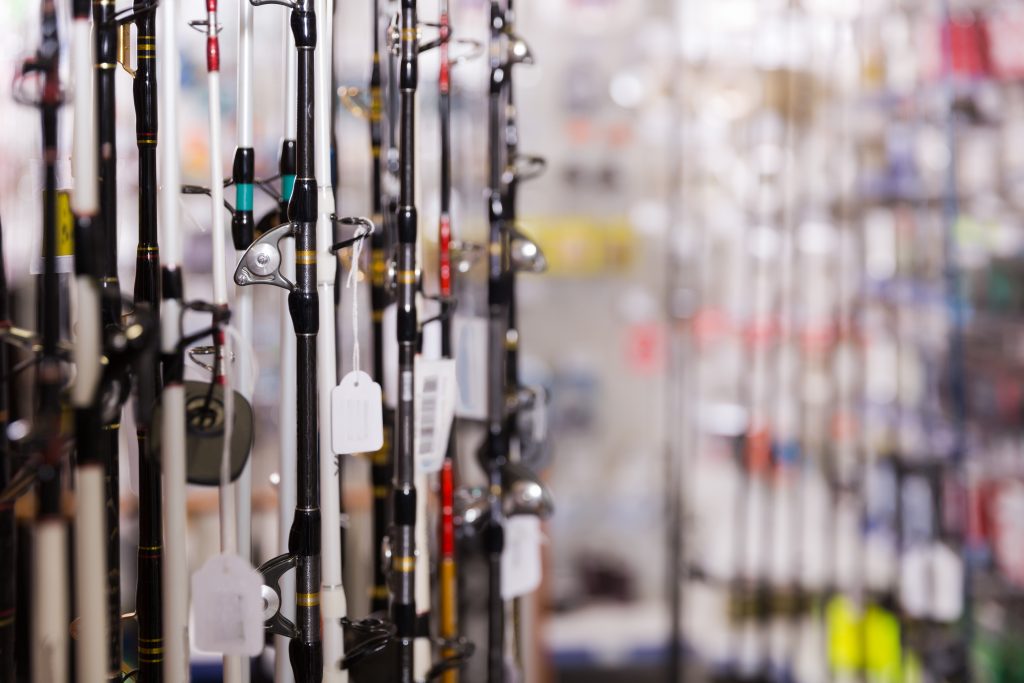 When you store your fishing rods, it is crucial to remember to store them vertically at room temperature. This will help prevent possible warping, bending, or breaking due to changes in temperature. Additionally, storing your rods in an area that is too warm can cause the graphite and fiberglass to become weakened. Consider renting out a climate-controlled self-storage unit to make sure that your rods stay in good working order. A climate-controlled environment will help protect against hazards such as rust, mildew, and other unwanted substances. A self-storage unit will also give you enough space to store the rest of your fishing equipment in the units as well. If you are storing your rods for longer periods you will want to disassemble them and store them in rod sleeves to avoid mixing them up.
The guides are the most important part of your fishing pole
The guides may be the smallest part of a fishing pole, but they might also be the most important. A pole without guides is useless, and a pole with damaged guides can lead to a broken line. The guides are the part that is the most vulnerable to damage as well. When you catch a fish it will tug and fight to get away from the fishing pole, and all that force is applied directly to the guide. The force of the line pulling and sawing against the guides can knock them out of alignment.
Water, oils, and chemicals resting on the guides may cause rust or other damage as well. It is essential that the surface of the guide remain perfectly smooth, as any sort of irregularity in the surface can rip and tear at the fishing line. Faulty guides are usually what cause lines to break under pressure. You should sand the guides down with very fine sandpaper if there are any irregularities on them. It can be helpful to pass a cotton ball through the guide in order to test it. The tiny cotton fibers will catch on anything that is less than perfectly smooth.
Loosen the fishing line and address the fishing pole grips
The fishing line should be loosened when you put your rod in storage. There is nothing good that will come of storing a fishing pole under tension. If the pole has been used in salt water, then the line should be removed entirely, soaked in clean water, and allowed to dry thoroughly in a separate location. The pole and the grips should be wiped down with a warm, damp cloth with white vinegar or some mild detergent. Cracks and holes in a cork handle can be dealt with by applying a mixture of wood putty and crumbled cork to the crevasses.
DIY fishing rod holder using PVC pipe
If you have some PVC pipe and a foam pool noodle, you can make yourself a custom fishing gear organizer. Use a power drill to drill 10-inch holes spaced every 4 inches in the PVC pipe. Then use a utility knife to cut slits in the foam noodle, spaced 4 inches apart. Line up the pool noodle on the wall so at least two of the slits are over the studs and screw the noodle to the wall with 2-inch screws. Then screw the PVC pipe to the wall underneath the pool noodle and insert your fishing rods.
Storing lines, wires, hooks, and lures
While the fishing rod may be your most important piece of equipment, there are others parts of the fishing process that are integral to having a long-term, successful experience. Lines, wires, hooks, lures, may seem small, but they can make a significant difference when it comes to fishing. As such, you must keep this equipment properly maintained. Be sure to examine all lines and wires for possible damage, replace them when needed, and store them in loose coils in order to prevent a tangled mess. As far as hooks and lures are concerned, you will need to sharpen or replace anything that has become rusted. You can keep all of your hooks in one place by simply using a safety pin. The hooks are easy to handle when stored like this so you're at less risk of poking yourself.
Organizing your tackle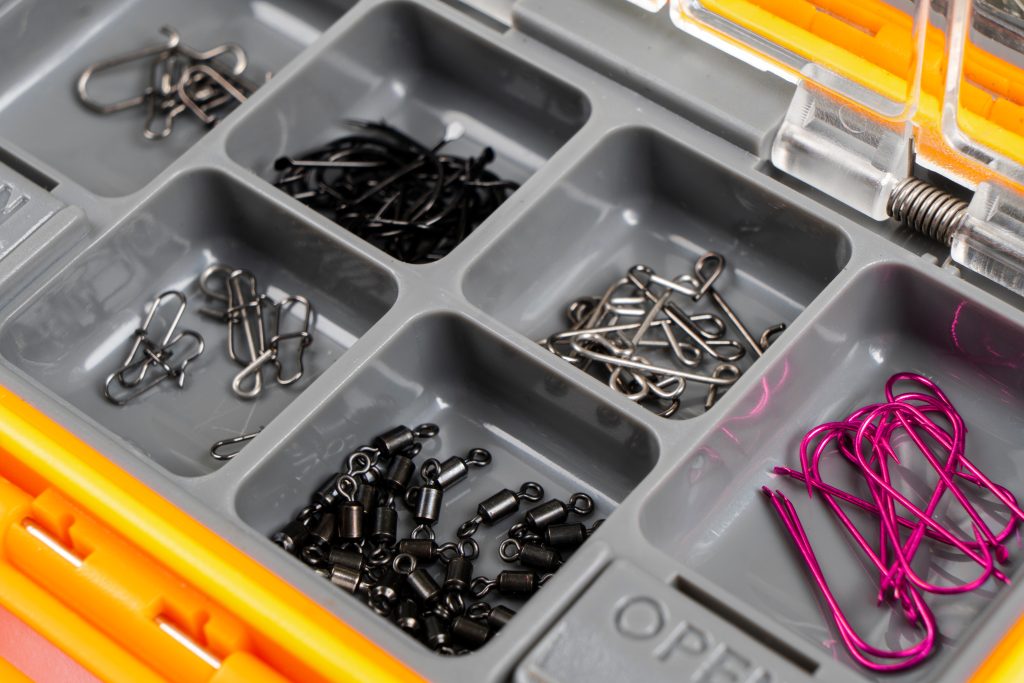 Keeping your tackle organized is key. Generally you want to arrange your tackle based on the species of fish. There are two main types of tackle storage containers that you can choose from, hard-plastic tackle boxes and soft tackle bags.
Hard-plastic tackle boxes
Hard-plastic tackle boxes are a good all-round choice for many types of fishing. Durable plastic construction stands-up to rough treatment while keeping gear secure in trays and compartments. Their main benefits include a high level of durability, convenient trays that keep all you baits, lures, hooks, and other tools separate, and some level of waterproofing which will help keep your tools dry.
Soft tackle bags
Soft tackle bags are another alternative. Their main compartment is used for carrying removable plastic tackle trays. This flexibility makes bags useful for people who chase different fish species or use different tactics from one trip to the next. Bags can also have other compartments and pockets for packing tools, sunglasses, and other items.
Additional tackle management tips and tricks
Here are a few more general tips to keep in mind when organizing your tackle:
Group tackle for the same fish species together in the same tray or container
Organize lures based on what they do
Keep soft-plastic baits of the same color together in containers or bags
Use trays and utility boxes with small compartments to store hooks, sinkers, floats, and other small tackle
Adjust tray dividers to match lure size and maximize storage space
Clear plastic lids will make it easy to see what's inside a container, but you should also use labels to identify container contents
Sharpen your knives
A good filleting knife is also an important tool for fishing. Any knives that are used for cutting or cleaning fish can become dull at times, so keeping stone products around to sharpen the edges of these knives will pay off if you happen to encounter any dull spots. Your fillet knives will likely be getting dull by the end of the season. Use a 60-120 grit stone to sharpen your knives up for next season. Before putting them away in storage make sure to clean them and apply a light coat of oil for safe keeping.
Prepare waders and boots
Keeping your waders and boots ready for each fishing trip is important. Clean these items with fresh water after every fishing trip, and allow them to dry completely before placing them into storage. Place tissue paper or newspaper in the feet to help keep them keep their shape, and use a heavy-duty hanger to hang the waders in the storage unit. You may want to consider getting a small garment rack to hold your waders, along with any fishing jackets, vests, and other apparel. To keep everything smelling fresh between trips, consider placing a single dryer sheet on each hanger. Store boots upside down and away from the ground to keep them clean and free from debris or insects.
Clean and store your fishing boats
If you have a storage unit that's large enough for your kayaks, canoes, or rowboats, be sure to add a storage rack for these boats. Clean them with fresh water and allow them to dry completely before placing them into storage. The boats should be stored upside down on the rack, which can help to keep the interior clean and free from small insects. You may also want to cover the racks with a tarp to prevent dust buildup on your boats. A fishing kayak will have lots of dirt, residues, water stains, and even bugs, after use. Not to mention, it could smell fishy.
Storing fishing equipment at Storwell
Ensure the safety and security of your expensive fishing equipment by storing it with Storwell Self Storage. Self-storage facilities like Storwell offer 24/7 access so that you can come and get your equipment at any time, which is perfect if you want to get an early start to the day. With 24-hour video camera surveillance and gate code access, you can rest assured that your gear and equipment will be safe and secure. While you can store most of your fishing equipment at Storwell, storing live bait inside your self-storage unit is prohibited.
Three Locations in The Greater Toronto Area
Three Locations in The Greater Toronto Area
For more details, select the location nearest to you in Toronto:
For more details, select the location nearest to you in Toronto: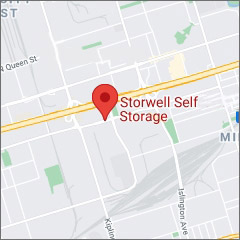 300 Evans Ave.
(416) 259-5555
Get a Quote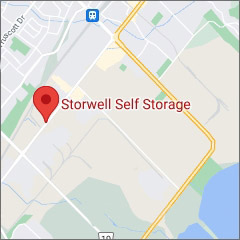 2525 Royal Windsor Dr.
(905) 823-5555
Get a Quote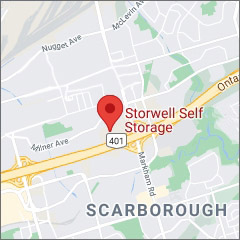 85 Executive Ct.
(416) 534-5555
Get a Quote