A place for everything, and everything in its place.
A Totally-Not-Boring Blog About Storage
Businesses That Can Benefit From Using Self Storage
Table of Contents
Businesses today have to adapt to our ever evolving world. To keep up with the tough competition, business owners must be creative and resourceful when it comes to formulating strategies to sustain their business. This often means trying things that you've never thought about before, such as using a self-storage unit to help your business expand. Although self-storage is commonly associated with personal use, such as individuals needing temporary storage or collectors needing a location to house valuable collectibles, it can also benefit small business owners. Whether you've been running a small business for years or are on the verge of launching a startup, finding ample business storage space can be a challenge but it be easily solved by renting a self-storage unit. Here are the types of businesses that can get the greatest benefit from incorporating self-storage into their work.
Real estate agents
To be a successful real estate agent, it helps to have easy access and ample storage for all your work items. Renting a storage unit allows you to pick unit sizes that will benefit your business. Often, this will give you back space that you may not have realized you lost. By renting aself storage unit to store staging supplies, a realtor can often stage houses more appealingly for a faster sale. Self-storage is also a great place to store files for past open house preparations and floor plans that can take up valuable space in your office or home. A lot of work goes into selling a home. Realtors don't simply create an MLS listing and then leave things there. They need signs to promote both themselves and the homes they are trying to sell. Promotional items can easily add up and storing them around the home, especially as your client base grows, may not be a great solution. Renting a self storage unit can help realtors to eliminate clutter around their home and help create some much needed separation between home and business life.
Home staging
Realtors aren't the only ones in the real estate industry who can benefit from self-storage. Home staging is a growing niche within the real estate industry within the real estate industry. Its success is based on the strong evidence that homes sell faster and for more when they're staged with beautiful decorations and good interior design. Home stagers can utilize self-storage to store the required furniture and decor that they will need to satisfy their clients. Although home sellers can do staging themselves, it's easier and more effective to hire a professional home stager to manage the whole process. These professionals have in-depth knowledge and resources to ensure a smooth and successful home staging. Sometimes during the home staging process a professional home stager will identify that certain pieces of furniture or décor don't fit the overall design of the home. These items can go into a secure storage unit for safe-keeping until the house is sold.
Artists
Crafters, artisans and other creative people who make an income selling their unique products usually need space. Regardless of whether they mold clay, chisel statues, or paint canvas, it is obvious that all these supplies can take up a lot of space at home. They might have started small but, in time, successful businesses typically grow. With increased orders comes a higher requirement for raw materials. This is where storing both finished products and the supplies needed to make them comes in handy. Besides all the items belonging to their craft, artists are also business owners and thus could use a self-storage unit to keep their business-related paperwork in.
Landscapers and gardeners
Storage facilities are great for landscapers and gardeners. As every professional landscaper knows, a lot of heavy tools and equipment are involved in landscaping and lawn care. Also, you might have leftover supplies from landscaping projects, such as bricks, which you could use for future projects. The significant advantage of using self-storage as a landscaper is that you can minimize the amount of equipment and supplies you have to haul to each job. You can drive up to your self-storage unit, load your vehicle with whatever you need for a specific job, and leave the rest safely in your unit. This set-up is not only quick and convenient, but it also gives you the space to have a variety of specialized tools and supplies, expanding the types of jobs you can take on.
Entrepreneurs
There are many bonuses to being an entrepreneur. One potential drawback can be that storage areas in your home or your garage can become overrun with business inventory or equipment. Having additional space by renting a storage unit would be a benefit to many emerging businesses. With the rise of the gig economy, it's hardly surprising that many people choose a path to self employment. Many people prefer working from home, drawn in by the convenience of eliminating their commute time and being able to independently manage their workflows. But what to do with the growing piles of invoices and other types of paperwork? Rather than cluttering their homes with business-specific supplies and equipment, those choosing the path of self-employment can rent self-storage unit to house paperwork or inventory, depending on the type of work they do.
Retailers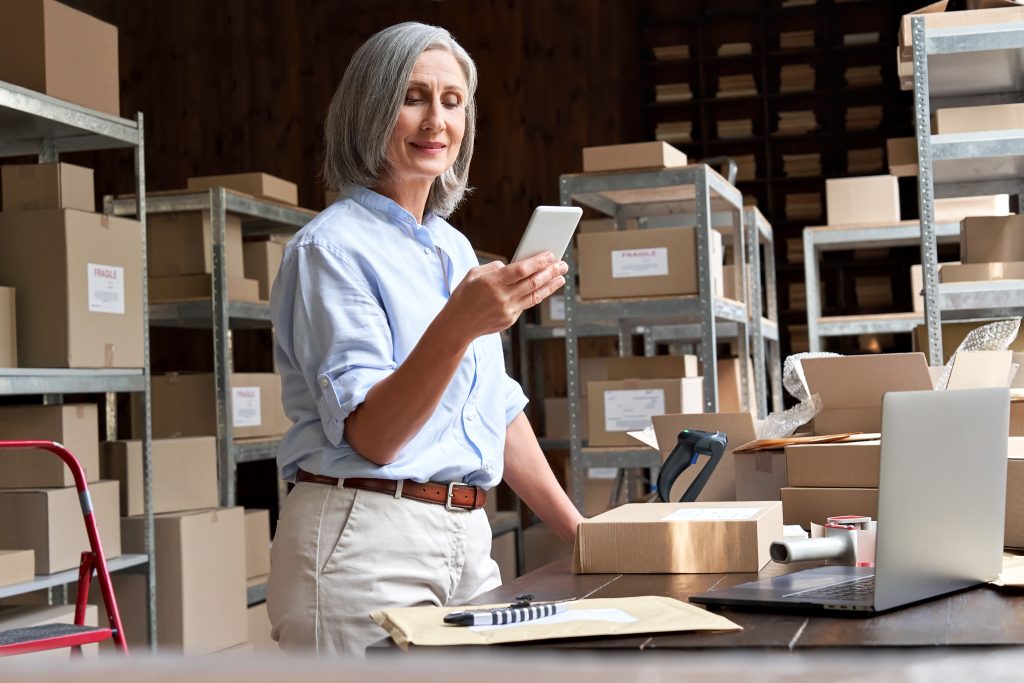 While brick-and-mortar retail spaces do not come cheap, many businesses soon find it difficult to fit their growing inventory into the existing premises. Additionally, these businesses need to periodically renew storefront displays in order to showcase new products. Instead of changing location, many retailers, such as boutique stores or wedding dressmakers, can relocate older designs into storage in order to make room for the new stock in their store.
Restaurants
Prioritizing space for the dining room is essential in the restaurant industry in order to help make the business profitable. Chairs for event use, special occasion décor, large appliances, and tables are all part of the trade, but it's challenging to effectively store them all on site at the same time. In order to provide adequate space for the customers and the staff, restaurant owners can find it useful to store items that are not in use such as dishware, kitchen supplies, and janitorial supplies. Additionally, a storage unit is a great way to store a restaurant's wine supply.
Sales representatives
Sales representatives are always carrying samples and promotional materials that can easily take over their garages or their cars. They can stay on top of their business materials by using self-storage to temporarily house sales items in between transactions. Some sales representative use large displays for events, such as tents and tables that also need to live somewhere other than their garages. While some chose to keep some of these items in their homes, having a designated storage spot for business purposes is much more practical.
Catering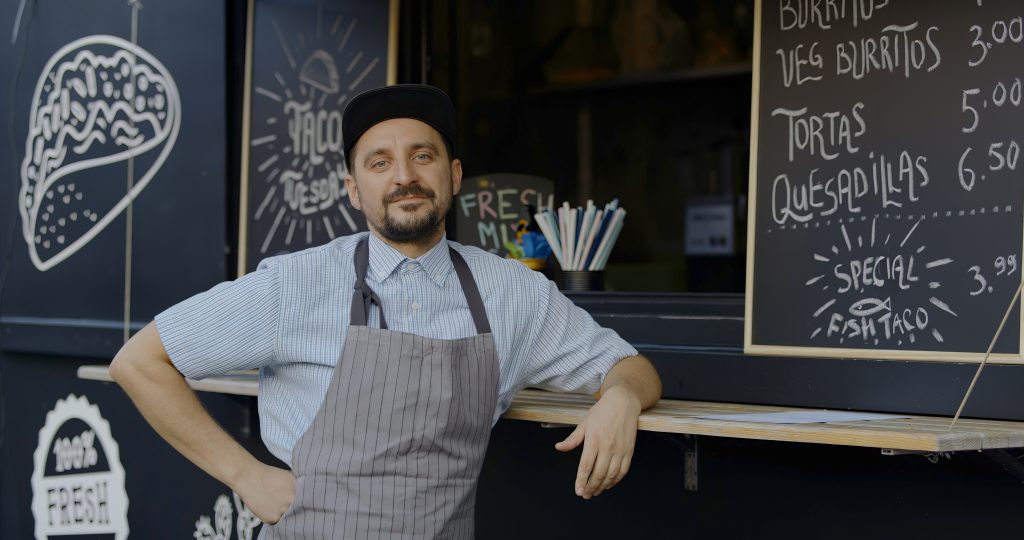 Owning a catering business involves much more than food and cooking. Caterers have to consider logistics, decorations, cooking supplies, and storage for everything. A self-storage unit can be a great solution to at least one of these challenges. A caterer can use self-storage for out-of-season decorations, well-preserved food like jars of jam, and cooking supplies they don't need for one job, but might need for another. Besides providing more space, a self-storage unit can help keep items organized and in good condition. Regardless of what kind of business you have, a self storage facility with excellent security can be safer than storing everything at your home or office. Knowing your equipment and supplies are secure can give you the peace of mind and confidence to start or grow your small business.
Independent publishing
Although publishing is becoming more and more digital with each passing day, publishers still keep a lot of physical product on-hand. Books and manuscripts quickly take up a lot of space. Rather than continuing to stack books or trying to pile them into your home's storage space, a self-storage unit is a great, economic, and convenient way to store product that you are not currently using.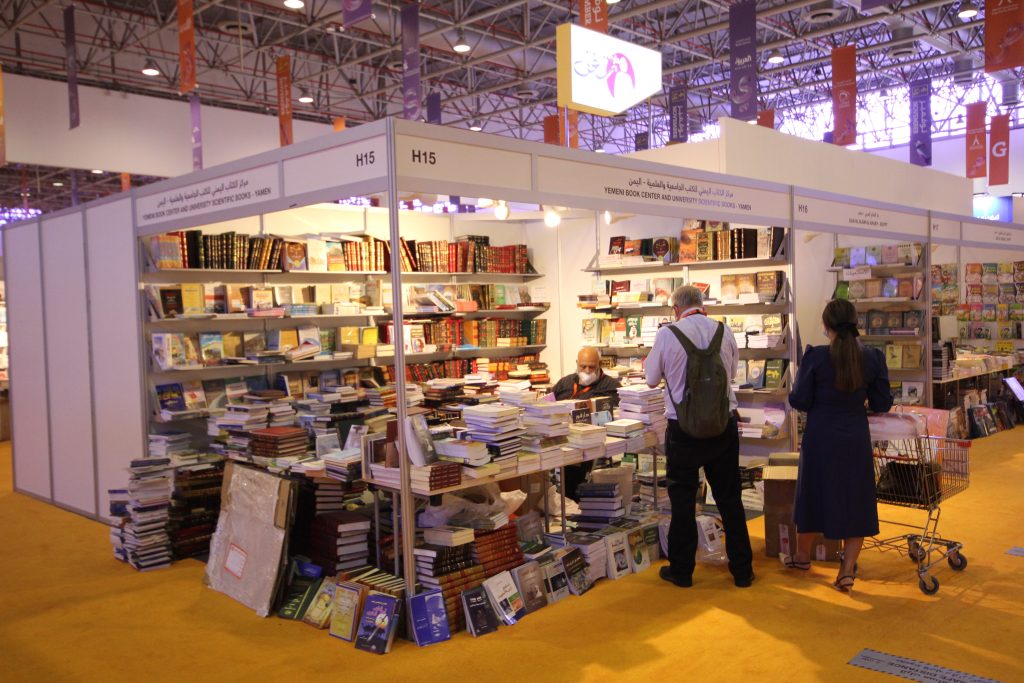 Legal and medical professionals
Unless you go fully digital, having a business entails large amounts of paperwork which tends to pile up fast. You might rely on filing cabinets at first, but with drawers stuffed with increasing amounts of paper they can multiply and gradually start to take over your valuable work space. Think about moving them into self-storage. Your stacks of financial records, invoices and tax documents can find their spot in mini storage units equipped with everything necessary to protect important documents. Many professionals, including legal and medical employees are still required to keep hard copies for legal reasons. For example, if you have your own practice and office space is limited, storing your files away creates more space for you and ensures document security.
Business storage at Storwell
Storwell Self Storage is a great option for businesses that are looking for seasonal storage, document storage, or are looking to expand to a larger space and need storage during the move. Storwell facilities provide convenient features like drive-up access that allow you to pull right up to your space for simple unloading and loading, which can save you time. Storwell also offers 24/7 gate access so that you can stop by your storage unit whenever it works with your schedule. If you're running a small business that gets a lot of deliveries, and you're concerned about those packages being left out in the open, Storwell accepts deliveries, which means you can get packages delivered right to your secure storage unit.
You want peace of mind when you're running a business. You want to know that everything is in its right place and that it's secure. Choosing a self-storage facility with the proper safety precautions is of the upmost importance when deciding where to store your important and confidential business documents. Storwell Self Storage is a great option for business storage; our facilities have state-of-the-art security features to ensure that our customers' items are properly taken care of. Some of the security features include 24-hour video camera surveillance, pass code gate access, and individually alarmed units.
Three Locations in The Greater Toronto Area
Three Locations in The Greater Toronto Area
For more details, select the location nearest to you in Toronto:
For more details, select the location nearest to you in Toronto: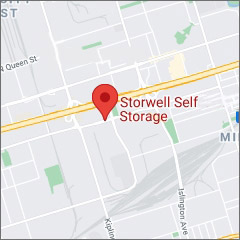 300 Evans Ave.
(416) 259-5555
Get a Quote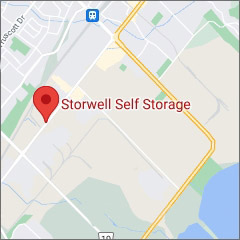 2525 Royal Windsor Dr.
(905) 823-5555
Get a Quote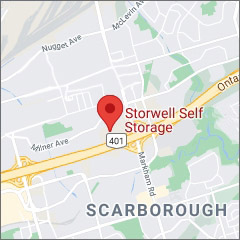 85 Executive Ct.
(416) 534-5555
Get a Quote