A place for everything, and everything in its place.
A Totally-Not-Boring Blog About Storage
Great Storage Solutions for Sports Equipment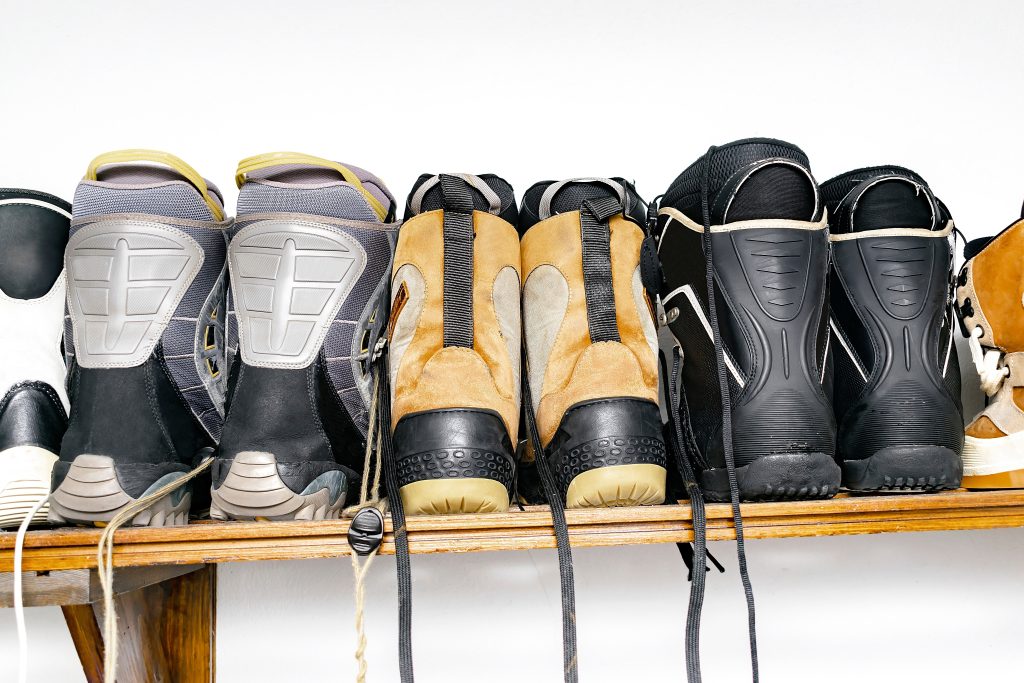 If you are a parent of a kid on a lot of sports teams, you know the struggle of trying to keep your garage free of all the clutter that sports gear can cause. You inevitably end up tripping over skates in the mud room, one hockey glove is in the garage but you're scrambling to find the second as you hurry to get your kid to practice on time. You can avoid all of this hassle by implementing some simple storage solutions that will make your garage or storage unit a well-organized sports equipment sanctuary. If you feel like you have too much sports equipment to store at home, you should consider renting out a self-storage unit in Mississauga, Scarborough, or Etobicoke at Storwell Self Storage.
Get rid of outgrown and worn-out sports gear
The first thing that your should do when organizing your sports equipment is determine which items you want to keep and which ones you want to get rid of. It is fundamental organizing principle that having less to store makes organization easier. Garages can get clogged with old worn-out gear. Kids will sometimes outgrow their sports gear in less than a year. These things aren't just needlessly occupying valuable garage space –­ they could be of great use to someone else–including the less fortunate. If the items are in good working order and aren't too worn down, you can donate them to any charity that recycles old sports gear like Value Village, The Salvation Army, or Goodwill. Another option is to sell your old gear to a used sporting goods retailer like Play It Again Sports. Alternatively, you can sell your old sports equipment on Facebook Marketplace.
Use a large laundry basket
This may seem pretty obvious, but getting a large laundry basket and throwing all the sports gear in is a simple and clean way to make sure all of the gear stays together in one compact space. If you keep your kids' sports equipment in a closet, a large laundry basket is a great way to wrangle all those balls and racquets. Laundry baskets are cheap and they can accommodate a lot of sports equipment.
Use pegboards for garage storage
Pegboards are a great way to organize your storage for anything, including sports equipment. Buy a board and dedicate it to sports equipment. Make sure to get some strong hooks for the pegboard on which everything will hang. You can even mount some baskets or brackets to hang anything from your bike to a pail of tennis balls. Add hooks for helmets, baskets for smaller balls, and a pallet bat stand for those baseball bats. You can put your balls in a pail and hang it up on your pegboard or stick the pail in a corner away from human traffic. You will always know where all your balls are and you won't have to worry about tripping over them as you come in and out of the garage.
Utilize ceiling space
If wall space is at a minimum, consider looking up to your ceilings for potential sports equipment storage space. With an overhead storage system, you don't have to sacrifice valuable wall space. While many garages come with some kind of overhead storage, you can install your own storage shelves all across the ceiling of your garage to nearly double the amount of storage room you have. These storage spaces would be perfect for seasonal storage items like sports equipment. This is also the ideal space to store kayaks, canoes, or even bicycles.
Bicycle storage solutions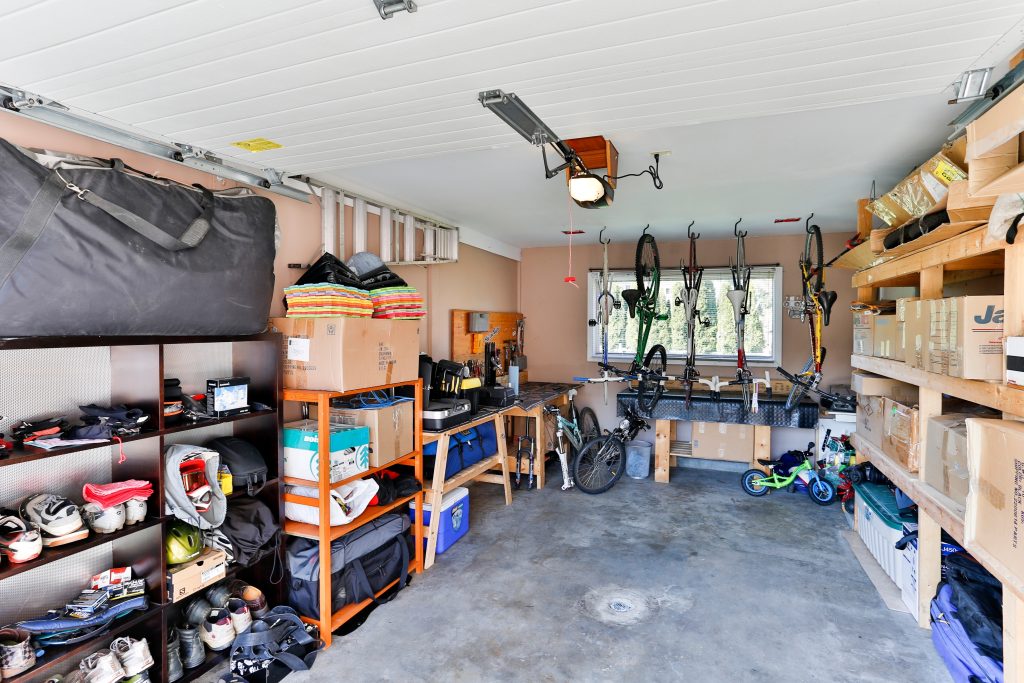 Bicycles can be tricky to store because they take up a lot of floor space, can fall over easily, and are vulnerable to damages from other vehicles entering and exiting the garage.
To help with bicycle storage, use horizontal or vertical wall storage to keep your floor clear and your bikes safer. Two horizontal bike hooks will store one bike flat against the wall. This means they'll protrude less into the garage space, but take up more wall space.
Vertical bicycle storage involves a single point of contact with the bike's front wheel hanging from a vertical bike hook. This creates a larger profile, as the bike hangs perpendicular to the wall. However, you will have more wall space at your disposal that you can use for hanging other equipment.
For large families with a lot of bikes and a bigger garage where available floor space is a non-issue, a sturdy bike rack is another bike storage option.
Use bungee cords to secure balls to the wall
Footballs, basketballs, volleyballs, beach balls are all too big to fit in a pail or laundry basket. You can maybe fit one or two in, but what to do with the rest? If you have some strong flexible rope or bungee cords lying around, you can put them to good use by making a DIY storage area for large balls. This project will be easier if your garage has exposed studs along the walls. Make two U-shaped wooden frames and attach them to the studs, one at the floor and the other 2-3 meters up. Hang the bungee cords vertically, connecting the two frames making a confined area against the wall where you can store a wide variety of balls. This will approximate the large ball containers that you see in department stores like Wal-Mart.
Make a DIY ball rack out of PVC pipe
A ball rack like the kind they use in gymnasiums is a great way to keep all of your balls organized and in one place, but buying one can be quite expensive. You can make your own by going to your local hardware store and picking up some PVC pipe and a few joiners. You might also want to get a set of wheels so that the ball rack can be moved around easily.
DIY PVC football/hockey equipment Storage
Football and hockey pads are some of the most difficult sports equipment to store efficiently because of their unique shapes. You can use PVC pipe to make a stand specially made for pads. Measure the PVC pipe and just the joiners to construct a shape that looks like a lower case T. This will allow you to hang up the pads and helmet together making a kind of a hockey scarecrow in the process.
Racquet storage
Instead of hanging your racquets on a nail (which isn't recommended because it stretches the strings), opt for a dedicated tennis racket holder for the wall. Double hooks can also be utilized for securely hanging your badminton, tennis, racquetball, and squash racquets in the garage.
Storing camping gear
Overhead storage racks are ideal for things like camping gear. Your camping equipment can even be kept in overhead racking year-round since it tends to be bulkier and some items can be a little trickier to store. Tents can be stored there separately while cookware, utensils, plates, cups, and camping tools can be kept in labeled storage bins. Because garage cabinets have tons of storage versatility, your camping gear could also be stored inside of them.
It's advisable to keep first-aid kits or survival kits stored inside your home, as some of the medical supplies inside them are sensitive to heat and cold. Sleeping bags should also be stored inside, where they'll be safe from potential mold caused by excess moisture and pests that may be in the garage. Cleaning your camping gear and storing it properly will ensure your equipment lasts much longer.
Don't forget to dry out athletic gear
One of the most important things to keep in mind when storing any kind of athletic gear is to make sure it is completely dried out before putting it back into storage. Allowing to athletic gear to dry out completely after use is essential, not only for hygiene reasons, but to prolong the life of the equipment.
Plus, no one wants their kid to be the one on the team other players avoid because their equipment smells so funky. A standalone equipment drying rack in the garage will work, but using specialized wall hanging accessories will keep your garage floor free for car parking and other uses. A mudroom is another ideal space for some of your sports equipment storage and drying-out needs. Also don't hesitate to use a fan to speed up the drying process if items are particularly damp and need to be worn again the next day.
Things to keep in mind when storing sports equipment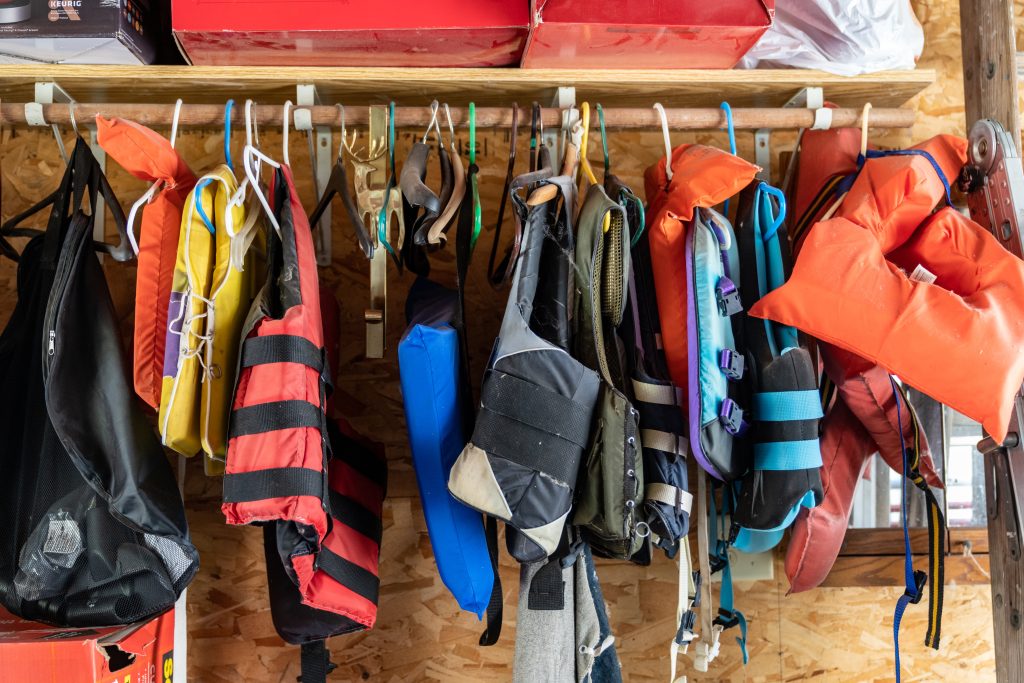 Here are a few general tips to keep in mind when storing your sports equipment.
Make sure to read the owner's manual if your sport equipment comes with one. Some equipment has specific or suggested storage requirements, which should be followed, especially if there's a warranty.
After using your bikes, hockey gear or other equipment, inspect it for rips, tears or safety concerns. If you notice something that needs fixing, make the necessary repairs quickly. This helps prevent further damage or wear and keeps you safe, and at your best, especially on game day.
Keeping your equipment clean and dry helps you keep it in excellent condition and makes it 'game-ready' for the next time you need it. Depending on the equipment, a simple wipe down or a thorough washing may be needed after use.
Plastic does not breathe, so storing something like a sports uniform in a sealed plastic Rubbermaid bin is not suggested. Instead, use a cloth bag or a large equipment bag with the zipper partially down to allow air to flow through it.
Keeping an up-to-date inventory list of all your sports gear is incredibly useful especially if you have multiple kids who each play different sports. An inventory list will help you stay on top of what equipment you have, what equipment you need, and where everything is kept.
Storing sports equipment at Storwell Self Storage
If you don't have any more space in your garage or you just want a dedicated space for your sports equipment, renting out a self-storage unit can be the perfect solution. Storwell Self Storage is a great option for storing sports equipment; our facilities have state-of-the-art security features to ensure that our customers' items are properly taken care of. Some of the security features include 24-hour video camera surveillance, pass code gate access, and individually alarmed units. Self-storage facilities like Storwell also offer 24/7 access so that you can get your gear at any time.
Three Locations in The Greater Toronto Area
Three Locations in The Greater Toronto Area
For more details, select the location nearest to you in Toronto:
For more details, select the location nearest to you in Toronto: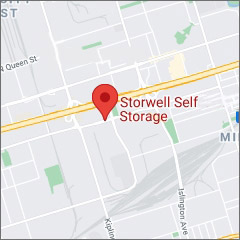 300 Evans Ave.
(416) 259-5555
Get a Quote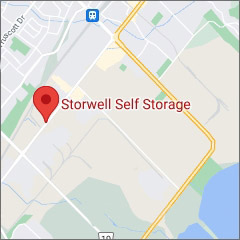 2525 Royal Windsor Dr.
(905) 823-5555
Get a Quote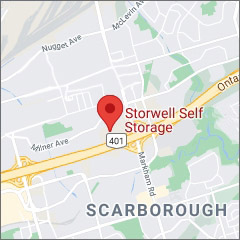 85 Executive Ct.
(416) 534-5555
Get a Quote