A place for everything, and everything in its place.
A Totally-Not-Boring Blog About Storage
How to Store Exercise Equipment in Self Storage
At the peak of the Covid 19 pandemic, when we were all cooped up inside, many of us had the same idea, that this was the ideal time to finally start working out and get in shape. With gyms closed people started buying up exercise equipment left and right leading to massive supply shortages. Many people used their quarantine period to get into the best shape of their lives (and some of us used that brand new Peloton as a clothing rack). As time goes on priorities tend to change, with the lifting of the pandemic restrictions, commercial gyms opened back up and the need for home gyms diminished. Many people were left with rooms full of workout equipment taking up valuable storage space in their homes. Self-storage is an excellent option where you can store the exercise equipment that you are not using frequently but don't want to part with just yet. If you live in the GTA and have exercise equipment taking up space in your home, consider renting a self-storage unit in Scarborough, Mississauga, or Etobicoke at a Storwell storage facility.
Clean and lubricate equipment before storing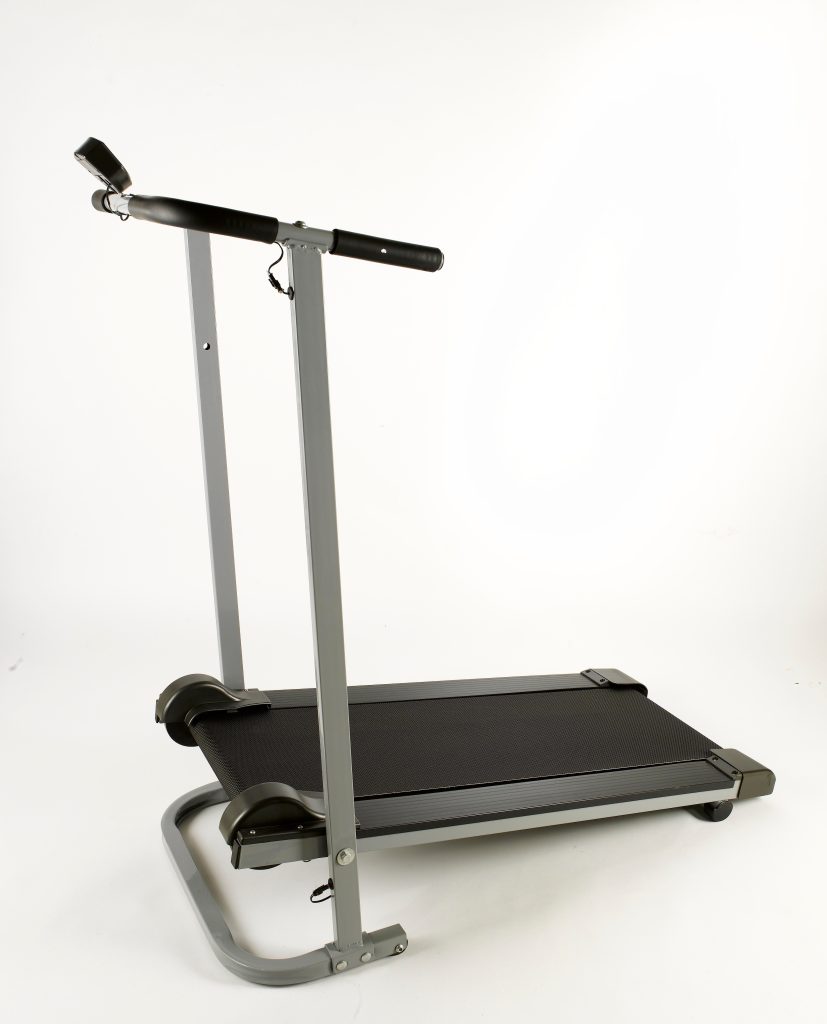 If you aren't selling your gym equipment and instead putting it in storage, odds are you actually were using it. That means, there could be a build-up of sweat, dust and debris on your equipment. Before you think about placing your expensive equipment in storage, you need to take the steps to clean things properly. When putting a treadmill in storage, wipe and disinfect all visible surfaces, while paying special attention to the handles. A treadmill cleaner is the best way to ensure the belt stays in proper working condition. Wipe it off and make sure it's dry and properly greased. It's not a bad idea to place the safety key and instruction manual in a Ziploc bag and tape it to the treadmill for storage. Similarly to the treadmill, every visible surface needs to be cleaned off and disinfected when storing exercise bikes. Dust and debris should be cleaned off and all parts should be properly lubricated. For storing free weights, you'll want to wipe them off and make sure they are thoroughly cleaned and disinfected. It also might make sense to invest in a weight storage rack if you don't already have one to keep them off the ground.
Disassemble and box it for storage
Find the manuals that came with your equipment so you have instructions for taking the bike, elliptical walker, or weight machine apart and putting it back together. The manual might even offer advice for moving and storing the equipment. If you disassemble large equipment, it will take up less space so you can rent a smaller self-storage unit. Plus, you'll be able to fit the equipment in a moving box when it's flat. The moving box will protect the equipment from dust while it's in storage and provide some protection when transporting the boxes, especially if you add padding to the ends. If you choose to move your equipment yourself, be aware that the heavier gear might be dangerous to move alone. Break down your equipment as much as possible to avoid straining your back or dropping heavy gear on your foot. Hire a professional moving company or ask friends for assistance if the gear is too heavy to move alone.
You should never your weight machines with the weights attached. Don't move the weight on guide rods either, you could bend the guide rods and hurt yourself. Remove your weights, label them with the name of the machine they belong to, and wrap with bubble wrap or packing paper. You can also move and store larger weights in sturdy boxes, but divide the load so boxes aren't too heavy.
Take pictures of your equipment and keep an inventory
Take pictures of your gear before you break down any complicated equipment. When you need to reassemble your gear, you'll know how it's supposed to look. If you have them, use your equipment manuals to take machines apart correctly. Even if you don't completely break down your gear, remove any parts that protrude from your machines to avoid hitting walls and doors on your way through your home. Place each machine's bolts, screws, cords, and other parts in a separate clear bag. Alternatively, you can place bolts back in their proper holes and replace their nuts after you break down equipment. Then, the correct fasteners are already in the right spots when you're ready to rebuild your gym. Keep a detailed inventory of your equipment so that you know exactly how much stuff you have and to ensure nothing gets lost or forgotten.
Keep equipment off the floor
You might want a weight rack for storing weights and dumbbells, but if not, you should find a way to store the equipment off the ground. You might do this by using tote bins rather than boxes since boxes can't hold much weight. The plastic bottoms of the bins act as a barrier against the concrete floor of the storage unit, but you might also consider stacking bins on shelves. Another option is to store exercise equipment on wooden pallets.
Storing weights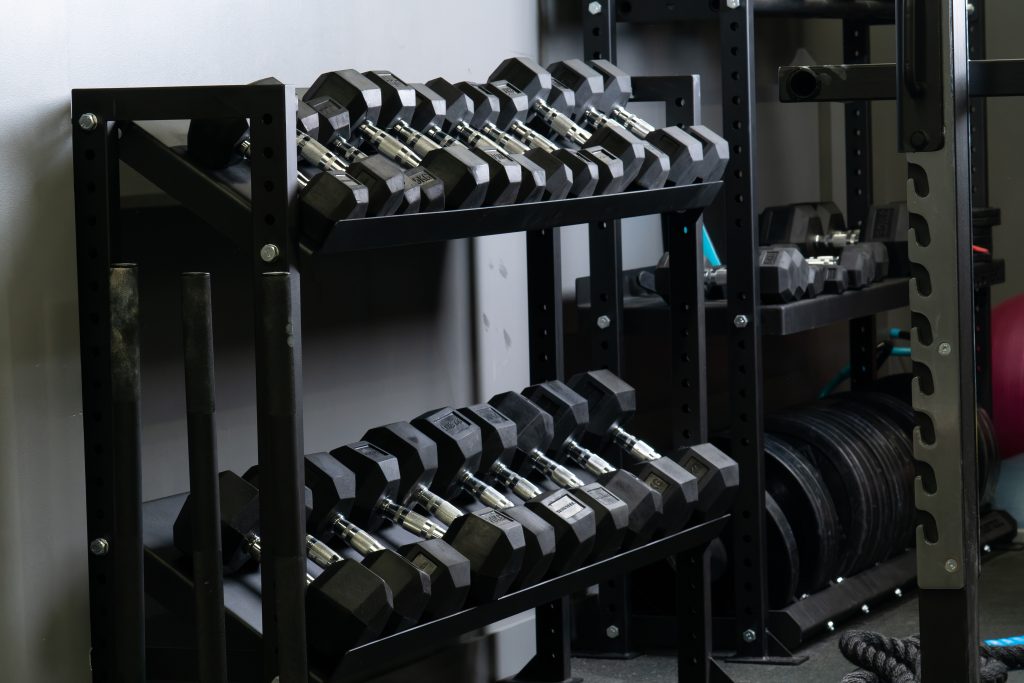 The main thing you want to consider when storing weights is the material they're made out of. Weights made of steel, iron or chrome can rust when not properly cared for, but all weights (even rubber ones) need to be cleaned. Simply mix warm water with a little bit of dish soap and wipe the weights clean. Towel dry or air dry afterwards. You can also apply WD-40 to chrome weights if you'd like. The best way to store weights in your storage unit is on a weight rack. Unlike traditional shelving, these are designed to hold hundreds of pounds, so you don't have to worry about them collapsing. If you choose to store weights in boxes, be sure to label and avoid storing too many weights in one box. Putting too many weights in one box will not only compromise the integrity of the container but will also make the boxes too heavy for you to move when it comes time to take them out of storage.
Storing a treadmill
Nothing takes up space in your home quite like a treadmill. When preparing a treadmill for storage, unplug the treadmill and lubricate the underside of the belt, the part that actually rubs against the running deck. Use a spray-on treadmill specific lubricant and avoid spraying it on the part of the treadmill where your feet go. Check to make sure the treadmill is running properly before storing it. If it makes a screeching sound or other strange noise, there may be an issue with your belt or motor. Clean the motor of your treadmill according to the directions in your owner's manual. This area can collect dust and debris. Your owner's manual should also tell you whether or not your treadmill can be folded. If so, follow these instructions to fold your treadmill. This will save you a lot of space in your storage unit.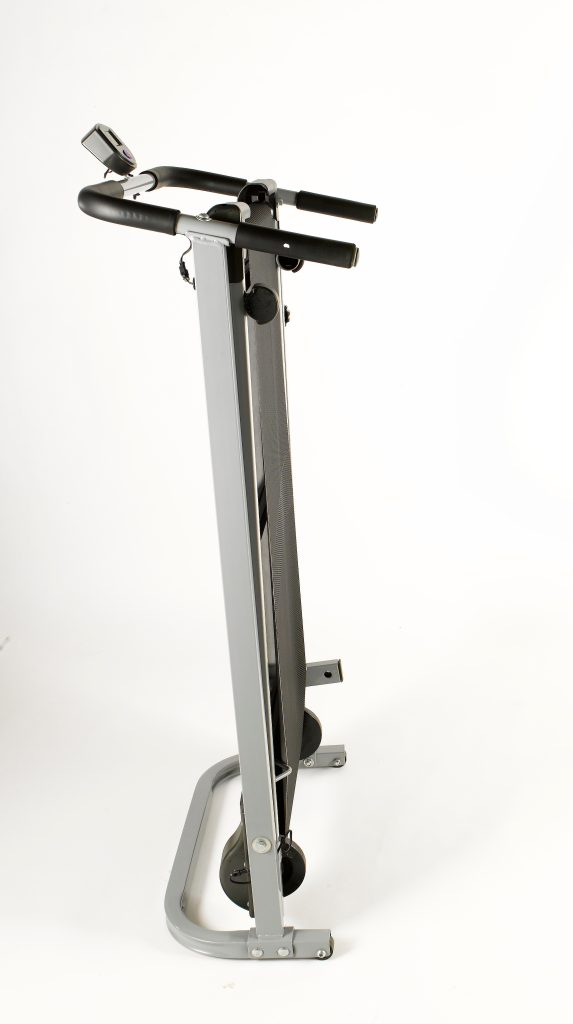 Store electronic exercise equipment correctly
Many exercise equipment manufacturers have integrated Smartphone technology and other digital enhancements to their products. Smart treadmills like the Peloton have taken workouts to a whole new level by making exercise an interactive experience. Electronic equipment can be powered by AC adaptors but also have an internal battery. To make sure that this item doesn't slowly drain while being connected to a circuit, remove or disconnect them during storage. Cover this equipment to guard it against dust, which can seriously damage electronics. A computer's data can get corrupted if a user yanks out the power cord without shutting it down the right way. Since smart equipment like the Nordic Track and Peloton function like computers, they need to have their software properly shut down before you unplug them. Also, be sure to install the latest updates before you take them to storage. This will reduce the number of updates you need to make when you reboot your smart equipment after storage. Since these companies offer new programs and perks all the time, chances are high that you'll still need to update the system, but you won't spend as much time waiting for everything to be installed.
Storing exercise equipment at Storwell Self Storage
A self-storage unit is a good place to keep exercise equipment when you're temporarily living in a smaller apartment or if you need more space in your current home. Even a small unit can hold a lot of things if you pack it correctly. When you clean, dry, and prep the equipment carefully; you can have peace of mind the equipment will come out in good shape and ready to use. Storwell Self Storage is a great option for exercise storage; our facilities have state-of-the-art security features to ensure that our customers' items are properly taken care of. Some of the security features include 24-hour video camera surveillance, pass code gate access, and individually alarmed units.
Three Locations in The Greater Toronto Area
Three Locations in The Greater Toronto Area
For more details, select the location nearest to you in Toronto:
For more details, select the location nearest to you in Toronto: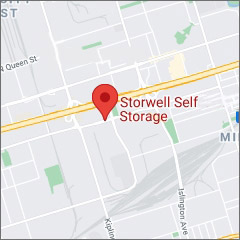 300 Evans Ave.
(416) 259-5555
Get a Quote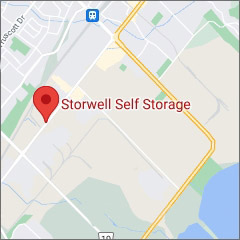 2525 Royal Windsor Dr.
(905) 823-5555
Get a Quote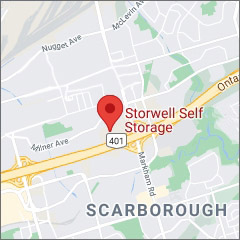 85 Executive Ct.
(416) 534-5555
Get a Quote