A place for everything, and everything in its place.
A Totally-Not-Boring Blog About Storage
Are you planning on moving to Mississauga? 12 things you need to know about one of the most underrated cities in Canada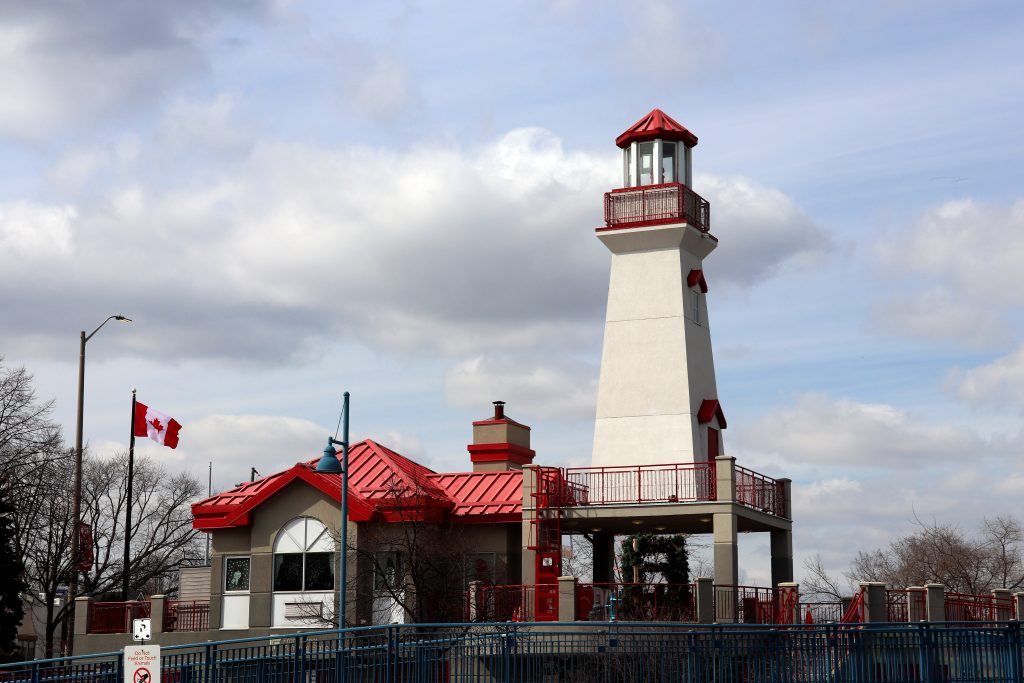 In 1937, the government of Canada agreed to support the construction of two airports in the Greater Toronto Area. The first site selected was on the Toronto Islands, which became present-day Billy Bishop Toronto City Airport. The second site chosen was on 1,480 acres of land near the small town of Malton, some 20 km northwest of Downtown Toronto. The Malton airport was meant to be an alternate for the downtown airport, but it would eventually surpass it and become the busiest airport in Canada. The first scheduled passenger flight out of the Malton Airport (now known as the Pearson International Airport) took place on August 29, 1939. Since that day, the city just west of the airport, Mississauga, would see a meteoric rise. The airport would be a major selling point for people moving to Mississauga.
Mississauga started off as an amalgamation of little villages, but now it has evolved into a full-fledged metropolitan centre with a diverse and multicultural population, and an identity all its own removed from its sister city to the east. While Mississauga's population has skyrocketed to over 700,000 (larger than several major cities including Detroit, Washington DC, and Seattle) it has still managed to maintain an intimate small-town feel. This is in large part to its incredibly diverse communities that make the city what it is.
Due to the climbing housing prices in Toronto over the past two decades, many people have looked to other more affordable places in the GTA to settle down and Mississauga is a natural choice. With an amazing infrastructure and an abundance of lakefront properties, Mississauga has become one of the fastest growing cities in the country. In terms of population growth, the city is currently growing at a rate of 6,300 people per year and is expected to reach 878,000 people by 2041. As the city continues to expand, the demand for storage units in Mississauga is growing rapidly. Storwell Self Storage is a premium self-storage facility with the latest security features, and has been serving the residents in Mississauga for over two decades.
1. Mississauga has climbed out of Toronto's shadow and is now a major city in its own right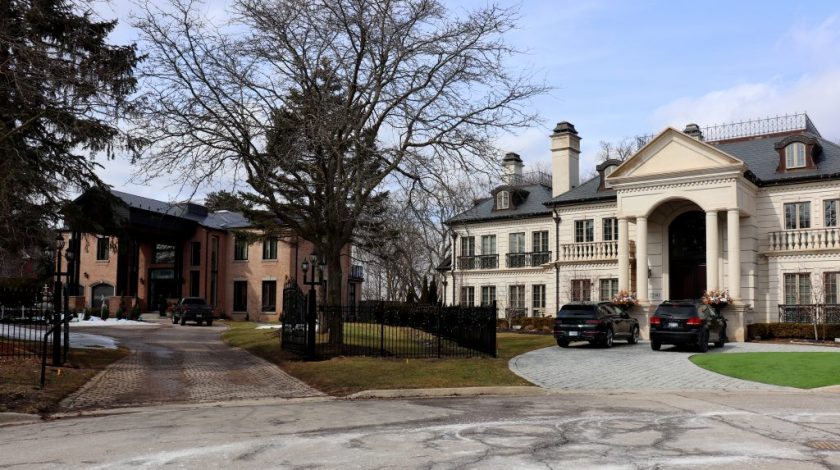 For many years, Mississauga was considered Toronto's little sister, but no more. After a decades- long improvement program, Mississauga has become one of the most popular cities in the country. Twenty years ago, Mississauga was known primarily as a commuter town for Toronto. People would move out of the city to enjoy the remote suburban seclusion, taking the train into the city only for work. While commuters still make a large portion of Mississauga's population, the city has managed to grow tremendously and develop its own character.
This is in no small part due to Mississauga's greatest support and its longest serving mayor, Hazel McCallion, having served for 36 years at the time of her retirement in 2014. McCallion was instrumental in transitioning Mississauga from a series of hamlets to a fully fledged city. She battled for affordable housing developments, a revitalization of the downtown core, and extending the city limits. Her devoted service and tenacious attitude lead to her famous nickname, "Hurricane Hazel".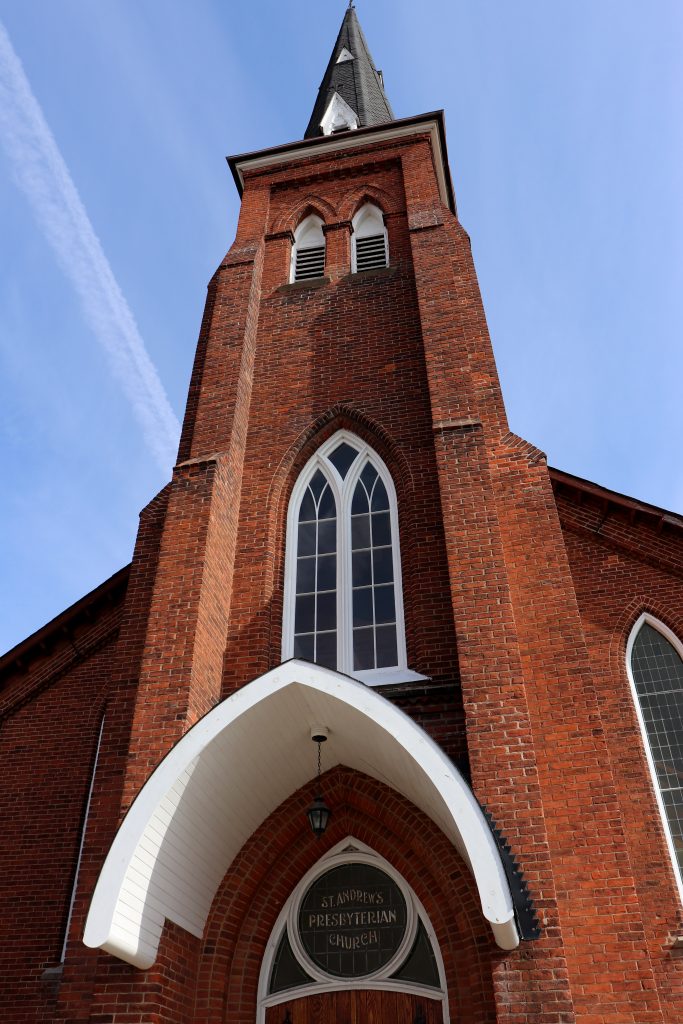 Mississauga's wonderful lakeside neighbourhoods: Mississauga is a very large city with many different and distinct neighbourhoods each have their own unique quirks and characteristics. Because Mississauga is so expansive, different regions have different geographical touchstones. The most sought after properties in Mississauga are located along the waterfront on Lake Ontario.
Top Waterfront Neighbourhoods: In stark contrast to Toronto's lakefront, which is littered with high-rise condos and industrial buildings, Mississauga's lakefront is made up primarily of residential areas with spacious houses and an ample amount of green space along the water.
Lakeview- Located in the southeast corner of Mississauga, Lakeview is in a prime spot, with access to waterfront properties as well as easy access to the Toronto city centre. For many years, the neighbourhood was dominated by a power generating plant along the waterfront. But after the plant closed down in 2006, there has been a push from local government to revitalize the area in order to fulfil its full potential.
The average cost of a two-bedroom detached house in Lakeview is $1.2 million
Mineola- Mineola is the most exclusive Mississauga neighbourhood. This forested enclave features large beautiful houses on premium lots. The streets are winding and lined with towering pine and oak trees. Nature is all around with conservation areas and Lake Ontario to the south.
The average cost of a two-bedroom detached house in Mineola is $1.7 million
Port Credit – A true waterfront community, Port Credit is one of the most popular neighbourhoods in Mississauga. Port Credit has been undergoing a revitalization of its waterfront for some time now and this has attracted a large amount of real estate development. There is no shortage of people who want to live in this safe and vibrant waterfront community.
Port Credit has an abundance of low rise apartment buildings and condos. Living in an apartment has a lot of advantages but one major drawback is a lack of space. Renting out a self-storage unit can help you free up some valuable storage space in your apartment. But make sure to select the right self-storage unit size for your particular needs.
The average rent of a one-bedroom apartment $1805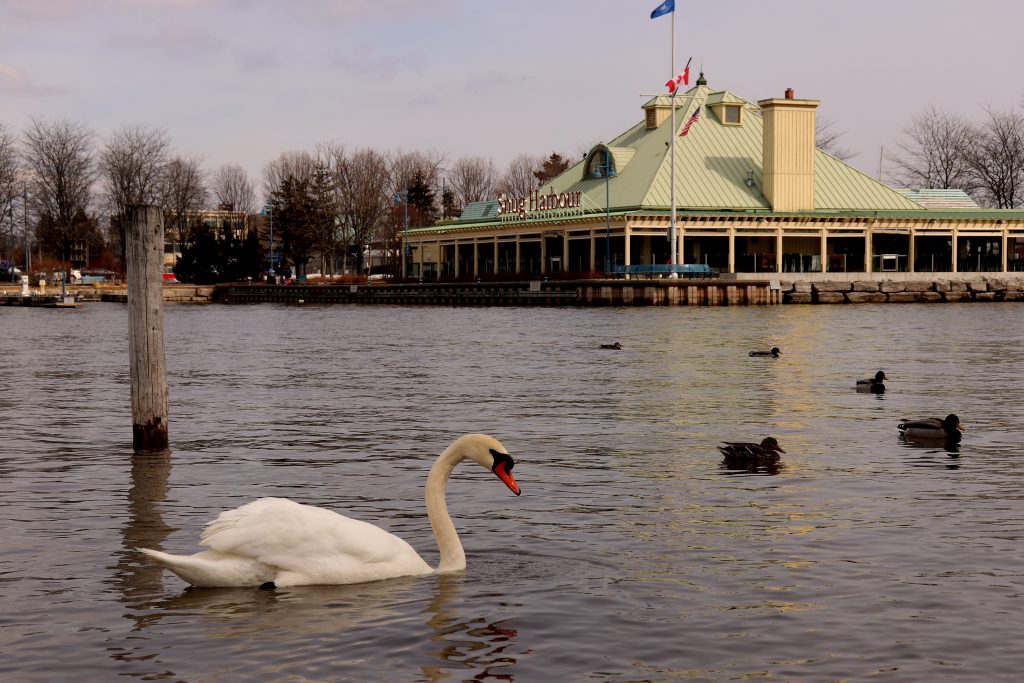 Lorne Park – Lorne Park is a popular family oriented neighbourhood located in the southeast section of Mississauga bordered by the QEW highway to the north and Lake Ontario to the south. Lorne Park is a slightly less developed area and is removed from the city centre giving the neighbourhood a quieter, more relaxed vibe.
The average cost of a two-bedroom detached house $2.5 million
Low profile neighbourhoods/up and coming neighbourhoods: Mississauga's waterfront properties are a major selling point for the city, however; there are plenty of other neighbourhoods north of the water that are quickly developing into fabulous places to live. Here are a few up and coming neighbourhoods to keep your eye on.
City Centre (Square One)- It's unusual to call a city's downtown core an up and coming neighbourhood, but the City Centre neighbourhood in Mississauga was not a very desirable landing spot until there was a massive boom in condo develops centred around the Square One shopping centre. Now City Centre is considered City Centre is the signature neighbourhood in Mississauga. The growing skyline is dotted with high-rise condos punctuated by the iconic Absolute World towers condominiums – sometimes referred to as the Marilyn Monroe condos for their distinctive curvy shape.
The average rent of a one-bedroom apartment $1880
Streetsville- The polar opposite of City Centre, Streetsville has been dubbed "the village in the city". Streetsville is a picture postcard community that has maintained its rural charm despite the urban encroachment on its doorstep. For people looking for a unique area with tons of character and charm, Streetsville is the place for you.
The average cost of a two-bedroom detached house $1.2 million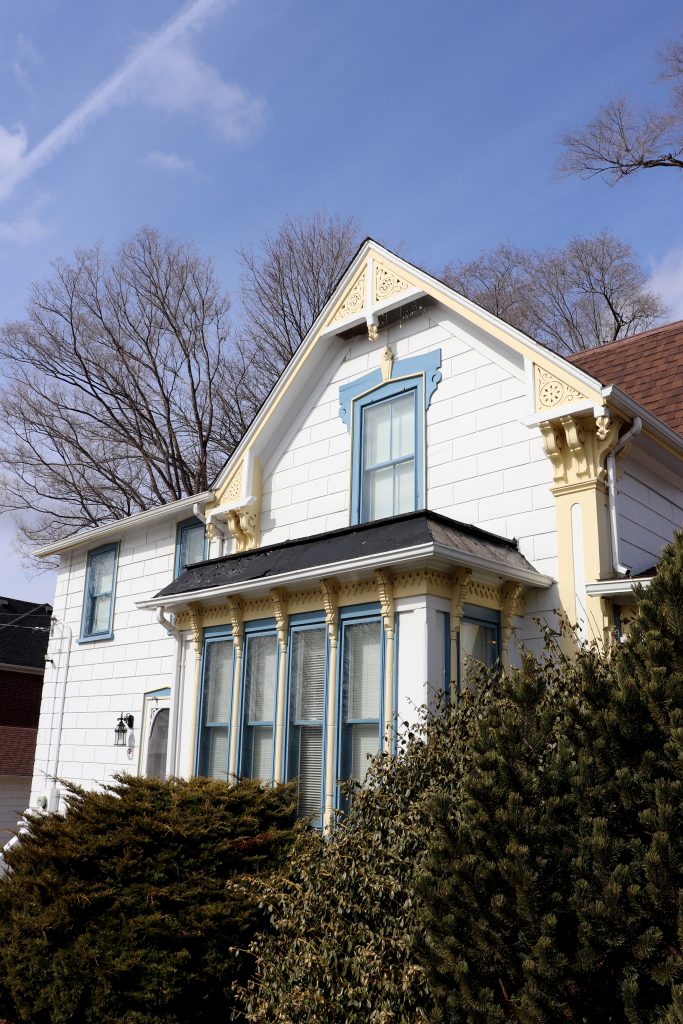 Cooksville- An urban community with apartment buildings, townhomes and shopping plazas. Cooksville is a vibrant and multicultural neighbourhood with a diverse community and a strong character ranging from residential houses to industrial and commercial buildings, and suburban style shopping plazas.
The average cost of a two-bedroom detached house $943k
Suburban Neighbourhoods: In recent years, Mississauga has become recognized as an exciting and vibrant modern city, but there are still plenty of neighborhoods that provide the quiet suburban environment that so many families value.
Erindale- Erindale Village is a picturesque neighbourhood with lots of natural landmarks, including the Credit River that winds its way through this neighbourhood.
The average cost of a two-bedroom detached house $1.2 million
Sherwood Forest- Nestled right next to the The Mississauga Golf and Country Club, Sherwood Forest is an upscale neighbourhood with large lavish mansions that are some of the most valuable homes in all of Mississauga.
There is currently a six-bedroom estate on the market for $5.5 million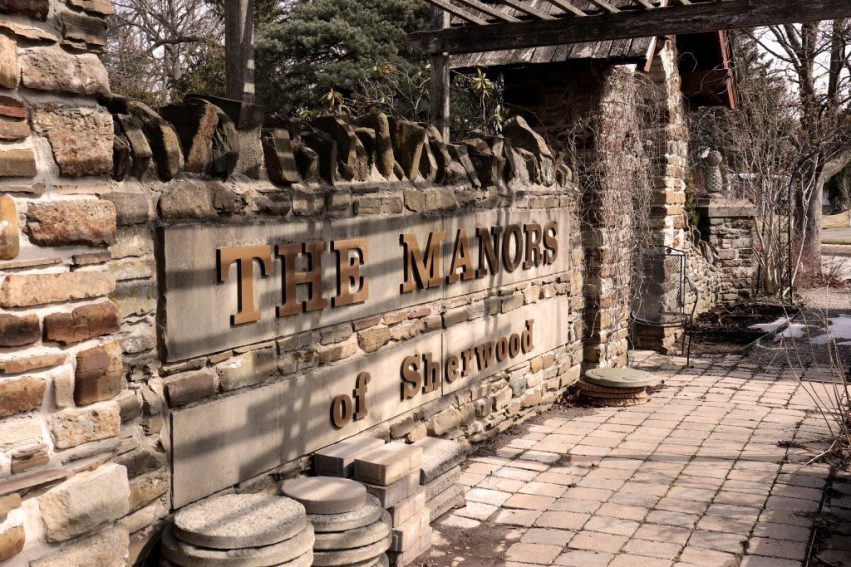 Clarkson – Clarkson Village is located in the southwestern section of Mississauga. This is where the Rattray Marsh is situated. Commuters enjoy convenient access to public transit including the Clarkson Go Station and MiWay bus service on Lakeshore Road West. These transportation options have made Clarkson a favourite spot for commuters working in Toronto to the east and Hamilton to the west.
The average cost of a two-bedroom detached house $1.1 million
Meadowvale- Situated in the northwest part of Mississauga, Meadowvale is a relatively new neighbourhood, which includes large tracts of subdivision housing, making it one of Mississauga's most densely populated neighbourhoods. It must be the townhome capital of Mississauga as small townhomes are evident wherever you look in this neighbourhood.
The average cost of a two-bedroom detached house $1.0 million
Moving into a new home can be challenging, self-storage can be a useful tool to make your move more manageable and to alleviate some pressure on move-in day. Many people decide to hold on to their self-storage unit even after their move is done to help with organize their new homes and to reduce clutter.
Storwell Self Storage has storage locations across the GTA in Scarborough, Etobicoke, and one location in the heart of Mississauga near Winston Churchill Boulevard and Royal Windsor Drive. If you are moving to Mississauga and need storage, call a Storwell Self Storage representative or visit a facility in person to demo a unit.
2. Mississauga has been the fastest growing city in the GTA for the last decade
Mississauga's unprecedented growth in the last two decades has a lot to do with the influx of new immigrants who have chosen Mississauga as their home. One of Mississauga's trademarks is its incredible amount of diversity and multiculturalism. According to the 2016 census, 53.4% of the city's residents identified themselves as an immigrant. This large immigrant community provides Mississauga with its unique feel, incorporating elements from many different cultures and peoples.
The city's population growth has lead to a greater demand for housing and thus higher housing prices. The average price of homes sold in October 2021 was $997,187, increasing by 13.5% from October 2020. Even with this increase in housing cost, Mississauga housing remains significantly cheaper than Toronto. As more and more people struggle to find an affordable home in Toronto, Mississauga is becoming an increasingly enticing destination.
3. The cost of living in Mississauga- an exciting yet affordable alternative to Toronto
Mississauga has always been a more affordable option to Toronto and that continues to be the case. Mississauga is 3.35% less expensive than Toronto and the rent is, on average, 5.22% lower than in Toronto. For further context, a single person living in Mississauga has an estimated monthly cost of around $938, excluding rent.
In the past, people would move to Mississauga because it was more affordable while they commuted back and forth to Toronto for work and social events, but now things are slightly different. While many people still commute to work, the number of jobs in Mississauga has also grown tremendously in the last two decades, and more and more people are working in the city. And with the development of the downtown core, there is less of a need to travel to Toronto for entertainment or socializing.
4. Mississauga's strong economy draws people to the city- the top industries in the city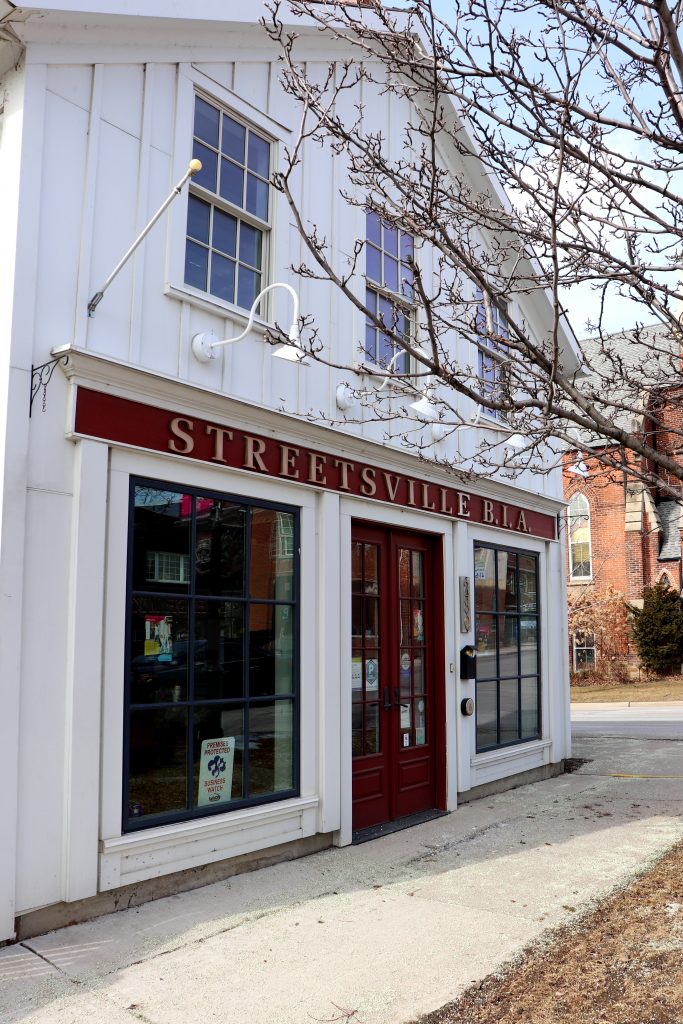 Mississauga's diverse and rapidly expanding population has lead to an economic boom for the city. It has become one of the most popular destinations in the GTA for industries looking to establish a base of operations. Over 60 of the Fortune 500 companies base their global or Canadian head offices in Mississauga. Some notable companies with headquarters in Mississauga include Boston Scientific, Microsoft, PepsiCo, Nissan, WalMart, and General Mills.
Top 5 Industries in the city
Aerospace and transportation- Mississauga's aerospace manufacturing sub-sector is the largest across all major Canadian centres by total employment and number of businesses. The aerospace industry is thriving in Mississauga due to the city's connection to the Pearson International Airport.
Finance and Banking- Mississauga has a recognized base of businesses in the financial services industry. These businesses benefit from being centrally located within the fastest growing technology talent hub in North America.
Food Services- Mississauga's food and beverage sector is growing at a significantly faster rate than the rest of the surrounding Greater Toronto Area. The food and beverage sector in the city of Mississauga generates $9.3 billion in economic impact.
Pharmaceuticals- Mississauga is home to several multi-million dollar pharmaceutical organizations. AstraZeneca Canada have their head offices located in Mississauga.
Tech- Mississauga's diversified economy, connections to Pearson International Airport, and a highly talented, diverse talent pool make it a highly attractive destination for tech investment. The tech industry in Mississauga is thriving, especially in the areas of data management services, hardware manufacturing, research and consulting services, ICT services, software development, telecommunications and wholesale and distribution.
The city's tremendous economic success can also be attributed to local business run by the incredibly industrious population of Mississauga. Mississauga is home to more than 95,000 small businesses representing 99% of the business community and more than half of all employment.
5. What to expect from Mississauga's weather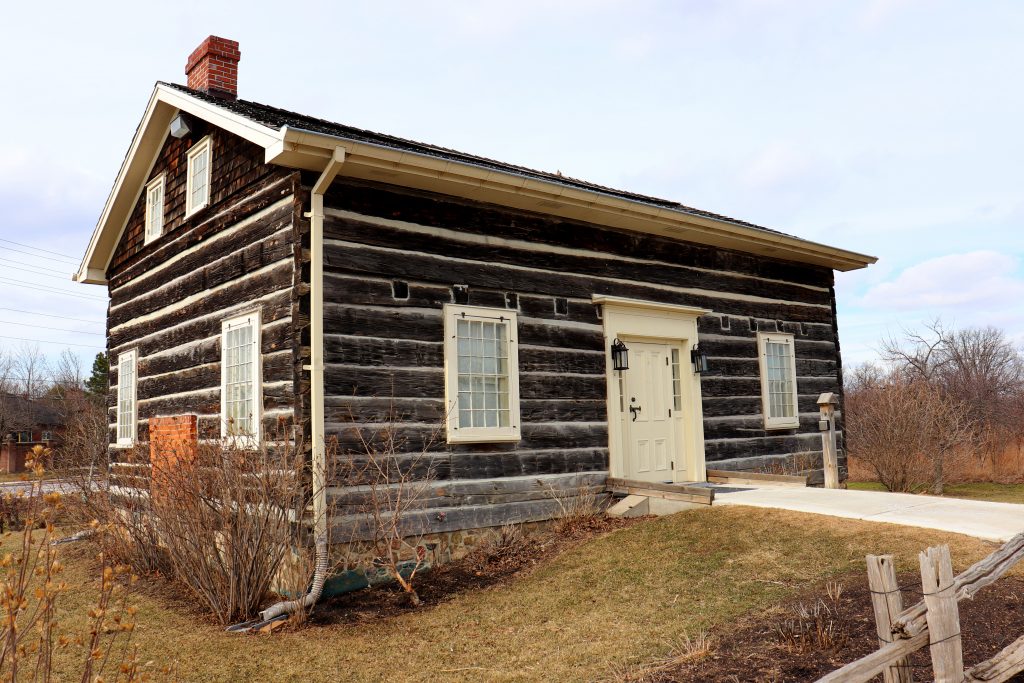 Living in Mississauga, you'll get to enjoy all four seasons. Typically, the hottest month in Mississauga is July, with the average temperature sitting at 27°C. The coldest months of the year are January and February when temperatures often reach below zero. While the proximity to Lake Ontario does have a moderating effect on Mississauga's climate, the winters can be challenging, especially if you are emigrating from a country with a warm or tropical climate. It is not uncommon for the winter temperatures to drop to -10°C or lower when factoring in the wind-chill.
6. Planes, trains, and automobiles- getting around Mississauga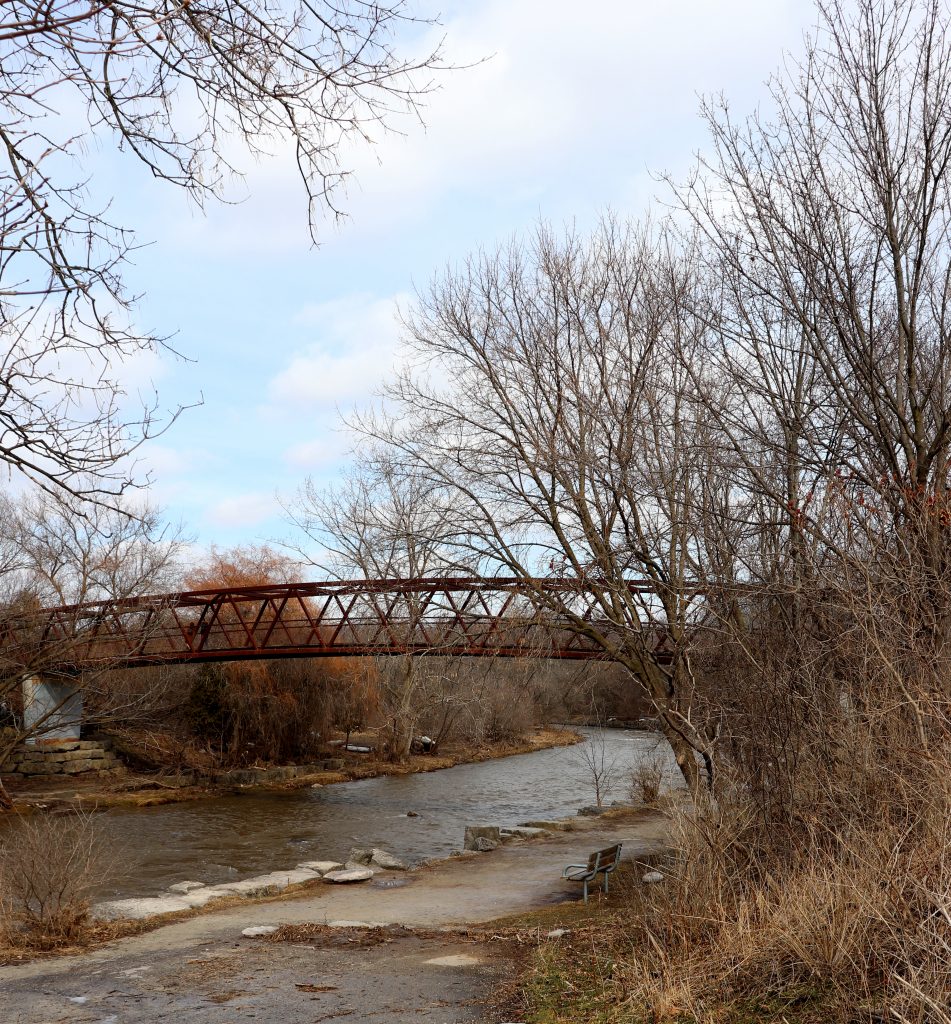 Mississauga's infrastructure is set up with motorists in mind. Highway 401 passes through the city's north end. Highway 403, the main freeway in the city, runs through the City Centre and Erin Mills areas. The Queen Elizabeth Way, the city's first freeway, runs through the southern half of the city. These three freeways each run east–west. North of the 401, the collector lanes of the 403 become Highway 410, which goes to Brampton. Part of Highway 409 is within the city of Mississauga, and it provides access to Pearson Airport. Two other freeways run along or close to Mississauga's municipal borders. Highway 407 runs metres from the northern city limits in a power transmission corridor and forms the city's boundary with Milton between highways 401 and 403. Highway 427 forms the Toronto-Mississauga boundary in the northeast.
Mississauga also has a strong public transit system. Mississauga's transit system is known as MiWay. Using its interconnected network of buses, it's easy to get where you need to go within Mississauga and the surrounding area. If you work outside of the city, you can easily take a MiWay bus to a GO Transit bus or train that can put you at Toronto's Union Station in less than 30 minutes.
Mississauga's most notable transportation feature is Lester B. Pearson International Airport (YYZ) branded as Toronto Pearson International Airport. It is the main international airport serving Toronto, its metropolitan area, and its surrounding region known as the Golden Horseshoe. It is the largest and busiest airport in Canada, the second-busiest international air passenger gateway in the Americas, and the 30th-busiest airport in the world by passenger traffic, handling 50.5 million passengers in 2019.
The Pearson International Airport has done wonders for the City of Mississauga, making it a popular destination for corporations and boosting the economy, but the airport has its drawbacks as well. One major concern for many people looking to move to Mississauga is the amount of air traffic generated by the airport. There are certain neighbourhoods that are located nearby that will see and hear planes taking off and landing constantly. This is one of the negatives of living in Mississauga and some that you should keep in mind when deciding whether or not you want to move there.
7. Mississauga's Burgeoning Food Scene
Mississauga has an abundance of wonderful restaurants, pubs, and lounges that form a strong food scene in the city. Mississauga has an extremely diverse community made up of people from all over the world. This diversity is reflected in the city's eclectic dining options.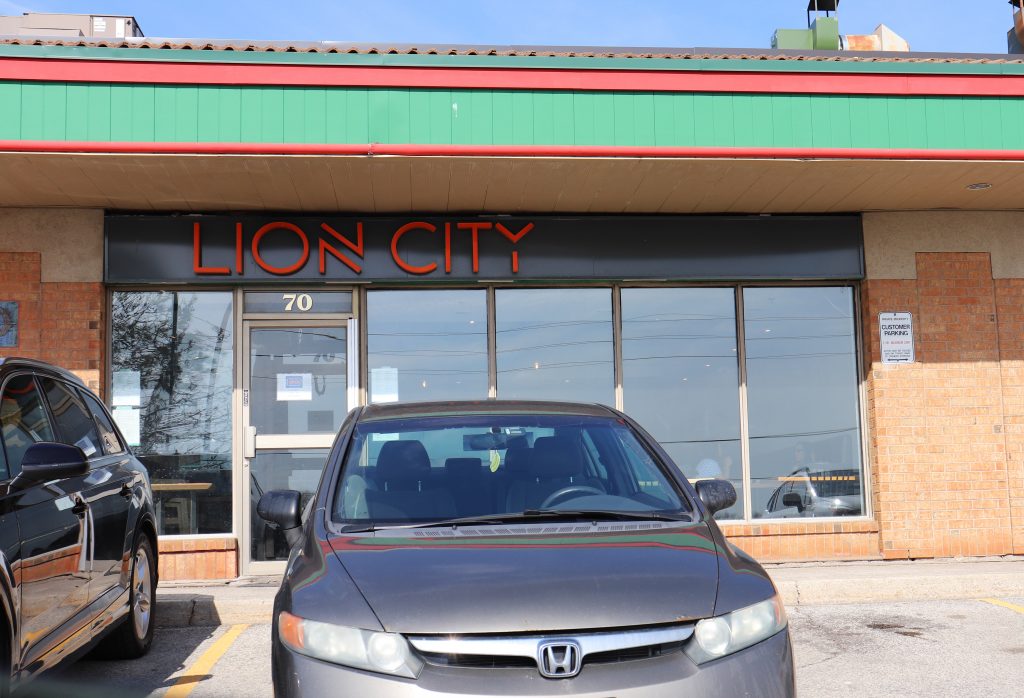 Best Places to eat in Mississauga
Apricot Tree Café: located right next to the University of Mississauga Campus, this is a colourful European eatery and patisserie offering schnitzel, crêpes, strudels, and homemade ice cream is a favourite among students.
Capra's Kitchen: Capra's is a staple of the Clarkson neighbourhood serving up antipasto, pasta, and pizza, along with meat, fish, and vegetarian/vegan options. The owners pride themselves on using locally sourced ingredients whenever possible to ensure their food is of the highest quality.
The Hungry Dragon: This fantasy themed pizza place is a unique restaurant located in the west end of Mississauga. The Hungry Dragon is offering up deep-dish pizzas with a wide variety of toppings and sauces, some of which you most definitely have never heard of let alone thought of putting on a pizza.
Lion City: a Singaporean restaurant in Mississauga that celebrates the multicultural cuisine of Singapore and Southeast Asian street food. This cozy spot is serving curries from Little India, Gado Gado from Arab Street, Katong Laksa and the ever popular Hainanese Chicken Rice.
Rick's Good Eats: The ever busy Rick's Good Eats Diner offers up fusion dishes blending Indian and Canadian flavours that can lead to some bizarre, yet delicious combinations like butter chicken mac 'n' cheese.
Leela's Roti: A simple eatery that pays tribute to Mississauga's Caribbean community by serving traditional serving Trinidadian specialties, including roti with goat curry.
Goodfella's Wood Oven Pizza: If you are looking for the best Neapolitan-style wood oven pizza in the GTA, look no further than Goodfellas. While their pizzas will always be their calling card Goodfellas has an extensive menu of Italian favourites including calamari, chicken parmesan, and cannoli.
Alioli Ristorante: Located right across the street from Sheridan College, Alioli's is an old school Italian restaurant serving classic dishes on white table linens in a casual atmosphere.
Carlo's Bakery in Port Credit: Located right by the water in Port Credit, "Cake Boss" Buddy Valastro's bakery is known for a variety of cookies, cannoli, and elaborate cakes.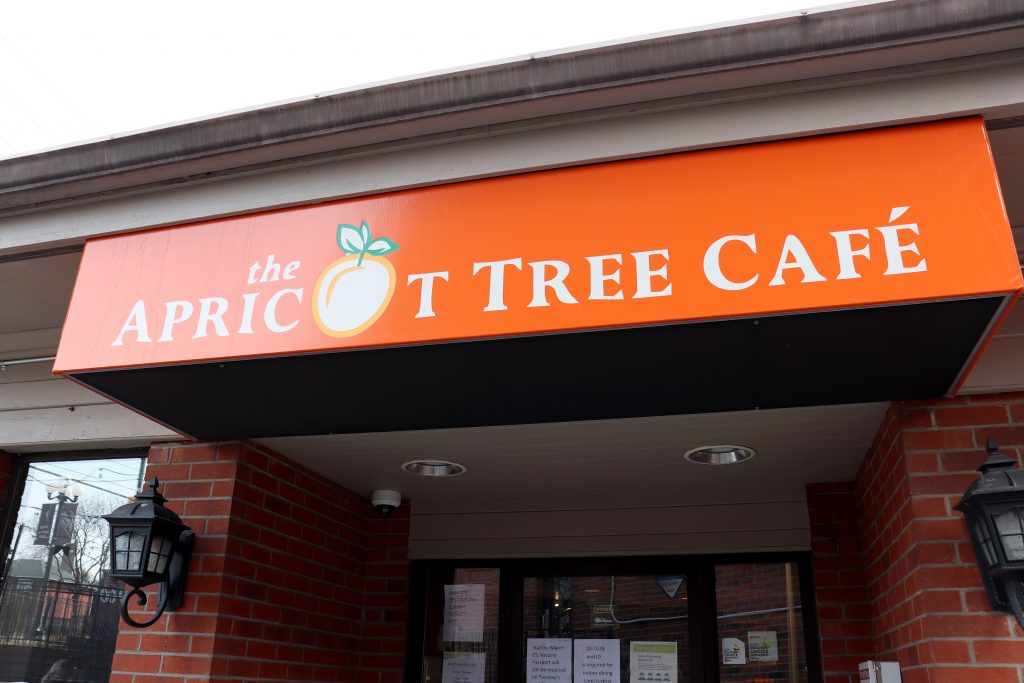 Food Fun Fact: The founder of the popular fast-food franchise, Colonel Sanders (KFC), lived in Mississauga from 1965 to 1980. He would often visit the KFC at the bottom of Tomken.
Mississauga nightlife
Mississauga has a variety of great bars and clubs that are perfect destinations for a night out. From energized nightclubs to quaint and relaxed old-school pubs, Mississauga's nightlife has something for everyone.
Door FiftyFive: Located in the centre of Port Credit right by the waterfront, this old-school bar with reclaimed wood and old whiskey barrels is serving cocktails and Southern comfort fare. With wonderful views of the lake nearby and a chill atmosphere, Door FiftyFive is a must-visit location if you live in Mississauga.
club108: A massive 25,000 square foot, high energy environment, club108 awes with its modern design and state-of-the-art sound and lighting systems. The nightclub and entertainment facility is focused on superior customer experience and professional service while never sacrificing on an amazing party atmosphere.
The Wilcox: The Wilcox Gastropub offers a comfortable pub atmosphere that serves exciting, seasonal food with sophistication. Classic Canadian fare with a modern, seasonal approach is paired with craft beer, wine, and DJ shows.
&Company Resto Bar: An Industrial-chic space, that serves up classic fare with a twist by day and transforms into a stylish nightclub in the evenings.
8. Fun Things to do in Mississauga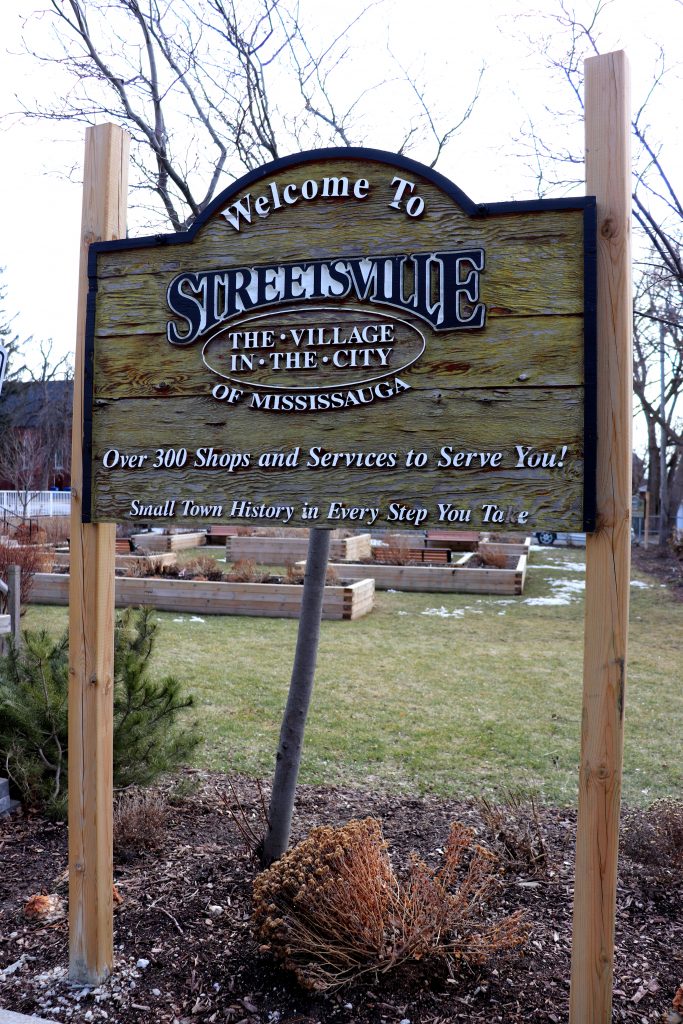 There are plenty of fun and exciting things to do in Mississauga. From sporting events, to adrenaline-filled attractions, to intellectually stimulating cultural sights and sounds, there is a little bit of something for everyone in Mississauga.
Professional sports teams
Mississauga's Paramount Fine Foods Centre (formerly the Hershey Centre) is the city's main sports venue. It is the home arena for Mississauga's minor league teams, the Raptors 905 of the NBA G League, and the Mississauga Steelheads of the Ontario Hockey League. Because Mississauga has no professional sports teams of its own, many people who live in the city support the Toronto professional sports teams like the Maple Leafs, Blue Jays, and especially the Toronto Raptors, who have a vocal and devoted fan base in Mississauga.
Attractions
iFly Indoor Skydiving: Enjoy the feeling of free falling in a completely safe and secure environment.
Skyzone Trampoline Park
Indoor ski and snowboard training centre
Culture and sights
Bradley Museum
The Art Gallery of Mississauga
Carassauga Festival of Cultures
Port Credit Cenotaph
9. The Great Outdoors: Mississauga has great access to nature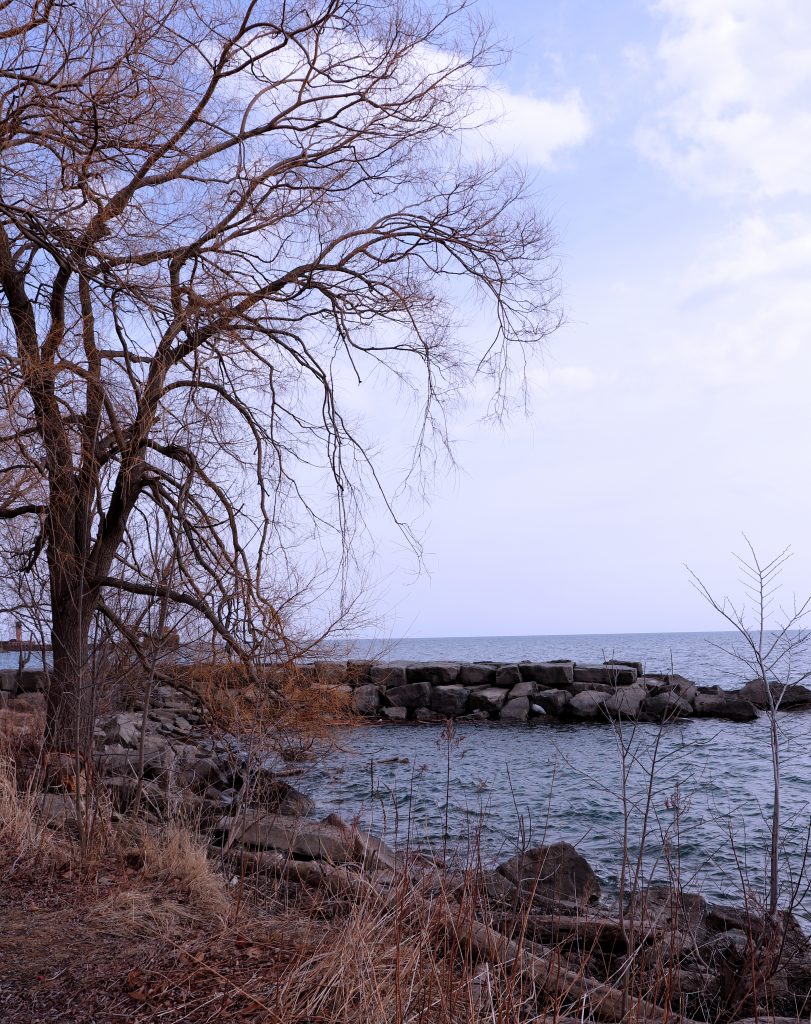 Best parks
Jack Darling Memorial Park
Rattray Marsh Conservation Area
Kariya Park- Japan and Mississauga have had a sister-city relationship since 1981. There is a Japanese park in Mississauga and a Mississauga Park in Kariya, Japan.
Centennial Park
J.C. Saddington Park
Outdoor adventure spots
Wet and Wild Water Park
Scooters Roller Palace
Mississauga's plethora of great golf courses
Mississauga Celebration Square
Woodbine Casino and Racetrack
5 Drive- Drive In Movie Theatre
10. Square One: The second largest shopping mall in Canada
Mississauga is known for its amazing shopping options, the center point being Square One, one of the largest shopping malls in Canada with over 360 stores. Square One sits in the centre of Mississauga's downtown core. In recent years, many condo developments have popped up surrounding Square One, which have made the area and extremely popular destination especially for young professionals. The shopping mall is also a massive tourist attraction, and people visiting Toronto will often travel to Mississauga for the sole reason of shopping at Square One. Some of the other notable shopping malls in Mississauga include: Dixie Outlet Mall, Erin Mills Town Centre, the Sheridan Centre, and Heartland Town Centre.
11. Mississauga has a renowned education system that's one of the best in the GTA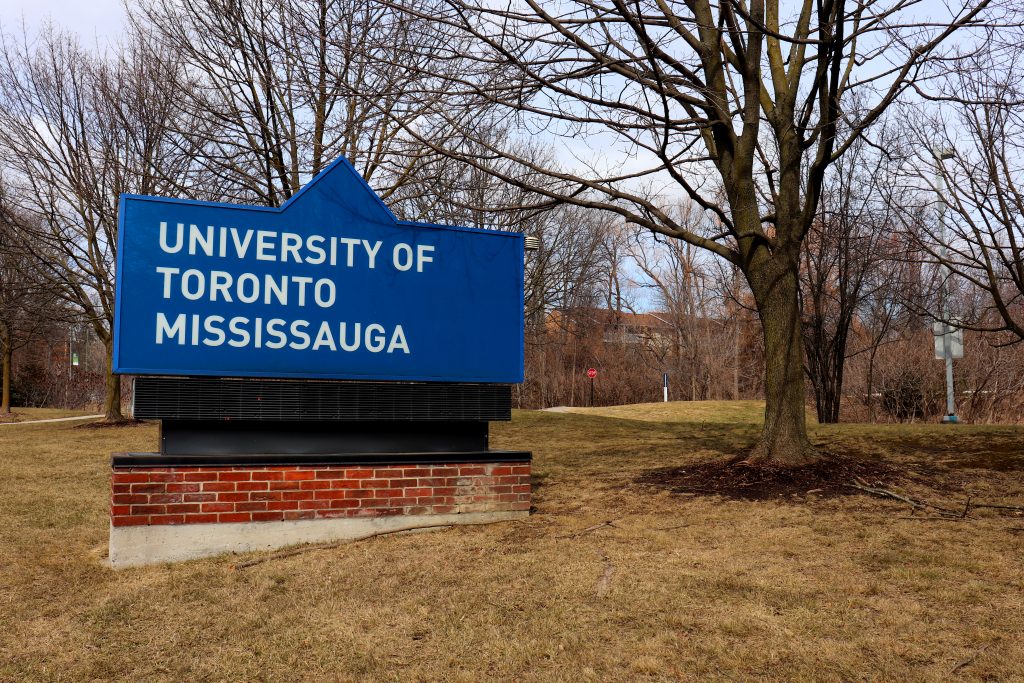 There are many schools and learning centres in Mississauga, including several options for post-secondary education. The University of Toronto has a Mississauga campus with a world-renowned reputation, but there's also Sheridan College and Humber College.
Mississauga is served by the Peel District School Board, the Dufferin-Peel Catholic District School Board, the Conseil scolaire Viamonde, and the Conseil scolaire de district catholique Centre-Sud, which operate more than 150 schools in the city.
The highest rated secondary schools in Mississauga:
John Fraser Secondary School
St. Marcellinus (Catholic)
Glen Forest Secondary School
Cawthra Park Secondary School (Cawthra school of the Arts)
The Woodlands Secondary School
The highest rated elementary schools in Mississauga:
St. Rose of Lima Separate School
St. Helen Separate School
Tecumseh Public School
St. Mark Separate School
Forest Avenue Public School
12. Moving to Mississauga- Relocation Checklist
Some things you should consider before moving to Mississauga
If you are moving from outside of Canada: make sure you have a valid travel document, a valid visa, and confirmation of Permanent Residence for you and each family member traveling with you. Make sure to bring any health documents with you that can help your future doctor give you and your family the best care, including immunization records, lists of medical conditions and major surgeries, and lists of medications frequently taken.
Finding a place to live: Ideally you would want to have your living arrangements set up before you move to the city but if that is not possible, make sure you coordinate to stay with a friend, at a hotel, or at an Air BnB until you find a more permanent solution.
Consulting a real estate agent can make the home buying process infinitely easier especially if you are new to the city. Adrian Trott of the Kormendy Trott Team is an experienced real estate agent with years of experience that can help you find a home in Mississauga or the GTA.
Before your move: start cleaning your home and slowly packing items room by room early so that you don't get overwhelmed as your move out date approaches. Take an inventory of everything you own. This will help you decide what you want to keep and what you want to get rid of. It will also help you keep track of your items during the move and identify if you lose anything. Buy packing supplies, blankets, boxes, tape, moving straps, dollies, and cleaning products. Transfer your memberships, mail, and fill out change of address form. Make transportation arrangements; check if your new place has a designated moving in period.
Hiring a moving company: If you are moving a long distance, hiring a moving company might be your best course of action to ensure the move goes smoothly. Alternatively, you can also rent a moving van if you plan on moving all your items yourself. Compare at least three different companies so that you know you are getting the best deal. Make sure the estimate is comprehensive and realistic considering what you need to move. Some movers may quote a cheap price and charge extra on the moving date. Ask how many movers will assist you.
The day of the move: Start early! Moving day can be very stressful so make sure you leave yourself a lot of extra time in case you need it.
Three Locations in The Greater Toronto Area
Three Locations in The Greater Toronto Area
For more details, select the location nearest to you in Toronto:
For more details, select the location nearest to you in Toronto: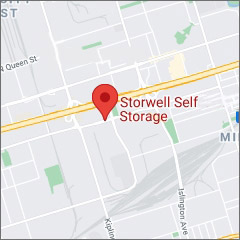 300 Evans Ave.
(416) 259-5555
Get a Quote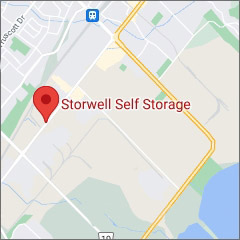 2525 Royal Windsor Dr.
(905) 823-5555
Get a Quote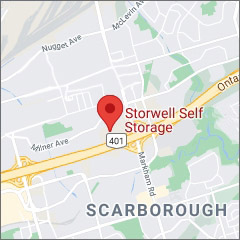 85 Executive Ct.
(416) 534-5555
Get a Quote