A place for everything, and everything in its place.
A Totally-Not-Boring Blog About Storage
Are you planning on moving to Toronto? 12 things you have to know before coming to Canada's largest city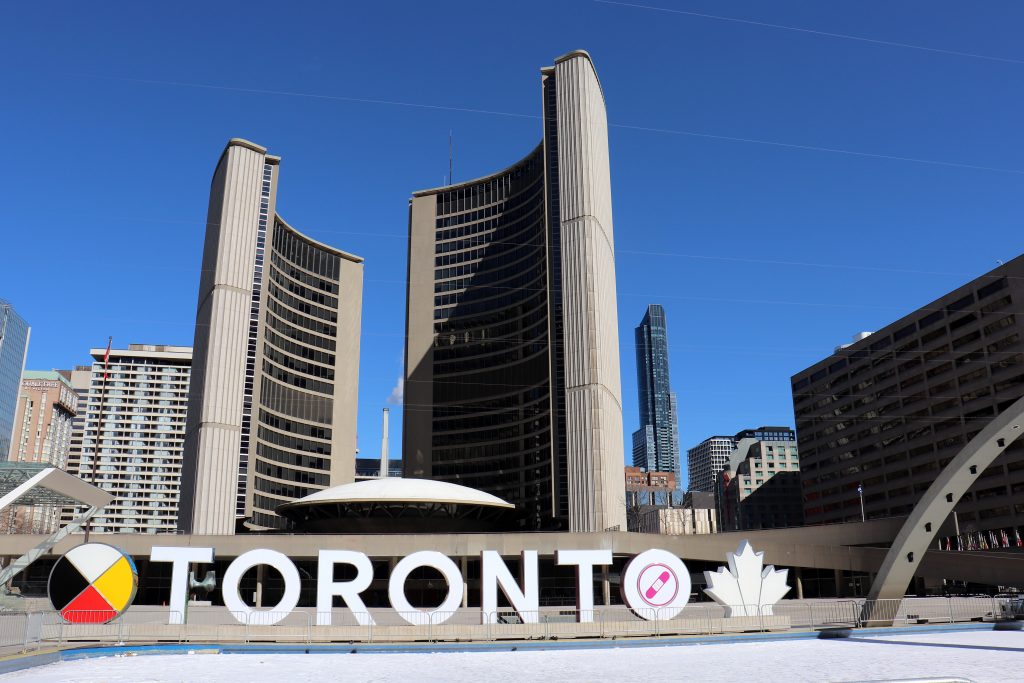 In the 2016 hit superhero movie Suicide Squad, we see Harley Quinn and the Joker race through Gotham City in a supped up metallic purple Lamborghini as Batman closes in on them. The Joker jerks his car around a tight corner and you catch a glimpse of a very familiar sign that reads "Hard Rock." You rewind and pause getting a better look, and sure enough that's the Hard Rock Café at Yonge Dundas Square in the heart of Downtown Toronto. If you pay attention you can see Toronto landmarks sprinkled throughout the entire movie. Will Smith's master assassin Deadshot rappels down the side of 151 Front Street West, just a few blocks away from the CN Tower. A fight scene involving the mystical Enchantress was filmed in TTC's lower Bay Station. They even filmed a plane crash right in the middle of Yonge Street.
Suicide Squad is the latest in a long line of Hollywood movies that have shot in Toronto. Some other notable movies shot in Toronto include My Big Fat Greek Wedding, Pacific Rim, and Good Will Hunting. The film industry has blossomed in Toronto over the last few years, so much so that people have started referring to it as "Hollywood North." This comes alongside a general surge of popularity for the city. Suicide Squad was released in 2016, which also happened to be the year that Toronto hosted the NBA's All Star Weekend for the very first time. Toronto has always been one of the greatest cities in the world but it is not until recently that it has gotten the respect it deserves. Toronto's surge in popularity on a global stage comes is due in no small part from the support of Canadian artists who have constantly celebrated the city and mentioned it in their work. While there have been many famous artists that have come out of Toronto including The Weeknd, Justin Bieber, and Neil Young, the city's greatest advocate has always been Drake who gave the city it's most memorable nickname, the 6ix.  
The buzz around Toronto is well warranted, Toronto is the largest city in Canada and the fourth largest city in North America. Although Toronto is not technically the capital of Canada it is the most popular city in the country, sorry Ottawa, Montreal, and Vancouver. What makes Toronto unique is its incredible amount of cultural diversity. Walking around the streets of Toronto you will see people from all over the world who have all come to this one wonderful city. Toronto continues to welcome the most immigrants among Canadian cities with over one hundred thousand new immigrants moving to Toronto each year.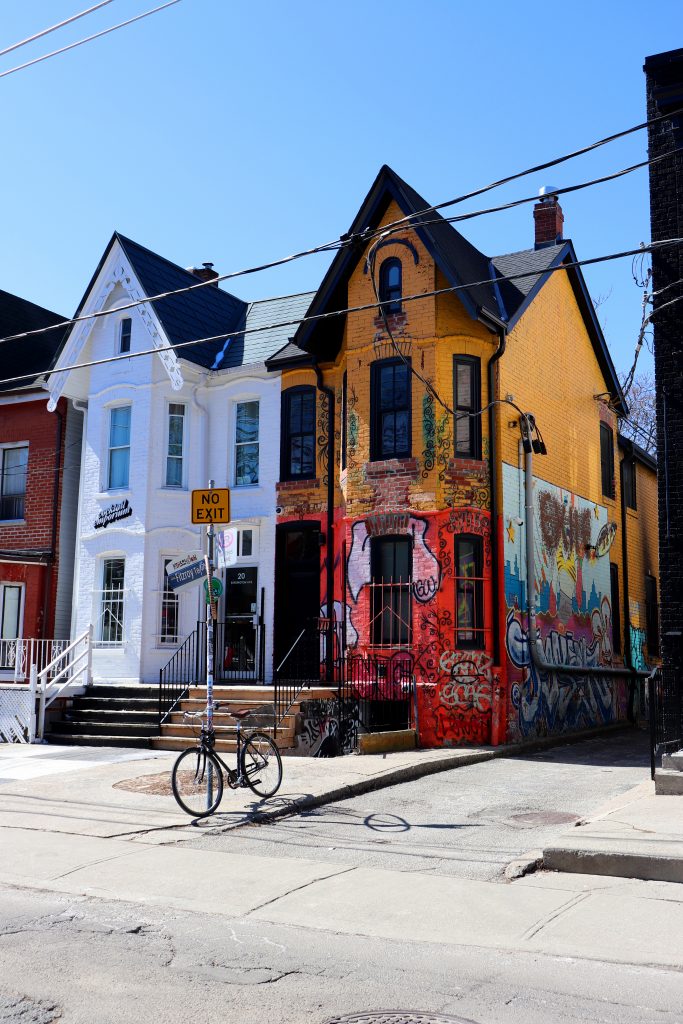 Toronto is also one of the premier food destinations in the world. If you are looking to move to an exciting city with a great atmosphere and a lot to do and explore than Toronto is the place for you. It has been called the New York North. While the downtown core is comprised mainly of high-rise office buildings and condos, the surrounding neighbourhoods have maintained their own unique vibe. Toronto also has a surprising abundance of green space, considering its classification as a major metropolitan centre.
Toronto sits on the Northwest corner of Lake Ontario. Much like New York, Toronto is made up of several subdivisions or "boroughs." These boroughs are Etobicoke, Scarborough, North York, East York, York, and the downtown core, which is called Old Toronto or is simply Toronto. When most people think of Toronto they are thinking about the downtown core. This area spans from the Humber River to Victoria Park Avenue. The northern boundary of Toronto is more ambiguous. The city limits extend all the way to Steeles Avenue, but most consider Eglinton Avenue the dividing line between Toronto and North York. As the population of Toronto continues to skyrocket the need for self-storage in Toronto will increase at a rapid pace. Storwell Self Storage is a premium self-storage facility with the latest security features, and has been serving the residents in Toronto for over two decades.
1. Toronto has one of the most competitive housing markets in Canada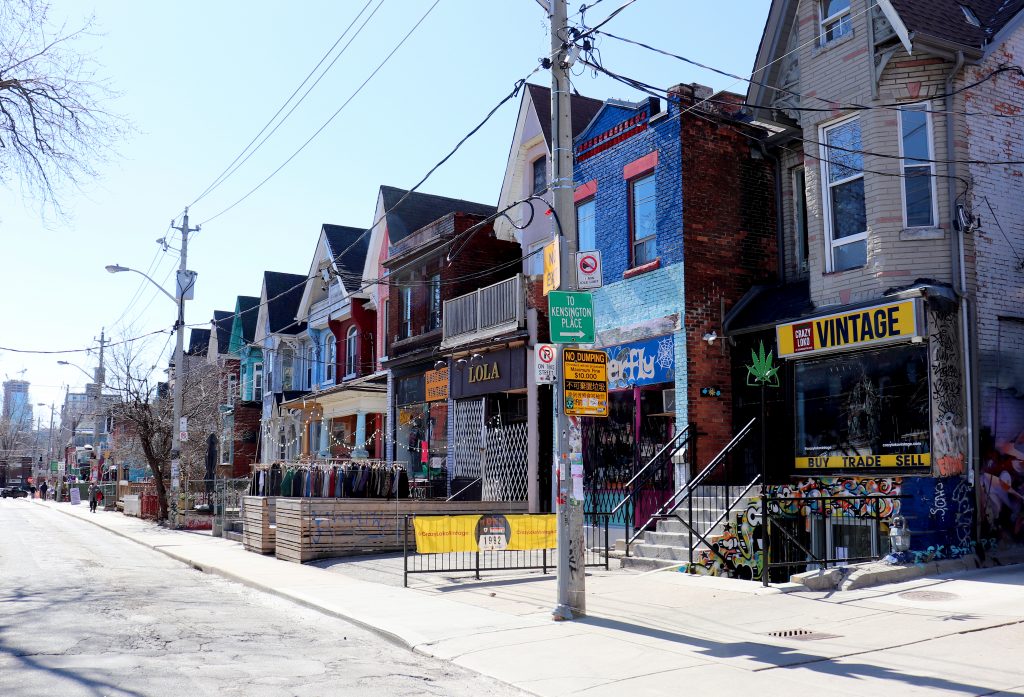 Toronto has one of the most competitive housing markets in Canada. As of October 2021, the average price of a home in Riverdale (an average neighbourhood located just east of the downtown core) was $1.2 million (https://wowa.ca/toronto-housing-market). The Toronto Housing market has not been slowed down by the Covid 19 pandemic with Canadian house prices skyrocketing 31.6% year-over-year in March 2021 to hit a record high. If you plan on buying a house in the city, expect to pay well over the asking price. The massive increase in housing prices has forced many people to leave the city for more affordable housing elsewhere in the Greater Toronto Area. Moving to Mississauga, Oakville, Pickering, Brampton, or Markham might be a viable option for for those who are willing to commute to the city for work. While those peripheral areas of the GTA have also seen an uptick in housing costs in recent years, they are still more affordable options than Downtown Toronto.
Toronto's top neighbourhoods
While Toronto is a major metropolitan centre with massive skyscrapers and endless high-rise condos, it is not just a concrete jungle. Outside of the downtown core, Toronto has well-defined neighbourhoods that each has their own unique characteristics and charm.
The best neighbourhoods near Downtown Toronto:
The most desirable neighbourhoods in Toronto are the ones closest to the downtown core.
Bloor West Village- Located in Toronto's west end, Bloor West is a residential community with a vibrant shopping district along Bloor Street West, which has over 400 shops, restaurants, and services. The neighbourhood is located just minutes away from High Park giving it easy access to some of the best parkland in the city.
The average cost of a two-bedroom detached house in Bloor West Village is $1.3 million
High Park- High Park, also known as High Park North, is just west of downtown Toronto. High Park North is conveniently located next to several subway stations and is just a 5-minute drive away from the Gardiner Expressway. The neighbourhood's main selling point is being just a few minutes walk away from High Park, the largest park in the city.
The average cost of a two-bedroom detached house in High Park is $1.7 million
Riverdale- Riverdale is located just east of Toronto's downtown core with a wealth of different housing options. Riverdale is broken up into several smaller neighbourhoods, each with their own unique specific style. The subdivisions of Riverdale include Blake-Jones, Greektown, East Chinatown, Riverside, and The Studio District.
The average cost of a two-bedroom detached house in Riverdale is $1.2 million
Cabbagetown- The neighbourhood has seen a tremendous jump in popularity in the last few years and is now one of the most desirable areas in all of Toronto. With its incredibly diverse multicultural community and beautifully restored historic houses, Cabbagetown has a unique identity that is unlike any other neighbourhood in the city.
The average rent for a one-bedroom apartment in Cabbagetown is $1,800 per month
Low profile neighbourhoods/up and coming neighbourhoods:
Yonge-Eglinton- The Eglington Crosstown is a new light rail line that has been under construction for several years. The new line will run along Eglington Avenue and connect the East and West ends of Toronto through Midtown. It is scheduled to open in 2022 and will run right through Yonge-Eglinton, giving the neighbourhood even more transportation variety. Once construction is finally complete on the crosstown line the Yonge-Eglinton neighbourhood will be one of the hottest destinations in the city.
The average rent for a one-bedroom apartment in Yonge-Eglinton is $1,900 per month
West Donlands- West Don Lands is a master-planned neighbourhood that has been developed under the watchful eye of Waterfront Toronto ensuring adherence to strict guidelines for design and sustainability. The result is a truly 21st Century neighbourhood. West Don Lands has adopted many ideas from leading urban revitalization projects around the world.
The average rent for a one-bedroom apartment in West Donlands is $2,000 per month
King West- King West is one of the fastest growing neighbourhoods in all of Toronto. Over the last twenty years, King West has been at the forefront of Toronto's condominium boom with new high-rise towers going up each year. Condo living has a lot of advantages but one major drawback is a lack of space. Renting out a self-storage unit can help you free up some valuable storage space in your condo. But make sure to select the appropriate self-storage unit size for your particular needs. The vibrant neighbourhood is known for its active nightlife, wonderful selection of restaurants, and unique community feel. The King West area has become especially popular with young professionals and has often been compared to the trendy SoHo neighbourhood in New York.
The average rent for a one-bedroom apartment in King West is $1,900 per month
Suburban neighbourhoods:
Banbury Don Mills- Banbury-Don Mills is one of the most popular neighbourhoods in all of Toronto. Located on the south side of North York, the neighbourhood combines a peaceful residential area with a bustling commercial hub situated around the Shops on Don Mills outdoor shopping centre.
The average cost of a two-bedroom detached house in Banbury Don Mills is $933 thousand
Roncesvalles- Roncesvalles, also known as "the Roncy," is a residential neighbourhood located just west of Downtown Toronto. While most of Roncesvalles is made up of residential space, there is a bustling commercial district full of boutique shops and restaurants that runs right through the heart of the neighbourhood along Roncesvalles Avenue.
The average cost of a two-bedroom detached house in Roncesvalles is $1.3 million
Henry Farm- Henry Farm is a residential neighbourhood in north central Toronto on the east end of North York. The area encompasses the smaller neighbourhood of Parkway Forest. With a mix of houses and newer high-rise condominiums, Henry Farm attracts both home buyers and renters.
The average cost of a two-bedroom detached house in Henry Farm is $605 thousand
2. Toronto is one of the most multicultural places in the world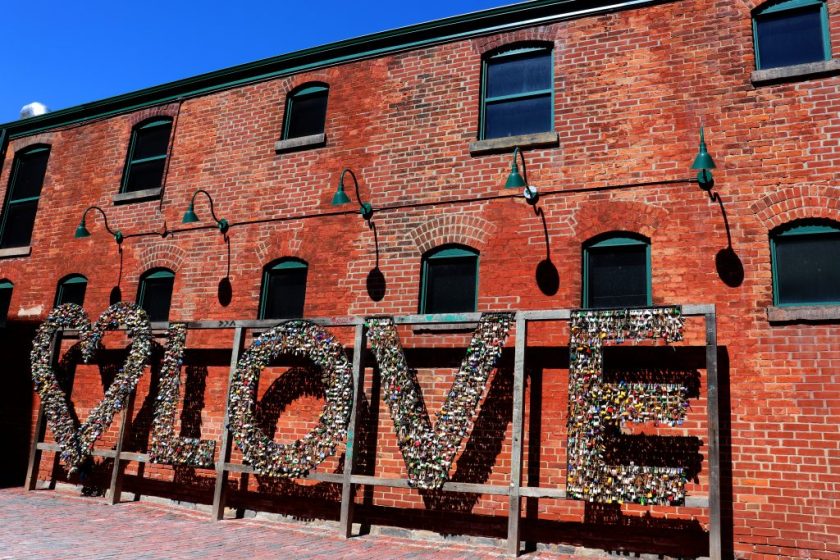 Toronto is often labelled as the most "multicultural city in the world." The term "multiculturalism" has become a badge of honour for the city. However, Toronto's relationship with its own multiculturalism is complicated. The city was not a popular landing spot for many immigrants in the late 19th and early 20th centuries, being much more conservative than other major cities like Montreal, which was also larger than Toronto at the time. Things changed in the post-war years as Toronto's economy rebounded and the city became more accepting of new immigrants. In the 1960s and 1970s, Toronto experienced a boom in immigration that put it on the map as one of the most diverse cities in the world. With this influx of new immigrants, not just to Toronto but to all of Canada, Prime Minister Pierre Elliot Trudeau worked to push forward the Multiculturalism Policy of 1971.
Multiculturalism was intended to "preserve the cultural freedom of all individuals and provide recognition of the cultural contributions of diverse ethnic groups to Canadian society." While the official Multiculturalism Policy was not introduced until 1971, the idea had already taken root in Toronto a few years earlier.
In 1969, Zena Kossar and her husband Leon, put on the first Toronto International Caravan. The idea behind the festival was simple, for just a few dollars you would receive a "passport" that you could use to take you to exhibits that showed off different cultures from all over the world. The week-long party allowed various communities to showcase their food, dance, clothing, and distinctive culture, and share in the diversity of others.
Toronto was already a city of immigrants before the Caravan started but the city was quite segregated. Caravan gave people an excuse to come together and celebrate one another while learning about different cultures. The festival was a rousing success and became one of the pinnacles of Multiculturalism in Toronto, despite its humble beginnings in Church basements and dusty community centres. The Toronto International Caravan ended in 2004, not because the city had become any less diverse but rather because the city itself became the Caravan's replacement. You no longer needed booths or exhibits to experience cultures from across the world, you simply needed to hop on the subway and stop at any one of Toronto's various cultural enclaves and you were transported all over the world. This ability to experience and interact with cultures and people from every corner of the globe is what make Toronto a one-of-a-kind place to live.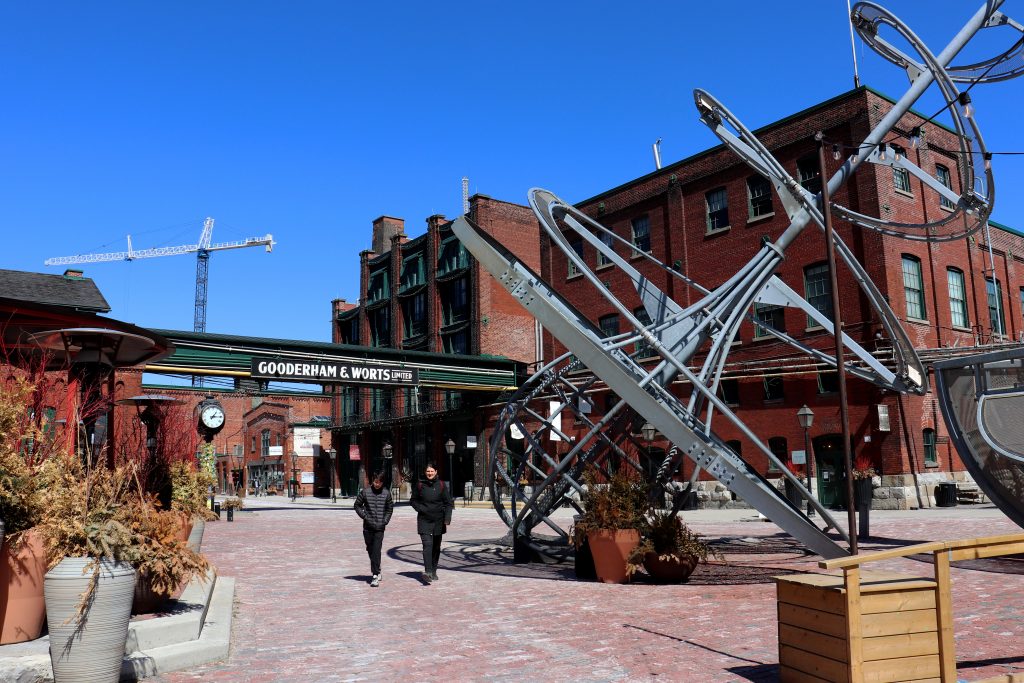 Toronto's most popular cultural enclaves
Chinatown
Established in 1878, the energetic Chinatown hosts a variety of Chinese, Vietnamese, Thai, and Japanese restaurants that range from dim sum and pho to modern fusion. The animated Asian open-air markets and shops along Spadina Avenue and Dundas Street West offer fresh fruits and vegetables, along with herbal medicine and souvenirs. Chinese New Year celebrations draw tourists and locals to live stage shows, martial arts demonstrations and lion dances.
East Chinatown is Located on Gerrard Street between Broadview and Carlow, this is newer of the two Chinatowns in the city. This area is home to a large Chinese community with some of the best Chinese restaurants in the city.
Little Italy
Located along College Street between Ossington Avenue and Bathurst Street, Little Italy's main draw is its classic pizzerias, trattorias, and gelato shops, as well as its trendy bars and pubs. The area's lively nightlife attracts mostly students and young professionals. In the summer, locals and visitors flock to outdoor patios lined with casual cafes.
Danforth Village- Greek Town
Greek Town also known as "The Danforth" has an unbelievable mix of restaurants, cafes, and bars, especially the Greek tavernas and pastry shops, as well as specialty boutiques. The area is also home to the landmark Danforth Music Hall venue and is the center of entertainment for Riverdale. You can spend hours walking up and down the street, exploring interesting little shops and boutiques and experiencing the cultural diversity of the area. Every August, over 200,000 people flock to this area to enjoy the Taste of Danforth, a three day long festival celebrating Toronto's Greek community with dancing, music and food.
Koreatown
Located along Bloor Street between Christie and Bathurst Street, Koreatown is an ethnic enclave within Seaton Village. The area attracted a great deal of Korean immigrants in the early 1970s, and is now well known for its Korean-run businesses and restaurants.
3. The cost of living in Toronto
Toronto is a wonderful city with tons of things to see and do but it is also one of the most expensive cities in Canada. Ontario has a Harmonized sales tax (HST) of 13% that is applied on most items that you purchase. The average cost of rent for a one-bedroom apartment in Toronto is $1700. In addition to that, the cost of renters insurance and utilities will add an extra $200 to the bill. If you factor in the cost of a presto card for transportation, $156, the cost of groceries for one person for the month, approximately $290, the cost of a cell phone plan, $80, and additional cost for entertainment, eating out, etc. the cost of living in Toronto comes out to around $2800 per month. This cost only gets higher if you need to have a car to get around, gas in Toronto can fluctuate between 110-140 cents per litre. With the cost of living rising in Toronto each year, local businesses like Storwell Self Storage are trying to do whatever they can to help the community. Storwell has several ongoing discount programs to make renting a self-storage unit more affordable. Storwell Self Storage has self-storage locations in Mississauga, Scarborough, and one location just west of Downtown Toronto near Kipling Avenue and the Gardiner Expressway.
4. Toronto's strong economy draws people to the city- the top industries in the city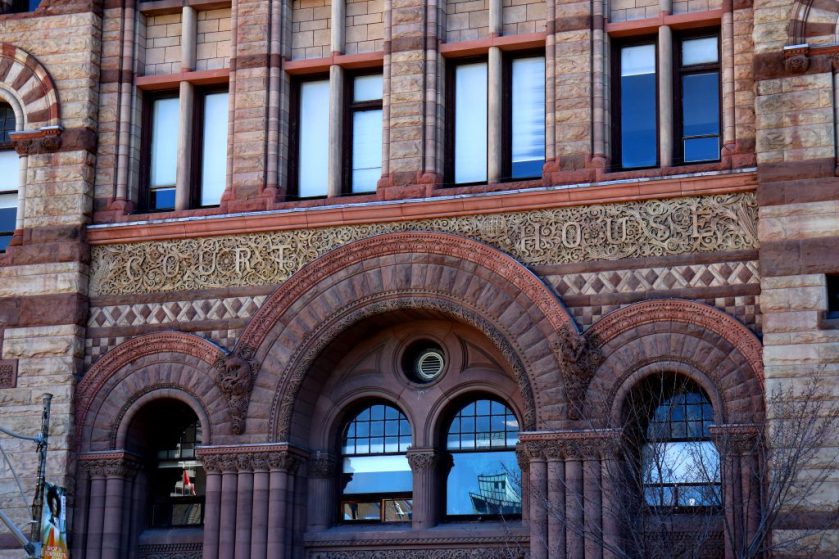 While Toronto may be a very expensive place to live, it also has amazing work opportunities and a very strong economy. The city is home to the Toronto Stock Exchange, the headquarters of Canada's largest banks including TD Bank, CIBC, and BMO, and the headquarters of many large Canadian and multinational corporations. Toronto's economy is extremely diverse with strong emphasis on technology, design, financial services, life sciences, education, arts, fashion, aerospace, real estate, and tourism.
Toronto is often referred to as "Hollywood North" because the city is one of the centres of the Canadian Film and Television industry. Some major Hollywood movies have been filmed in Toronto including It, Scott Pilgrim vs. the World, Shazam!, and Suicide Squad as well as many popular TV shows such as Degrassi, Suits, and Kim's Convenience.
Toronto also has a booming tech industry with Toronto Tech companies generating about $52 billion dollars of revenue per year.
Toronto's real estate industry is also thriving despite any setbacks due to the Covid 19 pandemic. Large real estate companies based in Toronto include: Homelife Realty, Royal Lepage, and Re/Max.
5. What to expect from Toronto's weather
Toronto is a city with a lot to offer- beautiful architecture, plenty of fun activities, an exciting nightlife, and wonderful restaurants. However, the one thing that worries most people who are planning on moving to Toronto is the weather. It's true, Toronto can have some brutal winters, however; the city is truly a four-season destination. The average July highs hover around 27C. The average January high is around -1C but the temperature can drop as low as -25C or lower if you add wind-chill. Although Vancouver is often considered Canada's rainiest city, Toronto gives it a run for its money with about 114 rainy days per year.
6. Getting around Toronto
The best way to get around Toronto is by public transportation. The Toronto Transit Commission (TTC) runs three services- subway, streetcar, and bus – which operate extensive routes throughout the city and suburbs.
There are two main subway lines: the Yellow Line (Yonge-University) runs north to south starting at northern Yonge Street then down to Union Station and back up north again. The Green Line (Bloor-Danforth) runs east to west starting near the Etobicoke and running through Central Toronto to the Scarborough area. The smaller Scarborough line continues from the Green Line, and the Sheppard Line, which only consists of five stops, services a small portion of northern Toronto. Single rides on all TTC transit costs ($3.25), but if you're planning to rely on public transportation for more than just the occasional ride, it's a good idea to buy a monthly Presto Card ($156). Subways operate between 6 a.m. and 1:30 a.m., Monday through Saturday, and 9 a.m. to 1:30 a.m. on Sunday. Buses and streetcars are the other main form of public transportation. Most streetcars run 24 hours a day and buses operate from 6 a.m. (8 a.m. on Sundays) to 1 a.m. daily.
Toronto is also an extremely pedestrian-friendly city. Underneath the city there is a 19 kilometer-long network of corridors and stores that make up Toronto's famous PATH system. Not only is it a unique shopping experience, but it's also a great way to get around parts of the city during the cold winters.
7. Toronto's expansive food scene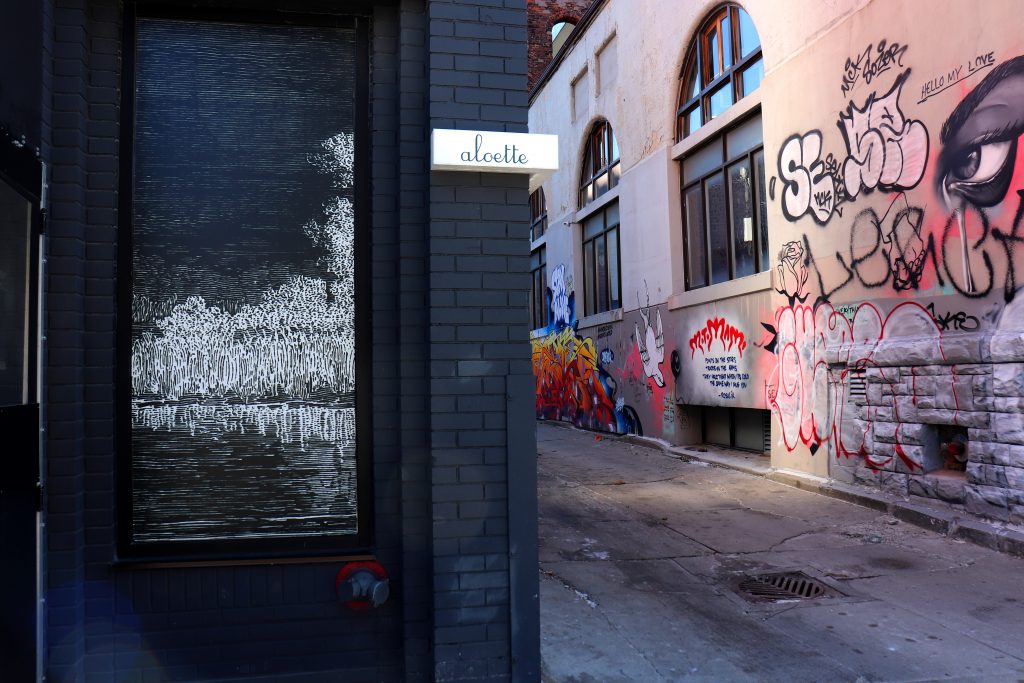 Toronto's cultural diversity is reflected in the city's eclectic dining options. The food scene in Toronto has grown tremendously and is now considered one of the premier food destinations in the world. From amazing sushi to upscale French cuisine, Toronto has so much to offer in the way of food. The only problem is deciding which restaurant to try first.
The best places to eat in Toronto
DaiLo- This restaurant specializes in New Asian Cuisine, which is predominantly Chinese fare but following the French tradition. The menu has been constructed by Chef Nick Liu based on the dishes he ate growing up as the son of Hakka parents in Canada.
Bar Isabel- Spanish-influenced restaurant with creative plates and craft beers in a cozy space with an old-world vibe located on College street.
Aloette- Opened in 2017 at the corner of Queen Street and Spadina Avenue- this is the neighbourhood bistro as imagined by the Alo Food Group. It's where the taste for haute cuisine meets cravings for cheeseburgers and lemon meringue pie.
Alo- Opened in July of 2015, Alo is a contemporary French restaurant located on top of a heritage building in Downtown Toronto. The internationally inspired cuisine celebrates the finest in seasonal ingredients paired with a welcoming atmosphere. Headed by Chef and owner Patrick Kriss.
Taverne Bernhardt's- Located in Beaconville Village, Berhardt's offers golden rotisserie chickens, endless local vegetables, and a dynamic wine list for all occasions.
Scaramouche- Sophisticated French haute cuisine in an upscale space with skyline views and a more casual bistro.
Avelo- Established in 2016, Avelo is a gourmet vegan restaurant offering fine dining in a living room-sized, 22-seat dining room of a heritage house. Ingredients are sourced as locally and seasonally as possible.
GIA- A plant-forward restaurant specializing in freshly made vegan and vegetarian pasta with crafted cocktails and organic wines.
Azhar- Azhar Kitchen + Bar is a neighbourhood gathering spot for soulful Eastern Mediterranean and Middle East-inspired food and drink. The wood-fired grill at the centre of the open kitchen creates a unique dining experience. Headed by Chef Stuart Cameron.
Gusto 101- In the heart of the Fashion District, Gusto 101 serves Southern Italian classics with a global twist in an industrial setting plus wine on tap.
Sushi Kaji- A local staple and one of the first upscale sushi restaurants in Toronto. Sushi Kaji went through a resurgence during the pandemic and came out the other side stronger than ever.
Uncle Tetsu's: This popular Japanese Cheesecake chain has only one location in the Western Hemisphere located in Toronto. The lines are usually around the block waiting to get a slice of this delectable dish.
Toronto's fascinating history with the beef patty
A beef patty or Jamaican Patty is one of Toronto's signature dishes, a light and flaky pastry with a delicious spiced beef filling. However, in 1985 the beef patty came under fire. The Meat Inspection Act determined a beef patty to be what goes in a hamburger. It could contain only meat and seasoning and it couldn't be encased in dough or a crust, which meant Jamaican Patties, could no longer be called patties. While there was a serious attempt to enforce this law through steep fines, community resistance helped the Jamaican Patty retain its name. The short doc Patty vs. Patty details this dispute and how the community rallied together to preserve an important food cultural touchstone for Toronto.
Toronto nightlife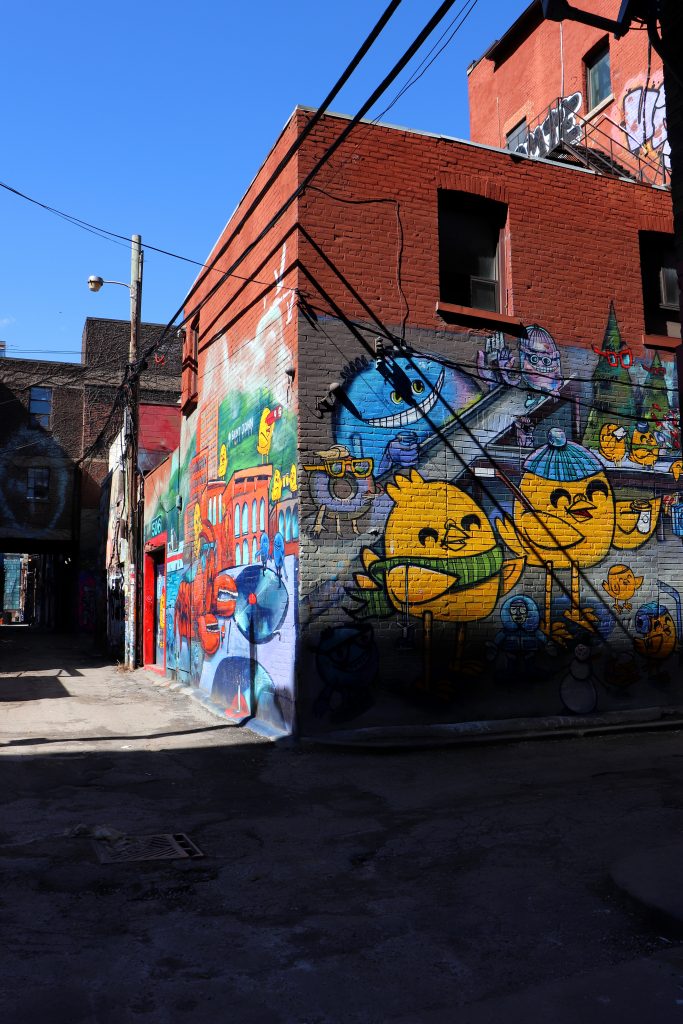 Torontonians know how to have fun. This is true no matter the weather, as these popular spots tend to be busy come rain or shine (or snow). The queues in winter are every bit as long as they are in summer, showing that people here are seriously keen for a good night out. Whether you are in the mood for a laid back old-school pub or an energized dance club ranging to the wee hours of the morning, Toronto's nightlife has something for everyone.
Rebel Nightclub- Located on Polson Pier by the waterfront, Rebel has generous views of the city's skyline and is home to top international performers on tour. The huge 45,000 square foot space features a 65-foot stage, along with impressive visuals on large screens behind the stage, and light features that bounce throughout the club.
CODA- Located near Mirvish Village CODA is a two-story nightclub hosting dance parties with an eclectic mix of live acts, from hip-hop to death metal. Unlike other Toronto nightclubs that generally close down around 2am, CODA is open until 5am, perfect for people looking to party all night long.
Cabana Waterfront Patio- Located on the Polson Pier, Cabana is a luxury outdoor bar and lounge centered on a large pool with private cabanas, DJs, and upscale eats with an amazing view of the city skyline across the water.
44 Toronto- Located in the heart of the entertainment district, 44 Toronto offers its guests an upscale nightlife experience. With almost 6000 square feet of architectural design and lavish décor, the venue is fit for high-end entertainment.
The Rec Room– Located right by the CN Tower, Rec Room is a spacious space serving classic pub fair and craft beers along with a wide selection of fun arcade games, pool tables, and live acts.
8. Fun things to do in Toronto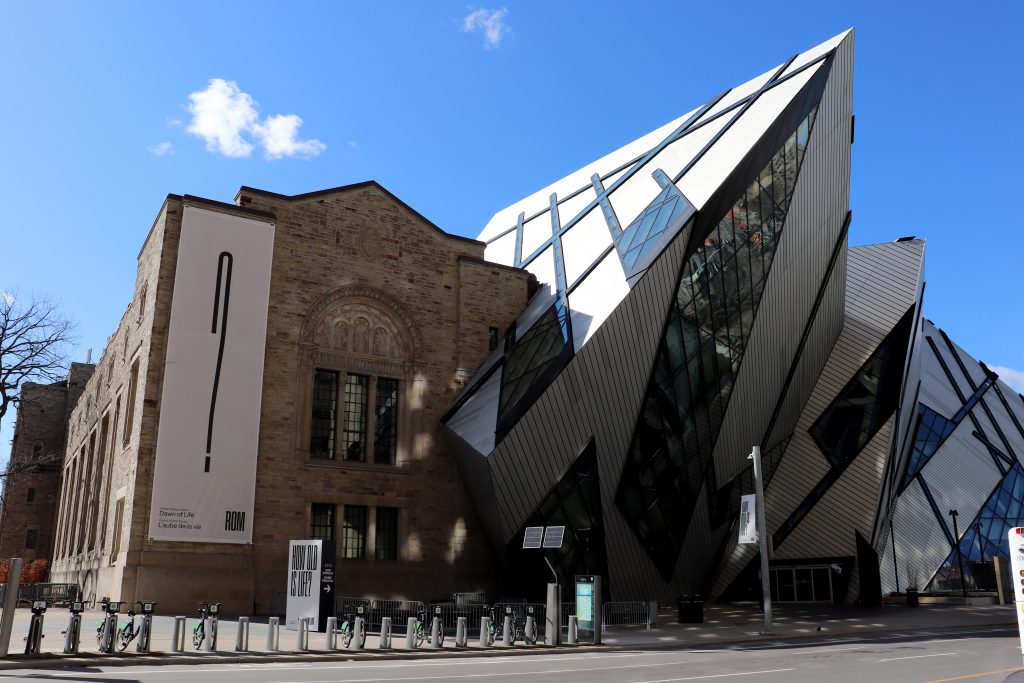 Professional sports teams
Toronto is a great sports city with an amazing and devoted fan base. While fandom of the Toronto Raptors Basketball team has been growing tremendously in the past few years, the city has always been and will always be a Hockey city. Even though the Toronto Maple Leafs have yet to win a Stanley Cup since 1967.
List of Toronto Sports Teams:
Raptors-basketball
Leafs- Hockey Scotiabank arena
Blue Jays- Baseball Rogers Centre
Toronto Argonauts (Canadian Football League)
Toronto FC (Major League Soccer)
Toronto Marlies (American Hockey League)
Toronto Rock (National Lacrosse League)
Attractions
CN Tower: The CN Tower is a 553.3 m-high concrete communications and observation tower located in the downtown core of Toronto. EdgeWalk is CN Tower's most thrilling attraction in its history, and the first of its kind in North America. It is the world's highest full circle hands-free walk on a 5 ft. wide ledge encircling the top of the Tower's main pod, 356m/1168ft above the ground.
Town Hall (Nathan Philips Square): Nathan Phillips Square is an urban plaza in Downtown Toronto. It forms the courtyard to Toronto City Hall, or New City Hall, at the intersection of Queen Street West and Bay Street. It has an ice rink and is home to the iconic Toronto sign.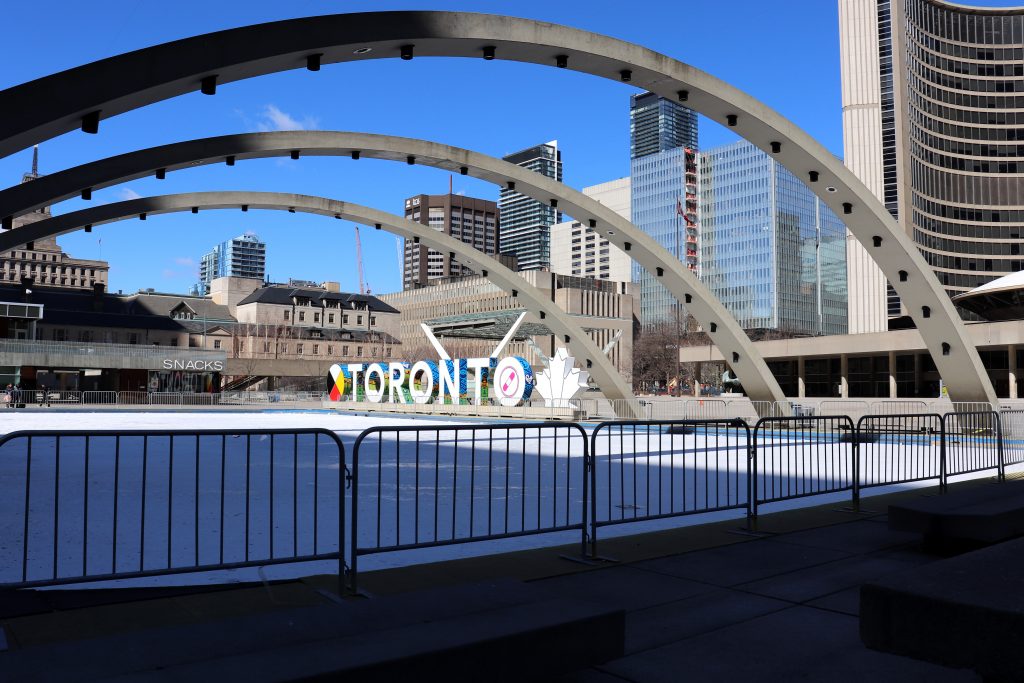 Casa Loma: Casa Loma is a Gothic Revival style mansion and garden in midtown Toronto, that is now a historic house museum and landmark. It was constructed from 1911 to 1914 as a residence for financier Sir Henry Pellatt. Self-guided tours throughout the grounds are available year-round but be mindful as it gets extremely busy during peak hours.
Hockey Hall of Fame: The Hockey Hall of Fame is a museum and hall of fame located right next to Union Station. Dedicated to the history of ice hockey, it holds exhibits about players, teams, National Hockey League records, memorabilia, and NHL trophies, including the Stanley Cup.
Metro Toronto Convention Centre: The convention complex is located along Front Street West in Downtown Toronto. The centre spans 700,000 square feet and is host to several events throughout the year including the NHL Awards , Fan Expo, and several immersive art exhibits.
Ripley's Aquarium of Canada: The public aquarium is located just southeast of the CN Tower. Owned-and-operated by Ripley Entertainment, the aquarium has 5.7 million litres of marine and freshwater habitats from across the world. The exhibits hold more than 20,000 exotic sea and freshwater specimens from more than 450 species.
Distillery District: Located just east of the downtown core, the historic Distillery District has the largest collection of Victorian-era industrial architecture in North America. The neighbourhood is an incredibly popular tourist destination with people coming from all over to see the historic buildings and art instillations, most famously the "big heart."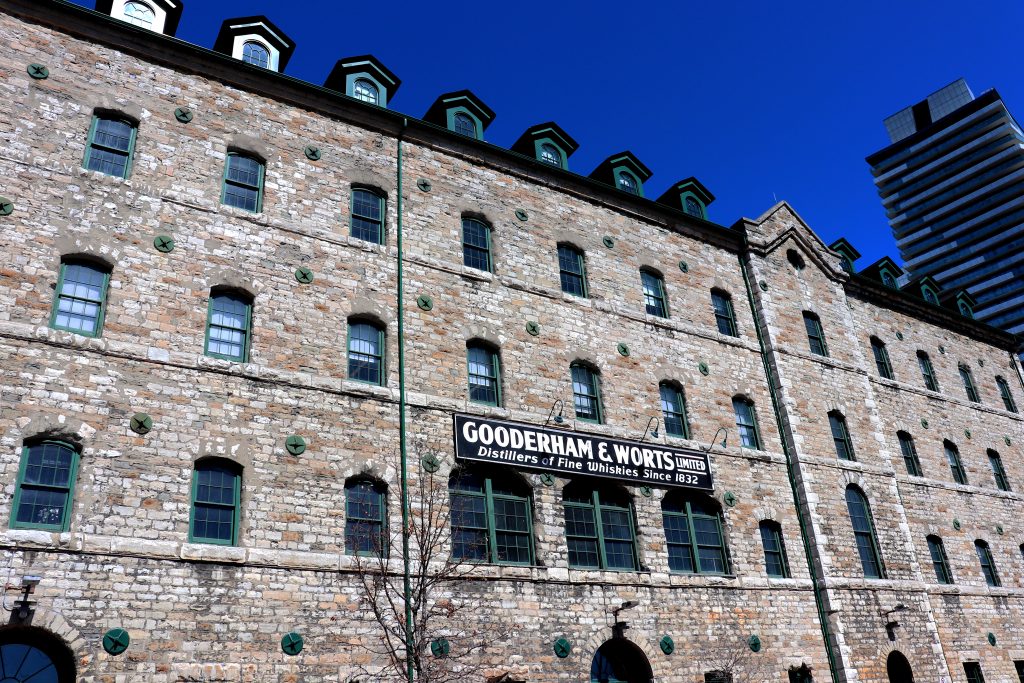 Culture and sights
Royal Ontario Museum: The Royal Ontario Museum (ROM) is one of the largest museums in North America and the largest in Canada. It attracts more than one million visitors every year, making the ROM the most-visited museum in Canada.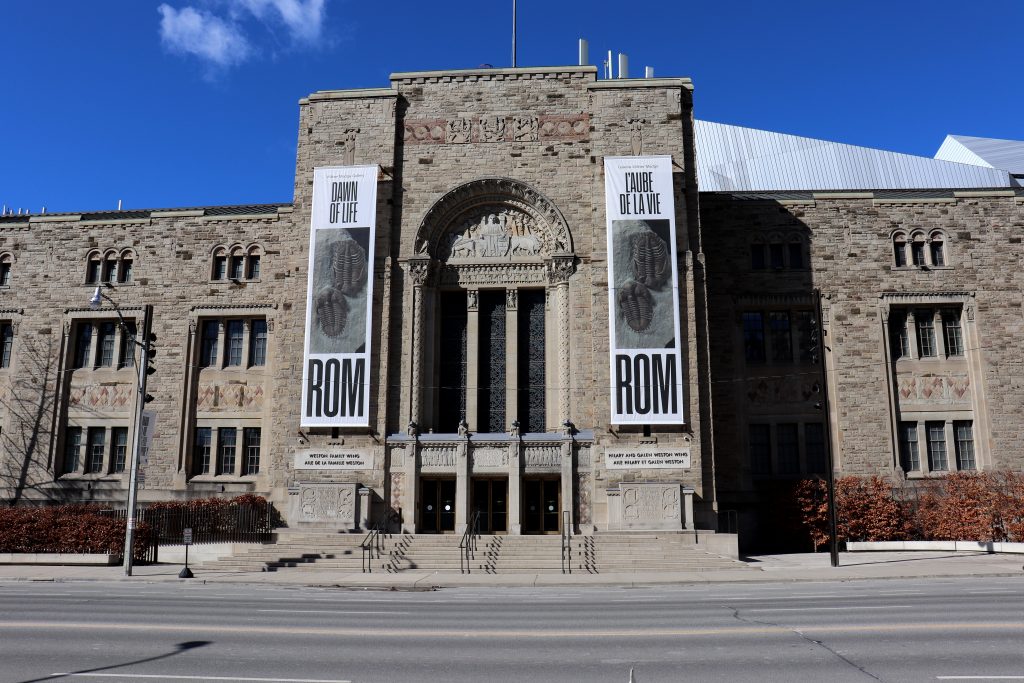 Royal Alexandra Theatre: The Royal Alexandra Theatre, commonly known as the Royal Alex, is located near King and Simcoe Street. Built in 1907, the 1,244-seat Royal Alex is the oldest continuously operating legitimate theatre in North America.
Massey Hall: The performing arts theatre is located in the Garden District on the corner of Shuter and Victoria Street. Built in 1894, the 2, 752-seat theatre has been host to a wide variety of musical acts including, Charlie Parker, Dizzy Gillespe, Neil Young, Rush, and even Justin Bieber.
The Fox Theatre: This classic venue is in the heart of the extremely popular Beaches neighbourhood. On the corner of Beech Avenue and Queen Street East sits the historic Fox Theatre. This venue was built in 1914 and is North America's oldest continuously operated movie theatre.
Graffiti Alley: Located within Toronto's Fashion District, Graffiti Alley encompasses three city blocks and includes the contiguous alleyway of Rush Lane. It's a popular spot to view some of the best examples of Toronto's vibrant street art and mural culture. Once a popular spot for unsanctioned graffiti art, in 2011 Graffiti Alley was designated as an area of municipal significance and is now a major factor in Toronto's art scene.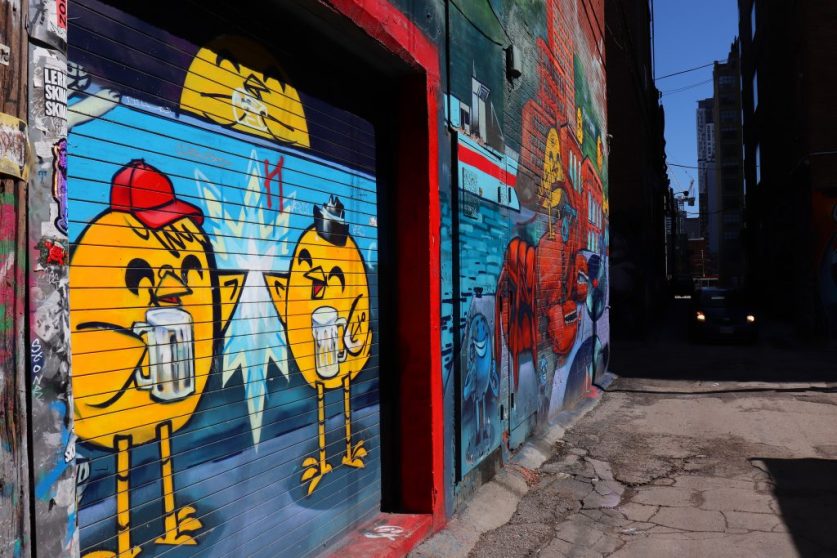 9. Toronto's amazing selection of parks in the heart of the city
The Best parks in Toronto
High Park
Sunnybrook Park
Queen's Park
Centennial Park
Outdoor adventure spots
Centreville Amusement Park
Edgewalk at the CN Tower
Donlea Golf Course
Canadian National Exhibition
Woodbine Casino and Racetrack
10. Toronto is a premier shopping destination
The Toronto Eaton Centre is one of the largest shopping malls in Canada. It is located just a few minutes away from Town Hall. The mall opened in 1977 and is currently owned and managed by Cadillac Fairview. The shopping centre has over 200 different stores. Other notable shopping malls in Toronto include Yorkdale Mall, Fairview Mall, and Centerpoint Mall.
Toronto's shopping options are not limited to indoor shopping malls. There are hundreds of small enclaves around the city that offer amazing and diverse shopping options. Thousands of people flock to Yorkville to visit the incredible selection of upscale shopping options along Bloor Street West between Avenue Road and Yonge Street (known as the Mink Mile). The many specialty stores, fashion boutiques, jewellery stores, antique shops, and art galleries are a destination point for tourists, as well as other Torontonians from all over the city. Some of the more prominent stores in Yorkville include Louis Vuitton, Max Mara, Tiffany and Co., Burberry, Cartier, Gucci, Prada, Brooks Brothers, Dolce and Gabbana, Rolex, Hermes, Harry Rosen, and Holt Renfrew just to name a few.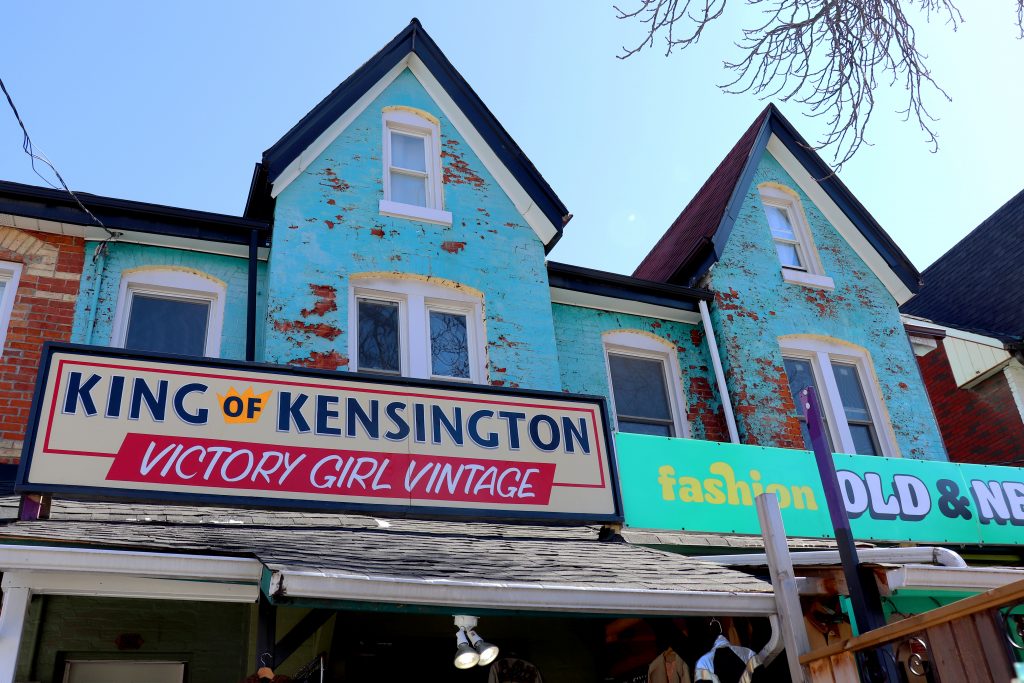 For more a slightly more affordable shopping selection, you can head over to Kensington Market. Kensington Market is a walkable bohemian neighbourhood that draws artists and tourists to its indie shops, vintage boutiques, and arts spaces. The Market is home to several thrift stores and independent clothing stores that offer a unique selection that is difficult to find in the big box stores.
11. Toronto's education system is one of the best in Canada
There are many schools and learning centres in Toronto, including several options for post-secondary education. The University of Toronto has a campus downtown, which is routinely ranked in the top 30 universities in the world. Other notable post-secondary institutions in Toronto include Ryerson University, York University, and OCAD University, which is the largest and most comprehensive art, design and media University in Canada.
There is a wonderful selection of both elementary and secondary schools in Toronto. The main school boards in the city are the Toronto District School Board and the Toronto Catholic District School Board. There are also a series of excellent private schools in the city that focus on a more individualized form of education, often with smaller class sizes and a greater emphasize on transferable skills and emotional intelligence.
Elementary schools:
Rosedale Junior Public School
Avondale Secondary Alternative School
Sathya Sai School of Toronto – Canada
Whitney Junior Public School
Kennedy Public School
C.D. Farquharson
Cottingham Junior Public School
John Ross Robertson Junior Public School
Summit Heights Public School
Our Lady of Perpetual Help Separate School
Secondary schools:
Ursula Franklin Academy
Cardinal Carter Academy for the Arts
Leaside High School
Earl Haig Secondary School
Father John Redmond Catholic Secondary School and Regional Arts Centre
Saint-Frère-André Catholic Secondary School
William Lyon Mackenzie Collegiate Institute
North Toronto Collegiate Institute
St. Michael's Choir School
Private schools:
Northmount School
Hudson College
Branksome Hall
Upper Canada College
The Bishop Strachan School
Columbia International College
Trinity College School
McDonald International Academy MIA
Upper Canada College Private Boarding School
12. Things to consider if you are moving to Toronto
If you are moving from outside of Canada make sure you have a valid travel document, a valid visa and confirmation of Permanent Residence for you and each family member traveling with you. Gather any other important family documents including marriage certificates, diplomas, transcripts, and medical records.
If you are moving from within Canada here are some things to do before your move. Start cleaning your home and slowly packing items room by room early so that you don't get overwhelmed as your move out date approaches. Take an inventory of everything you own. This will help you decide what you want to keep and what you want to get rid of. It will also help you keep track of your items during the move and identify if you lose anything. Transfer your memberships, mail, and fill out change of address form. Buy packing supplies, blankets, boxes, tape, moving straps, dollies, and cleaning products.
Make transportation arrangements; check if your new place has a designated moving in period. If you are moving to an apartment in downtown Toronto, plan out where you are going to park the moving truck, book a service elevator if available.
If you are moving a long distance, hiring a moving company might be your best course of action to ensure the move goes smoothly. Alternatively, you can also rent a moving van if you plan on moving all your items yourself. Compare at least three different companies so that you know you are getting the best deal. Make sure the estimate is comprehensive and realistic considering what you need to move. Some movers may quote a cheap price and charge extra on the moving date.
Rent a self-storage unit for any additional items you might have and to help alleviate some of the pressure on move-in day. Storwell Self Storage is able to handle all of your storage needs with state-of-the-art facilities with the latest security features. Storwell has storage locations across the GTA in Scarborough, Mississauga, and Etobicoke.
Three Locations in The Greater Toronto Area
Three Locations in The Greater Toronto Area
For more details, select the location nearest to you in Toronto:
For more details, select the location nearest to you in Toronto: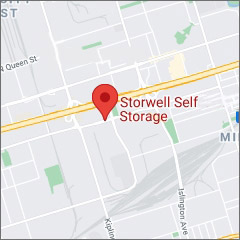 300 Evans Ave.
(416) 259-5555
Get a Quote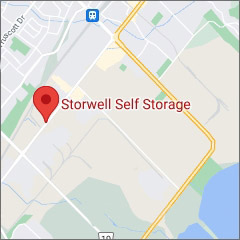 2525 Royal Windsor Dr.
(905) 823-5555
Get a Quote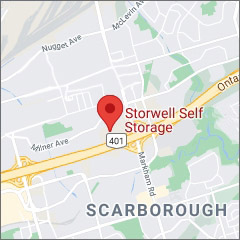 85 Executive Ct.
(416) 534-5555
Get a Quote