A place for everything, and everything in its place.
A Totally-Not-Boring Blog About Storage
The Best Restaurants in the Danforth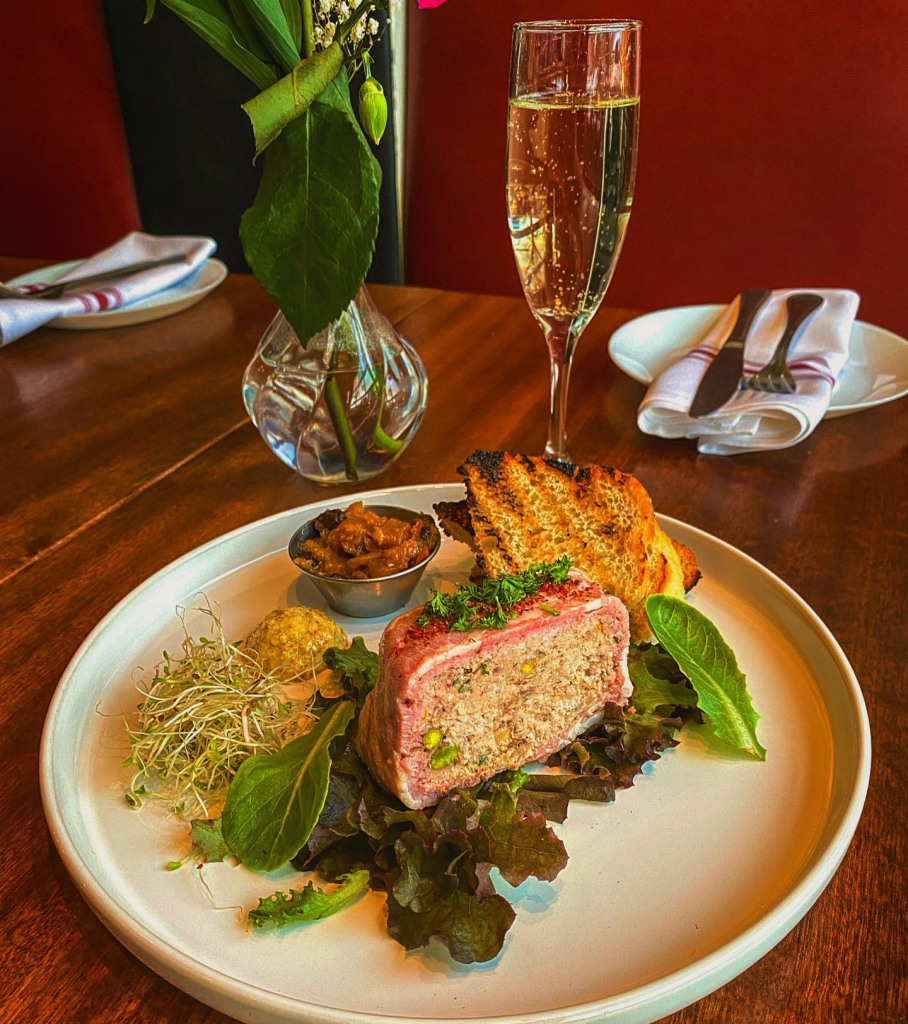 The Danforth, also known as Greektown, is a vibrant neighbourhood located just east of the Don Valley Parkway along Danforth Avenue. The neighbourhood is renowned for its diverse cuisine and excellent restaurants. From Greek to Italian, Indian to Japanese, and everything in between, the Danforth offers a wide range of dining options for food lovers. If you are storing your belongings at our storage facility in Scarborough near the Danforth and you are looking for a great place to eat, here are some of the best restaurants that the neighbourhood has to offer.
Athens Restaurant
707 Danforth Ave, Toronto, ON M4J 1L2
(416) 465-4441
Hours: Tuesday to Sunday: 12- 11 pm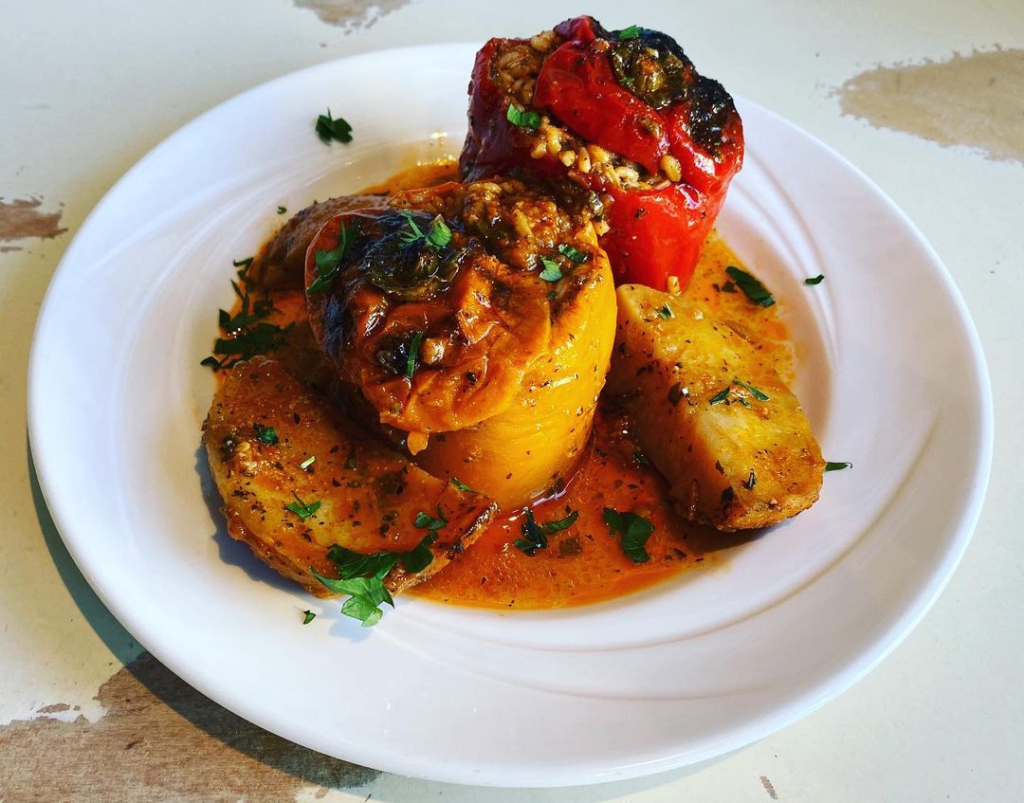 Athens Restaurant has been a fixture of the Danforth neighbourhood for over 40 years. Located just minutes away from Pape subway station; Athens serves some of the best Greek food in the entire city. Since Athens opened in 1977 it has been a popular spot for locals of the Danforth neighbourhood. When you step into Athens Restaurant, you are greeted by a charming Mediterranean ambiance. The décor is inspired by Greek culture, featuring elements such as white-washed walls, rustic wooden features, and blue accents reminiscent of the Aegean Sea. The space is cozy and welcoming, perfect for enjoying a meal with friends or family. One of Athens' signature features is its open concept kitchen; you can walk right into the kitchen and see what the daily specials are. This gives Athens a unique feel that is unlike any other restaurant in the area.
Athens restaurant prides itself on using seasonal and local ingredients whenever possible. Many of the menu items are made using ingredients that were sourced from local farmers' markets around the neighbourhood. You can start your meal with some traditional Greek appetizers, such as tzatziki, dolmades, Greek salad, or spanakopita. For the main course, you can try some delicious dishes like moussaka, souvlaki, roasted lamb, and biftekia. For dessert, you have to try Athens' famous baklava along with their decadent Karithopita, which is a traditional Greek walnut cake.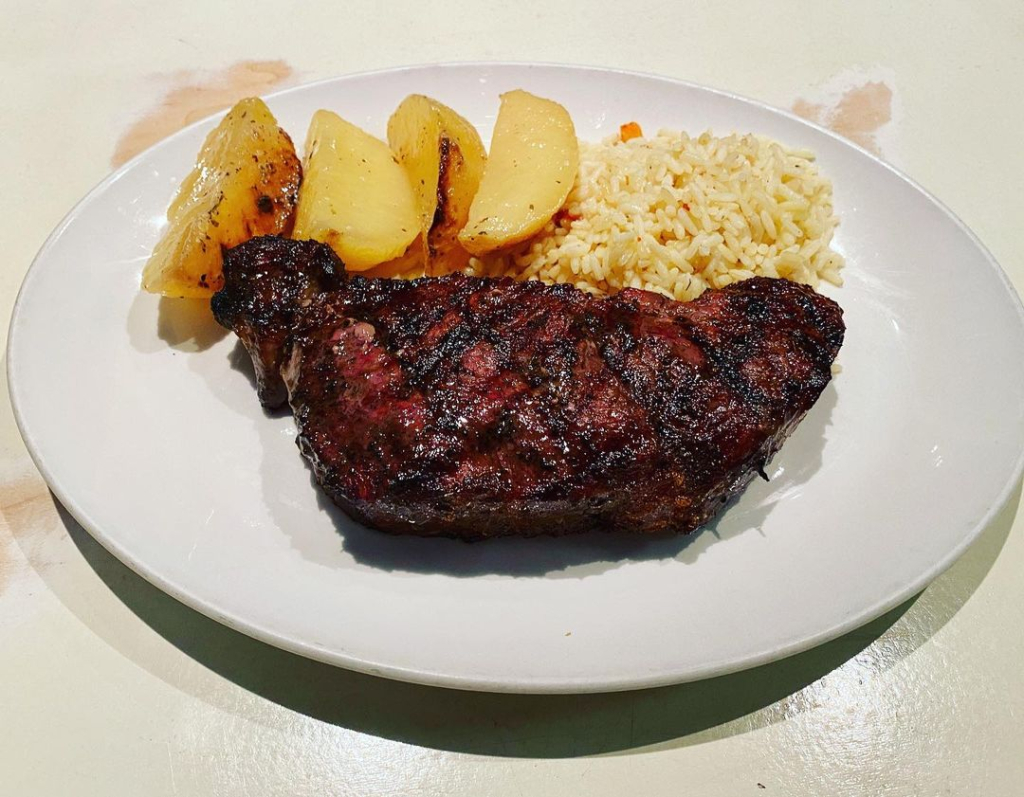 To accompany your meal, Athens Restaurant offers an extensive selection of Greek wines and spirits. From robust reds to crisp whites and traditional ouzo, you can find the perfect beverage to complement your food and enhance your dining experience. Overall, Athens Restaurant is a fantastic place to immerse yourself in the flavours of Greece. With its inviting ambiance, authentic cuisine, and exceptional service, it promises a memorable dining experience that will transport you to the sun-kissed shores of the Mediterranean. The restaurant is also available for private events: family celebrations, business lunches, dinners, and more.
Aviator Danforth
1458 Danforth Ave, Toronto, ON M4J 1N4
(647) 348-2680
Hours: Thursday to Saturday: 5- 10 pm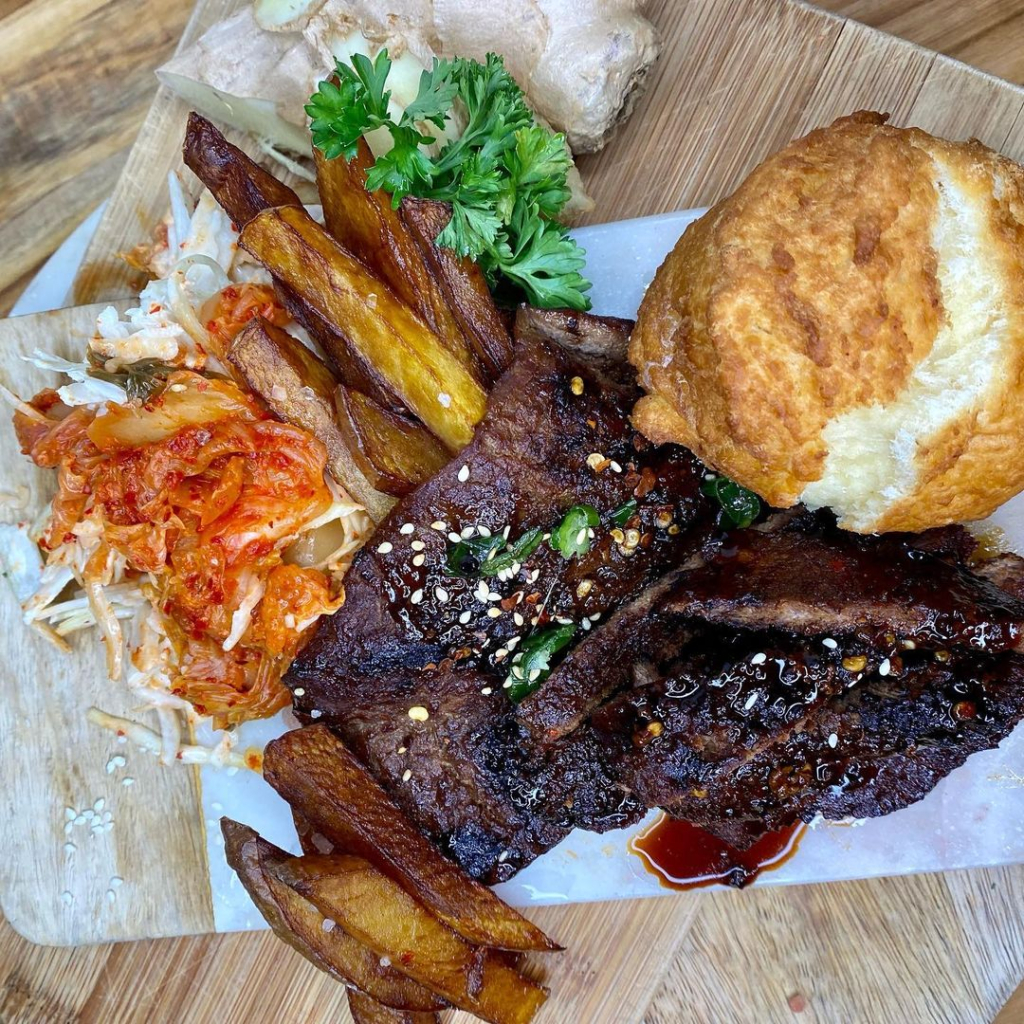 Aviator is a refined and relaxed bistro that serves a varied menu of internationally inspired dishes and is an amazing spot for a weekend brunch in the heart of the Danforth. Located on Danforth Avenue across the street from Parkmount Road, Aviator is an incredible trendy and stylish restaurant that offers an elegant yet relaxed dining atmosphere. Aviator has a simple design aesthetic that allows diners to focus on the amazing food and drink selection.
The menu at Aviator Danforth showcases a fusion of international flavours and culinary creativity. The dining room is open evenings from Thursday to Saturday and offers a diverse and exciting selection of food. Some of the standout menu items at Aviator include the Korean fried chicken, the penne a la vodka, the crackling pork tacos, and the seared salmon, which is served with a tomato cucumber raita. If you are unable to dine-in, the team at Aviator has created a great take-out experience as well. Full meals are prepared that can be picked up at the restaurant. The dates and hours for pickup are posted on the Aviator Instagram page as well as emailed to everyone who has joined the mailing list.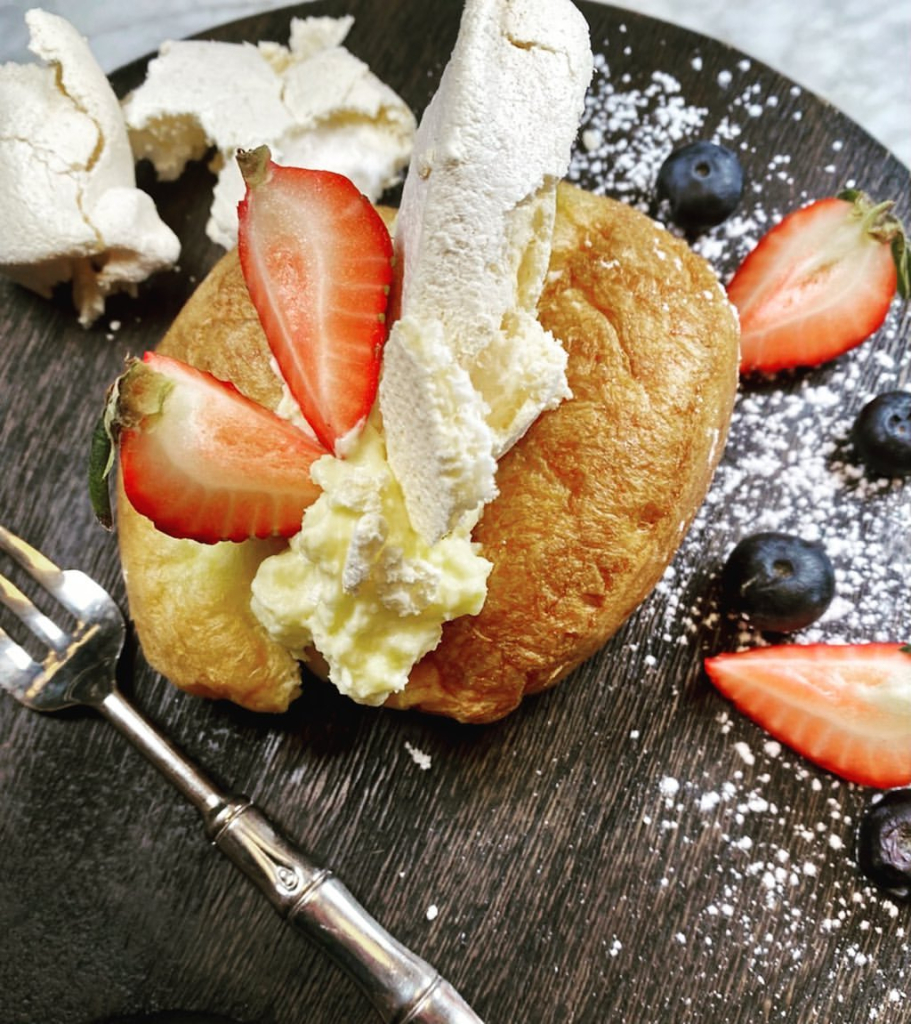 With its eclectic menu and amazing ambience, Aviator is the perfect spot for an intimate dinner experience. Aviator also offers an afternoon tea each Saturday and a monthly wine night. This sleek and stylish bistro has become a popular destination for Danforth locals looking to enjoy a night out with great food and impeccable service.
Boukan Edible Bliss
774 Danforth Ave, Toronto, ON M4J 1L5
(416) 686-1880
Hours: Wednesday to Friday: 4-10 pm | Saturday and Sunday: 11 am- 12 am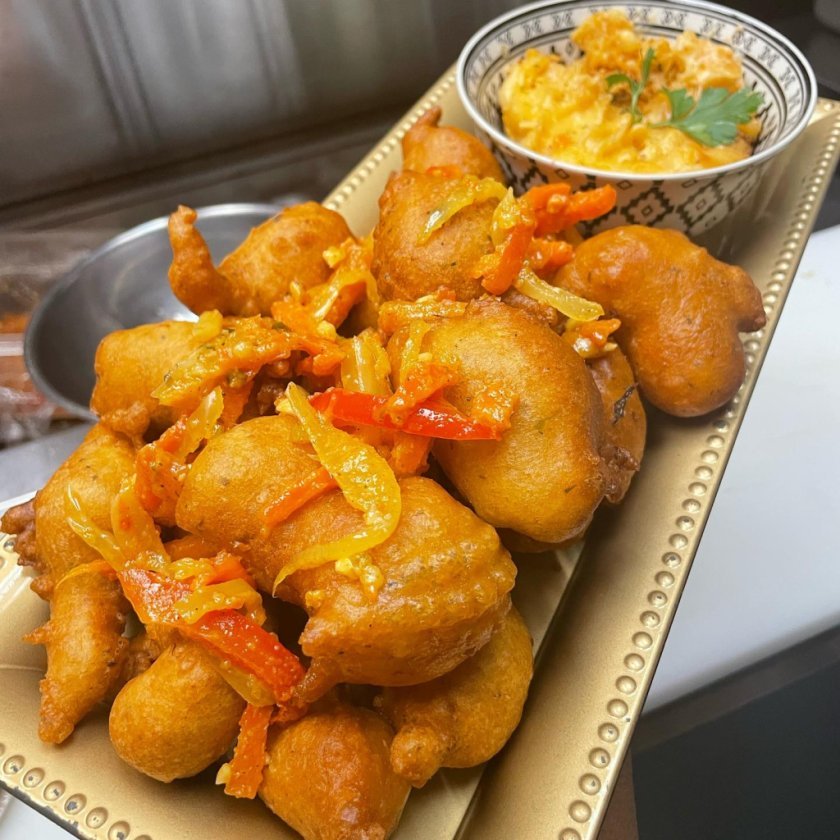 Located in the heart of Greektown in the Danforth, Boukan Edible Bliss offers a Haitian-Caribbean fusion food experience that is unlike any other restaurant in the city. Boukan's fresh and exciting menu paired with its lively and vibrant atmosphere have made it one of the most popular restaurants in the neighbourhood. Boukan takes its name from the Creole word for campfire, specifically, the historic fires which were central to the gatherings held by Haitian slaves where dancing, food, and culture were shared. The boukan was a place that symbolized happiness, joy, and togetherness during difficult times. Owners Amir Senat and Ricardo Province had a simple goal when they opened Boukan; to express the rich culture of Haiti and Creole food in a fun and modern way.
The food at Boukan Edible Bliss is presented in an extremely colourful and artistic fashion. Boukan's menu is comprised of classic Haitian street food with a fun modern twist. Some of the standout items on the Boukan menu include the jerk chicken sandwich, the vegan Boukanye burger, the plantain bowls, and the brown butter Hennessy chicken and waffles. While Boukan has an eclectic menu of delicious items, their signature dish has to be the Fritay, which are an assortment of different fried foods. Make sure to leave room for dessert because Boukan serves an outstanding banana beignet.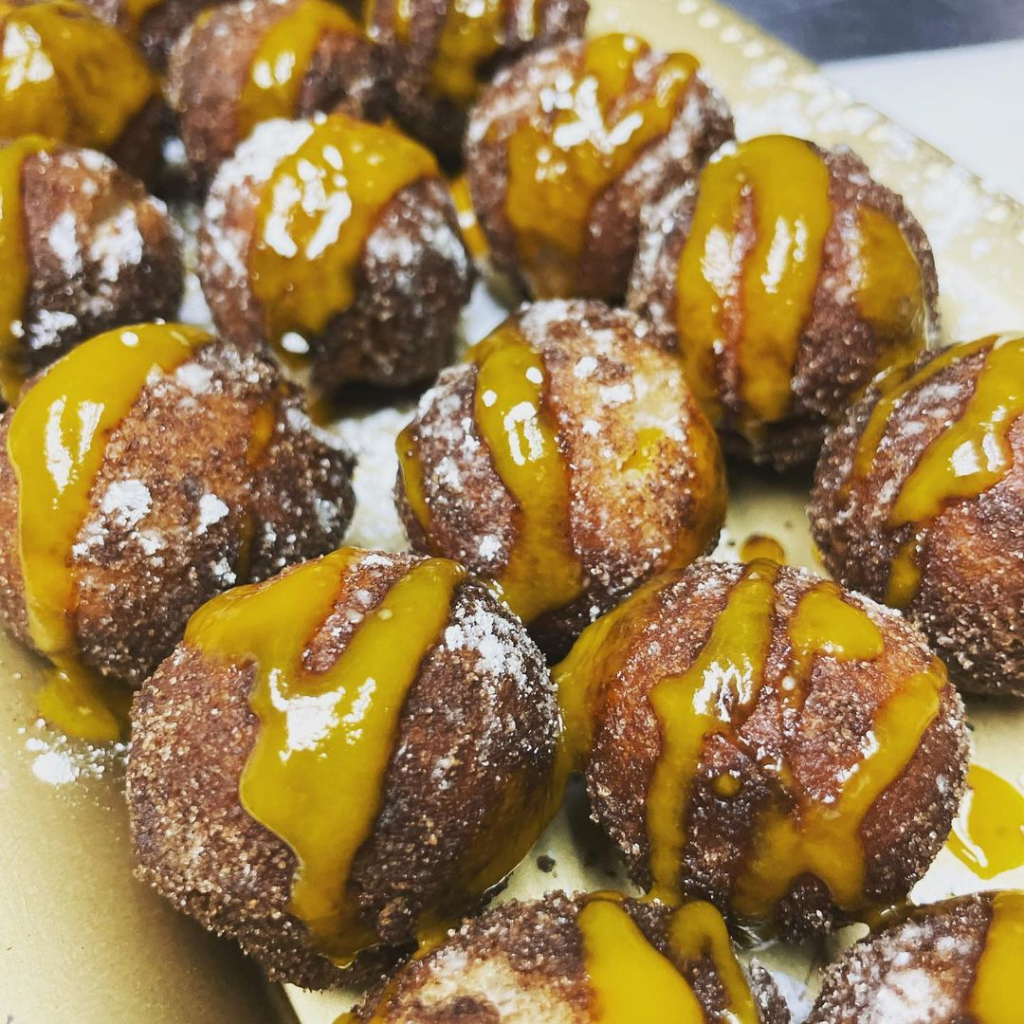 Boukan Edible Bliss has a laid back and welcoming vibe that makes each and every customer feel like they are at home. The restaurant loves to highlight local artists and bring the community together through weekly events; whether it's a comedy night, open mic night, or collaborating with other local community organizers to host a community event. Aside from providing amazing food, Boukan also helps support various charitable efforts. Boukan For Haiti is a Haitian community initiative that provides ongoing support post crises consisting of a donation supply drive, and a fundraising drive via GoFundMe. Boukan Edible Bliss is a pillar of the Haitian community in Toronto and has become a hub of community involvement and support. If you are in the Danforth and want to experience authentic Haitian food in an amazing environment, make sure to visit Boukan Edible Bliss.
BanCan Kitchen
1328 Danforth Ave, Toronto, ON M4J 1M9
(416) 469-0002
Hours: Monday to Thursday: 12- 10 pm | Friday to Sunday 12 pm- 2 am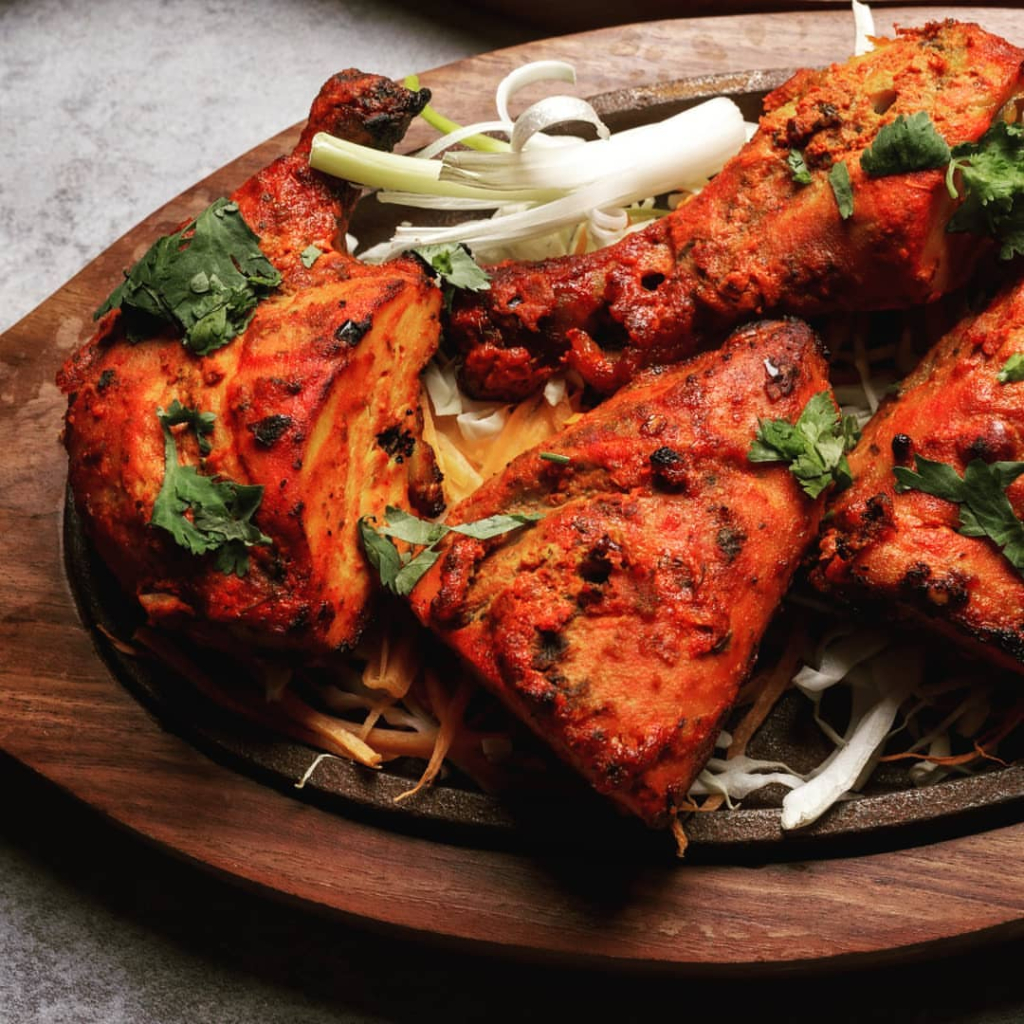 BanCan Kitchen has been serving authentic south Asian food in the Danforth since 2015. BanCan's menu includes a wide variety of dishes with inspiration coming from India, Pakistan, Bangladesh, and Nepal. The bright red exterior is hard to miss as you are walking down Danforth Avenue. Inside you will find an understated interior with a simple layout and décor. While this restaurant's interior is relatively unassuming, the dishes they are serving are bursting with vibrant colours and amazing flavours.
BanCan's eclectic menu includes dishes from all over south Asia, ensuring that you will find something that you love, no matter who you are. The extensive appetizer section of the menu includes classic dishes such as vegetable samosas, chicken pakora, and fuchka, which is a delicious combination of boiled chickpeas, fresh onion, and savory masala. The Curry Delights section of the menu offers an even wider selection of dishes, with both vegetarian and non-vegetarian options. Some of the standout curry dishes include chicken and lamb saag, lamb vindaloo, butter chicken, goat kala bhuna, karahi paneer, karahi aloo, saag paneer, and tarka dal, which is red lentils sautéed in vegetable oil with cumin seeds and chopped ginger. BanCan kitchen also offers various kinds of biriyani, tandoori, and seafood dishes.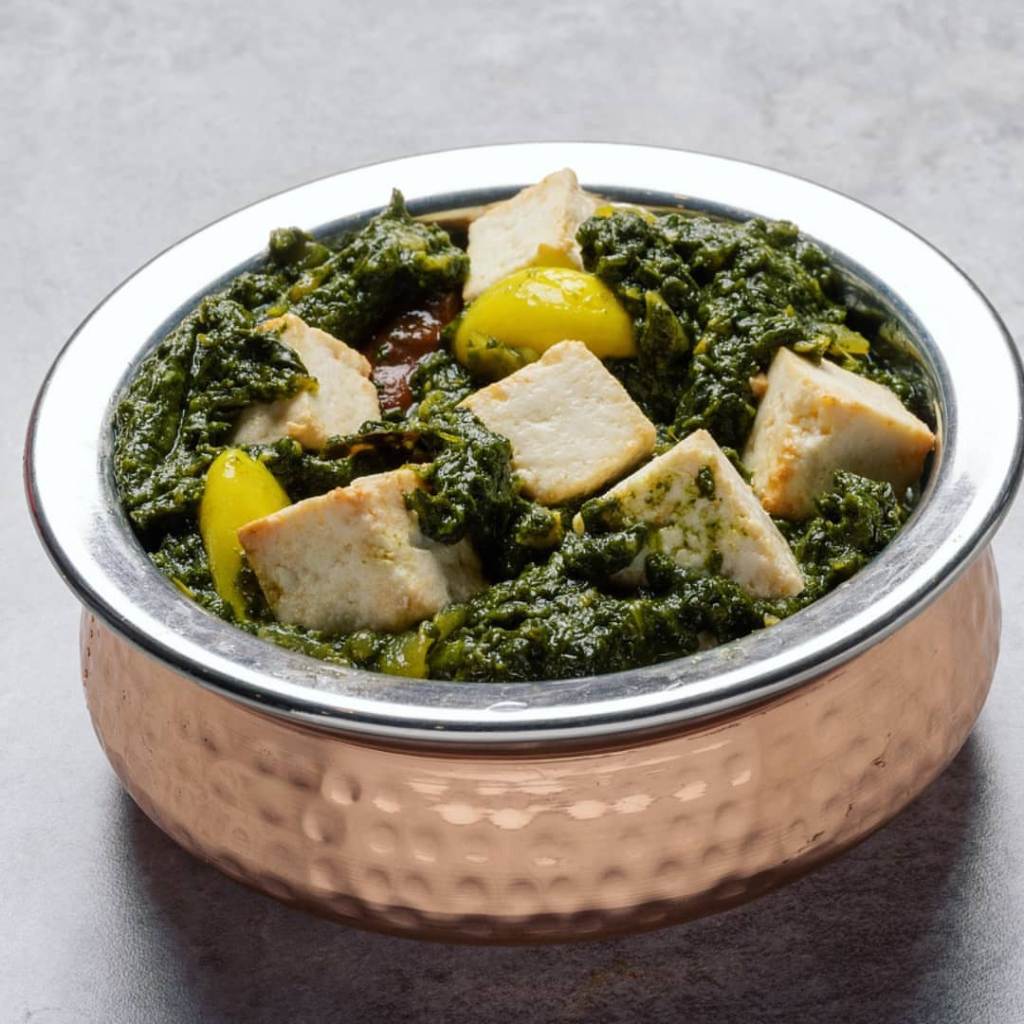 The dessert menu is also full of delicious items including mint chutney, mango lassi, gulab jamun, and kheer, which is an Indian style rice pudding flavoured with cardamom and garnished with pistachios. BanCan is dedicated to using only the freshest ingredients possible to provide their customers with an enjoyable and authentic dining experience. The kitchen also offers large platters, which are perfect for corporate events, birthdays, and other celebrations. If you are in the Danforth area and are looking for amazing south Asian food, look no further than BanCan Kitchen.
El Sol
1448 Danforth Ave, Toronto, ON M4J 1N4
(416) 405-8074
Hours: Tuesday to Sunday: 2- 9 pm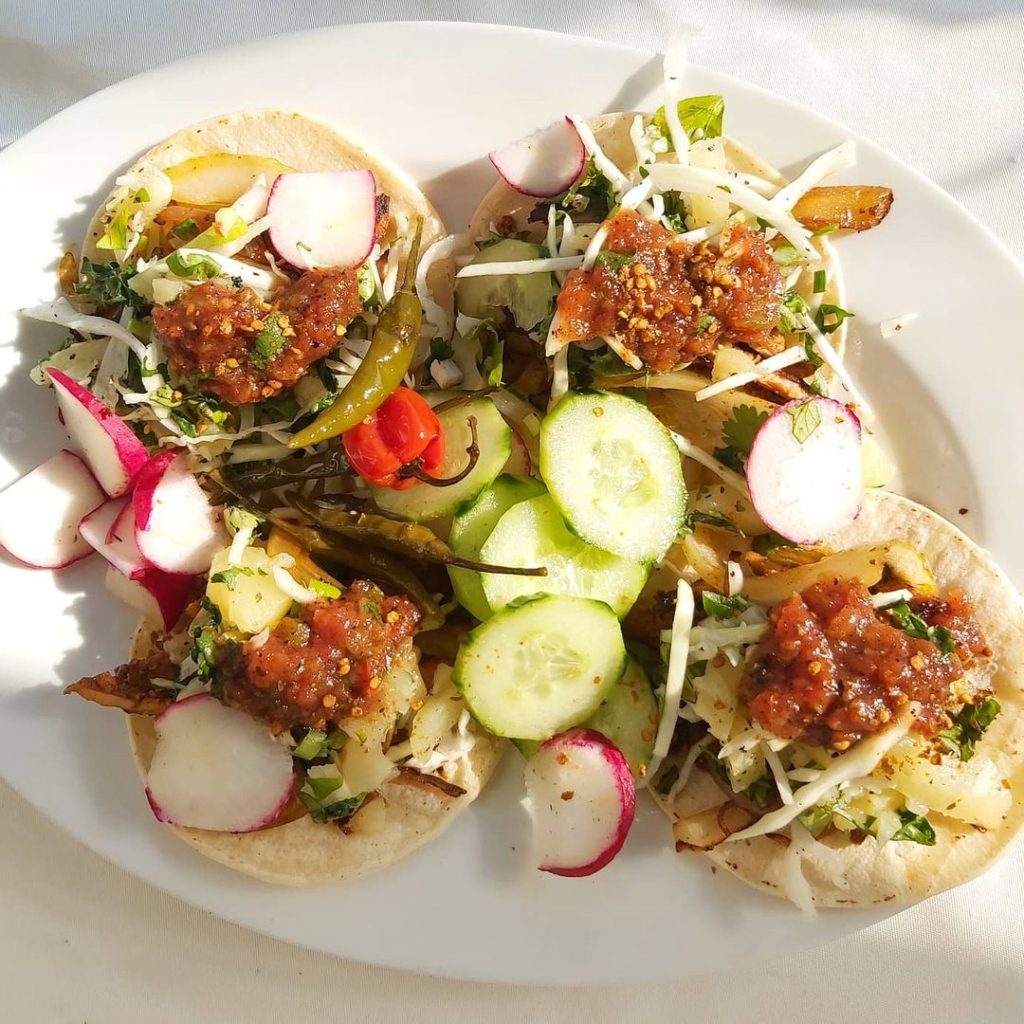 El Sol restaurant has been a family-owned business in the heart of the Danforth since 1991. Chef Yolanda Paez has dedicated her life to developing an innovative style of Northern Mexican cuisine drawing inspiration from Mexico's Norteño home style of cooking. Located in the center of the Danforth, just east of Monarch Park Avenue, El Sol offers a unique dining experience as its interior is filled with traditional Mexican art and decorations. The vibrant and colourful artwork art that covers the walls of El Sol is incredibly immersive. It is not uncommon for people to walk around the restaurant before and after their meals examining the artwork and displays, which celebrates the restaurant's Mexican roots. Chef Yolanda Paez also celebrates her indigenous ancestry by incorporating pre-Hispanic recipes into El Sol's Menu, such as her unique family recipe for Mole sauce, found on the specialty side of the menu.
Along with its exciting and vibrant décor, El Sol also offers an expansive menu with some of the very best Mexican food in the city. The menu is full of classic Mexican dishes including guacamole, empanadas, tamales, tacos aguileños, tostadas norteñas, carne asada, pollo en mole, pescado el sol, and sopes, which is a traditional Mexican dish featuring a soft corn tart topped with your choice of mushrooms, potatoes, machaca, chicken, or chorizo. Along with the amazing food options, El Sol also has a great beverage menu featuring wine, domestic and Mexican beers, and a variety of mixed drinks including margaritas and sangria.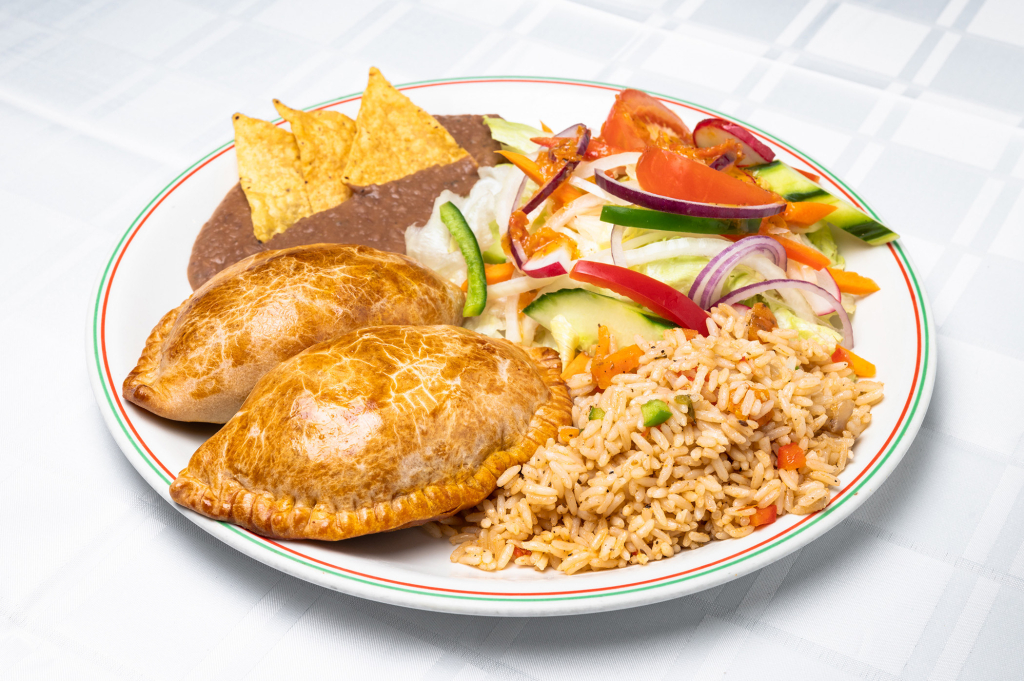 Whether you're seeking a casual dinner with friends, a romantic date night, or a festive celebration, El Sol on the Danforth offers an authentic taste of Mexico in Toronto. Its vibrant ambiance, flavourful cuisine, and attentive service create a memorable dining experience that will transport you to the heart of Mexican culture. El Sol is a must visit location if you are seeking out amazing Mexican food in the Danforth neighbourhood.
La Vegan Authentic Ethiopian Cuisine
1450 Danforth Ave, Toronto, ON M4J 1N4
(416) 546-8723
Hours: Monday to Friday: 4- 11 pm | Saturday and Sunday: 11 am- 11 pm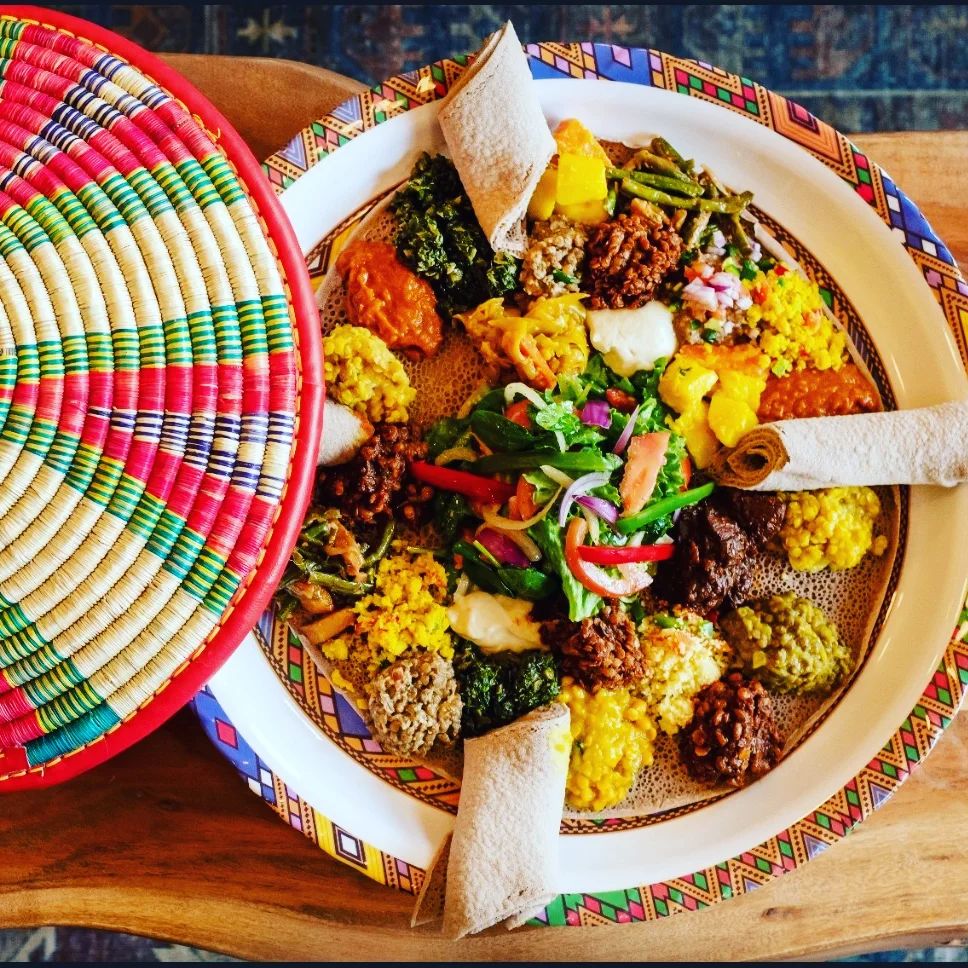 La Vegan is a vegan only restaurant in the heart of the Danforth neighbourhood that specializes in Ethiopian vegan cuisine. Located just west of Coxwell Avenue along Danforth Avenue, La Vegan is a bright and energetic restaurant that is dedicated to providing an authentic Ethiopian dining experience to those who follow a vegan lifestyle. La Vegan has a modern and stylish interior with exposed brick, wooden beams overhead, and plenty of plants to give the space a lively atmosphere. The restaurant also features Ethiopian and Eritrean artwork and clothing along the walls creating a culturally immersive dining experience.
As the name would suggest, La Vegan's menu is 100% vegan featuring no meat or meat byproducts. The menu at La Vegan showcases the rich and diverse culinary heritage of Ethiopia. Ethiopian cuisine is known for its flavourful spices, aromatic herbs, and unique cooking techniques. What sets La Vegan apart is its commitment to offering vegan options without compromising on the traditional flavours that make Ethiopian food so exceptional. Some of the standout dishes on the Le Vegan menu are the Ethiopian yesuf fit fit, the buticha, and the gomen, which is an Ethiopian version of collard greens. One of the highlights of Ethiopian cuisine is injera, a spongy, fermented flatbread that serves as the foundation of many dishes. At La Vegan, you can savor injera paired with a variety of delicious vegan stews and dishes known as wats. These wats are made from a medley of vegetables, legumes, lentils, and aromatic spices, which create amazing and complex flavour profiles.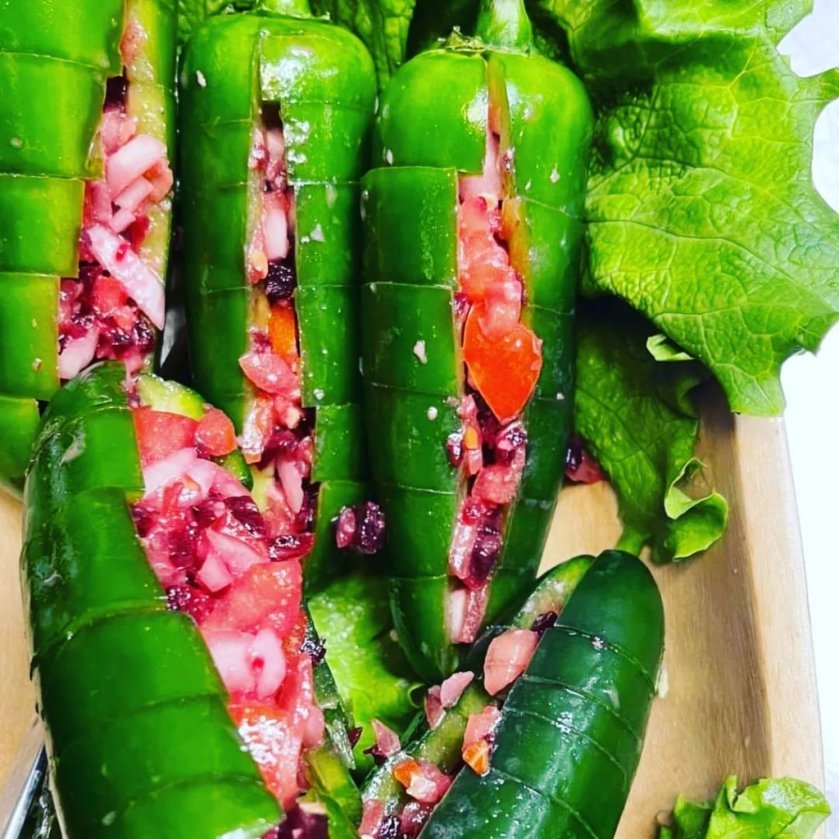 In addition to the savory dishes, La Vegan also offers a selection of refreshing beverages and traditional Ethiopian coffee. Ethiopian coffee is renowned for its rich and bold flavour, and at La Vegan, you can experience the traditional Ethiopian coffee ceremony. The staff at La Vegan is friendly, knowledgeable, and passionate about Ethiopian cuisine. They are happy to guide you through the menu, explaining the flavours and recommending dishes that suit your preferences. Their warm hospitality adds to the overall dining experience and ensures that you feel welcome and well taken care of. Whether you are a vegan, a vegetarian, or simply a food lover looking to explore the vibrant flavours of Ethiopian cuisine, La Vegan Authentic Ethiopian Cuisine is a must-visit restaurant in the Danforth neighbourhood.
Mocha Mocha
489 Danforth Ave, Toronto, ON M4K 1P5
(416) 778-7896
Hours: Monday: 11 am- 4 pm | Tuesday to Friday: 11 am- 8 pm | Saturday and Sunday 10 am- 4 pm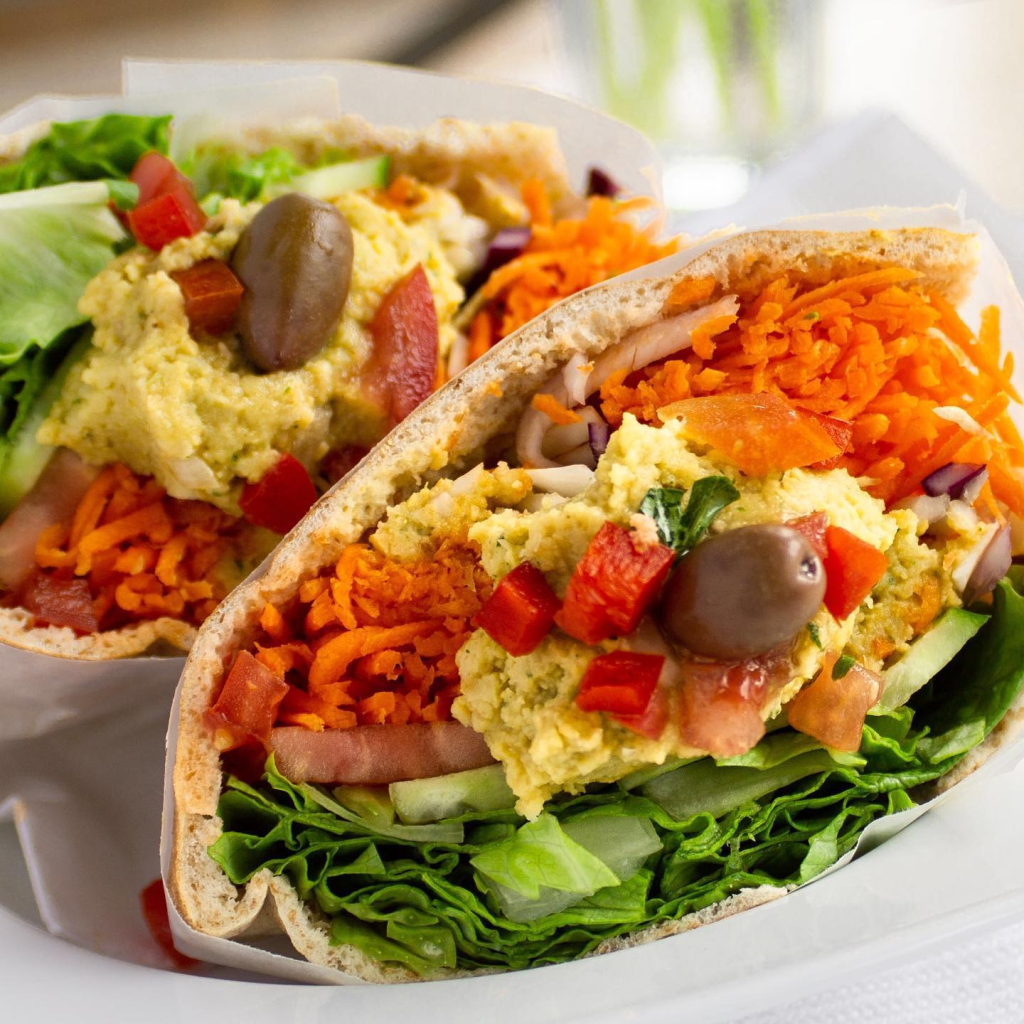 Mocha Mocha has been the go-to neighbourhood café in the Danforth area for over 30 years. Open for breakfast, lunch, dinner, and weekend brunch, Mocha Mocha offers a well-balanced menu full of flavourful and nutritious dishes. Owners Marijan and Mercedes Tripkovic have blended their multi-cultural heritage along with their experience in the hospitality industry to create this unique and vibrant establishment. Previously, the pair owned and operated "Palachinke", a successful Dutch-style pancake house in Lima, Peru. In 1991, Mercedes was the consultant for development and implementation of recipes for Movenpick Marche Restaurants in Toronto, Montreal, and Boston. It was around this time that the pair decided to open up Mocha Mocha in the heart of the Danforth.
Mocha Mocha has an eclectic menu with items ranging from light vegetarian choices to spicy creations infused with Latin American and African flavours. Popular dishes include the warm brown rice salad, scrambled eggs and lox, spicy chick-pea guacamole, fish tacos, tuna potato cake, African chicken stew, ham and cheese crepes, Mediterranean salad, and niçoise salad. The star of the show at Mocha Mocha is, of course, the coffee. The café takes pride in serving high-quality, expertly crafted coffee that is sure to satisfy even the most discerning palates. From rich and robust espressos to creamy lattes and exquisite cappuccinos, their baristas skillfully prepare each cup with precision and care.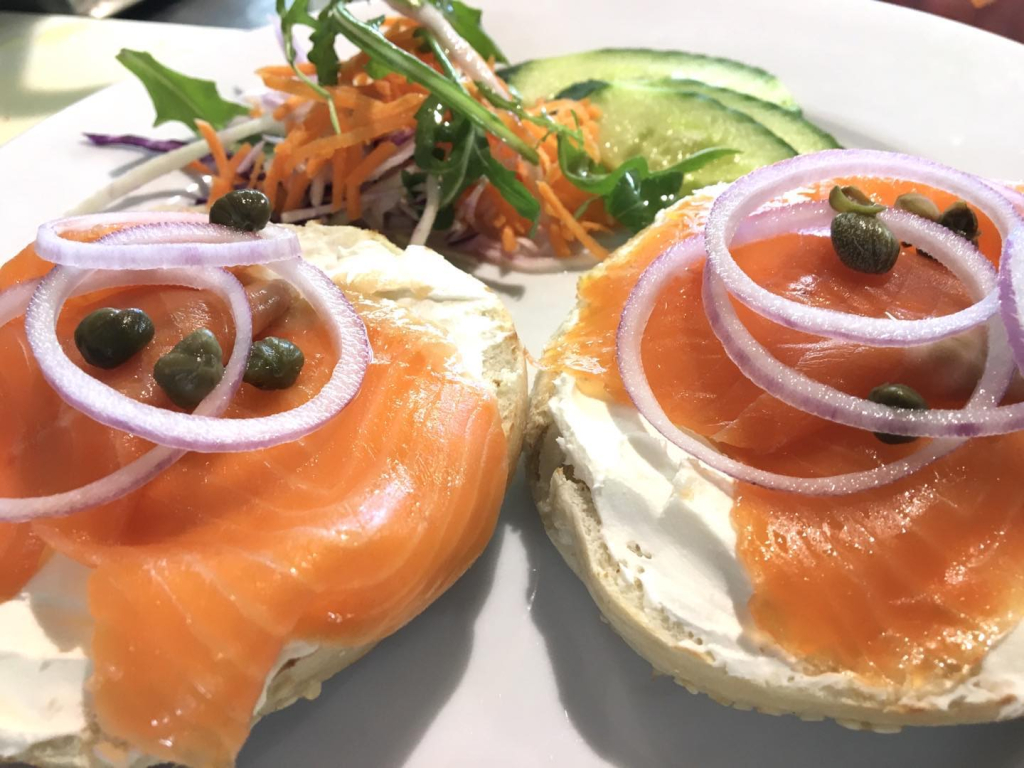 To complement your meal or satisfy your sweet tooth, Mocha Mocha offers a tempting array of baked goods and pastries. The dessert menu features crepes, brownies, tarts, scones, and alfajores, which are cookies filled dulce de leche popular in many South American countries. Mocha Mocha's charming and cozy interior provides a welcoming environment, which is why the restaurant has become a beloved spot for Danforth locals. The warm and relaxed atmosphere is perfect for catching up with friends, working on your laptop, or simply enjoying a moment of tranquility with a wonderful cup of coffee and some great food.
Morgans On The Danforth
1282 Danforth Ave, Toronto, ON M4J 1M6
(647) 537-3020
Hours: Tuesday: 4- 11 pm | Wednesday to Sunday: 11 am- 11 pm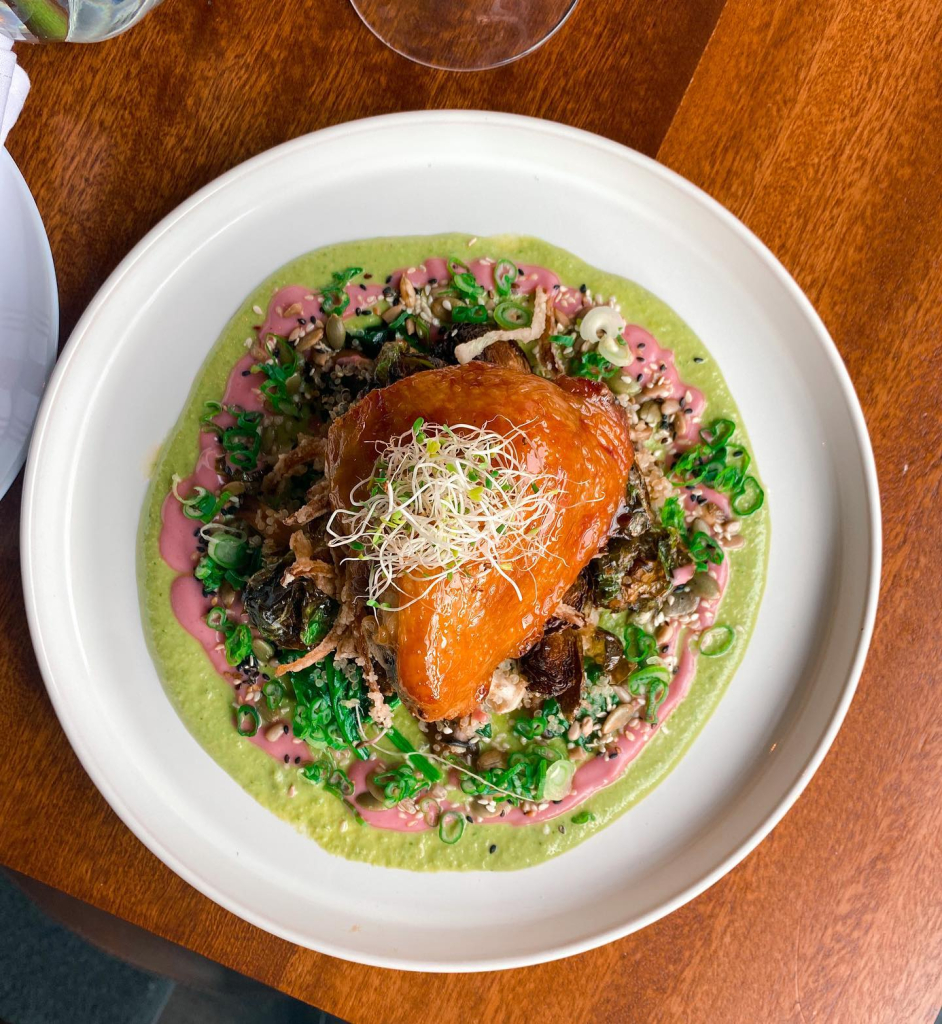 Serving the Danforth for over a decade, Morgans has quickly become one of the most popular restaurants in the neighbourhood. Morgans On The Danforth is extremely dedicated to providing quality food for their customers, which is why they put an emphasis on using high-quality locally sourced ingredients. Located just down the street from Greenwood subway station, Morgans has a comfortable and stylish interior with an outdoor seating area, which is the perfect place to enjoy a great meal in the warm summer months. Morgans prides itself on delivering exceptional and warm service, which makes each and every customer feel like they are a regular at the restaurant. This amazing service paired with the great food is why so many people end up making Morgans one of their go-to restaurants in the Danforth neighbourhood.
The menu at Morgans On The Danforth offers a wide variety of dishes that cater to a range of culinary preferences. From classic pub fare to international-inspired dishes, there's something for everyone to enjoy. One of the signature dishes on the menu is the Morgans burger, which is a house made 8 oz. angus chuck and brisket patty topped with smoked cheddar, red onion and tomato marmalade, truffle aioli and served with a choice of steak cut fries or a house salad. Morgans also offers a plant-based version of their signature burger. Other notable items on the menu include the 12 oz. Angus New York strip steak, the fish and chips, the pearl barley spring risotto, and the pesto ricotta gnocchi.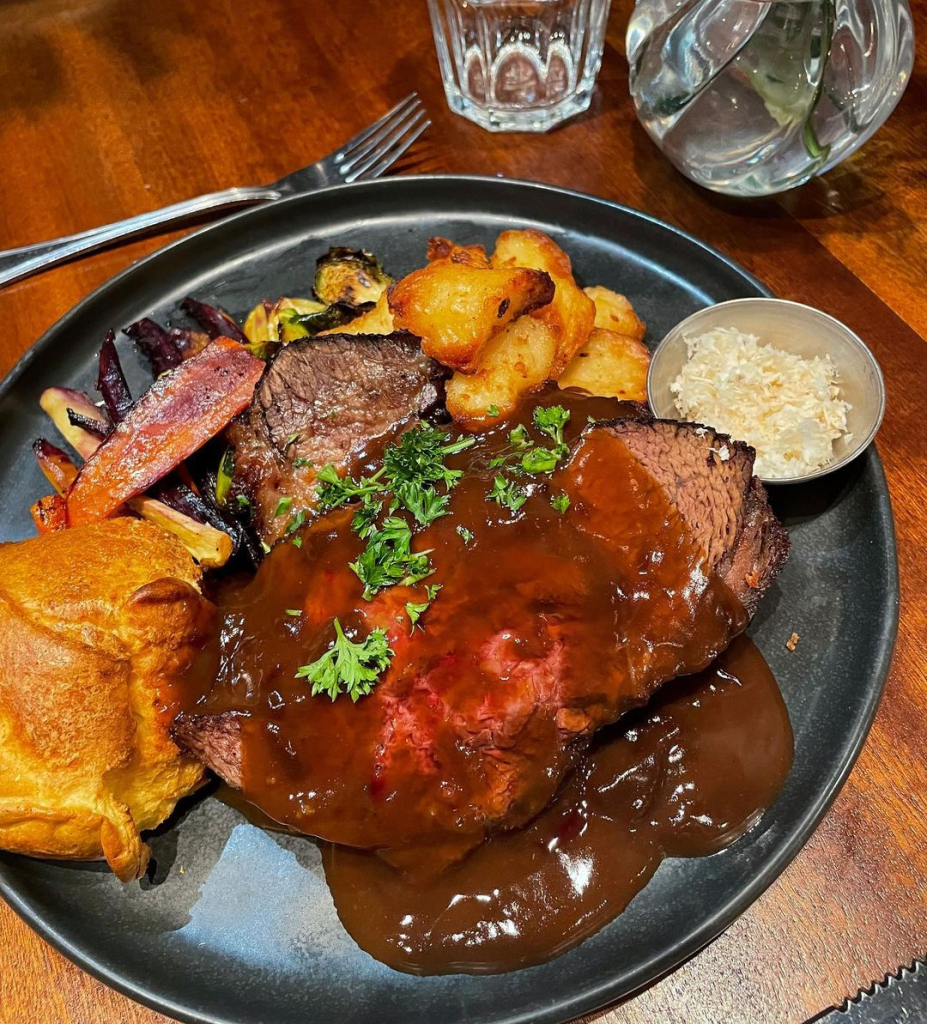 Morgans On The Danforth is also well-known for its expansive beverage menu. The bar serves an extensive selection of local craft beers along with an impressive collection of fine wines from around the world. Morgans also offers a wide variety of cocktails including an aperol spritz, an espresso martini, and a mango fuego, which has mescal, triple sec, lime, mango, and torched kaffir lime. Whether you're seeking a delicious meal, a relaxing drink, or a lively night out, Morgans On The Danforth offers a memorable and enjoyable dining experience. With its inviting ambiance, diverse menu, and friendly service, it has become a beloved spot in the Danforth neighborhood.
North of Brooklyn Pizzeria
663 Greenwood Ave, Toronto, ON M4J 4B3
(647) 352-1000
Hours: Sunday to Wednesday: 12- 10 pm | Thursday to Saturday: 12- 11 pm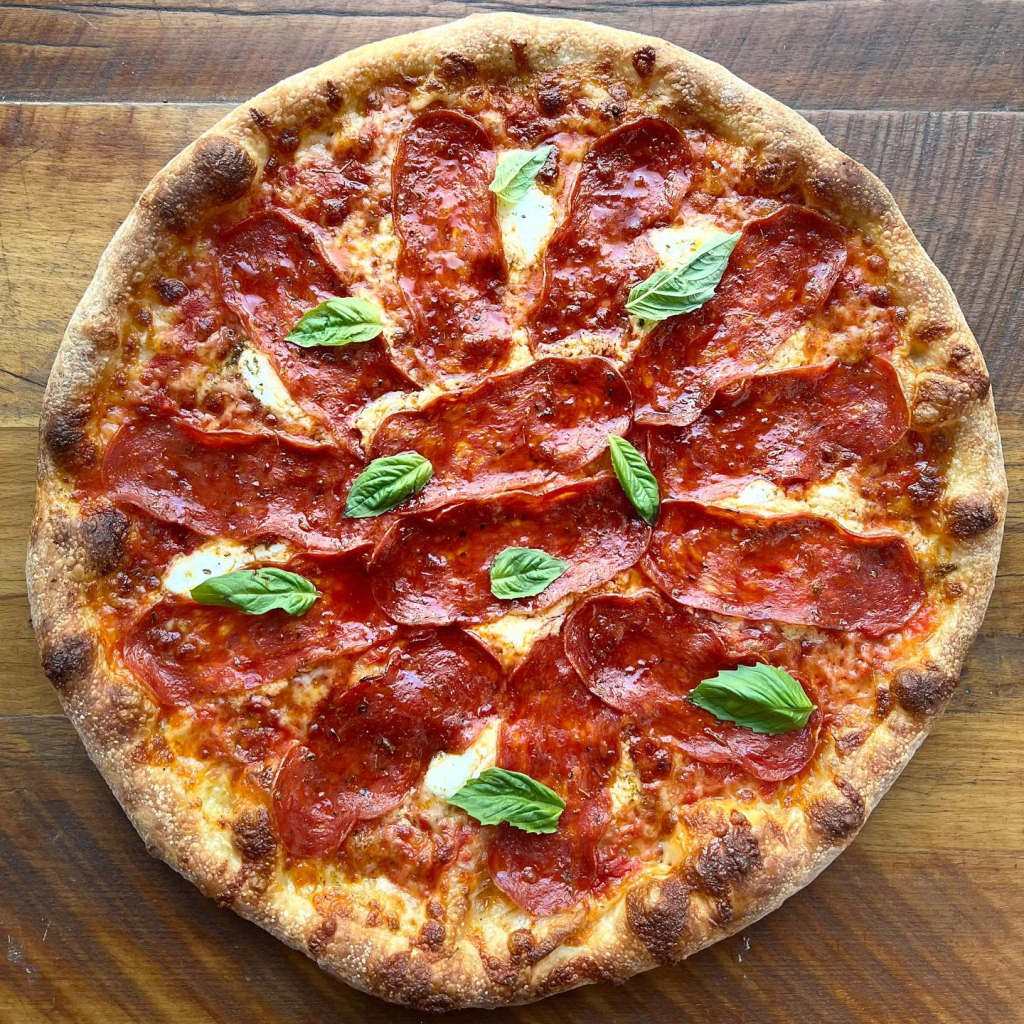 Historically North of Brooklyn has been a takeout-and-delivery-focused pizzeria, but we all know that pizza is best served hot right out of the oven. Due to the demand for a dine-in option, North of Brooklyn Pizzeria opened a new location in the Danforth on Greenwood Avenue with a greater focus on the sit down dining experience. This new location is also known as the Better Half Bar. The menu will be familiar to long-time fans of the brand. There is a well-rounded selection of pizzas along with a few special menu items that are specific to the Better Half Bar. The classic North of Brooklyn crust remains unaltered maintaining its signature crispiness. The pizza is made with poolish dough, which is low-yeast, pre-fermented dough that helps it develop a deeper more complex flavour. The red oak paneling, paired with the stain glass windows and ambient lighting, give North of Brooklyn's Better Half Bar a casual and cozy feel that makes it a great place to enjoy a delicious slice of pizza with family and friends. The restaurant spans two floors with foosball, chess and checkers, and shuffleboard on the lower level.
The pizza selection is great with a wide variety of options to choose from. The truffle shuffle pizza is a good vegetarian option with earthy cremini mushrooms, truffle cream, caramelized onions, and a blend of mozzarella and smoked cheddar. The killer bee pizza is a North of Brooklyn staple featuring mozzarella, Calabrese sausage, jalapeños, pickled red onions, oregano, and honey. Better Half Bar is the only North of Brooklyn location to offer oven-baked jumbo wings. After much experimentation, Head Chef Alex Potter settled on a 24-hour air-dry process involving a special oil blend with a touch of honey to encourage caramelization, and a lighter dredge than your standard deep-fried wing. The result was a delicious and crispy wing with just the right amount of sauce.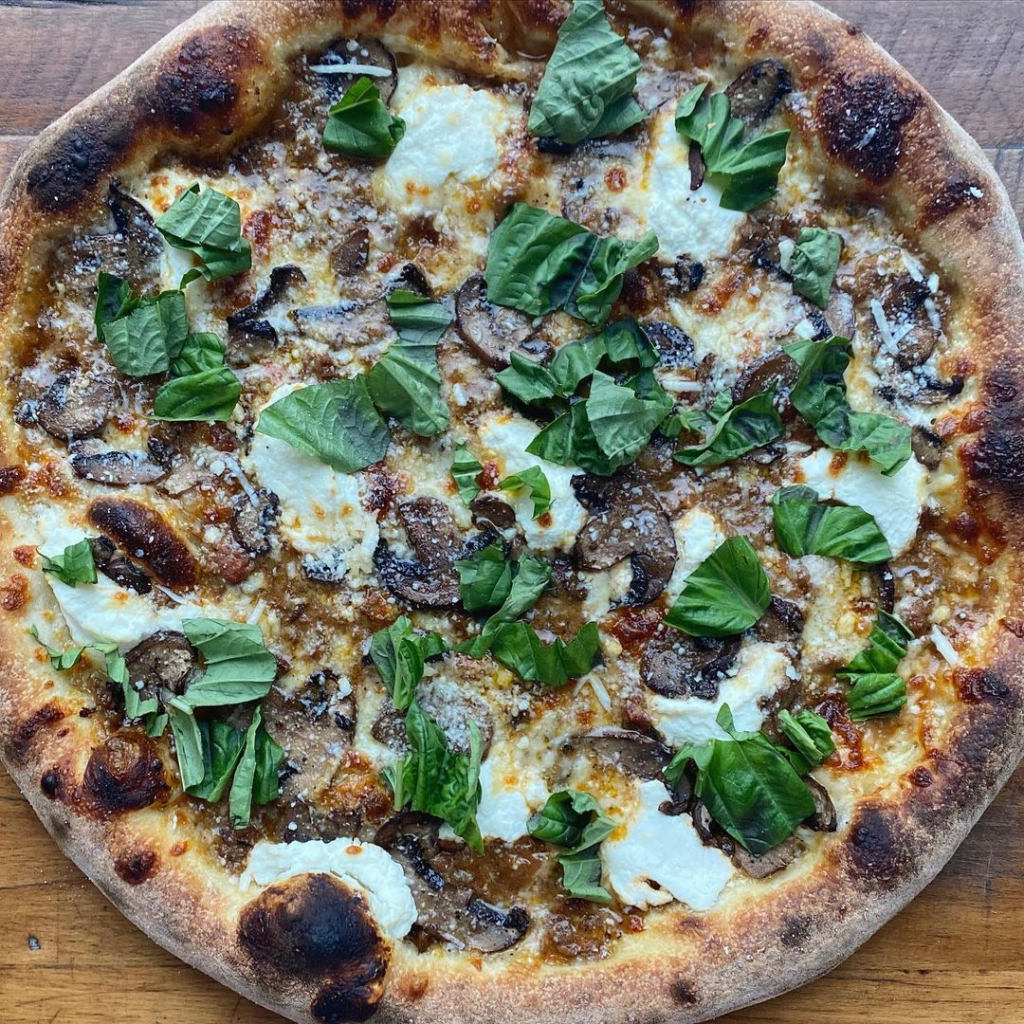 Along with the amazing pizza and wings, Better Half Bar also has an extensive beverage menu. There's craft beer from mostly local breweries, a good mix of IPAs, lighter lagers, and innovative local favourites such as Godspeed's yuzu saison. There is also a great wine list featuring mostly lighter wines that pair well with pizza. While cocktails are not the main focus, Better Half Bar also serves a variety of classic cocktails such as the old fashioned, the negroni, and the whiskey sour. Overall, North of Brooklyn's Better Half Bar has everything you could ask for in a local pizzeria—an amazing atmosphere, a welcoming and friendly staff, and most importantly amazing pizza.
Pomarosa Coffee Shop & Kitchen
1504 Danforth Ave, Toronto, ON M4J 1N4
(416) 462-2945
Hours: Sunday to Thursday: 8 am- 9 pm | Friday and Saturday: 8 am- 9 pm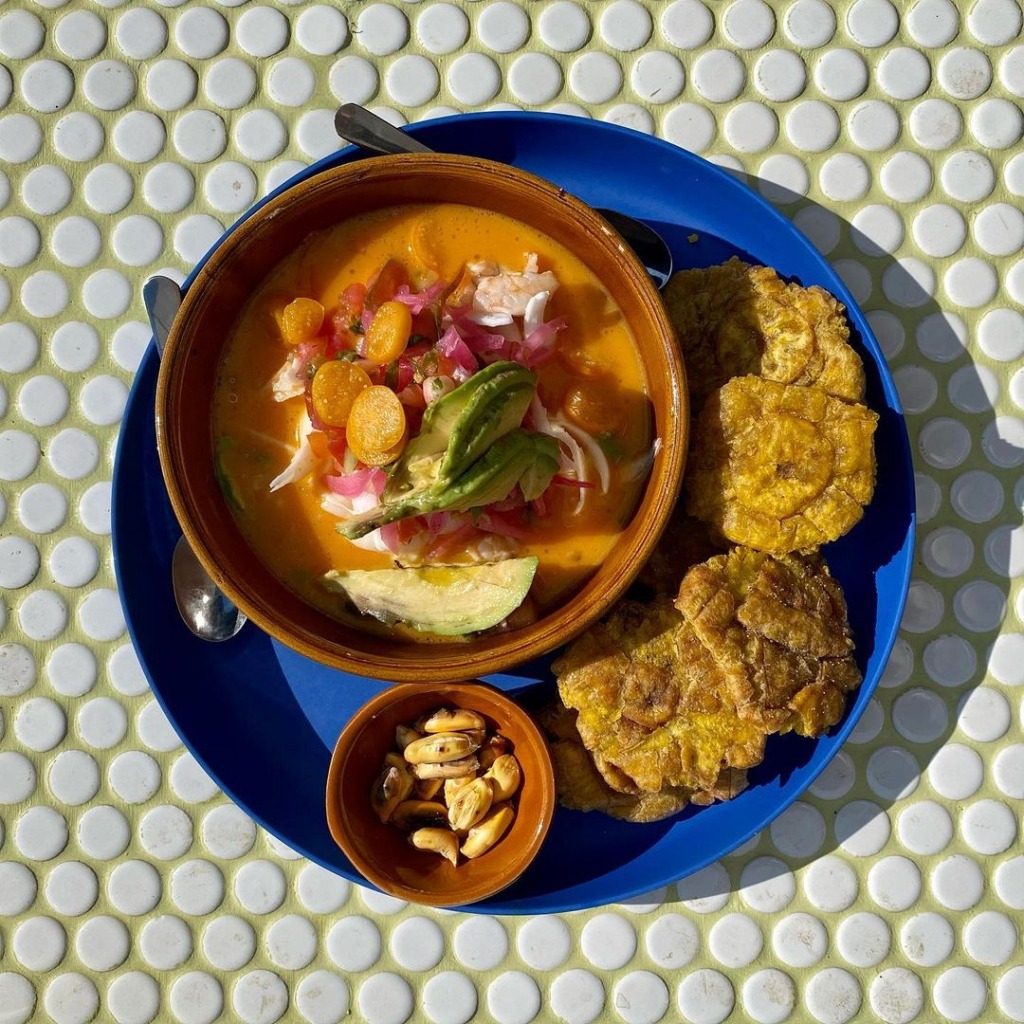 Pomarosa Coffee Shop and Kitchen is an intimate café tucked away in the heart of the Danforth neighbourhood. This local hidden gem first opened in 2017 with the goal of bringing a little piece of Venezuela to the Danforth. The vision was simple, to develop a warm and inviting space for customers to enjoy premium coffee, fruity Venezuelan-inspired smoothies, and traditional food made with love. That vision became a reality and now Pomarosa is one of the most popular spots in the Danforth.
One of the signature items on the Pomarosa menu is the arepas, which are Venezuelan sandwiches made of ground maze dough stuffed with a filling. Pomarosa has a variety of different arepas including a version with pulled pork topped with chicharron, cheese, tomato, and arugula and chipotle-lime crema. The menu also features a breakfast arepa stuffed with scrambled eggs, cheese, chorizo, and pico de gallo. Other notable items on the Pomarosa menu include empanadas, shrimp ceviche, and tequeños, which are a traditional Venezuelan snack made by frying pieces of salty white queso blanco cheese that have been wrapped with flaky dough. If you have a sweet tooth, Pomarosa has you covered with their extensive dessert menu featuring tres leches cake, quesillo, churros, dulce de leche ice cream, and alfajores.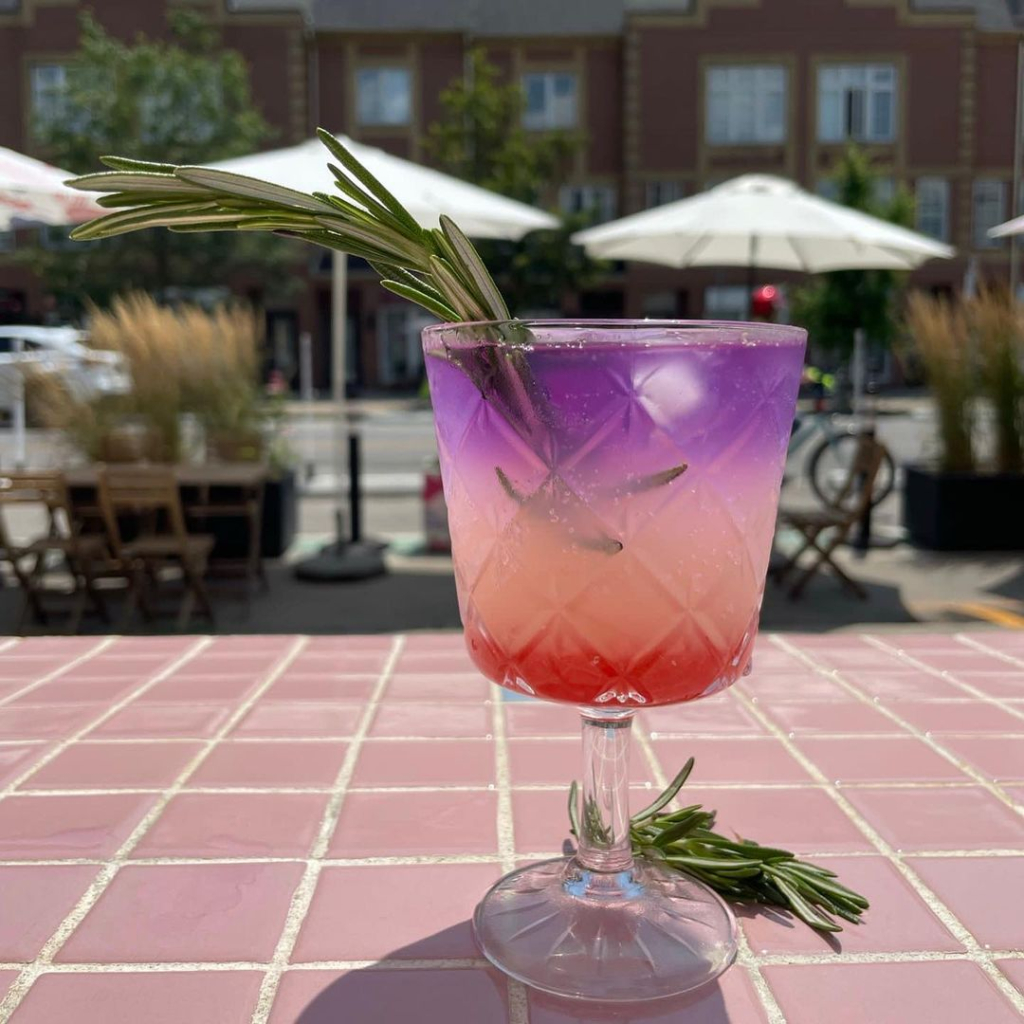 Aside from the food menu, Pomarosa also has a large beverage menu with a wide variety of different cocktails and craft beers. Pomarosa also serves wellness lattes, specialty espresso beverages, smoothies, and horchata. The restaurant has a retail section, which includes various sweet treats and Venezuelan specialty items along with Sloane tea and Pilot coffee. If you are looking to try authentic Venezuelan food in a warm and inviting environment, then you simply must visit Pomarosa Coffee Shop and Kitchen in the Danforth neighbourhood.
Rendez-Vous Ethiopian and Eritrean Restaurant
1408 Danforth Ave, Toronto, ON M4J 1M9
(416) 469-2513
Hours: Monday: 11 am- 1 am | Tuesday and Wednesday: 11 am- 2 am | Thursday to Sunday: 11 am- 3 am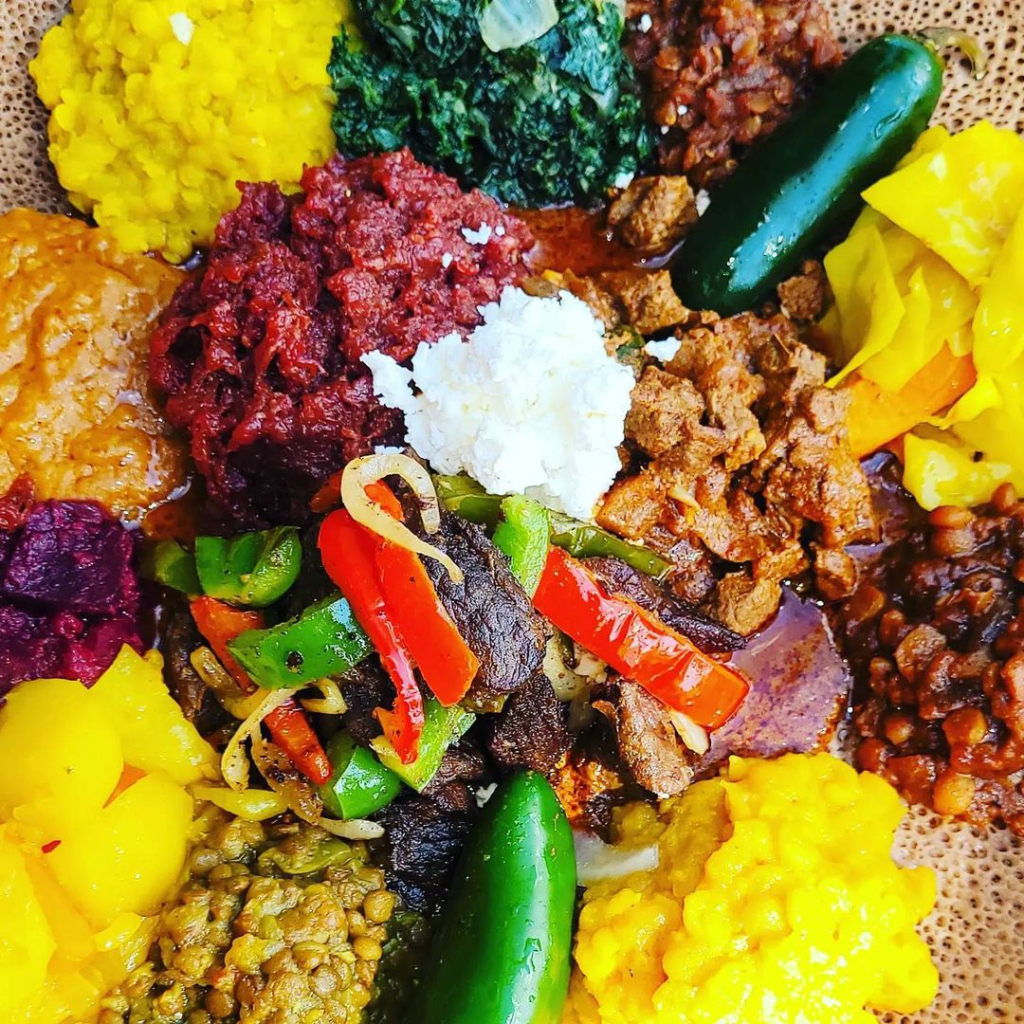 Coming from the same team that owns La Vegan Authentic Ethiopian Cuisine, Rendez-Vous Restaurant Bar and Cafe is an exciting and vibrant restaurant in the Danforth that specializes in Ethiopian and Eritrean Cuisine. The vision behind Rendex-Vous comes from the mind of Executive Chef and Rendez-Vous owner Banchi Kinde. Kinde has created a space where people can experience the richness of Ethiopian and Eritrean cuisine and culture in an environment imbued with an amazing and lively ambiance.
Kinde's father was a governor in different parts of Ethiopia, which meant that the family moved around quite frequently. This constant travelling allowed Kinde to experience the diversity of culture within Ethiopia. After migrating to the United States and then later Canada, Kinde started working in an Ethiopian restaurant called Kokeb. In 2001, Kinde laid the foundations of Rendez-Vous, an Ethiopian restaurant that immerses its patrons in the country's culture, history, and lifestyle through its cuisine and ambiance. In the two decades since Rendez-Vous opened, it has gained a tremendous amount of popularity and has become a major pillar of Toronto's Ethiopian community. In addition to her intense passion for cooking, Kinde is also devoted to giving back to the local community. Rendez-Vous is now involved in various charitable organizations and is considered one of the most charitable restaurants in Toronto.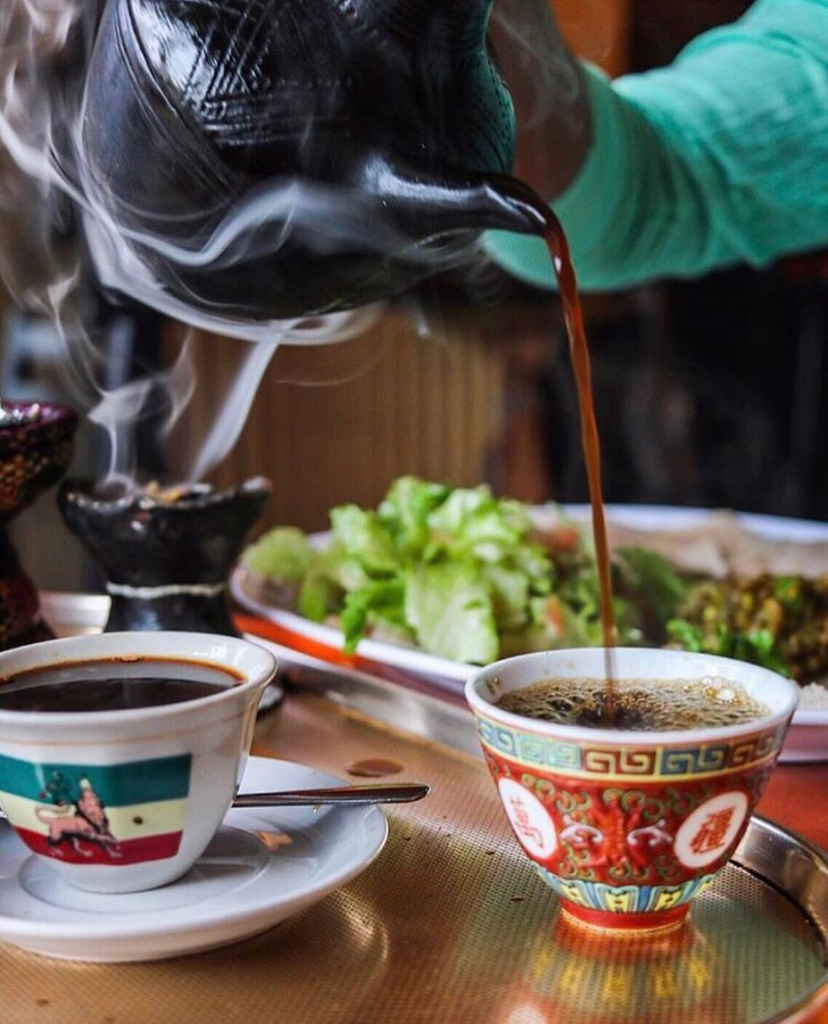 Rendez-Vous' vibrant and welcoming atmosphere helps emphasize the amazing food that the restaurant offers. The Rendez-Vous menu is full of traditional Ethiopian and Eritrean Cuisine that are characterized by their flavourful spices, aromatic herbs, and unique cooking techniques. Some of the standout dishes on the Rendez-Vous menu include the ye'meser wot, the tikil Gomen, yetsom firfir, and the lega tibes, which is tender beef sautéed with onion, green peppers, and red peppers. One of the most unique things that the Rendez-Vous restaurant has to offer is the traditional organic Ethiopian coffee ceremony. The ceremony is typically performed by the woman of the household and is considered an honour. If you would like to have an authentic Ethiopian dining experience, then go and visit Rendez-Vous Ethiopian and Eritrean Restaurant in the Danforth.
RUDY
1330 Danforth Ave, Toronto, ON M4J 1M9
(416) 901-9110
Hours: Monday to Sunday: 11:30 am- 10 pm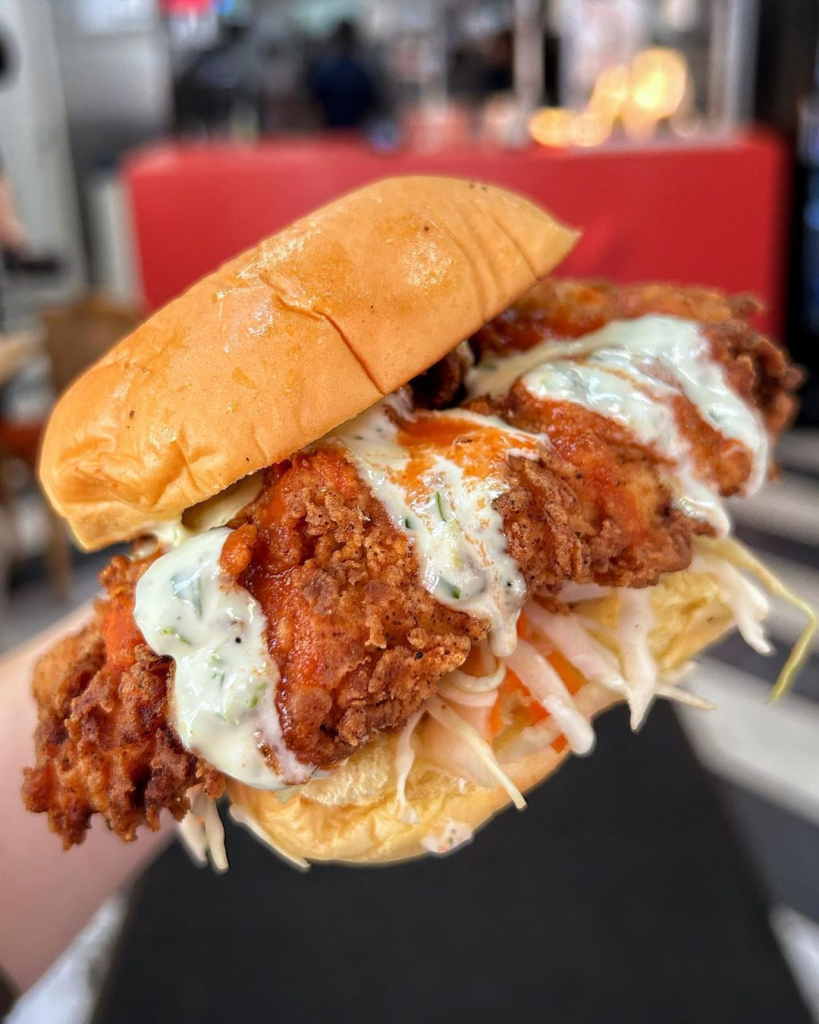 Located along Danforth Avenue just east of Linnsmore Crescent, RUDY is a staple of the Danforth community serving some of the best burgers and comfort food in the city. As you exit the Greenwood subway station and walk east along Danforth Avenue, you can't help but notice the large green RUDY's sign that hangs at the front of the RUDY restaurant in the heart of the Danforth neighbourhood. The simple storefront is representative of RUDY's no-frills approach to food. The restaurant has a casual and cozy dining area with two picnic benches in the front where you can enjoy your burger in the warm summer months. RUDY's simplistic layout allows the food to take center stage.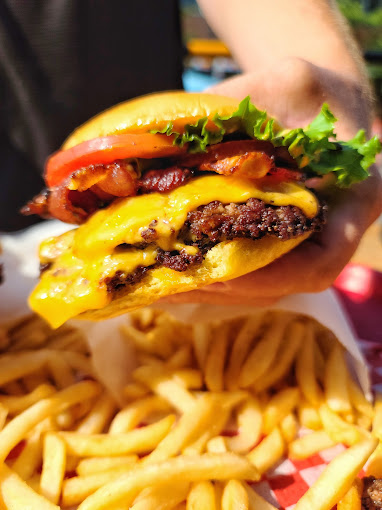 The RUDY menu is compact yet effective. RUDY serves four burgers that each brings something special to the table. The Rudy is the classic cheeseburger with lettuce, tomato, and the special Rudy sauce. The Rude Dude is the double cheeseburger variation of the Rudy. The Big Rudy is a fully dressed burger with 2 patties, 3 slices of bun, shredded lettuce, cheese, pickle, onion, and Rudy sauce. The final burger is the Valentino, which is a fried chicken sandwich with slaw, Valentino sauce, and mild hot sauce on the side. The RUDY menu is rounded out with the addition of skinny or thick cut fries, poutine, and pickle chips. What the RUDY menu lacks in quantity it makes up for in quality as RUDY serves one of the absolute best hamburgers in the Danforth neighbourhood. With 5 locations across the city, RUDY is quickly becoming well-known as a contender for the best burger in all of Toronto. If you live in the Danforth neighbourhood or are just visiting, you simple must try a burger at RUDY.
Sala Modern Thai Kitchen
1262 Danforth Ave, Toronto, ON M4J 1M6
(416) 405-9999
Hours: Tuesday to Thursday: 4- 9:30 pm | Friday: 4- 10 pm | Saturday: 12- 10 pm | Sunday: 12- 9:30 pm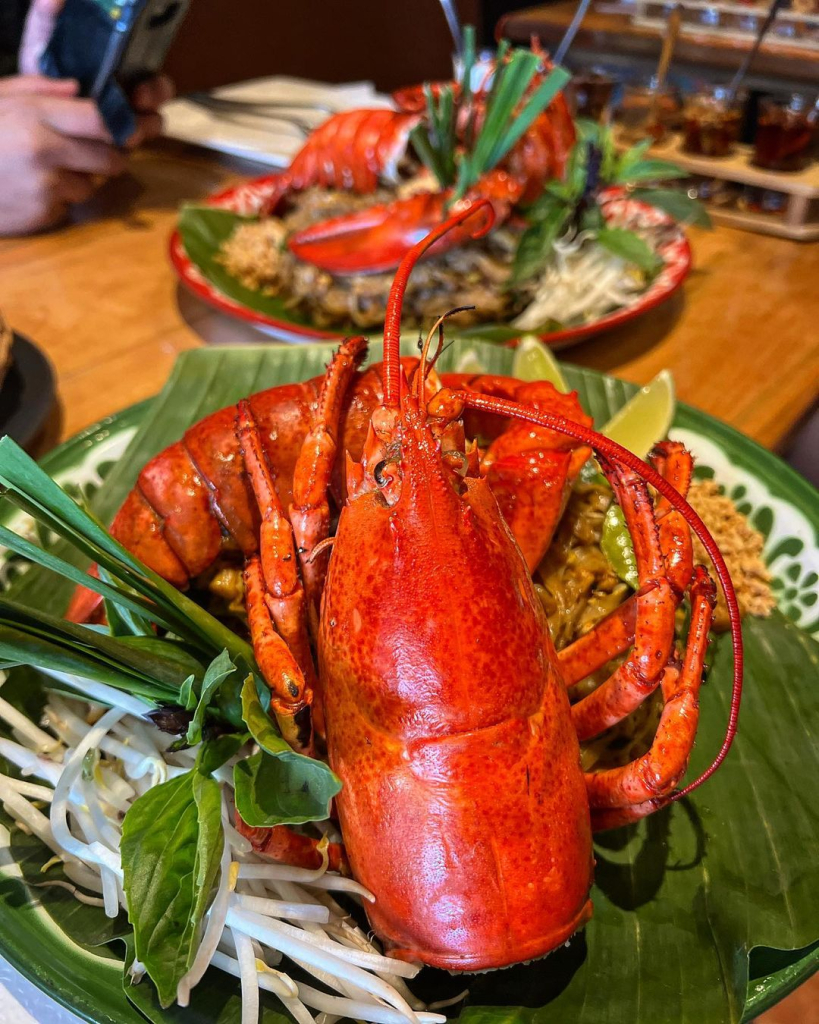 Sala Modern Thai Kitchen serves exemplary Thai standards from all regions of the country with a few twists. Located along Danforth Avenue just minutes away from the Greenwood subway station, Sala has become the go-to destination for authentic Thai food in the Danforth. Upon entering the restaurant, customers are struck by the friendly an energetic atmosphere present at Sala Modern Thai Kitchen. Sala's interior design is stylish yet inviting with wood paneling and an aesthetic quality that seamlessly blends traditional Thai elements with modern design concepts. The warm lighting, elegant furnishings, and tasteful décor create an atmosphere that is both sophisticated and welcoming, setting the stage for an unforgettable culinary experience.
The team of expert chefs at Sala is dedicated to creating dishes that showcase the bold and unique flavours of Thailand, using only the freshest ingredients and traditional cooking techniques. The carefully crafted menu features a variety of classic Thai dishes as well as modern interpretations of traditional favourites. Whether you're in the mood for spicy curries, refreshing salads, or savory stir-fries, the menu has a little something for everyone. Some of the standout menu items at Sala include the shrimp chips, the tom yum soup, the khao soi, the pad ma khou, pad gra pao, which has Thai holy basil for an authentic flavour, and is served with a punchy Thai chili and fish sauce, topped with an over-easy egg. The signature dish on the menu has to be the pad thai. The pad thai at Sala Modern Thai Kitchen is elegantly wrapped in a paper-thin egg crepe. Glass noodles are used rather than rice noodles, which soak up the savoury tamarind sauce better.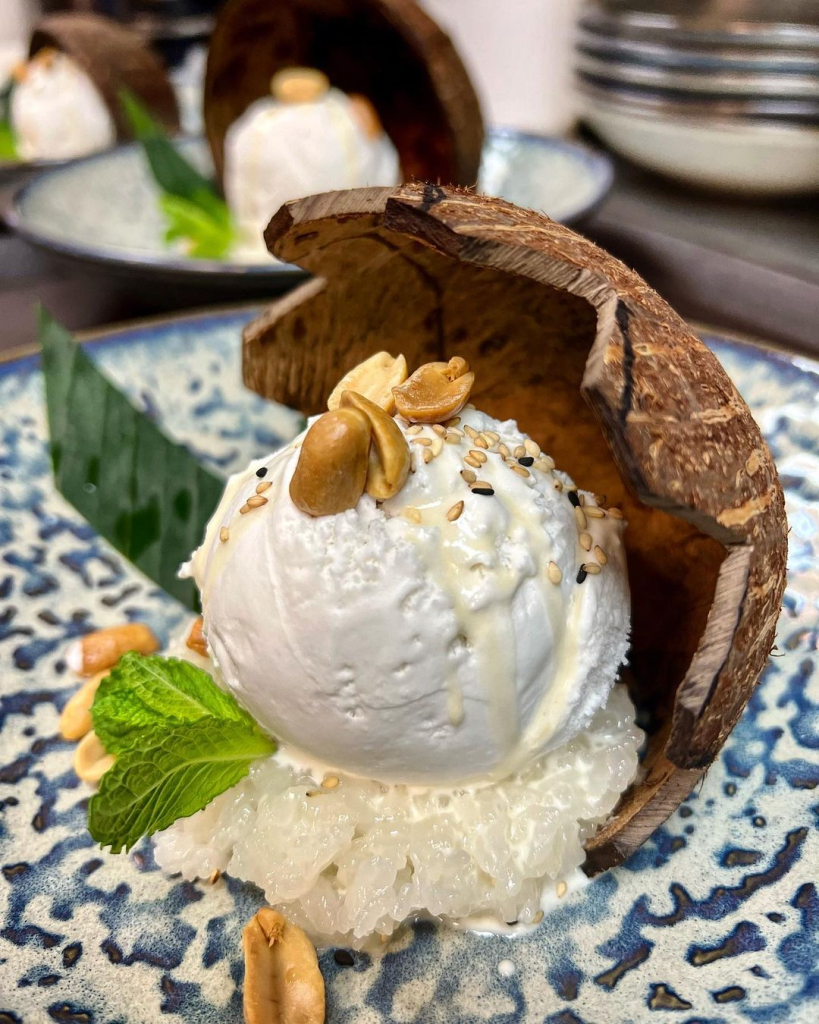 To complement the delectable food, Sala Modern Thai Kitchen offers an extensive beverage menu. Guests can indulge in handcrafted cocktails infused with Thai flavours, a curated selection of wines, and a wide variety of domestic and international beers. Sala also has traditional Thai beverages such as Thai iced tea or Thai ice coffee. Make sure you leave room for dessert as Sala has a great selection of sweet treats including roti pancakes, mango sticky rice, and coconut ice cream. The coconut ice cream (pictured above) is homemade, gluten-free, and vegan-friendly containing no eggs or dairy making it the ideal treat for everyone. Sala is dedicated to catering to a wide variety of dietary requirements, which is why they offer Halal meat dishes and options for gluten-free, vegan, and vegetarian diets. Whether you are looking for a romantic dinner for two, a celebration with friends and family, or a memorable dining experience, Sala Modern Thai Kitchen offers the perfect setting. With its contemporary Thai cuisine, stylish ambiance, and exceptional service, this restaurant continues to be a popular choice for those seeking a modern twist on traditional Thai flavours in the Danforth neighbourhood.
SugarKane
699 Danforth Ave, Toronto, ON M4J 1L2
(416) 469-0808
Hours: Wednesday and Thursday: 4- 10 pm | Friday and Saturday: 4- 11 pm | Sunday: 4- 9 pm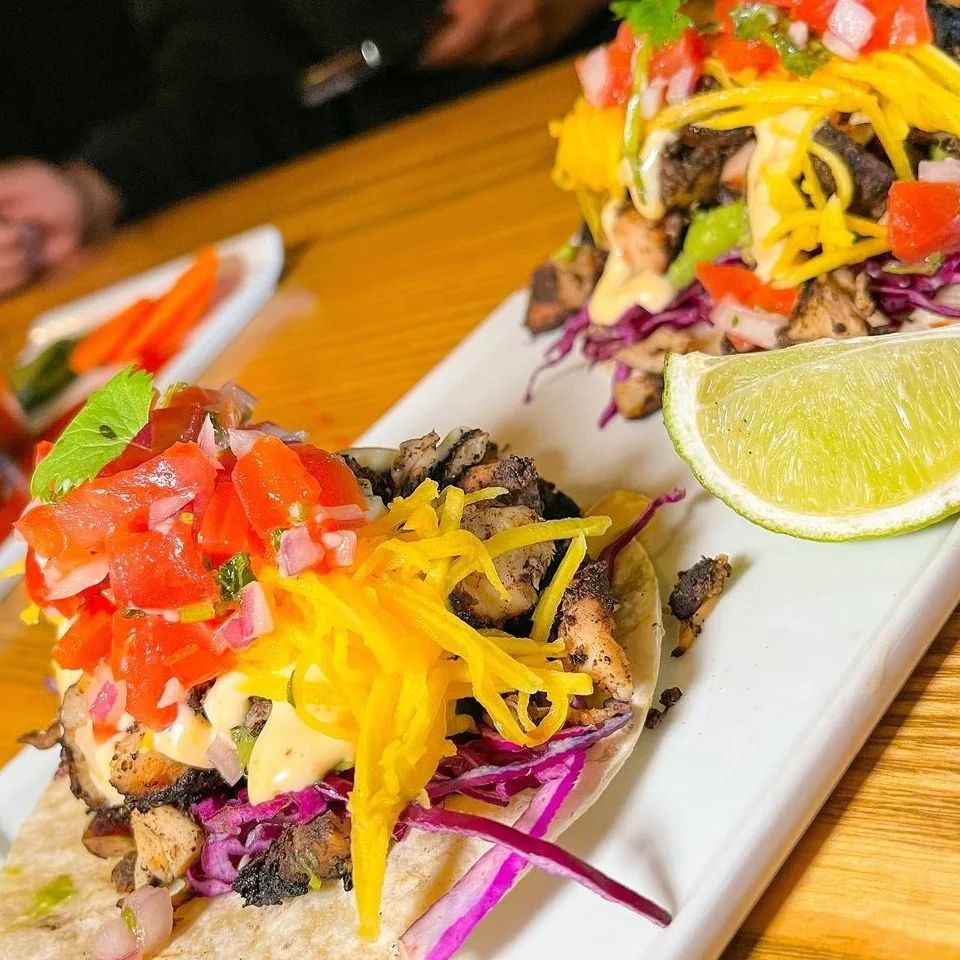 In 2013, the Charles sisters—Nicole, Renee, and Donna— started aprofessional catering service called Spiked Punch. Spiked Punch was a huge hit and after seven years of cooking out of their Scarborough home kitchen, the Charles sisters teamed up Chef Bryan Birch to take over the space that was formerly home to Nacho Bar to start SugarKane. Family, friends, food, and music were always the most important things to the Charles sisters and they wanted to open a restaurant that would showcase these elements while also celebrating the Caribbean and Cajun home cooking that they grew up on.
SugarKane's menu is packed full of sweet and spicy flavours from the Caribbean with a big bold Cajun kick. Some of the standout items on the SugarKane menu include the jerk corn, Uncle Ben's salt fish cakes, chicken and waffle sliders, the twisted mango salad, the jerk pulled pork sandwich, the Creole jambalaya, the braised oxtail, and the jerk chicken bowl. If you still have room for dessert make sure you try the delicious salted caramel bread pudding, which features a fluffy brioche bread infused with sweet spices then pan-seared for a crispy finish and served with whipped cream and salted caramel.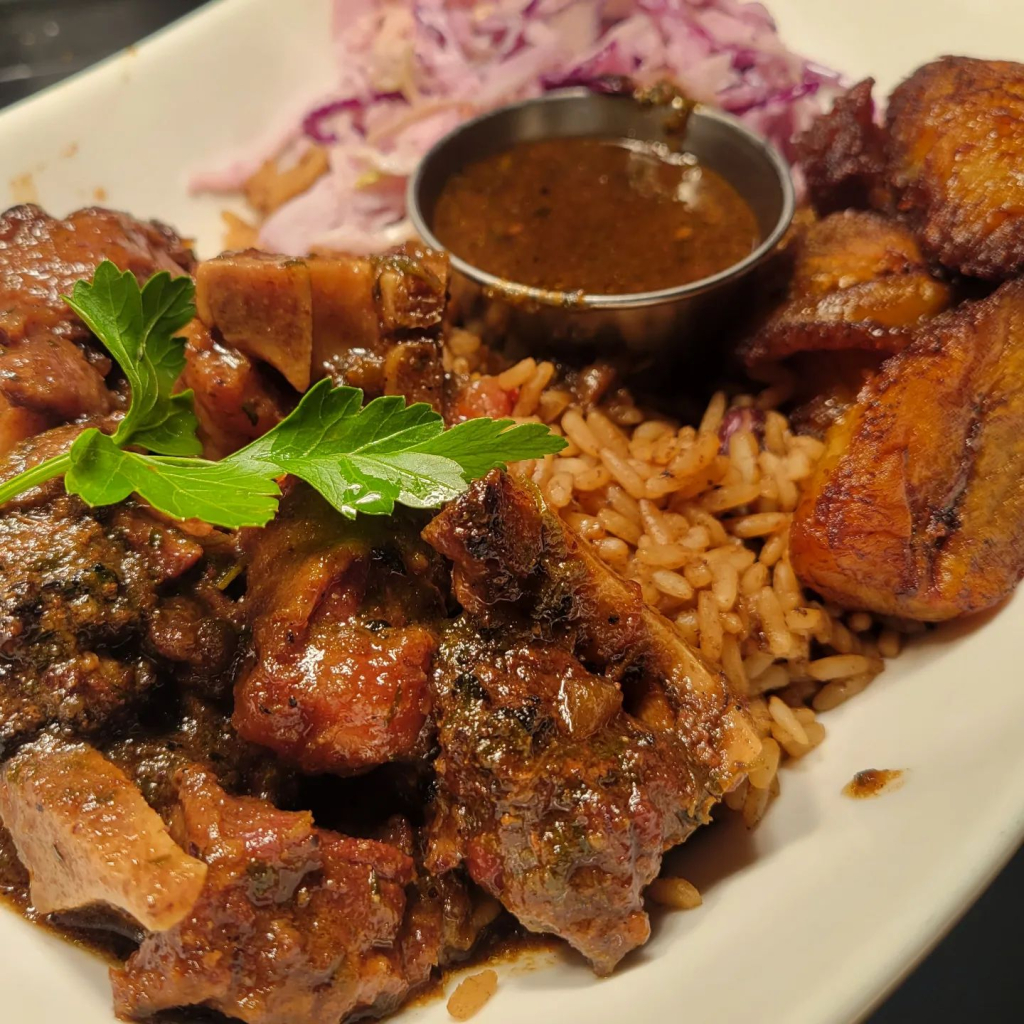 SugarKane also has an impressive beverage menu with a wide variety of exciting cocktails and mixed drinks. Coupled with the collage mural of iconic Antilles and West Indies imagery, the drink menu feels extra fun. All mojitos are made with real sugar cane, and range from a classic flavour to one made with house made sorrel. One of the signature drinks at SugarKane is the Wray and Ting, which has grapefruit Ting soda and a hit of Jamaica's own Wray and Nephew white rum, topped with blue Curacao. SugarKane's elegant yet laidback interior makes for a great dining space but also a great space for entertainment. The restaurant offers several events and live performances throughout the week including DJ nights on Friday and live music on Saturdays. If you are looking for a fun and exciting restaurant serving authentic Caribbean food; you have to visit SugarKane in the heart of Greektown in the Danforth neighbourhood.
Taverne Tamblyn
1426 Danforth Ave, Toronto, ON M4J 4R3
(416) 406-3121
Hours: Wednesday to Saturday: 5- 10 pm | Sunday: 12- 3 pm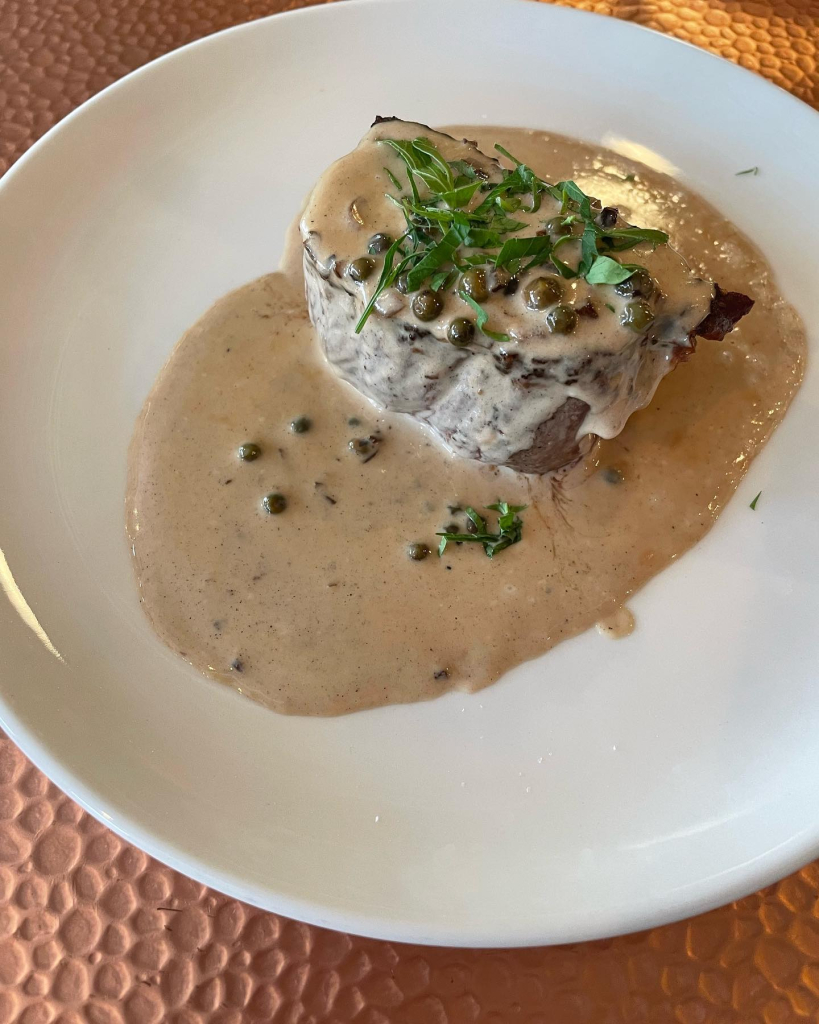 Taverne Tamblyn offers a carefully curated selection of traditional French cuisine served in an elegant and romantic environment. Located on the corner of Danforth Avenue and Monarch Park Avenue, Tavern Tamblyn provides an upscale dining experience with a menu that changes occasionally to incorporate fresh, locally sourced, and seasonal ingredients. The restaurant has a covered patio, bustling bar, and a stylish interior, which are perfect for dinner or Sunday lunch. A relatively recent addition to the Danforth neighbourhood, Taverne Tamblyn first opened in 2022 and has quickly become a fixture of the area. Owner Ben Gundy has decades of experience in the restaurant industry and when he saw that a prime corner location had become available he knew it was his chance to realize his vision of opening a cheerful dinner spot focused on bistro-style French fare.
Taverne Tamblyn's menu is comprised of traditional French dishes that don't involve extraneous elaboration, which would distract from classic flavour profiles. One menu item that does include a slight deviation from the traditional recipe is the steak tartare, which features salted egg yolk grated on the steak instead of the much more commonly used raw egg. Some other notable menu items include the boeuf bourguignon, the ratatouille, the Prince Edward Island mussels, and the roast chicken breast. Taverne Tamblyn also offers French country bread, which they bake fresh every day.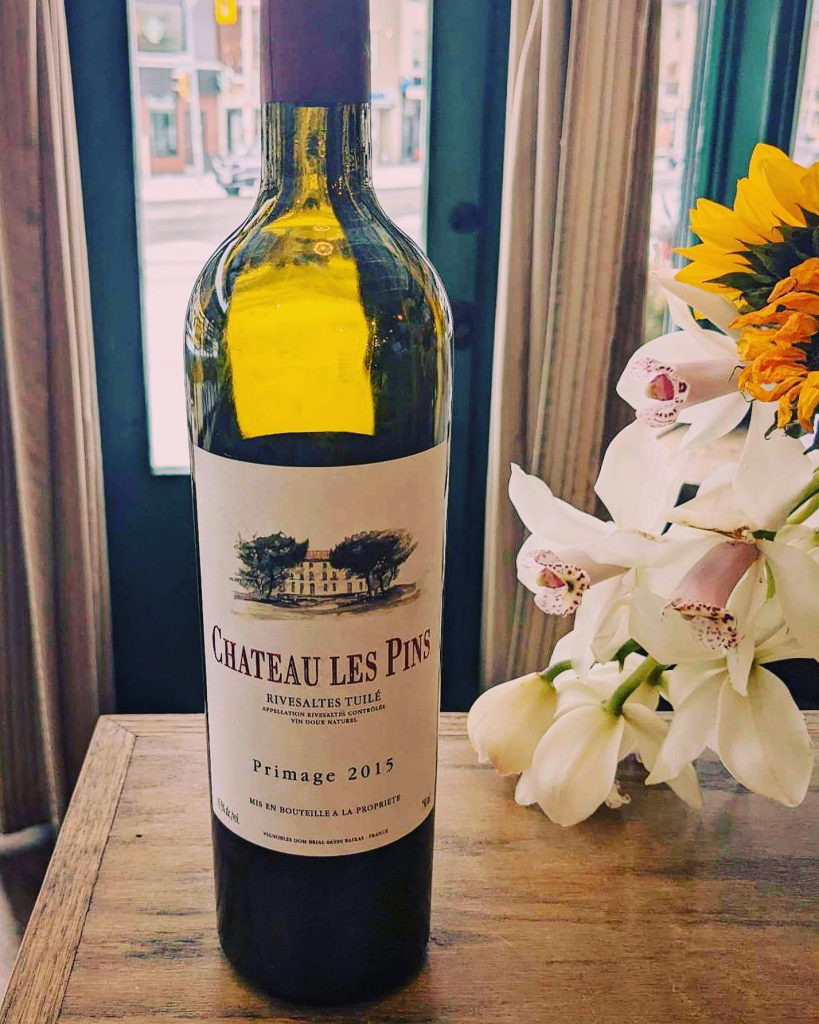 To accompany the wonderful food, Taverne Tamblyn has a short wine list, spanning French and French-style Canadian bottles, which emphasize value. The restaurant also offers a variety of cocktails and aperitifs includes classics like a French 75 and boulevardier alongside Brittany-made cider and sherry. Even though Taverne Tamblyn has only been opened for a short period of time, it has already made a name for itself as one of the go-to destinations for French cuisine in the Danforth neighbourhood. If you are in the area and are looking for an outstanding restaurant with great food and a casual yet elegant atmosphere, you have to visit Taverne Tamblyn.
Three Locations in The Greater Toronto Area
Three Locations in The Greater Toronto Area
For more details, select the location nearest to you in Toronto:
For more details, select the location nearest to you in Toronto: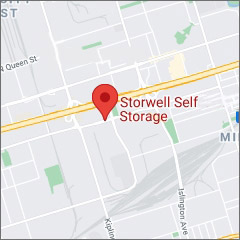 300 Evans Ave.
(416) 259-5555
Get a Quote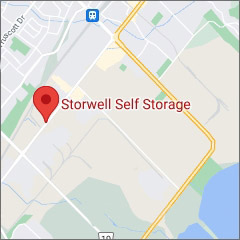 2525 Royal Windsor Dr.
(905) 823-5555
Get a Quote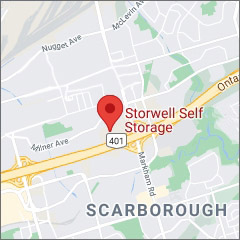 85 Executive Ct.
(416) 534-5555
Get a Quote