A place for everything, and everything in its place.
A Totally-Not-Boring Blog About Storage
Where to Donate your Items in Toronto
As spring rolls around and you start cleaning out your garage and other storage spaces, you might find that you have a lot of extra stuff that you don't know what to do with. If there are items that you want to hold onto, you can look into alternative storage options like Etobicoke. But there will certainly be many items that you just want to get rid of altogether.
Choosing to donate your items is a great way to ensure they get a second life with someone who could really use them. Many organizations in Toronto will accept donated items. Many of these organizations support wonderful causes and help support the community. Plus, it keeps items out of the landfill and reduces unnecessary waste. Over 20 billion pounds of textiles end up in landfills every year, and only 10% get donated to charities or to secondhand stores.
So just because your possessions no longer bring you joy, à la Marie Kondo, that doesn't mean your household items won't be appreciated by someone else who needs them. Whether you are moving to Toronto or moving out of Toronto to other parts of the GTA, here is where you can donate all your used stuff in the city.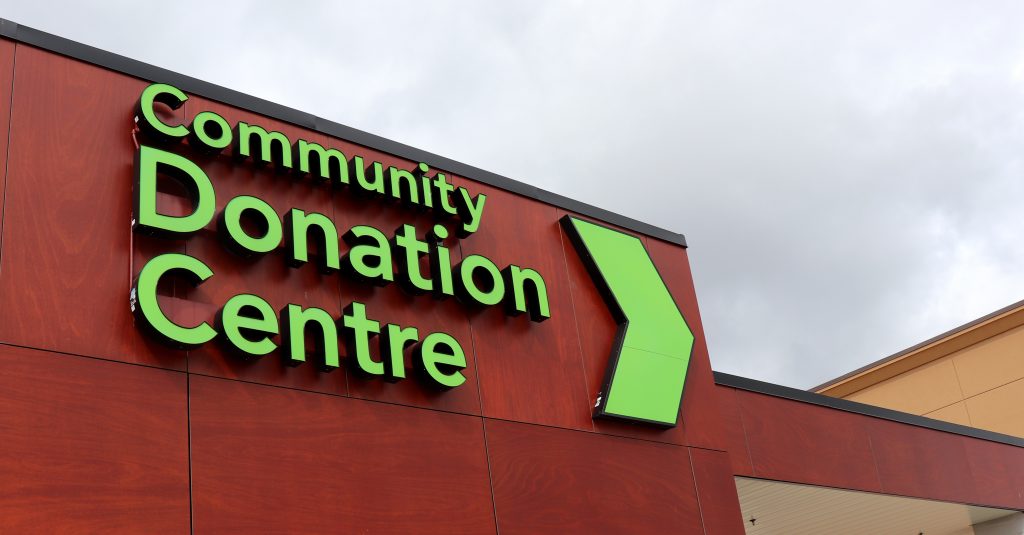 Diabetes Canada
Diabetes is a contributing factor in the death of about 41,500 Canadians each year. Diabetes Canada funds world-class research that can help develop a cure and end diabetes. Diabetes Canada picks up unwanted items in communities across Canada to raise much-needed funds. They also have donation bins all over Toronto bins for convenient drop-offs. They accept most smaller household items, electronics, and textiles.
Ontario Federation for Cerebral Palsy (OFCP)
The Ontario Federation for Cerebral Palsy (OFCP) has a number of donation programs. There is a clothing pickup where they collect clothes, shoes, coats, bedding and linen. They also accept re-usable items such as toys, games, small appliances, small furniture items, sporting goods, books, electronics, and house wares. The OFCP also has a partnership with Value Village, so you can donate to the OFCP through select Value Village locations. Value Village will purchase those items, and provide essential funds to support OFCP programs and services.
Value Village
Value Village is a great place to donate a wide variety of items. In addition to clothing items, Value Village also accepts pieces of furniture. They have multiple stores and locations all over the city which you can donate to directly.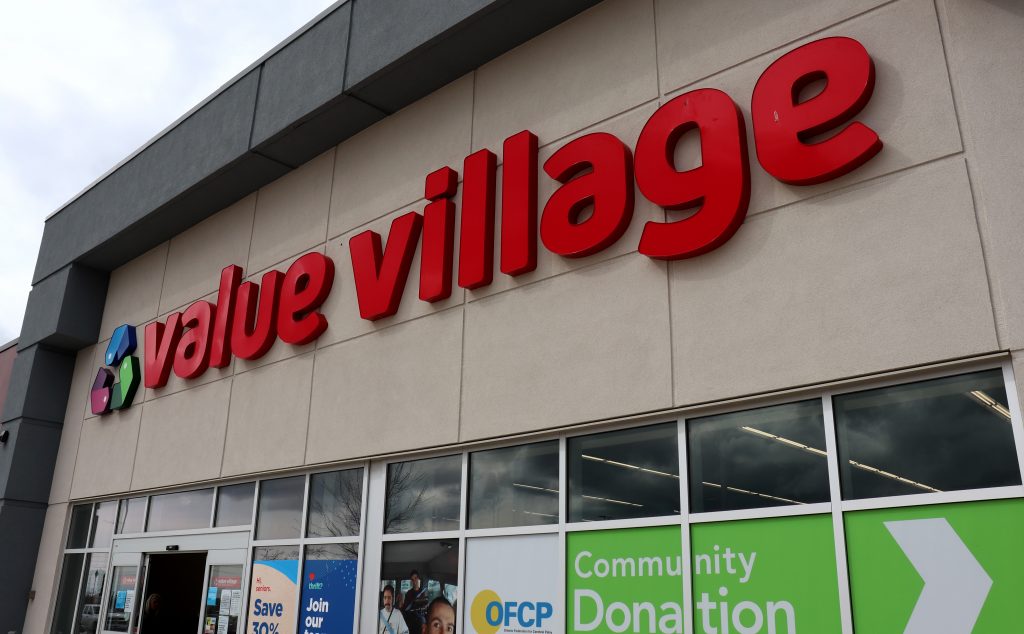 Kidney Foundation of Canada
The Kidney Foundation is dedicated to conducting kidney research and developing programs that help fight kidney disease. They accept a wide variety of donations. You can schedule a pick-up or find a drop-off location near you. They accept clothing, luggage, shoes, bedding, accessories, textiles, sporting goods, toys, books, small appliances, kitchenware, jewelry and tools.
ReStore- Habitat for Humanity
Habitat for Humanity ReStores are home and building supply stores that accept and resell quality new and used building materials. The funds generated by shopping at a Habitat ReStore are used to fund local Habitat for Humanity homebuilding projects. Much of what is sold is product that is new, gently used, or customer returns that would otherwise end up in a landfill.
ReStore collects your unwanted items to help build safe, decent homes for working, low-income families. They also recycle your household items and give them a second home. You can donate items by dropping off to a nearby location or by scheduling a pick up. ReStore is unique in that it will also accept furniture, lighting, bathroom fixtures, windows, doors, flooring, tools, and much more. So if you are doing a major renovation to your house but still have lightly used building materials and fixture, ReStore is a great option to check out.
This is a non-profit organization that aims to provide safe and affordable housing. You can hand off your furniture to any of their Habitat Restore locations across the city. They have spaces in Studio District, East York, Etobicoke, and North York.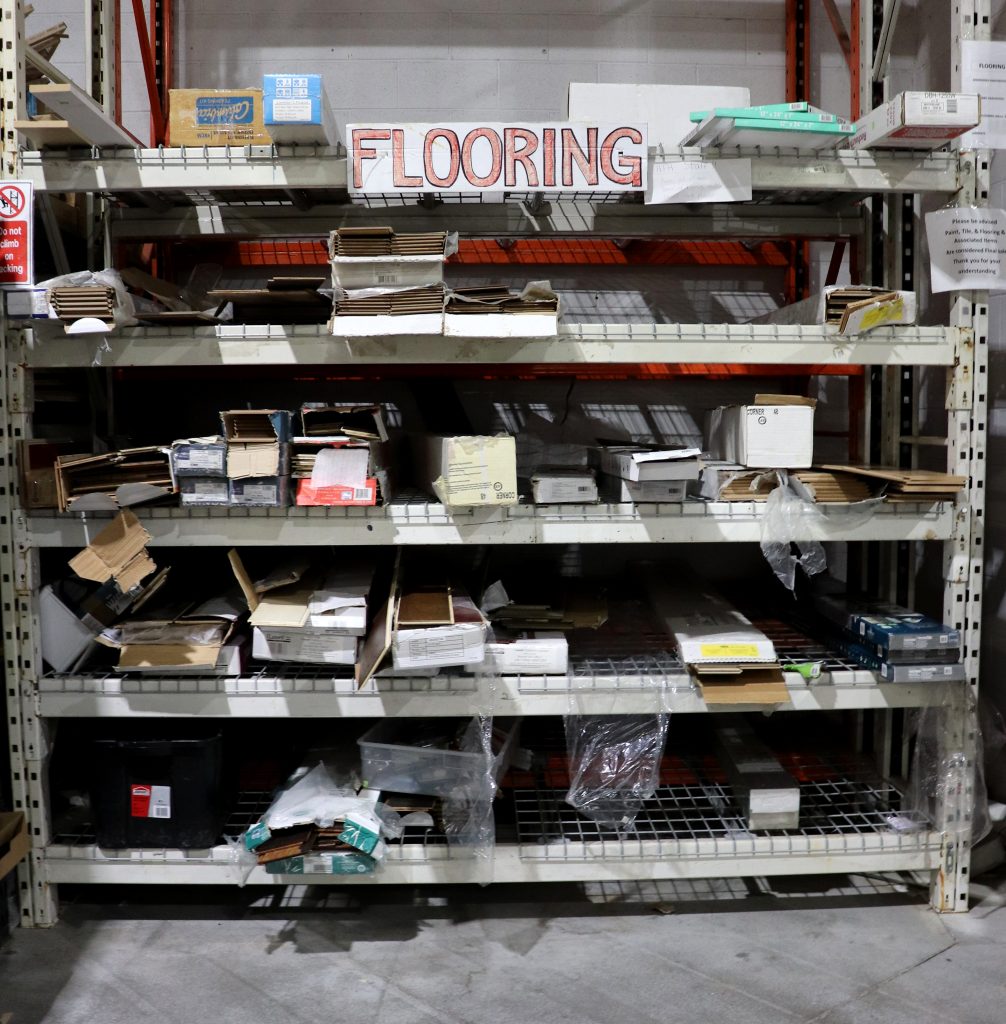 Salvation Army Thrift Store
The Salvation Army aims to generate funds to achieve its mission and positively influence the communities in which they operate by providing affordable household items. You can donate to any Salvation Army location near you or you can schedule pick-up services for larger items. Salvation Army accepts most household items including electronics, toys, and clothing.
Once received, donated items are sorted and reviewed by production teams to give them the best chance of a second life through retail and recycling. Items deemed saleable end up on the sales floor where they're sold at affordable prices to raise funds for local Salvation Army programs and services. Items not sold in store are transformed by local recyclers into industrial rags, insulation material, and scrap metal to be used for cars, computers, etc.
ReBoot Canada
ReBoot Canada uses your old electronics to provide opportunities and programs to Canadians. They accept computers, monitors, TVs, networking equipment, hardware, telephone equipment, portable devices, audio video equipment, printers, and copiers. Because ReBoot deal mainly in electronics, they have a couple more steps in their donation process than just putting all the items in a box. So make sure to follow the donation instructions that they set out.
Furniture Bank
Furniture Bank redistributes gently-used furniture and house wares from donors in the community to families and individuals experiencing furniture poverty. Revenue generated through the furniture removal service, which is run as a social enterprise, funds charitable activities that strive to end furniture poverty. Furniture Bank's team and volunteers rescue, repair, and refurbish lightly-damaged items that would otherwise end up in landfill, and make them available to clients – including women and children leaving shelters, the formerly homeless, and newcomers and refugees to Canada.
Furniture Bank can come right to your home to pick up your used furniture. 100% of the funds go directly to their charity operations and you will receive a tax receipt for the value of your furniture items. With Furniture Bank, your furniture can go from your home to a new home within 72 hours. They also accept all gently-used clothing at their centre in Etobicoke. This is a great option to consider if you have old clothes taking up space in your storage unit in Etobicoke.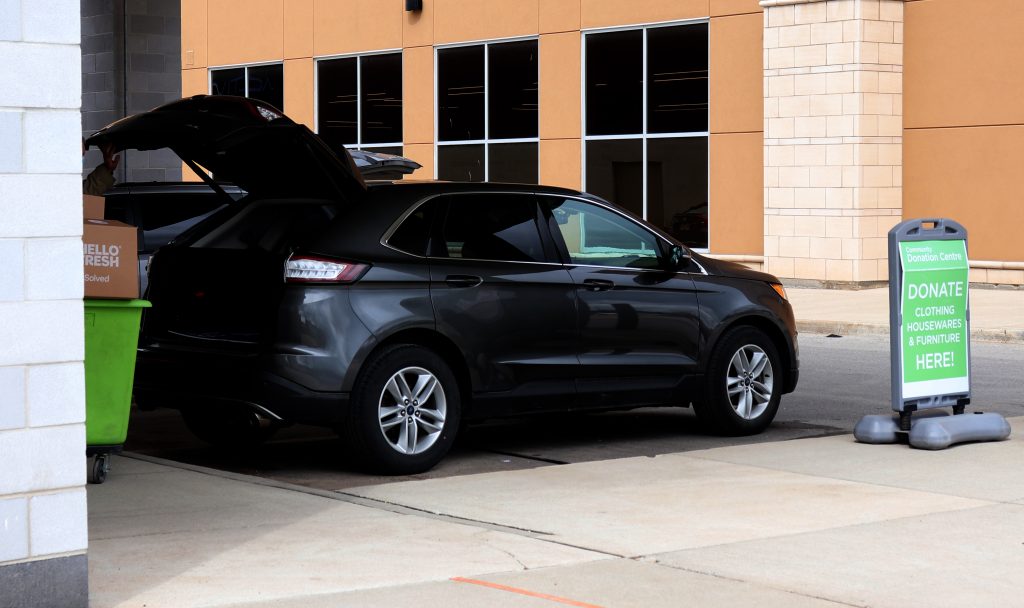 The Scott Mission
The Scott Mission is a Christian non-denominational charity organization in that provides services to poor, homeless, and vulnerable people. The mission is based in downtown Toronto and aims to offer practical, emotional, and spiritual support for thousands of people each year. The Mission was started in 1941 by Morris and Annie Zeidman who wanted to serve the needs of the most vulnerable people in the community. There are more than 100 staff and 2,500 volunteers who dedicate themselves to carrying on the Zeidman legacy. The Scott Mission accepts drop-offs at their office on Spadina. You can also arrange to have your items picked up.
Sistering
Started in 1980 by a group of concerned women who came together to develop a strategy to meet the needs of the growing number of homeless and transient women in Toronto. It was a mixed group of women, with representatives from women's agencies, community residents and women who were living in hostels. Women were being discharged from mental health facilities and many had nowhere to go. They were alienated from their families and community supports were seriously inadequate.
While Sistering was originally created to help these women, it soon became apparent that there were other marginalized and vulnerable women who could benefit from this unique service, including women leaving abusive situations, women who were widowed and pensionless, and young women involved in prostitution and drugs.
Sistering is now a multi-service agency for at-risk, socially isolated women and trans people in Toronto who are homeless or precariously housed. They will take all gently used clothes at their headquarters on Bloor. They're especially looking for plus-sized clothing.
Dress for Success
The mission of Dress for Success Toronto is to empower women to achieve economic independence by providing a network of support, professional attire, and the development tools to help women thrive in work and in life. Their Suiting Program is a transformational experience that builds confidence and self-esteem, enabling women to secure meaningful employment. They accept lightly worn work clothes at their head office by North York Centre.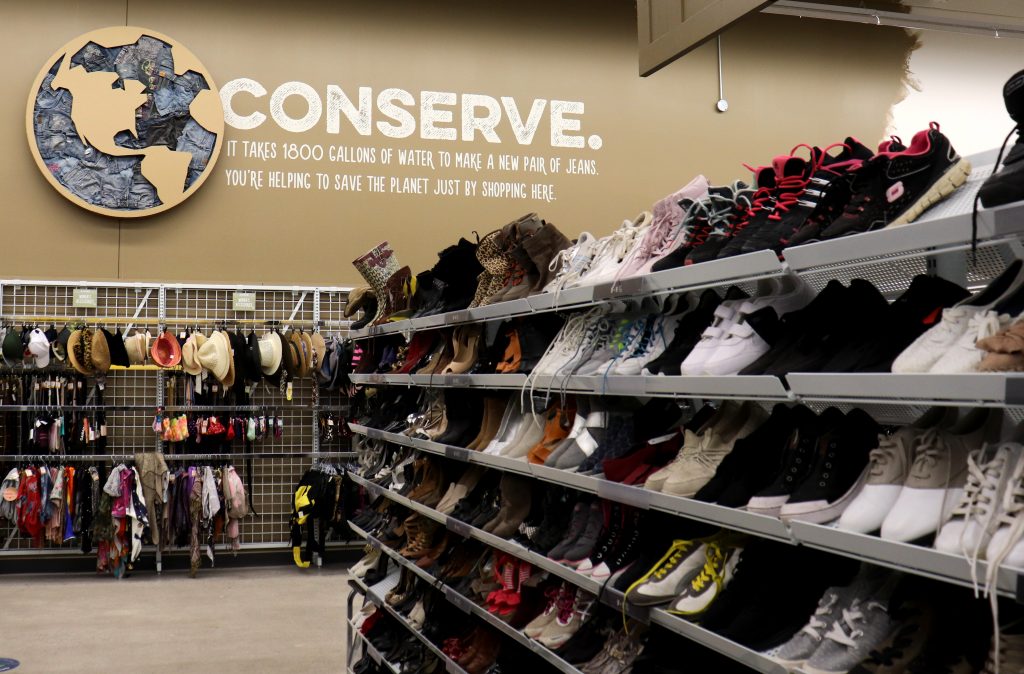 Dress Your Best
Dress Your Best is operated by the Live to Give Relief Organization, whose mission is to promote the economic independence of men across the Greater Toronto Area (GTA). They supply men with high-quality, professional apparel for job interviews and employment. Dress your best takes donations of lightly worn work clothes at their main location inside North York Centre. In 2018 alone, they provided professional clothing to over 600 men.
Red Door Family Shelter
Since 1982, the Red Door Family Shelter has provided emergency shelter and support for women and children affected by domestic abuse, families experiencing a housing crisis, and refugee claimants with nowhere else to turn. In the early 80's there was only one other shelter operating in Toronto. Responding to the growing need for shelter space for homeless families, the Red Door was opened in the basement of the Wood Green United Church by a group of volunteers. Since then, they have grown to be one of the largest family shelters in the city, providing shelter and support to over 350 families every year. Red Door takes a wide variety of items but they especially need items like dressers, kitchen tables, desks, and coffee tables, but no sofas, bed frames, arm chairs or sofa beds.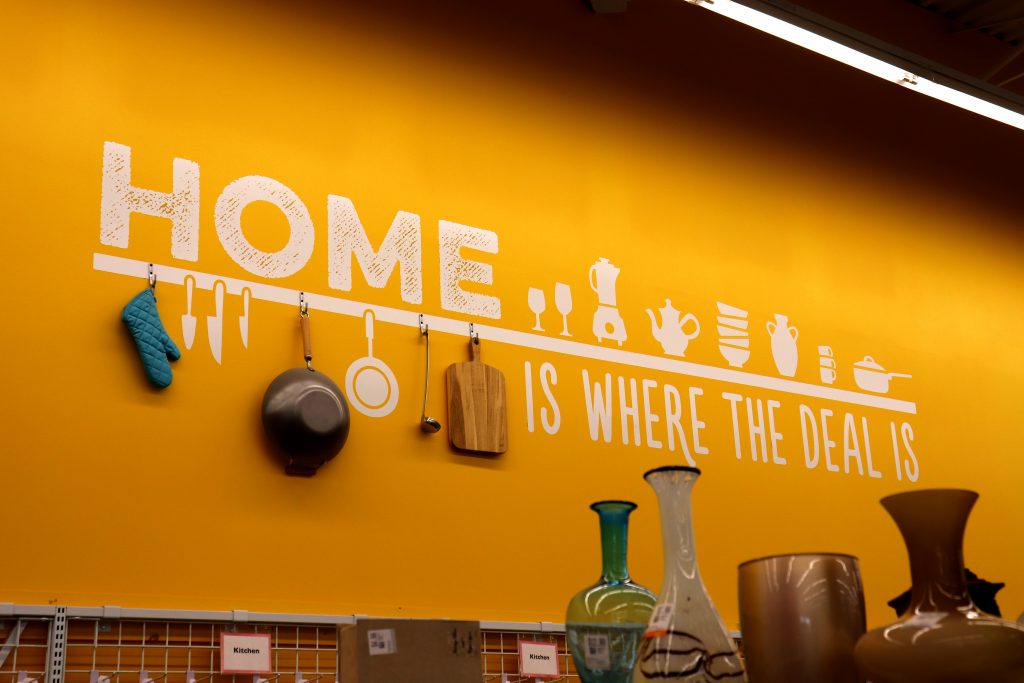 Toronto Firefighters Toy Drive
The Toronto Firefighters Toy Drive is a 100% volunteer run charity focusing on giving back to the community in the Greater Toronto Area. Donors can contribute by dropping off a new, un-wrapped toy at any Toronto Fire Station.
Recyc-Matelas
Recyc-Matelas is the only mattress recycling company that offers a real alternative to landfills thanks to a unique technology that allows the processing of large volumes. This innovative initiative responds to a real need today given the many landfills that have reached their full capacity and the recycling crisis that has taken on significant proportions in recent years. If you are wondering what to do with your old mattresses, Recyc-Matelas is a good solution.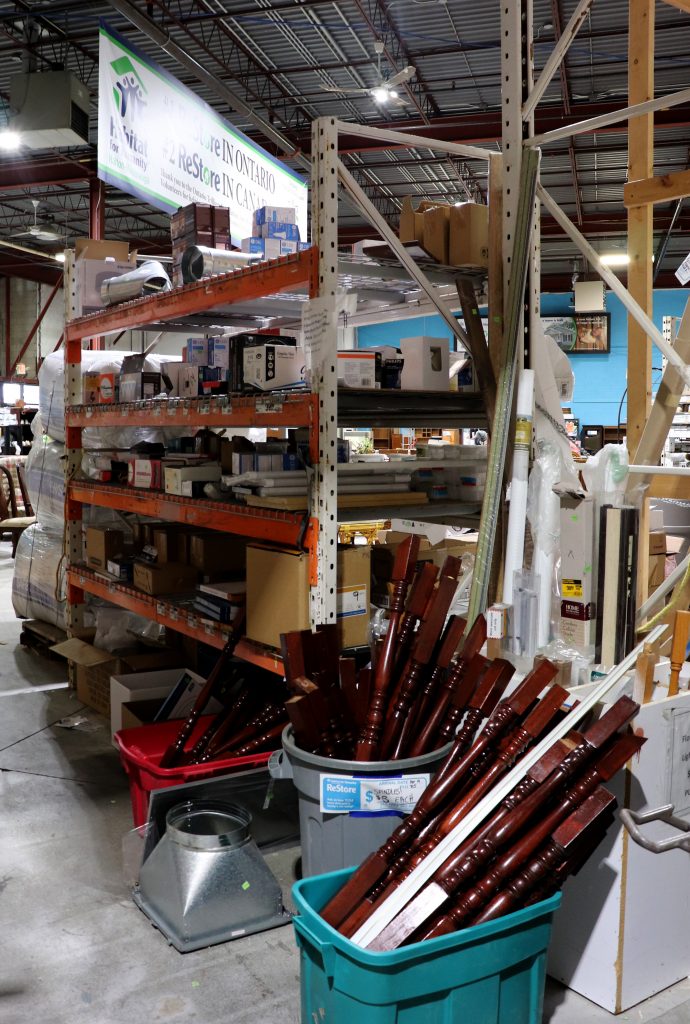 Donate a Car Canada
Donate a Car Canada is a nation-wide organization that will tow or pick up your car for free and allow you to give to a charity of your choice, like Covenant House, Evangel Hall Mission, Toronto Humane Society, and the Canadian Cancer Society.
How to prepare items for donation
Each organization will have their own guidelines for donating, so make sure you check what they are. When in doubt, call into the organization first to clear up any questions you may have before showing up to their doorstep with your stuff. Here are some general guidelines that you can follow.
pack like items together
do not donate anything hazardous or organic
do not donate broken or damaged items
pack items into a sealed box that isn't too heavy for one person
pack textiles and clothing into plastic bags as it will prevent any moisture
remove batteries from any toys or electronics
if scheduling a pick up, make sure the bag or box is clearly labeled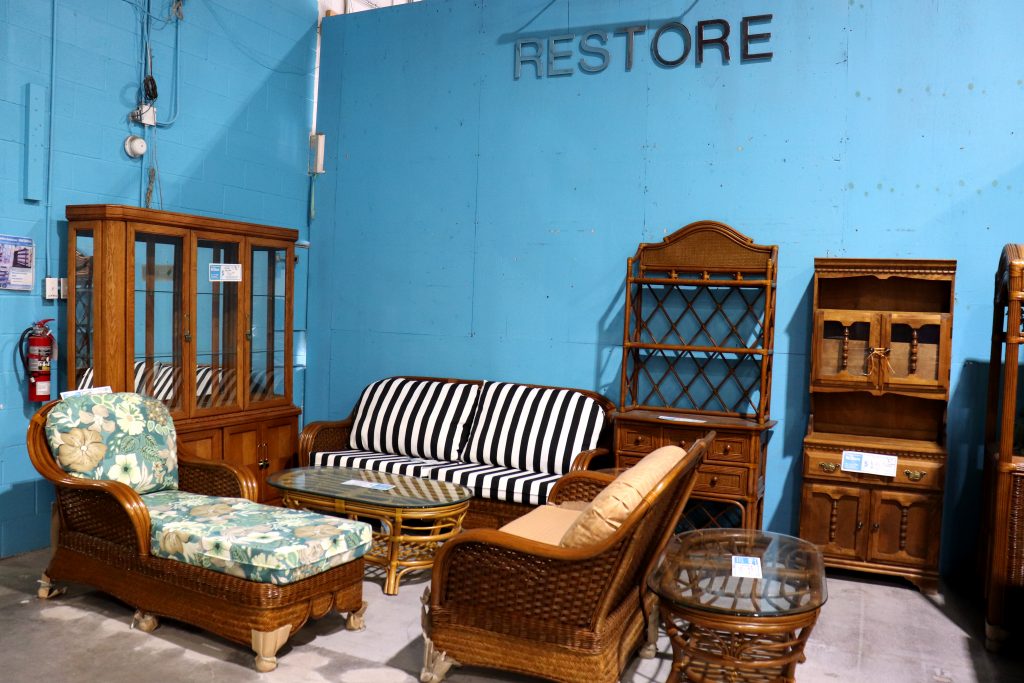 If you are in need of extra space while you are organizing your items for donation, a self-storage unit is always a great solution. It will keep everything you need safe and declutter your home while you decide what to do with the rest of your old items. If you need self-storage in the GTA while you coordinate with one of these donation organizations, Storwell Self Storage is the perfect option with convenient Scarborough, Etobicoke, and Mississauga. Storwell has a wide variety of storage unit sizes that can accommodate any items that you need to store and with flexible lease agreements, you can rent a unit for as long as you need.
FAQs
Are there items that I can't donate to donation centres?
Donation guidelines vary from one donation centre to the next, so it is always important to review a specific donation centre's rules before bringing anything in any of your used items. In general, most donation centres will refuse to take medications such as left over pills or cough syrup, broken or heavily damaged items, ammunition, and weapons.
How to find a donation centre near me?
In addition to the organizations that we have highlighted in this article, there are countless more donation centres, as well as individual donation bins, across Toronto. If you are having trouble locating a place to donate your items in your neighbourhood consider reaching out to an organization that has a pick-up program and can come to your home to retrieve the used items.
How to locate self-storage near me?
If you are looking to declutter your home but are not ready to donate your items, renting out a self-storage unit is the perfect solution. Storwell has premium self-storage facilities across the GTA in Scarborough near Markham Road and Highway 401, in Etobicoke near Kipling Avenue and the Gardiner Expressway, and in Mississauga near Winston Churchill Boulevard and the Queen Elizabeth Way.
Are there items that I can't keep in a self-storage unit?
There are certain restrictions on what you can store in your storage unit. Some of the things that you cannot store inside of your storage unit are perishable food items, illegal or stolen goods, weapons and ammunition, explosives, and hazardous chemicals. If you are unsure if you can or cannot store a particular item inside your storage unit, check with the storage facility staff for confirmation.
How much does a self-storage unit cost?
There are a lot of factors that determine the cost of a self-storage unit such as location and size. Storwell Self Storage provides some of the most affordable self-storage units. For unit prices and ongoing discounts and promotions call in to one of our knowledgeable and experienced self-storage experts.
Three Locations in The Greater Toronto Area
Three Locations in The Greater Toronto Area
For more details, select the location nearest to you in Toronto:
For more details, select the location nearest to you in Toronto: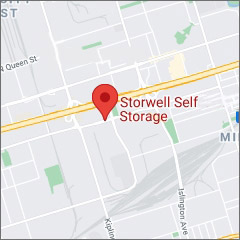 300 Evans Ave.
(416) 259-5555
Get a Quote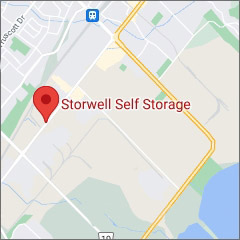 2525 Royal Windsor Dr.
(905) 823-5555
Get a Quote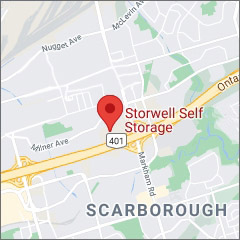 85 Executive Ct.
(416) 534-5555
Get a Quote