A place for everything, and everything in its place.
A Totally-Not-Boring Blog About Storage
The Best Restaurants and Eateries in Rosedale-Moore Park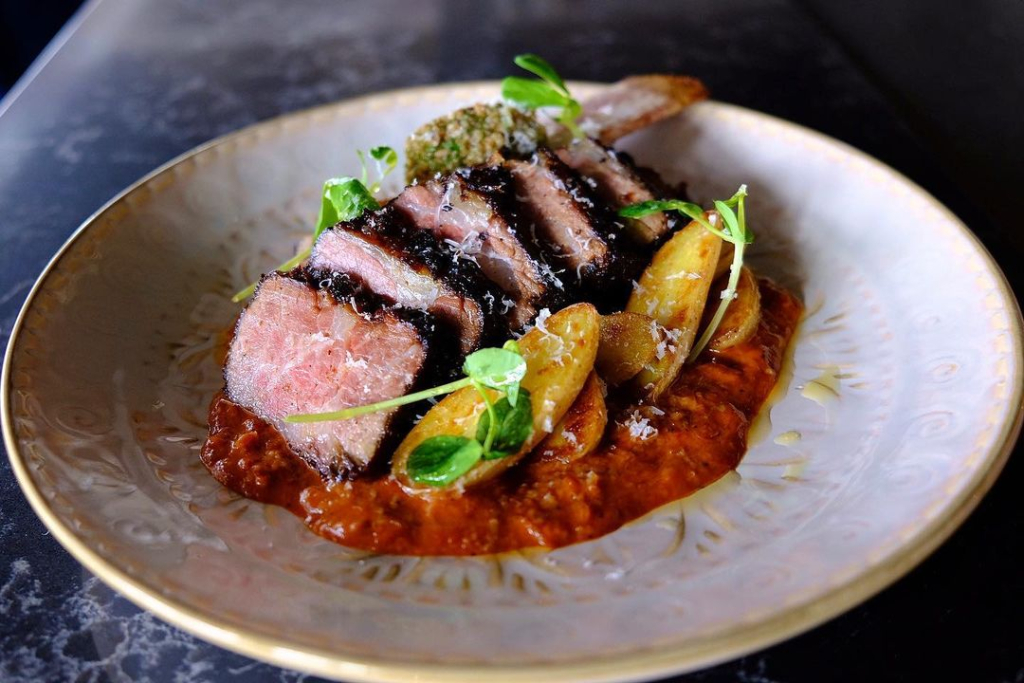 Rosedale-Moore Park is a beautiful and affluent neighbourhood located just north of Downtown Toronto. The area is known for its stunning homes and lush greenery. Rosedale-Moorepark is also home to some of the best restaurants in the city. From high-end dining experiences to casual eats, Rosedale has something for everyone. Most of the best dining options in the Rosedale-Moore Park area are situated along Yonge Street on the Eastern side of the neighbourhood. If you are storing your belongings at our storage facility in Etobicoke near the Rosedale-Moore Park neighbourhood and you are looking for a great place to get something to eat, here are some of the best restaurants to try when visiting the area.
Black Camel
4 Crescent Rd, Toronto, ON M4W 1S9
(416) 929-7518
Hours: Monday to Friday: 7 am- 8 pm | Saturday and Sunday: 11 am- 8 pm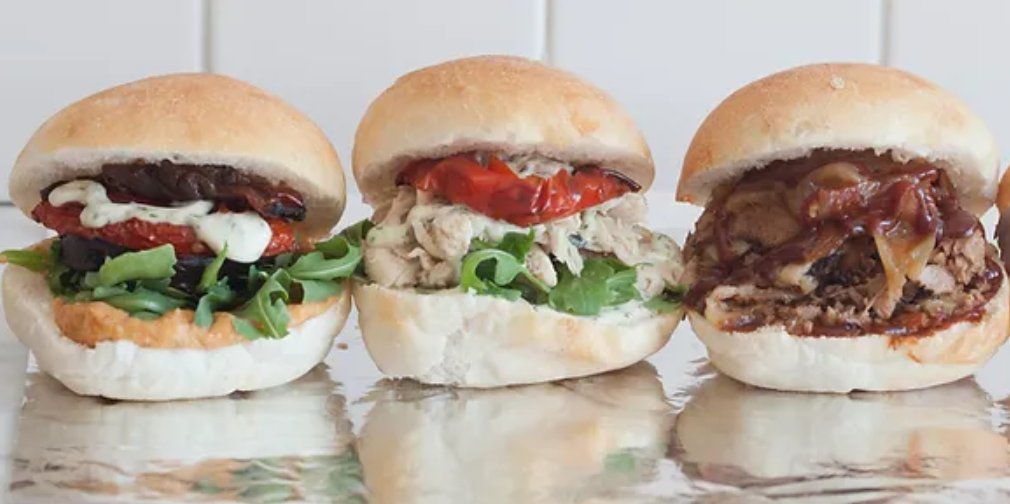 Black Camel has been selling some of the best sandwiches in the Rosedale-Moore Park neighbourhood since they opened their doors nearly 20 years ago in 2004. The Black Camel restaurant may have a small interior but their food is packed with flavor. Black Camel is well-known for their delicious and tender pulled pork and brisket sandwiches. One quirk of Black Camel's variety of breakfast sandwiches is that they are made with eggs, which are scrambled using an espresso machine.
The quality of the Black Camel brisket cannot be overstated. The slow-roasted beef brisket sandwich comes with brisket marinated in a custom dry rub for three days before being slow-cooked for 14 hours overnight, and then allowed to rest for 24 hours. This means it takes five days total to produce this amazing sandwich. The pulled BBQ pork shoulder sandwich is made with the similarly intense process with the pork getting a three-day dry rub marinade and overnight slow-cook before being pulled and put on sandwiches.
The foundation for all of the Black Camel signature sandwiches is a fluffy white Portuguese bun from Progress Bakery, complementing the meat in both flavour and sturdiness. Aside from the amazing selection of sandwiches, Black Camel also offers high-quality coffee options. Classic Gourmet coffee roasters designed a blend just for Black Camel that is not too bitter or acidic and serves as the perfect accompaniment to one of their robust breakfast sandwiches.
Black Sheep Burger Co.
1055 Yonge St, Toronto, ON M4W 2L2
(416) 962-0782
Hours: Sunday to Thursday: 11 am- 9 pm | Friday and Saturday: 11 am-10 pm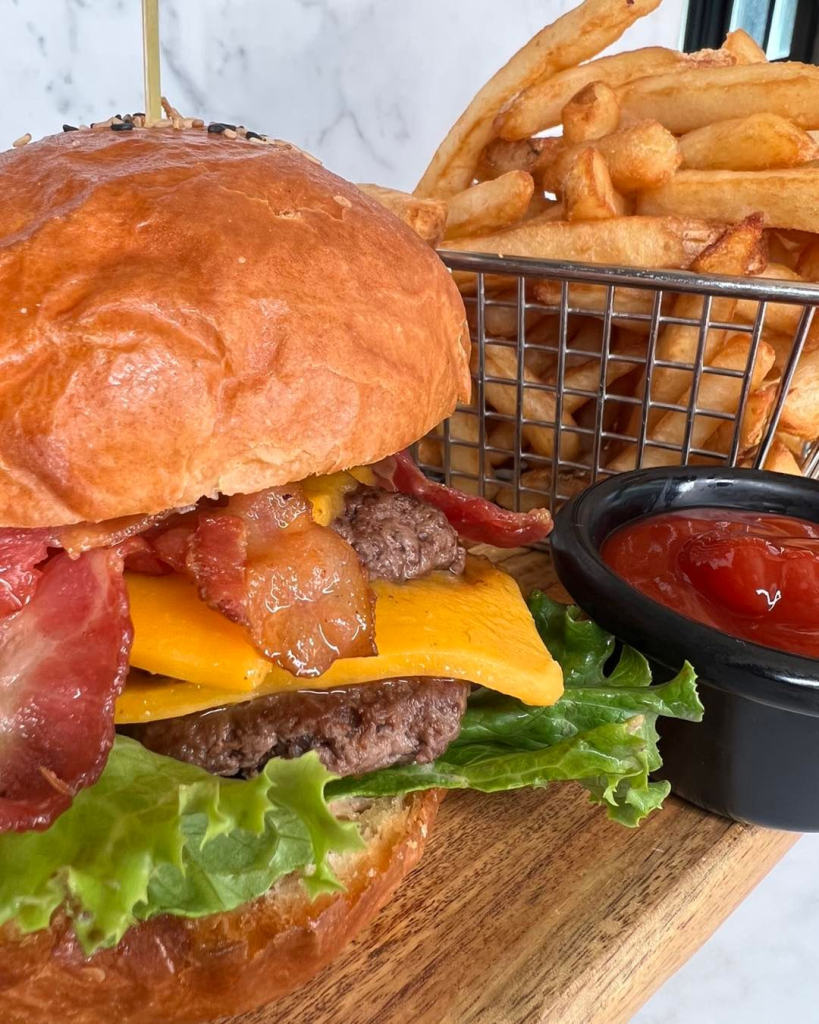 Black Sheep Burger Co. is a gourmet burger restaurant located in heart of the Rosedale-Moore Park neighbourhood just north of Roxborough Street East. This trendy restaurant has quickly become a hotspot for burger lovers thanks to its delicious and unique menu items, laid back vibe, and friendly staff. At Black Sheep Burger Co. the focus is on using high-quality, locally sourced ingredients to create mouthwatering burgers that are extraordinarily flavourful. The restaurant offers a range of creative and tasty options, including beef, chicken, and vegetarian burgers, as well as sides like poutine and onion rings.
If you are visiting the Black Sheep Burger Co. for the very first time, you have to try the signature Black Sheep Burger, which comes with a juicy 7oz beef patty topped with sautéed cremini mushrooms, a layer of melted American cheddar cheese, and their secret burger sauce. Another popular menu item is the Baaaa-yond Meat Burger, which features a 100% plant-based patty topped with their signature toppings and secret sauce. If you need to bring food to an event or party, consider picking up the Black Sheep Party Box, which features a mix and match of any of the Black Sheep signature sliders for a 9 slider pack that is perfect for sharing.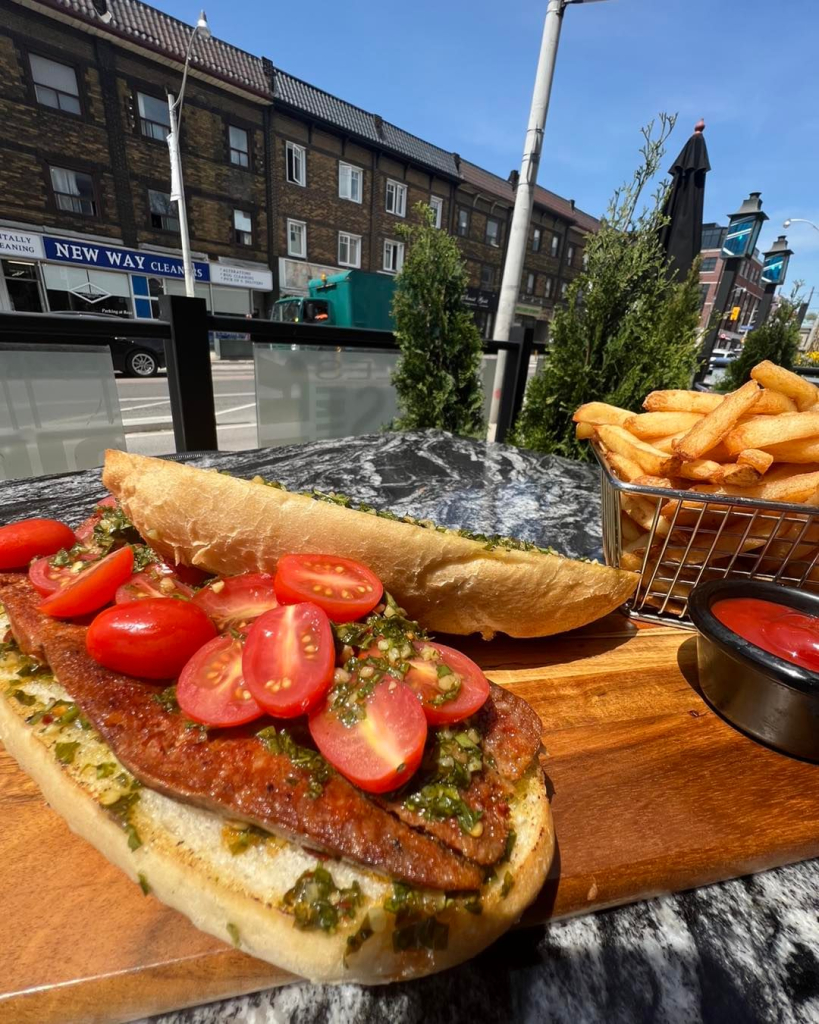 In addition to its delicious food, Black Sheep Burger Co. also offers a great atmosphere for diners. The restaurant has a rustic and cozy feel, with exposed brick walls, wooden tables, and a large mural featuring a black sheep. It's a great spot for a casual lunch or dinner with friends, or a quick bite on the go.
Brownes Bistro
1251 Yonge St, Toronto, ON M4T 1W6
(416) 924-8132
Hours: Monday to Friday: 11:30 am- 10 pm | Saturday and Sunday: 4:30- 10 pm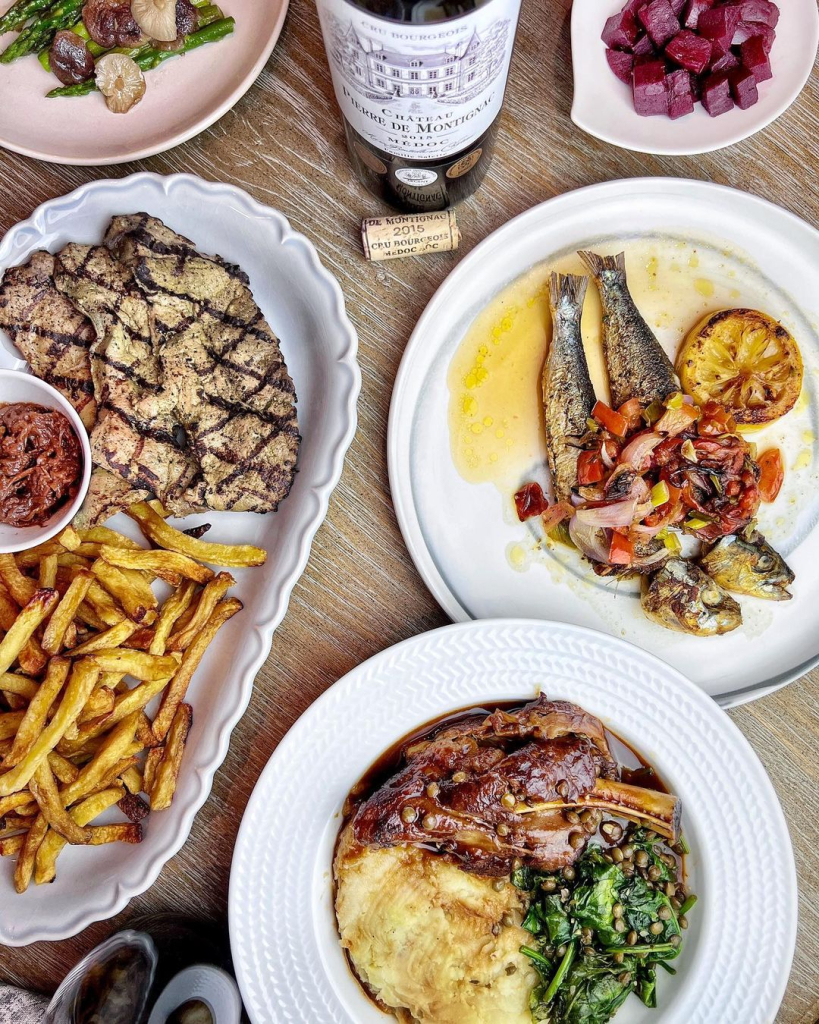 For 30 years Brownes Bistro has been a staple of the Rosedale-Moore Park neighbourhood. This elegant French-inspired restaurant is cherished by Rosedale residents as well as other visitors from all over Toronto. Located on the corner of Yonge Street and Woodlawn Avenue East, this restaurant`s satisfying and sophisticated fare is what keeps its quaint tables in high demand. The classic bistro menu pays homage to all things French, including fresh creations conceived daily.
Brownes Bistro offers a warm and welcoming atmosphere with hardwood, oak paneling and crisp linens, which create an unmistakably European ambiance. The menu is full of classic French dishes with a few surprising twists. Some of the most popular menu items include the escargot au gratin, the P.E.I. mussels steamed in Brownes homemade curry broth, the slowly braised lamb shank, the certified angus New York strip loin, and the homemade lamb sausage with braised cabbage, lentils, roasted garlic mashed potatoes topped with demi-glace.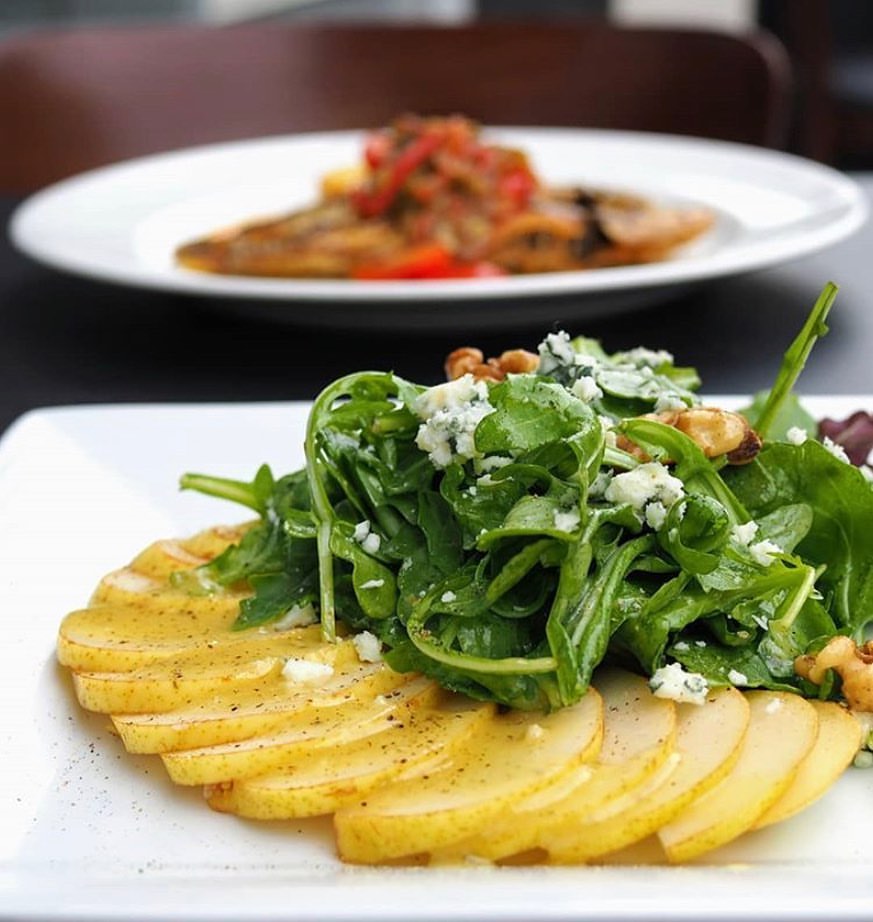 In addition to its food, Brownes Bistro is known for its extensive wine list, which features a wide selection of French wines, as well as a number of international options. No visit to Brownes Bistro is complete without trying one of their delicious desserts. Dessert standouts include the crème brulee, the tiramisu, and the apple cranberry crisp with vanilla ice cream.
Dolce Bakery
420 Summerhill Ave, Toronto, ON M4W 2E4
(416) 922-2253
Hours: Monday to Sunday: 8 am- 6 pm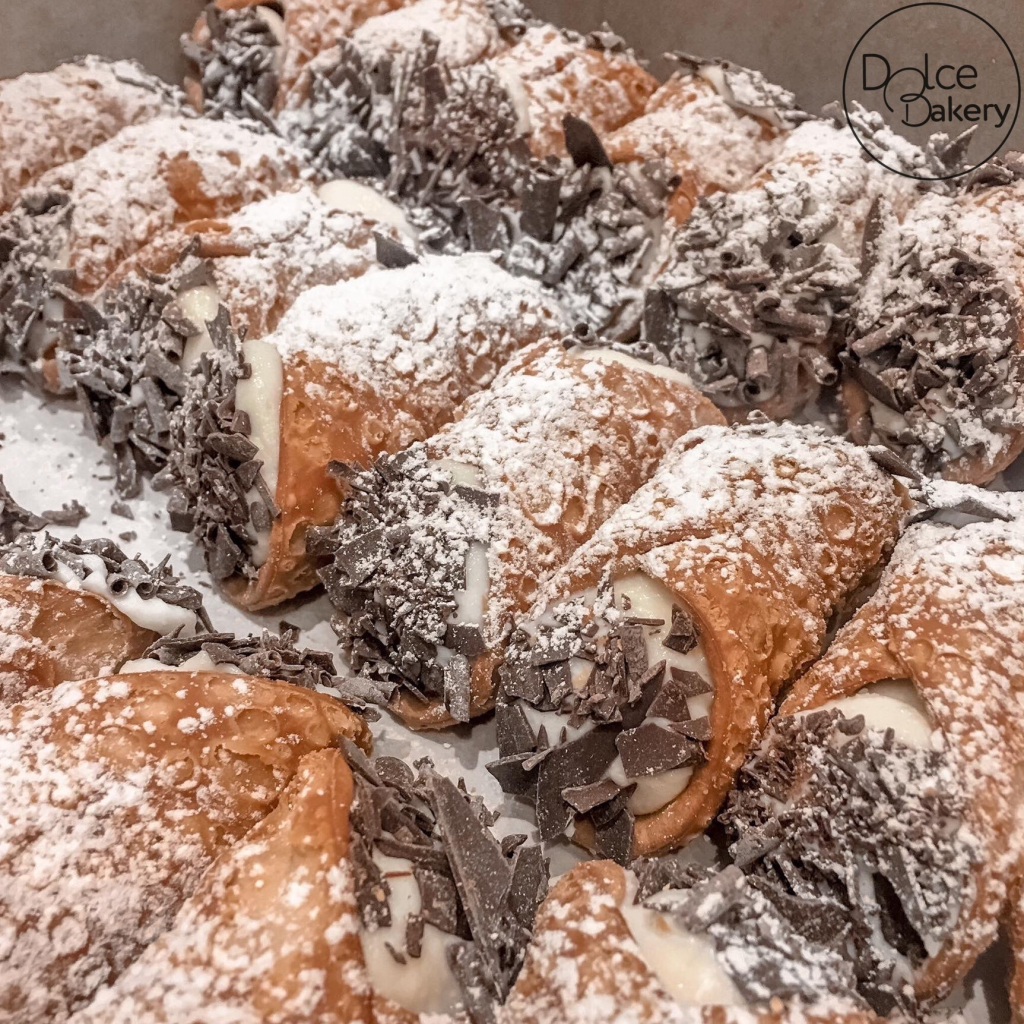 The Dolce Bakery first opened its doors on Summerhill Avenue in 2018. The bakery was founded by Frank and Maria Vitale who wanted to bring the taste of Europe to the Rosedale-Moore Park neighbourhood. Dolce Bakery provides a delightful bakery experience inspired by mainly Italian culture and gourmet food. The team of professional bakers creates high-quality, imaginative, and delicious baked treats while making sure to respond positively to the needs of the community. Whether you're looking for a quick bite or something to bring home and share, the Dolce Bakery has something for everyone.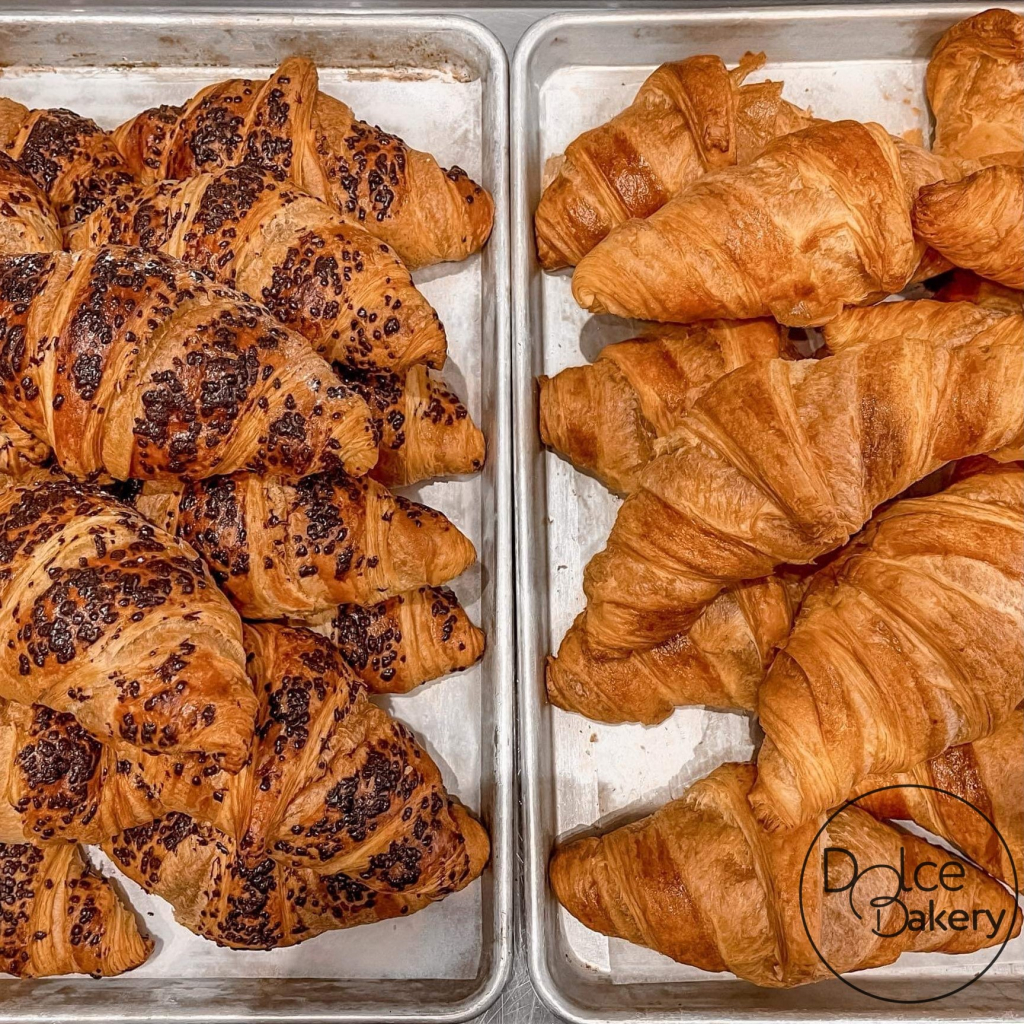 The Dolce Bakery offers a warm and welcoming atmosphere with an inviting exterior that features the bakery's iconic red bench. Even though it has only been open for a few years, the Dolce Bakery has already garnered the reputation as one of the best bakeries in the neighbourhood and a go-to spot for Rosedale locals looking for a sweet treat.
Some of the most popular items on the Bakery's extensive menu include the hot paninis, the freshly baked cornetti, the gelato, and the cannoli. One of the most unique items available at the Dolce Bakery are the pizza cones, which combine the delicious flavours of a pizza with the convenience and transportability of an ice cream cone. If you live in the Rosedale neighbourhood or are just visiting the area for a short time, you must try some of the fresh and delicious items at Dolce Bakery.
El Tenedor Restaurant
909 Yonge St, Toronto, ON M4W 2H2
(647) 573-0764
Hours: Wednesday: 5- 9 pm | Friday and Saturday: 5- 9 pm | Sunday: 5- 8 pm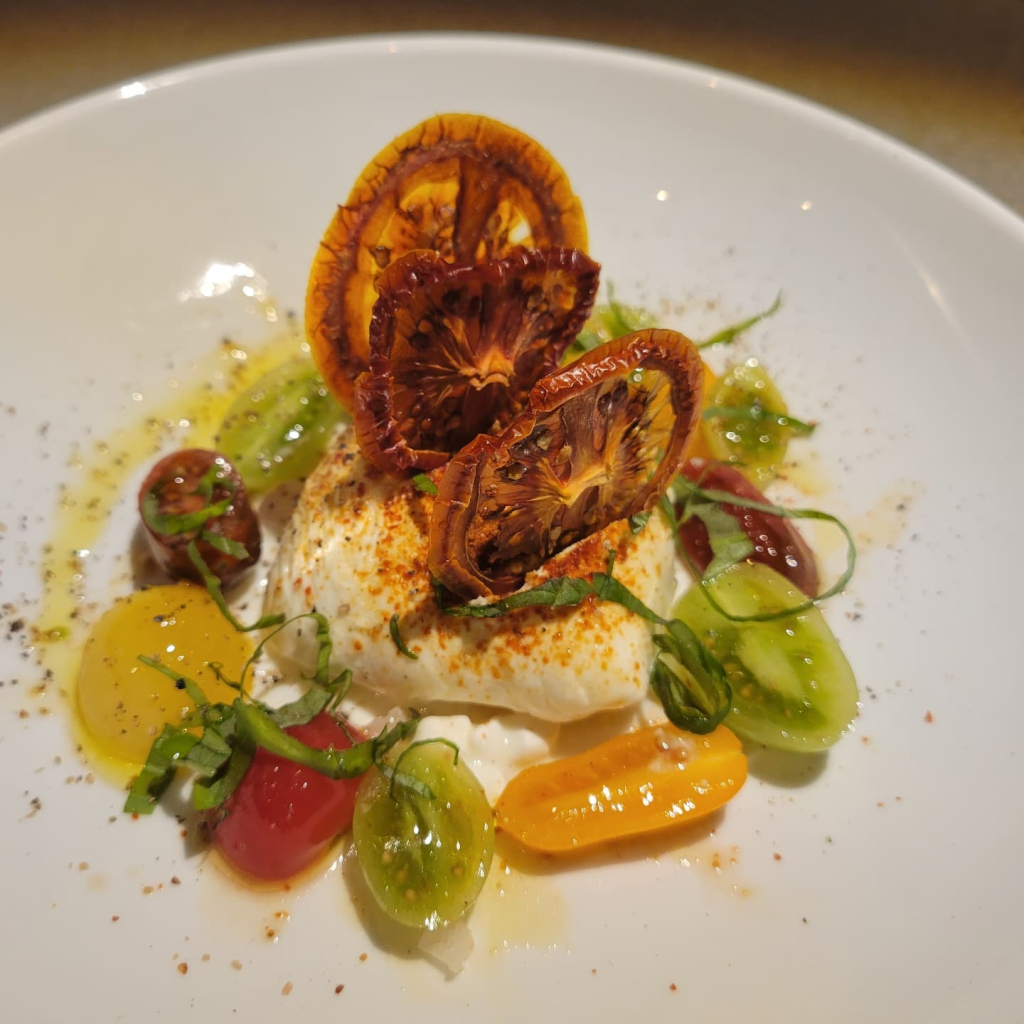 El Tenedor Restaurant and Wine Bar is a Spanish restaurant that presents dishes inspired by Barcelona, San Sebastian, and Latin America with upscale flair, along with a list of wines from Spain, France, Ontario, Chile, and California. At El Tenedor, they don't only focus on making food but making a one-of-a-kind experience that people will remember long after they have left the restaurant.
El Tenedor is located on Yonge Street just south of Aylmer Avenue in the heart of the Rosedale-Moore Park neighbourhood. El Tenedor was founded on the belief that food should be special and they carry that belief into every part of the restaurant from the exquisitely crafted dishes to the elaborate décor. El Tenedor serves only up to 8 guests seating (single table or groups), so you will receive a personal dining experience in a quiet, intimate and romantic space.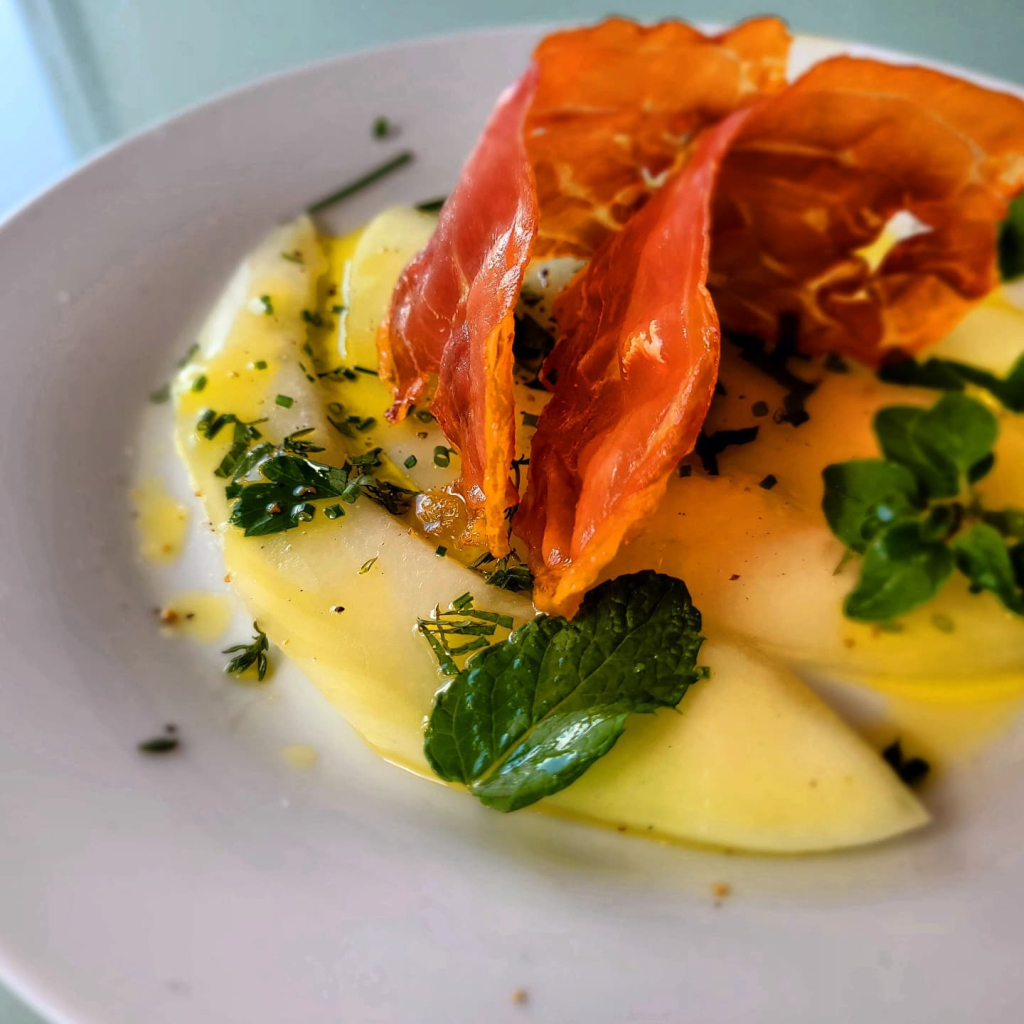 The menu at El Tenedor offers a chef table experience with a constantly changing set of dished based on seasonality and proximity of ingredients with an option for wine pairings. The dishes have a personal and modern approach to traditional recipes from Spain and France. This month's menu features smoked duck, scallops carpacho, solomillo, and a marquesa de chocolate for dessert.
Megumi Mazesoba
46 St Clair Ave E #101, Toronto, ON M4T 1M9
(416) 929-3553
Hours: Monday to Saturday: 11:30 am- 9 pm | Sunday: 11:30 am- 8 pm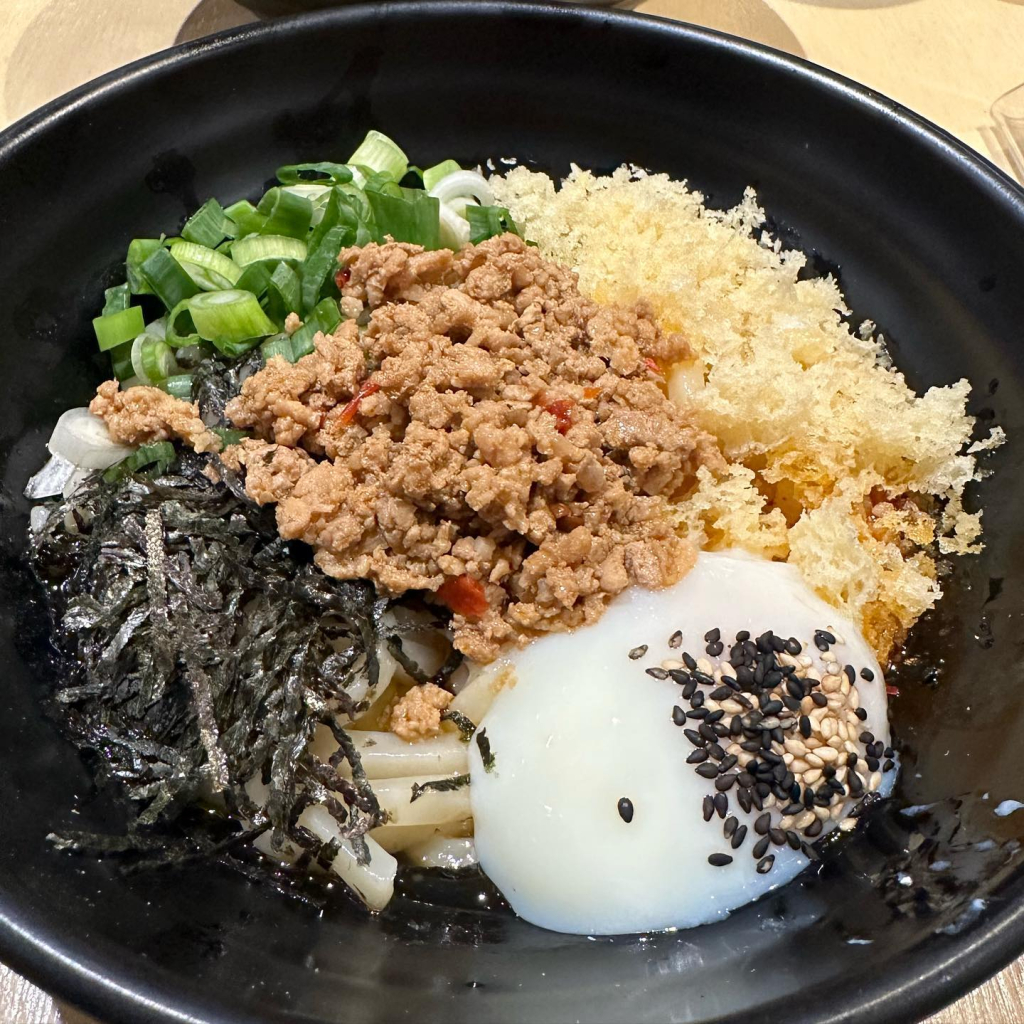 ​Megumi Mazesoba isToronto's first Mazesoba restaurant located just a few steps east of the St. Clair subway station. Mazesoba, also called Mazemen in North America, is a brothless Japanese ramen that originated in Nagoya, Japan. The name is derived from "maze" meaning "to mix", and "soba" meaning "noodles." The brothless ramen dish is made with special seasoning and various toppings such as chashu, egg, seaweed, spring onions, and bamboo shoots. It is mixed with vinegar and chili oil while hot, and served with a runny onsen egg that coats the noodles in a thick and savory sauce. ​If you love Japanese cuisine, Mazesoba is a delightful alternative to traditional ramen that is rich in flavour and unique in taste that everyone can enjoy.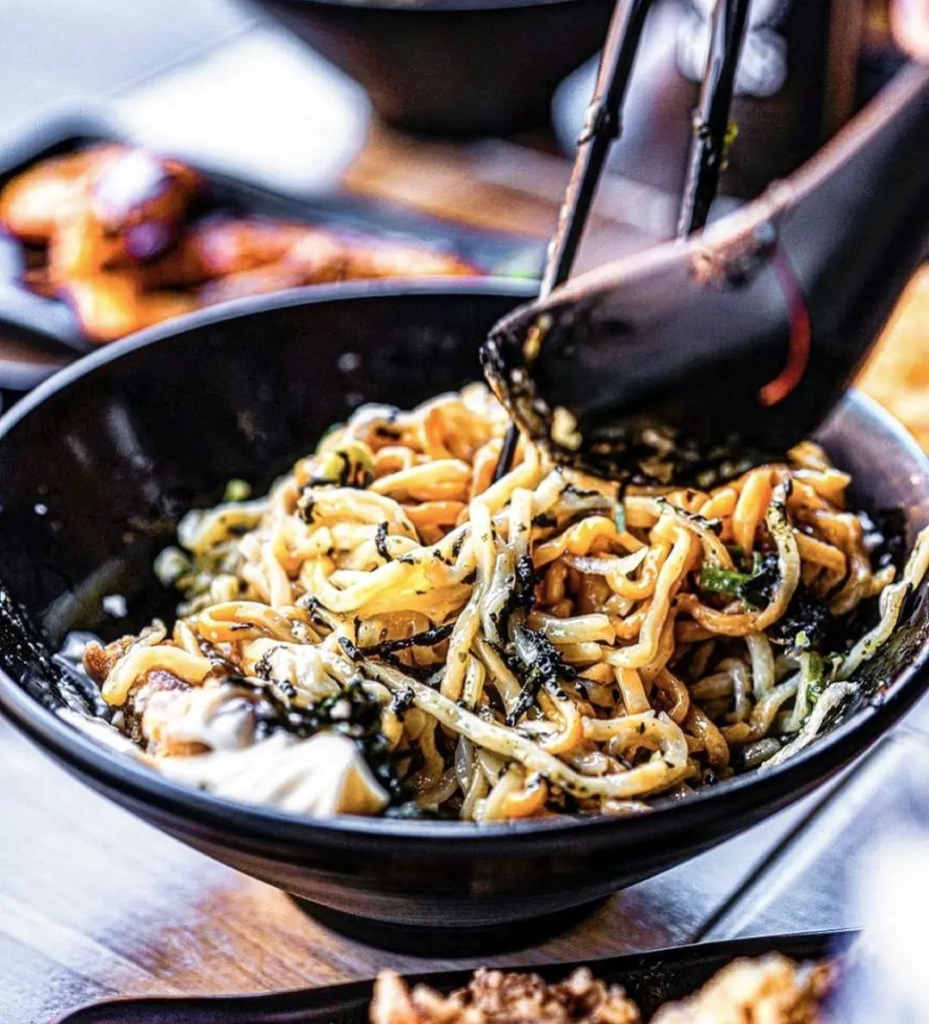 Megumi Mazesoba's goal is to reinterpret traditional Japanese ramen in a contemporary fashion, without sacrificing the original Japanese flavour. The highlight of the menu is of course the various kinds of mazeoba dishes, which including megumi, zenbu, unagi, chicken, short ribs, karaage, shrimp, tempura, steak, vegan, and mapo tofu options. Megumi Mazesoba also offers two different types noodles for each dish: ramen or udon.
Apart from the mazesoba, Megumi Mazesoba also has an extensive appetizers menu with pork, chicken, or vegetable gyoza, takoyaki, and shrimp tempura. Megumi Mazesoba also has a great dessert menu featuring Japanese mille crepes, mango cheese cake, and matcha cheese cake. If you are a fan of Japanese ramen, Megumi Mazesoba is a must-visit spot in Rosedale offering an exciting and fun ramen alternative with a great atmosphere and flavourful dishes.
Mineral
1027 Yonge St, Toronto, ON M4W 2K9
(416) 925-8565
Hours: Tuesday to Saturday: 11 am- 3 pm, 5:30- 10 pm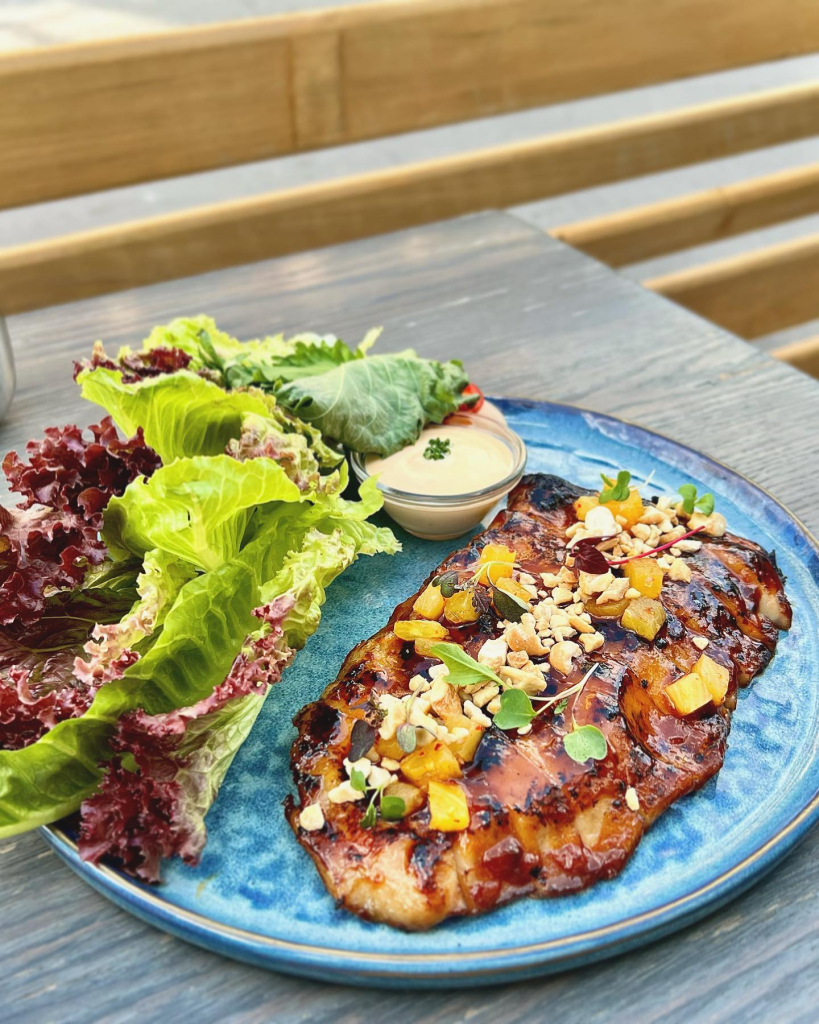 Mineral is a stylish coffee shop, restaurant, and bar that serves inventive, Filipino-inspired plates, wine, and cocktails. Mineral offers carefully curated coffee and house-made pastries during the day. During the evening, they serve food, wine, and cocktails that go hand-in-hand to intimately showcase Filipino-spirited contemporary Canadian cuisine.
While the food and drink menus are amazing, Mineral also has a glorious interior that catches your attention the second you step into the restaurant. The ceilings are covered in gold and silver hand-painted murals of bamboo, the walls have amazing illustrations of twisting vines and tigers sneaking through the jungle, and seats have wonderful indigo upholstery. Mineral offers a sophisticated yet comfortable atmosphere that makes for a great dining experience.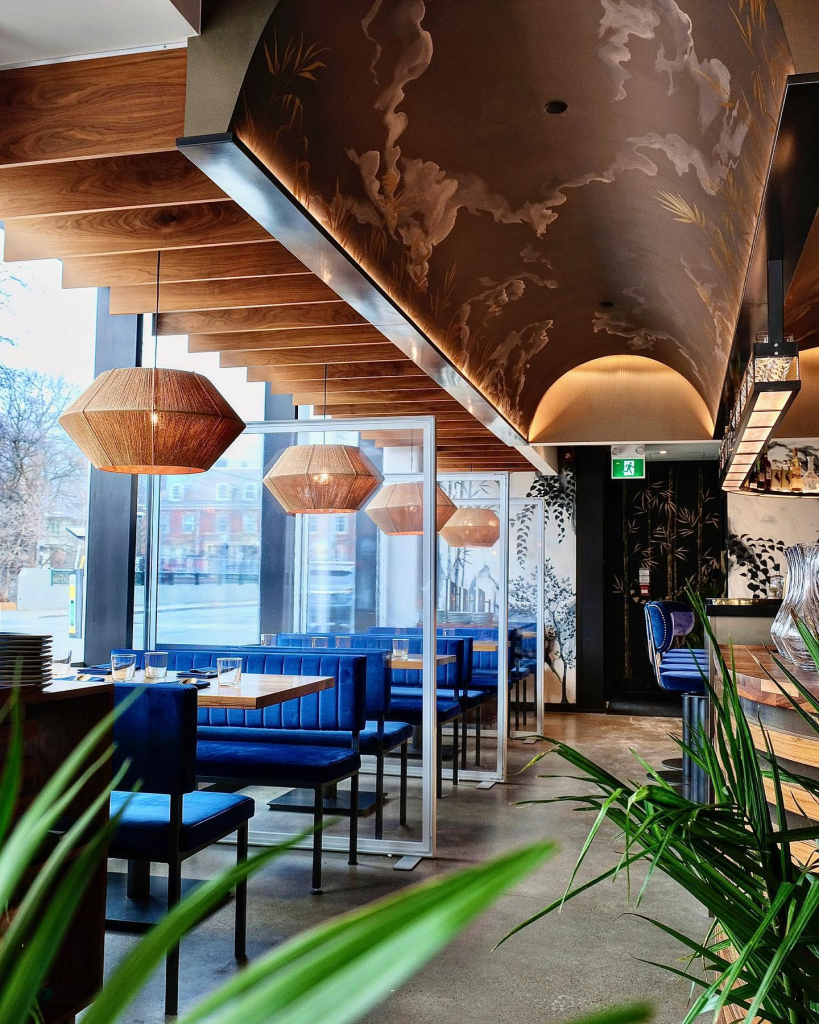 The chef, Daniel Cancino, already has an impressive resume at his previous restaurants Lamesa and Lasa. Here at Mineral his cooking is even more focused and refined. His menu evolves with the seasons, but there are usually dumplings, squid-ink pancit , fresh oysters or tuna ceviche, and a bowl of hand-cut egg noodles with an assortment of mushrooms in a Thai basil–flecked truffled duxelle sauce. The dish you'd be a fool to overlook is the grilled pork, sugary from a bath in 7UP, five spice, and ginger. Wrap pieces in lettuce and perilla leaves, plus a dab of calamansi aioli. You'll wonder why all barbecues can't be so incredible.
Pisces Gourmet Seafood Specialty Shop
1097 Yonge St, Toronto, ON M4W 2L7
(416) 921-8888
Hours: Tuesday to Saturday: 9:30 am- 6 pm | Sunday and Monday: 10:30 am- 5 pm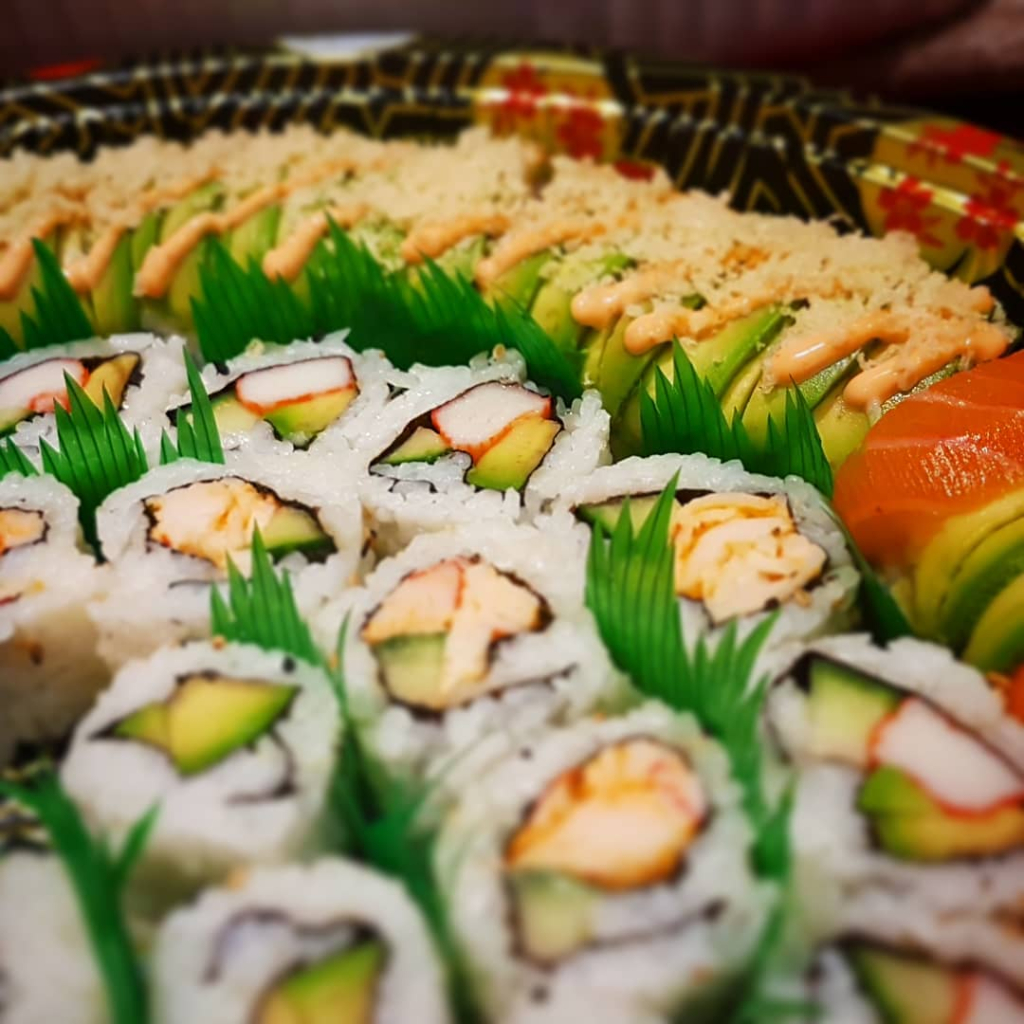 Pisces sources the highest quality seafood from around the globe and brings it to the heart of Rosedale-Moore Park. Pisces offers wild-caught, organically farmed, sustainable, and farmed fish. They also import sashimi grade fish straight from Japan.
Aside from their extensive fish market, Pisces also offers a sushi bar and a hot bar for people looking for a dine-in seafood experience. You will be amazed by the level of quality of the seafood at this local specialty shop. Their smoked salmon is hand sliced daily and is some of the best that you will have in the entire city. Pisces also has a great selection of soups at their hot counter. The staff is extremely knowledgeable and will be able to assist you with any questions that you may have.
Robot Boil House
895 Yonge St, Toronto, ON M4W 2H2
(416) 968-7888
Hours: Monday to Thursday: 12- 10:30 pm | Friday and Saturday: 12- 11 pm | Sunday: 12- 10 pm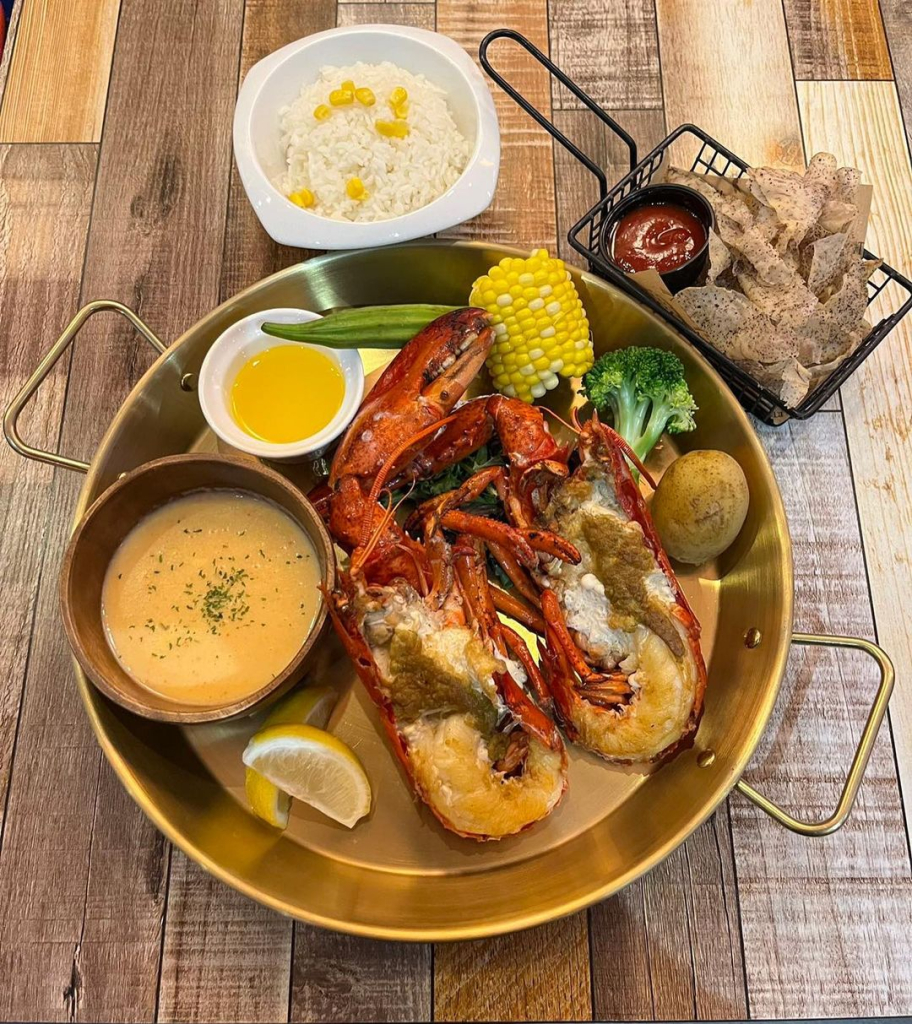 Robot Boil House started from a simple idea, to serve great food in Toronto in a fun environment where families could come together to enjoy a great meal that is deeply rooted in Asian culture. Years later and the mission remains the same. The Robot Boil House is one of the most exciting seafood restaurants in the Rosedale-Moore Park neighbourhood.
The lively décor creates a fun and inviting space that is perfect for the whole family. When you approach the Robot Boil House, you are greeted by two smiling shrimp statues and crab that live right next to the entrance. As you enter the restaurant, the thing that immediately catches your attention is the giant lobster hanging on the wall. This is a bit of foreshadowing for the menu that is packed with amazing fresh seafood dishes ranging from all you can eat lobster to whole king crab and everything in between. If you are looking for a delicious seafood restaurant that is great for the whole family, Robot Boil House is the place to go.
Sash
1133 Yonge St, Toronto, ON M4T 2Y7
(416) 921-7274
Hours: Lunch- Tuesday to Friday: 11 am- 2:30 pm | Dinner- Tuesday to Saturday: 5- 9:30 pm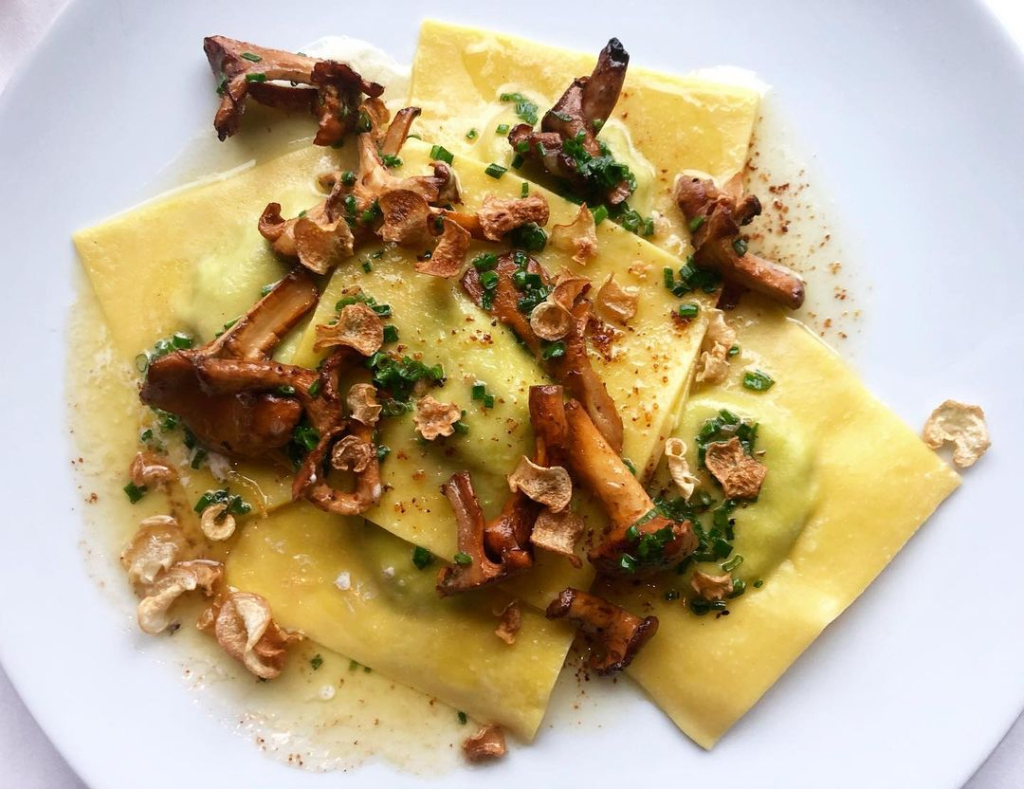 Chef Sash Simpson was orphaned from an early age and spent a number of years out on the streets of Chennai (Madras), India. At eight years old, Sash was adopted by Canadian philanthropists, and Families for Children orphanage founders, Sandra and Lloyd Simpson. His new home, split between Montreal and Toronto with thirty-one siblings, was a stark contrast to the lonely life that he left behind. However, it would be these two opposing worlds that would influence Sash's culinary career moving forward.
At fourteen, Sash developed a talent and passion for food and he excelled in various kitchens throughout the city. Sash's tremendous culinary ability landed him a position at one of the best restaurants in Toronto, North 44. After decades of developing into a world class Chef, Sash decided to open up his own restaurant in the trendy and thriving Rosedale-Moore Park neighbourhood, located on the corner of Yonge Street and Shaftesbury Avenue.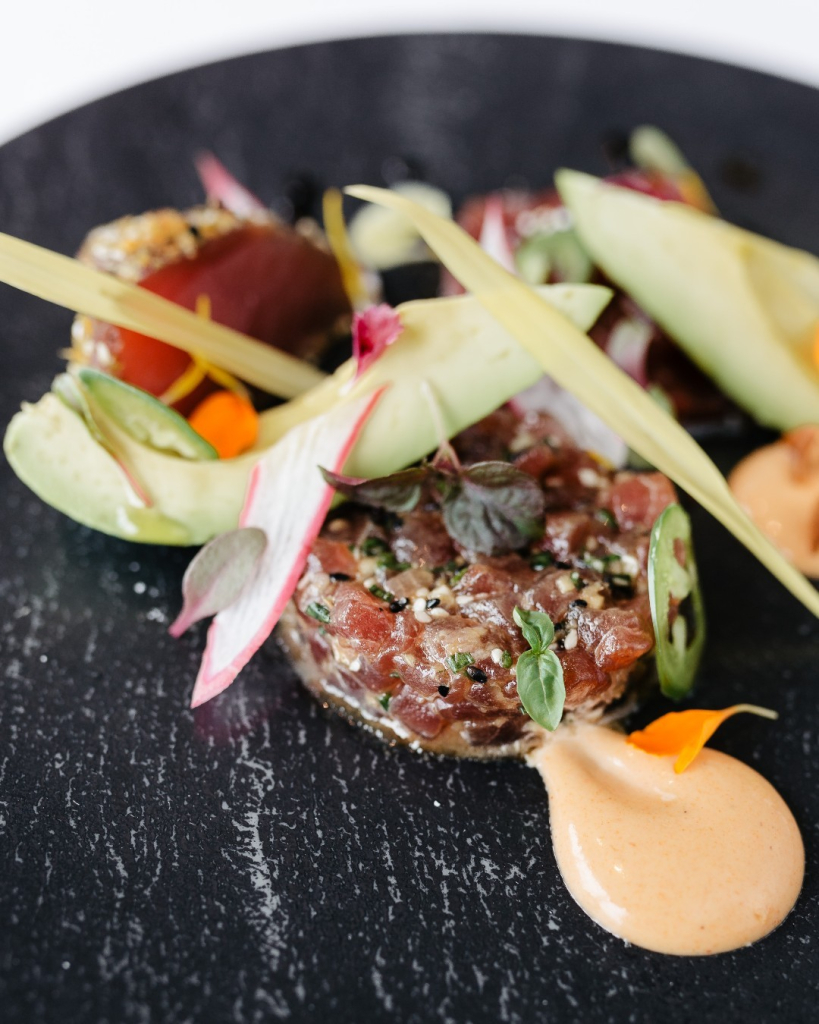 Sash serves internationally inspired American cuisine in an elegant setting decorated with a black and gold accent pieces. The Sash menu is full of luxurious and carefully crafted dishes that will be sure to leave a lasting impression on each and every diner who visits this upscale establishment. The standout dishes on the menu include French Dover sole with Peruvian potatoes, Chilean sea bass with vegetable pakoras, herb crusted lamb chops, and Canadian prime boneless rib eye steak. Sash also boasts an impressive wine list featuring wines from all over the world. Sash provides an elegant and memorable experience and it sits alongside the very best restaurants, not just in Rosedale but all of Toronto.
Terroni
1095 Yonge St, Toronto, ON M4W 2L8
(416) 925-4020
Hours: Sunday to Thursday: 11:30 am- 10 pm | Friday and Saturday: 11:30 am- 11 pm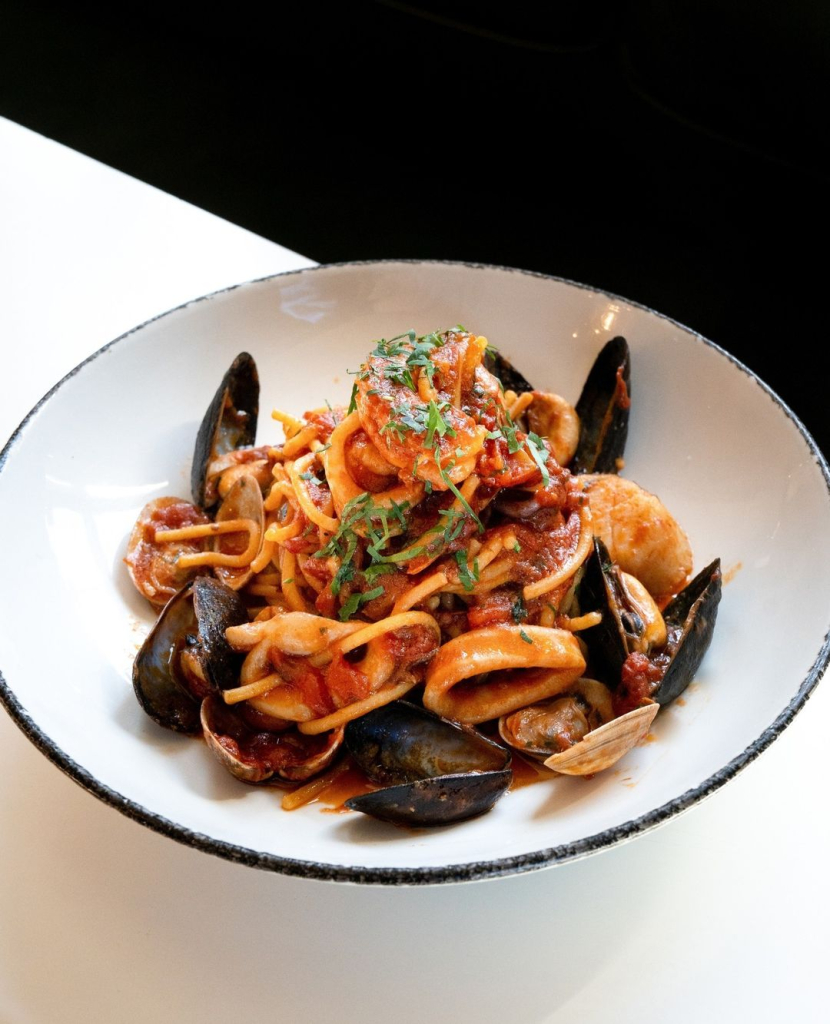 Located in the heart of Rosedale-Moore Park above Bar Centrale on the corner of Yonge Street and Price Street, Terroni (also known as Terroni Price) is the mid-town location of the Terroni family of restaurants, which have several locations throughout Toronto. Terroni has quickly established itself as one of the most popular restaurants in the city offering two upper floors with a wide range of great dining options. During the summer time, Terroni's large outdoor patio is a must-visit destination. The spacious patio has an amazing view of the Toronto skyline and showcases both the uptown and downtown vistas.
Terroni offers an upscale menu paired with a cozy and inviting atmosphere featuring a rustic Italian aesthetic and warm lighting. The restaurant features a large open kitchen, which allows diners to watch the chefs as they prepare their meals. The menu at Terroni in Rosedale is inspired by the traditional cuisine of southern Italy, with an emphasis on fresh, locally sourced ingredients. Some of the most popular dishes at Terroni Price include the house-made pasta dishes, such as the spaghetti al limone and the tonnarelli alla norcina withhomemade spicy sausage, pecorino, Italian black truffle shavings.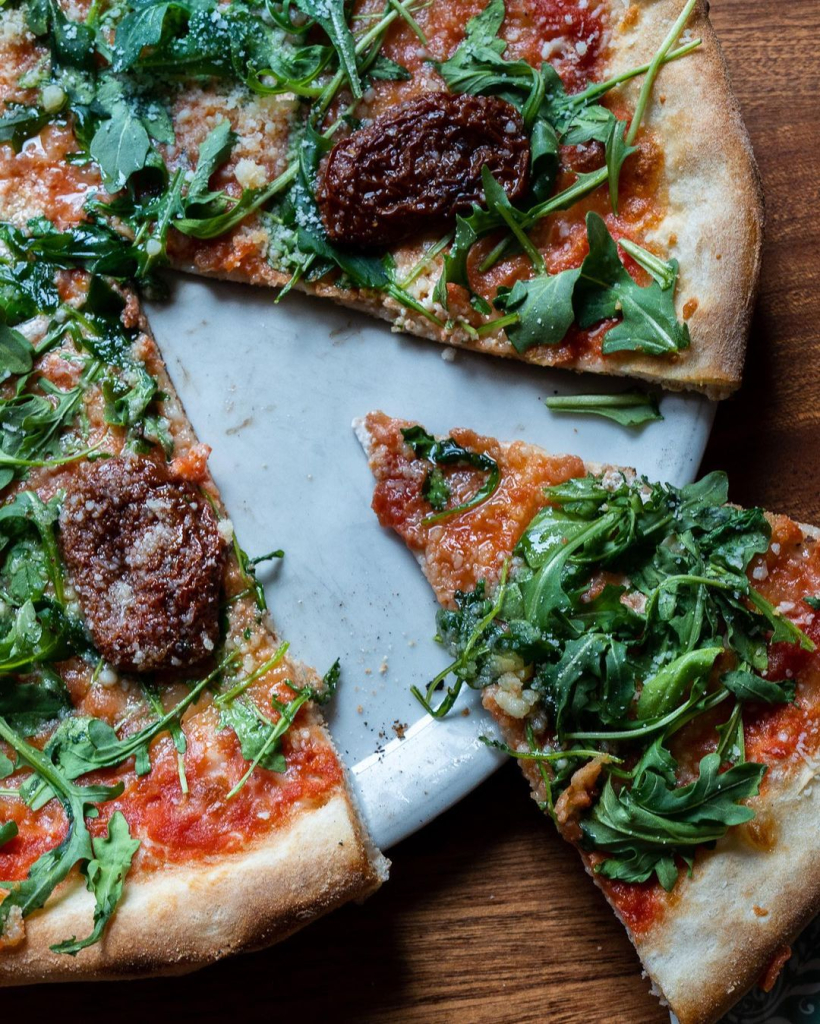 Terroni also offers a variety of pizzas with some unique flavour pairings. Some must-try pizzas include the C'T Mang with white sauce, mozzarella, gorgonzola, fresh pears, walnuts, smoked prosciutto and, honey, the Santo Spirito with tomato, fior di latte, anchovies, cherry tomatoes, and capers, and the Da Do' a Da' with tomato, mozzarella, goat cheese, eggplant, and roasted red peppers. In addition to its food, the restaurant also offers a range of cocktails and other beverages. Overall, Terroni is a great choice for anyone looking for delicious Italian food in a cozy and inviting atmosphere. Whether it's a family night, a lunch meeting, or a dinner before a night out, everyone feels comfortable at Terroni with its vibrant and welcoming atmosphere.
Three Locations in The Greater Toronto Area
Three Locations in The Greater Toronto Area
For more details, select the location nearest to you in Toronto:
For more details, select the location nearest to you in Toronto: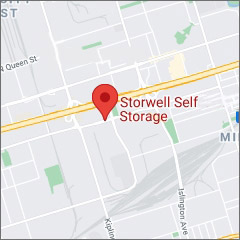 300 Evans Ave.
(416) 259-5555
Get a Quote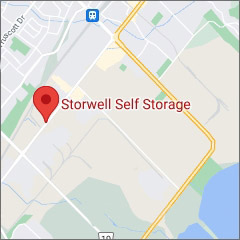 2525 Royal Windsor Dr.
(905) 823-5555
Get a Quote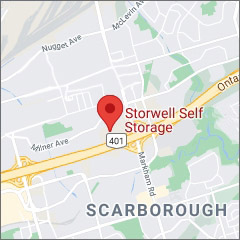 85 Executive Ct.
(416) 534-5555
Get a Quote