A place for everything, and everything in its place.
A Totally-Not-Boring Blog About Storage
The Best Restaurants and Dining Experiences in the Kingsway, Etobicoke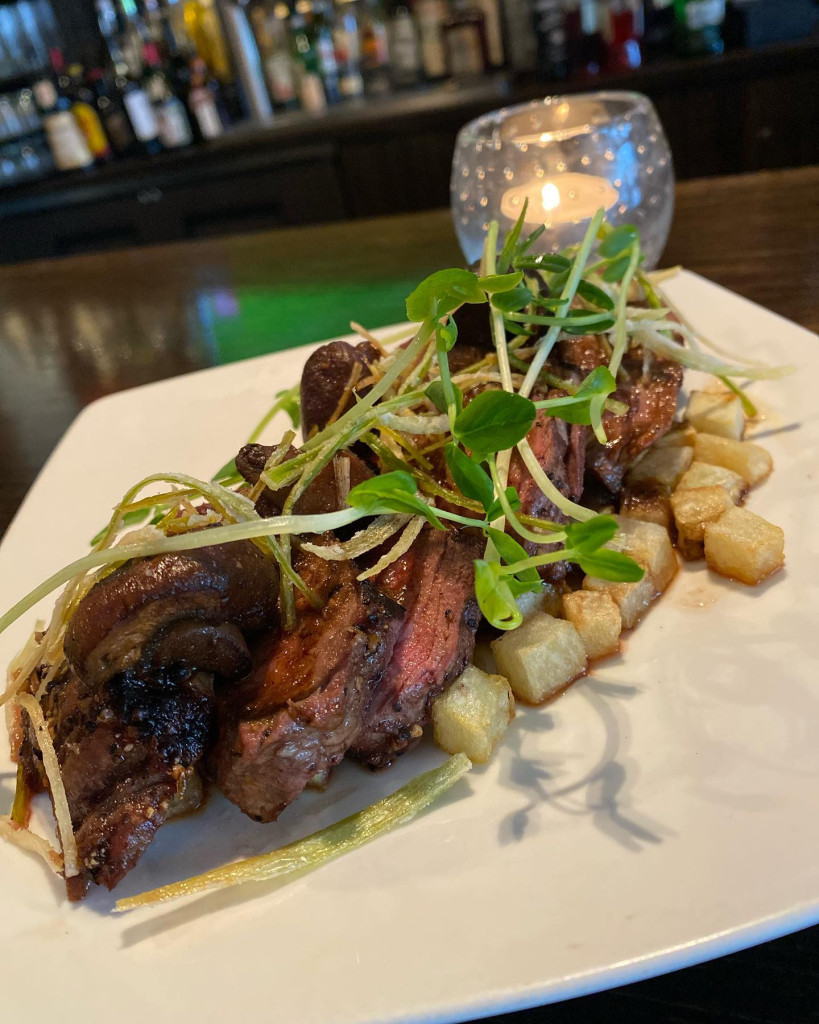 The Kingsway is one of the most affluent and exciting neighbourhoods in Toronto's west end. The neighbourhood's southern border along Bloor Street West is home to some of the best restaurants and dining options in the entire city. The Kingsway boasts a diverse selection of restaurants, catering to all tastes and preferences. From refined and sophisticated upscale establishments to cozy and familiar neighbourhood favourites, there something for everyone in the Kingsway. If you are storing your belongings at our storage facility in Etobicoke near the Kingsway neighbourhood and you are looking for a great place to grab a bite to eat, here are some of the best restaurants to try when visiting the Kingsway.
Azarias Restaurant
3058 Bloor St W, Etobicoke, ON M8X 1C4
(647) 352-8448
Hours: Sunday to Thursday: 12-10 pm | Friday and Saturday: 12-11 pm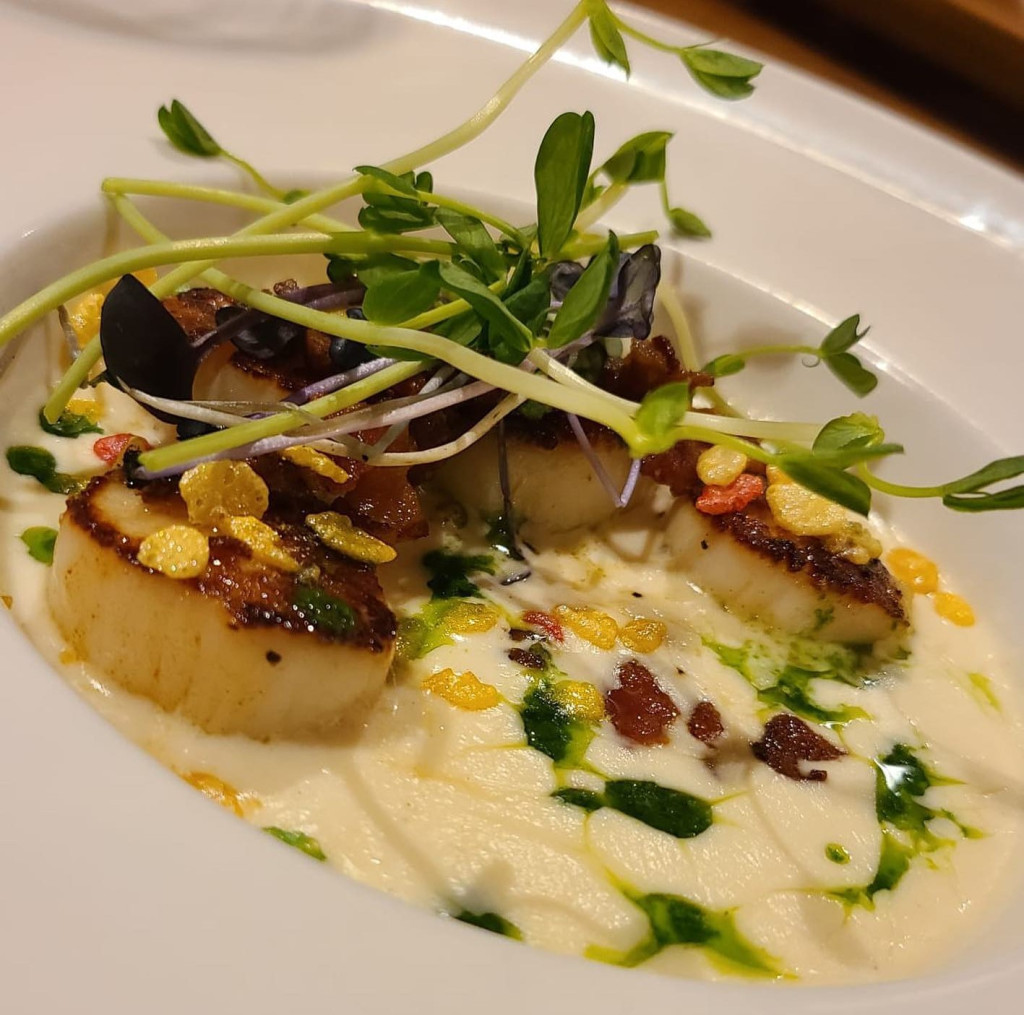 Located right on Bloor Street West, Azarias is one of the most popular restaurants in the Kingsway. Owner Mark Azaria had a clear vision when he decided to open the restaurant in 2013. He wanted to create a wonderful dining experience in the heart of the Kingsway that was welcoming, fun, and made people feel like they were at home. The interior of the restaurant is decorated with dozens of family pictures of different generations of Azarias in order to create a comforting at-home atmosphere.
Azarias' menu is carefully and creatively crafted by executive chef George Tyminski. The tapas menu has small plate dishes with influences from around the world. Some of the best dishes on the menu are the smoked meat poutine, the lobster gnocchi, the shrimp tacos, the seared scallops, and the truffle mushroom risotto. If you are a fan of Brussels sprouts, you have to try the melt in your mouth Brussels sprouts with roasted garlic, parmesan, and tomato.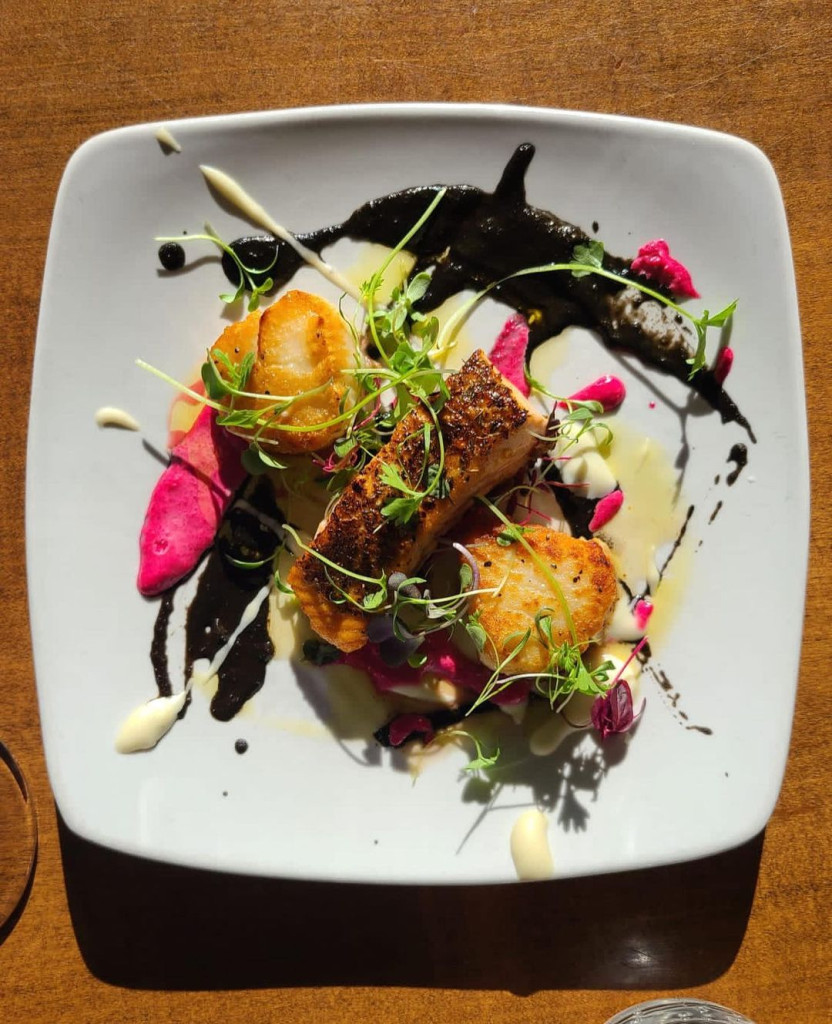 The service at Azarias is also exceptional. The staff is friendly and attentive, and they go above and beyond to make sure guests feel welcome and taken care of. It is not uncommon to see Mark Azaria, making rounds in the restaurant, greeting the guests and making sure everything is to their liking. Azarias is a wonderful location for intimate dinners but it is also open to hosting larger groups for celebrations, so consider Azarias if you have a birthday or anniversary coming up. Given that a lot of the food is tapas style, Azarias is a great place to host people with varying tastes and food preferences.
Capi's Pizza
4247 Dundas St W, Etobicoke, ON M8X 1Y3
(416) 231-9995
Hours: Tuesday to Saturday: 12-9 pm | Sunday: 2 pm- 3 am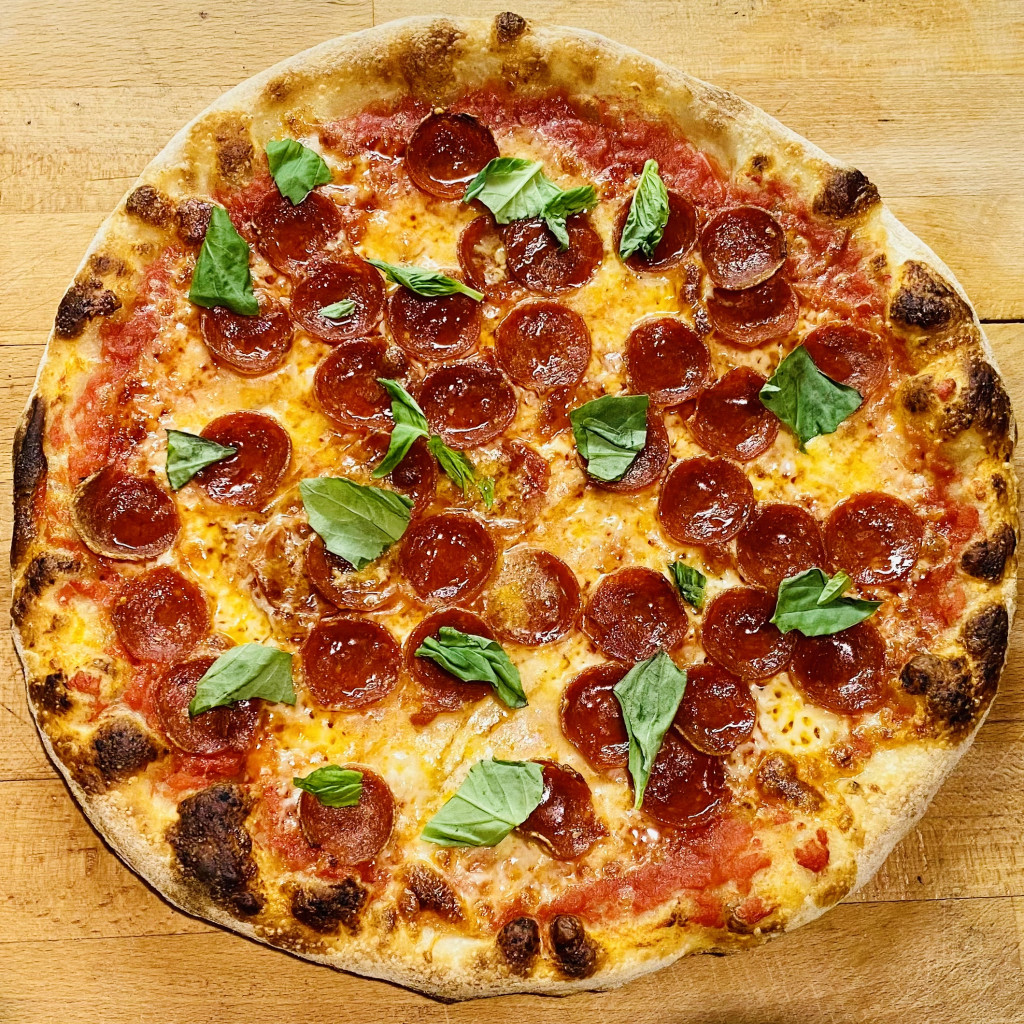 Capi's has been a part of the Kingsway neighbourhood in some variation since 1962 and has gone through many changes over the years. Capi's is currently owned and operated by Mike Schillaci who took over the location in February of 2020. While the pandemic threw a wrench into those plans, the local community's excitement over the return of Capi's was overwhelming.
The through line that connects all iterations of Capi's is a dedication to making pizza using only the freshest hand-prepped ingredients. As any pizza-lover will tell you, great pizza starts with the dough. Schillaci has taken great care to make sure that the dough at Capi's is of the highest quality, which is why he opts to use only organic flour. The dough is made and slowly fermented for several days before it is used.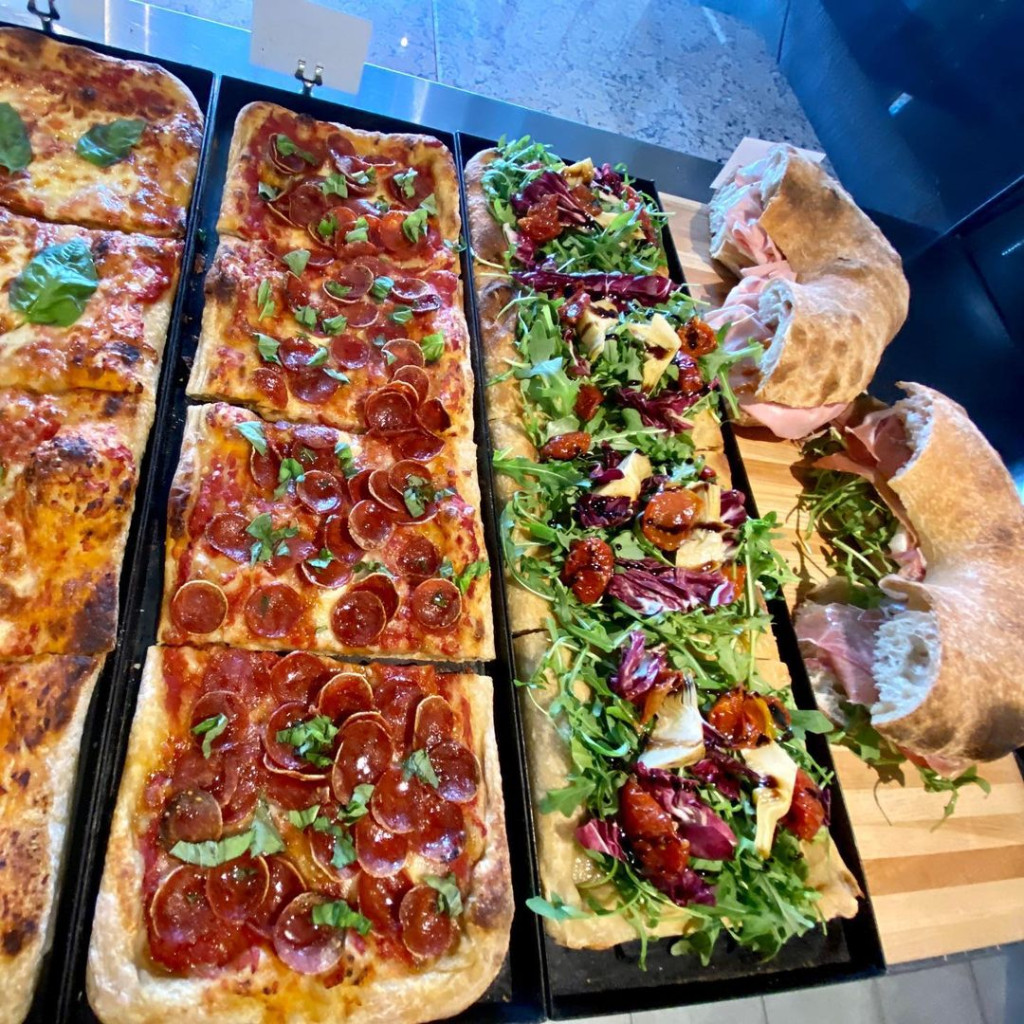 Capi's has an expansive menu with over 20 different kinds of pizza. One of the most popular options on the menu is the Calabrese, which is composed of a fresh 'nduja sausage, sliced red onions, green olives, mozzarella, and a fresh tomato sauce base. Another fan-favourite is the Tartufata, which has truffle oil, cremini mushrooms, a creamy Italian panna sauce, fresh herbs, and lemon zest. If you have a sweet tooth, you must try the cannoli or the tiramisu, which is made fresh in-house. Capi's is a Kingsway institution that is more popular now than ever. If you are looking for a comfortable local pizzeria that is serving high-quality pies, look no further than Capi's.
Casa Barcelona
2980 Bloor St W, Etobicoke, ON M8X 1B9
(416) 234-5858
Hours: Monday to Sunday: 5-11 pm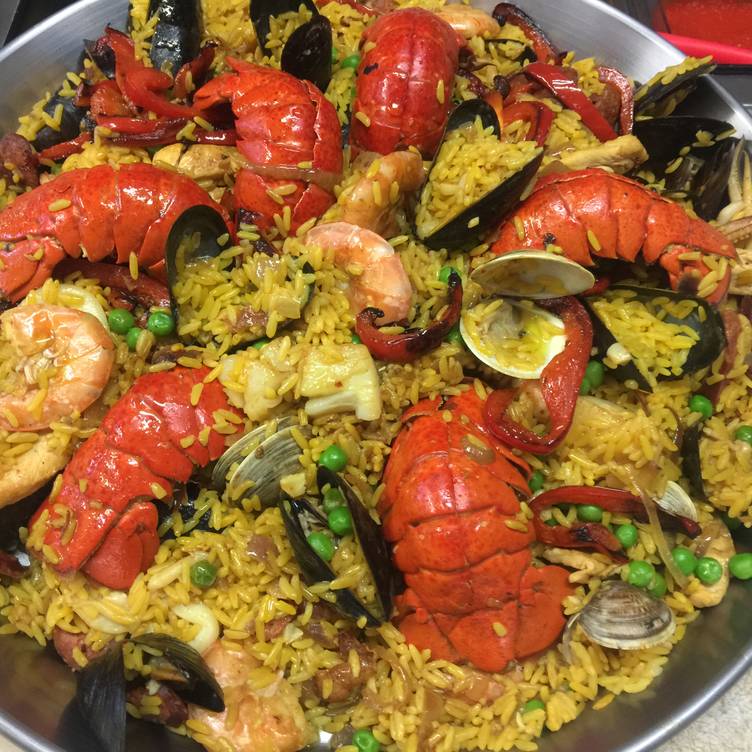 Casa Barcelona has been wowing customers with its impressive menu since opening in 1997. This exciting Spanish restaurant has been introducing bold new flavours and recipes to the city of Toronto over two decades. Aside from the amazing dining experience, Casa Barcelona also offers cooking lessons, wine tastings, and live entertainment. Executive chef and sommelier Eduardo Riviezzi Cohen has decades of experience in the restaurant business, working in the industry since 1986. Cohen has developed a staggering menu that offers more than 140 tapas and over 50 main courses, plus one of the absolute best wine lists in Toronto featuring over 1,000 world renowned labels and over 25,000 bottles in stock.
The wine list has a plethora of Spanish wines as well as wines from over 10 top-rated wine producing countries of the world. With over 40 tequilas to choose from, vodkas from all over the world, and numerous aged single malt scotches, Casa Barcelona has something for everyone. This Kingsway gem has been voted as one of the top restaurants in its class year after year by Zagat Survey, Sara Waxman, and Toronto Life. For an authentic Spanish dining experience with a fun and energetic atmosphere, come visit Casa Barcelona today.
The Crooked Cue
3056 Bloor St W, Etobicoke, ON M8X 1C4
(416) 236-7736
Hours: Sunday to Tuesday: 12 pm- 12 am | Wednesday to Saturday: 12 pm- 1 am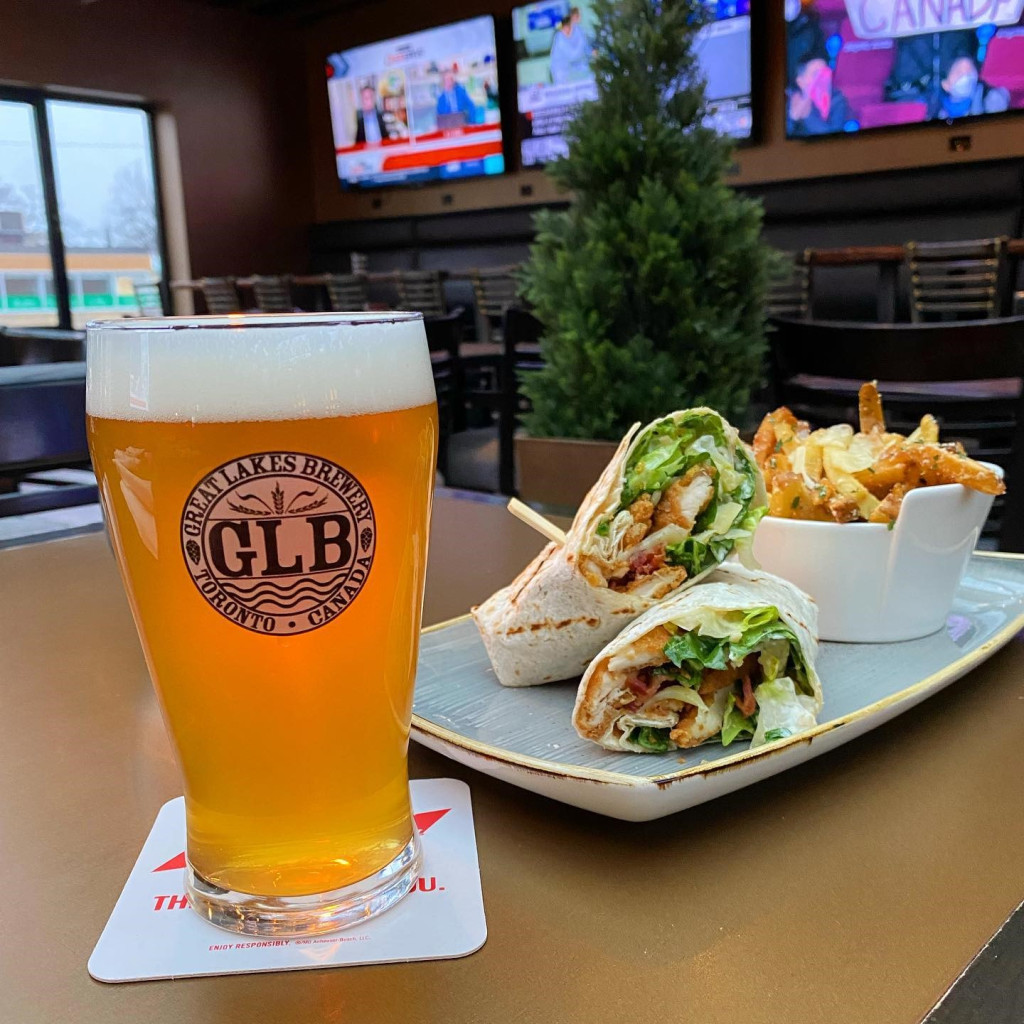 The Crooked Cue has been one of the most stable fixtures of the Kingsway neighbourhood for the last 30 years. The Crooked Cue's story really started in 1954, when Sam Pappas moved to Toronto, and with the help of his son William, opened Kingsway Billiards at 3056 Bloor Street West. William owned and operated the billiard room for 40 years, until his son Sam and daughter-in-law Tracey took over the 12,000 square foot top level of the building in 1992, launching the Crooked Cue.
Sam and Tracey decided to renovate the entire space and update the look of everything from the pool tables to the décor and even the lighting. The Crooked Cue also the very first poolroom in the City of Toronto to be completely licensed throughout its premises. Despite its tremendous popularity, the Crooked Cue has always been proactive about adapting to modern trends, upgrading their lounges to include fireplaces and expanding their menu. The highlight of the Crooked Cue's many upgrades came in 2015-2016 when they installed two 20'x50′ state-of-the-art retractable rooftop skylights that are unlike anything else you will find in the city. In the winter months, the skylights allow customers to experience an open outdoor feel without having to deal with the harsh Canadian weather.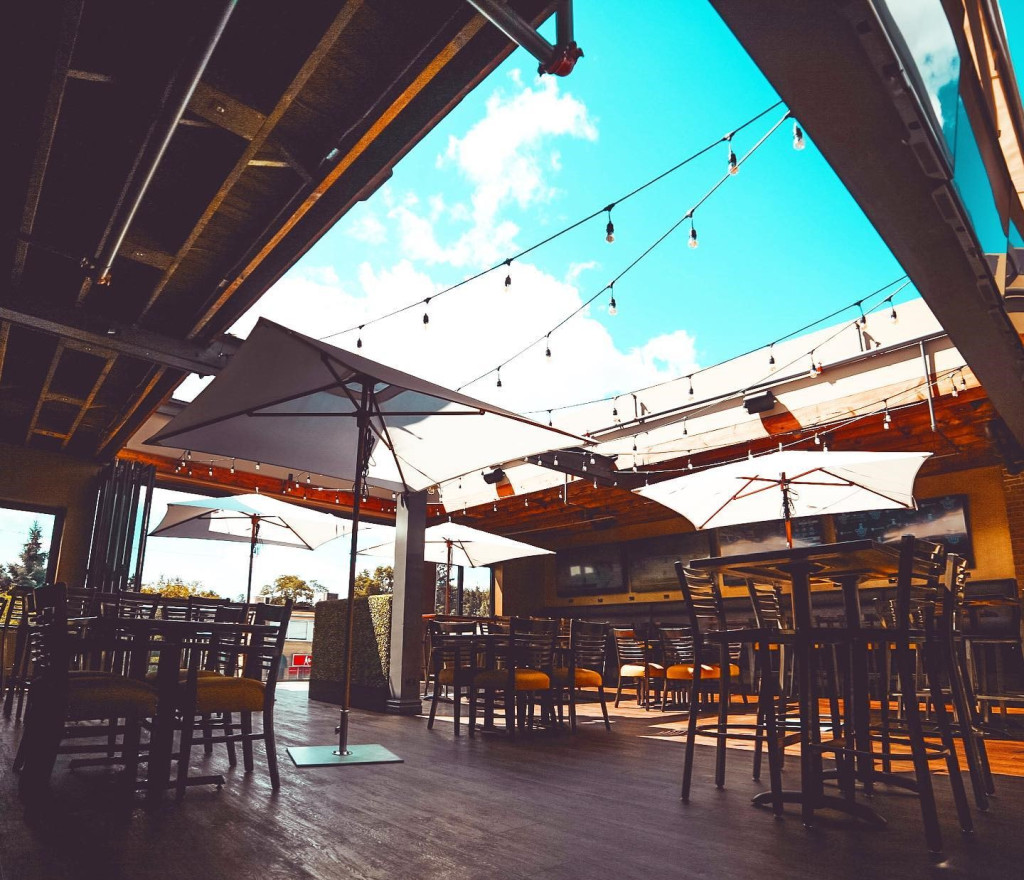 The Crooked Cue has always been a family-run business, which now includes four generations of the Pappas family. Sam and Tracey credit their success and longevity to their outstanding staff, some of whom have been with the organization for over twenty years or their entire professional careers. With the help of their wonderful staff and the support of the local community, the Crooked Cue has managed to overcome significant struggles during the pandemic and is now stronger than ever.
Henry VIII Ale House
3078 Bloor St W, Etobicoke, ON M8X 2B5
(416) 237-1444
Hours: Monday to Sunday: 11 am- 10 pm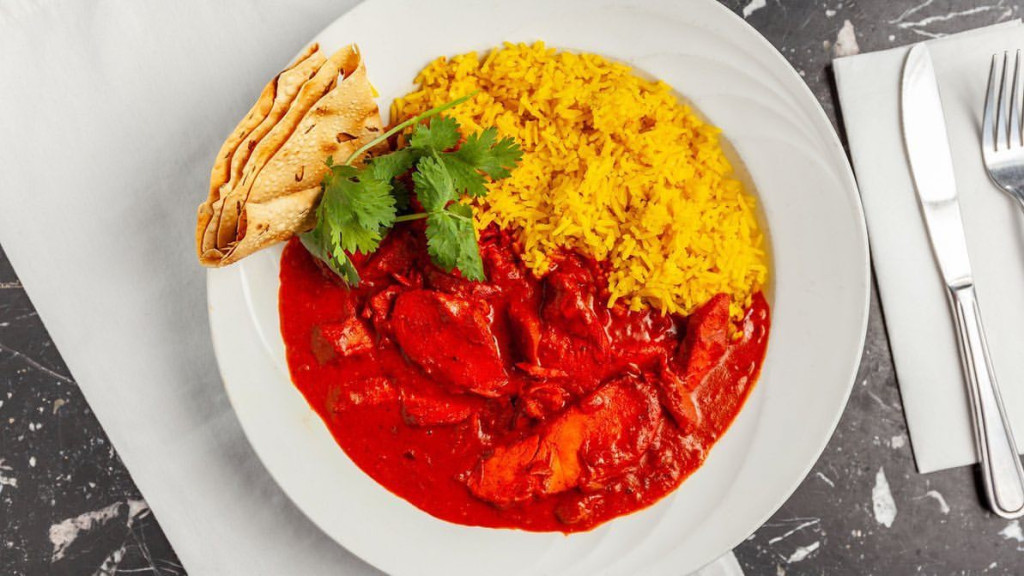 Opening in February of 2009, the Henry VIII Ale House is your classic neighbourhood bar with a comfy Cheers- like feel where every customer feels like a regular. The Ale House has a live music two days a week highlighting many local performers and artists. The Ale House's menu serves elevated bar staples and features notable standouts such as bison burgers and chicken tikka masala. The drinks menu is extremely impressive specializing in premium imported craft beers from Britain and across Europe. You can sample one of eighteen premium draughts and bottled beers, along with a selection of great wines, and over one hundred single malt scotches, bourbons, and Irish whiskies.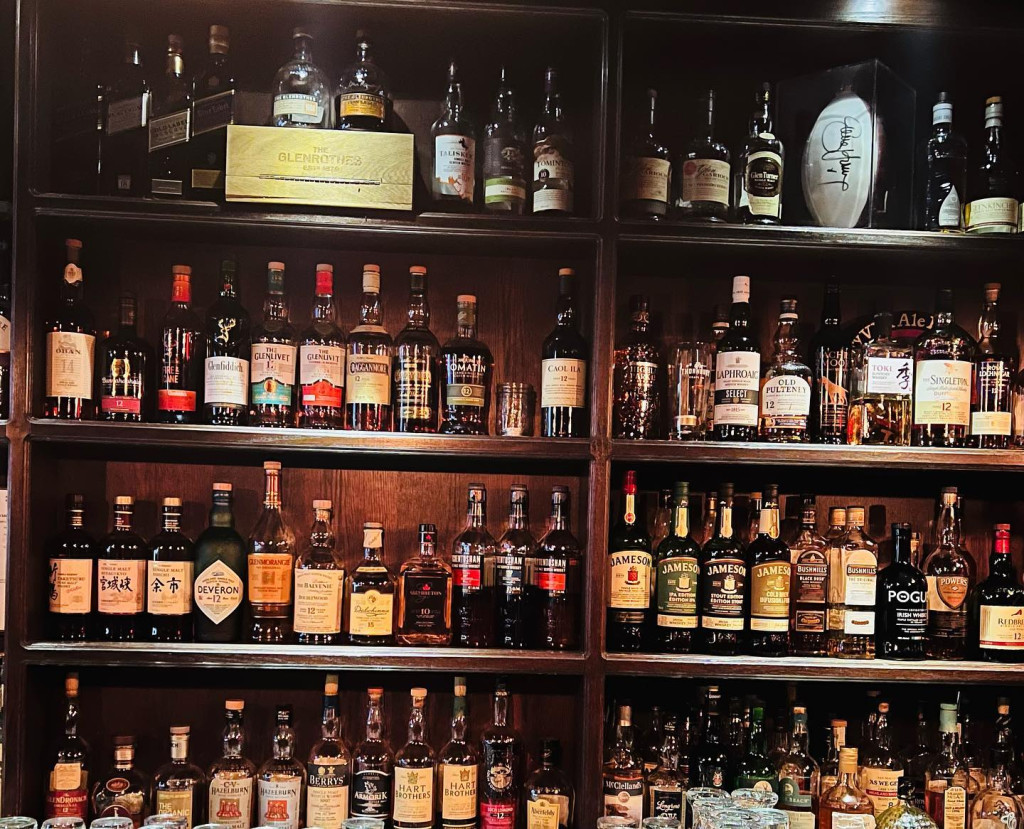 Beyond being just a comfortable and charming space to enjoy a drink and some great food with friends, the Henry VIII Ale House has also demonstrated their dedication to supporting the community by helping out local charities. Each Christmas, the Henry VIII Ale House works with the Fred Victor Organization to run a toy drive to help underprivileged children. Fred Victor is a social service charitable organization that helps create long-lasting and positive change in the lives of homeless and low-income people living across Toronto. Every day, more than 3,000 people use their programs and services. The Henry VIII Ale House is a fixture of the Kingsway community and the go-to spot for so many people in the neighbourhood to unwind and spend some quality time with friends.
Kingsway Fish & Chips
3060 Bloor St W, Etobicoke, ON M8X 1C4
(416) 233-3355
Hours: Tuesday to Thursday and Saturday: 11 am- 8 pm | Friday: 11 am- 8:30 pm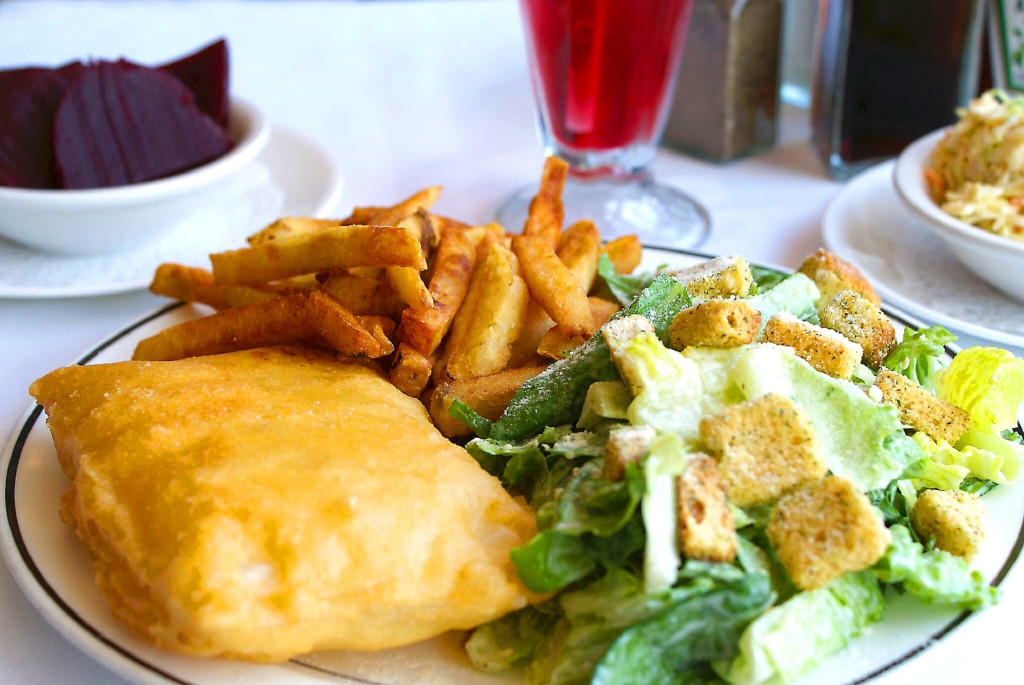 Kingsway locals will be very familiar with the iconic blue and whiteKingsway Fish & Chips sign that hangs over the entrance to this family owned and operated business, which has been a Kingsway staple since 1972. Upon entering, the first thing that catches your attention is the eclectic décor that is highlighted by a large collection of vintage tea cups, large fishing trophies, and signed hockey memorabilia.
One of the oldest businesses in the Kingsway, Kingsway Fish & Chips are best known for their halibut, which is filleted in-house. The fresh halibut is batter fried to perfection and served with crunchy golden brown French fries that are always fresh and never frozen. While the fish and chips are a must try item, the menu provides a great deal of variety including halibut tacos, several salad options, and an extensive grilled menu.
Make sure to leave room for dessert as Kingsway Fish & Chips also offers wonderful dessert options like apple pecan crisp, apple fritters, and butter tarts that are all made in house.Kingsway Fish & Chips offers a comfortable and casual dining experience for friends and family to gather together and enjoy fresh quality food. To encourage families to come out together and share a wonderful meal, Kingsway Fish & Chips offers a children eat free program every Tuesday.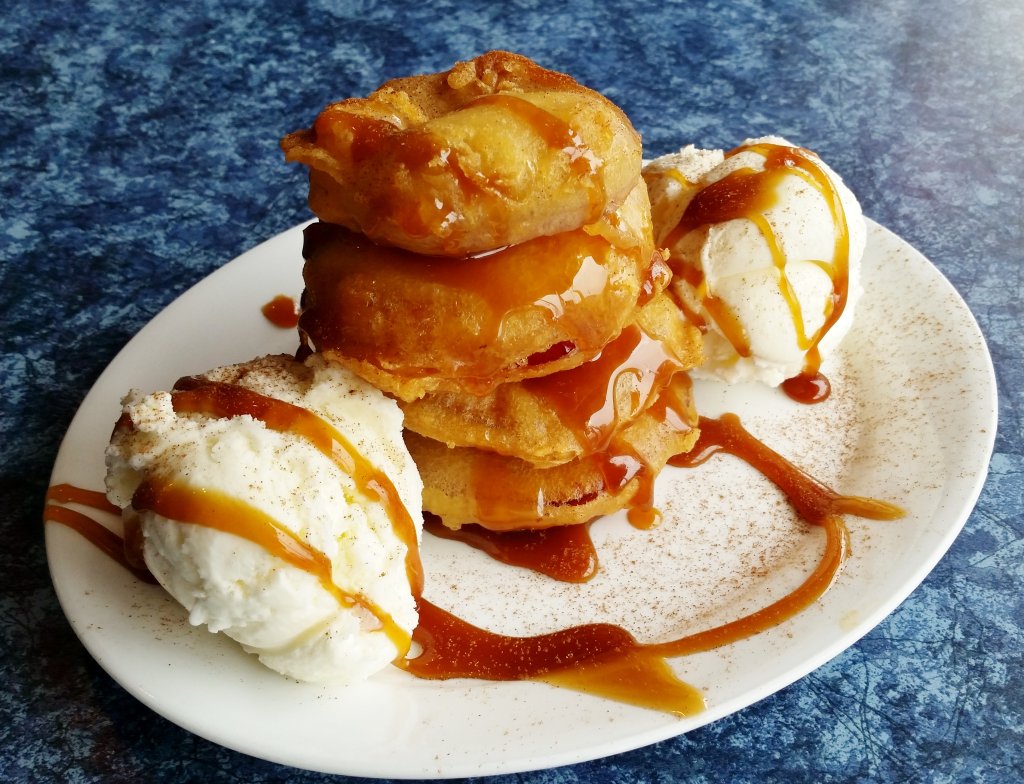 La Veranda Osteria
946 Royal York Rd, Etobicoke, ON M8X 2E5
(416) 231-3800
Hours: Wed. and Thurs.: 11:30 am- 10 pm | Fri. and Sat.: 11:30 am- 10:30 pm | Sun.: 11:30 am to 9 pm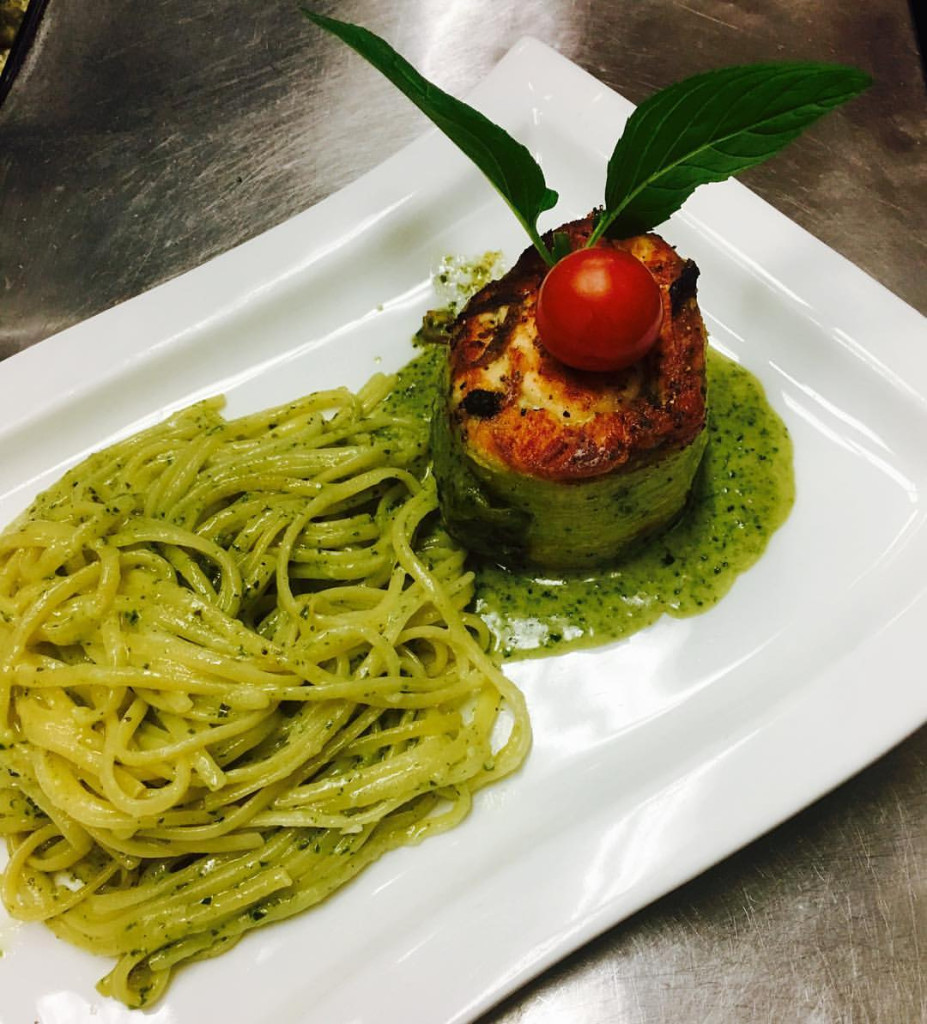 Located on the corner of Royal York Road and Bloor Street West, La Veranda Osteria is a spacious Italian spot with a casual vibe offering a huge menu, wine cellar, and lush outdoor patio. One of the Kingsway's most popular restaurants, La Veranda Osteria prides itself on serving traditional, classic Italian fare as well as fresh seafood and steaks.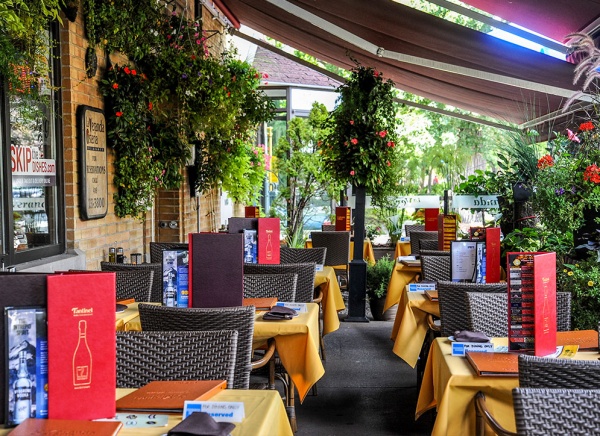 In the summertime, La Veranda Osteria opens their beautiful patio, which is decorated with a wide array of flowers, creating a warm and welcoming green space where you can enjoy your meal. Whether you are looking for a casual meal, somewhere for a special occasion, or a place for a large gathering, the friendly staff at La Veranda Osteria provides excellent service to accompany the outstanding food, which attracts so many local Kingsway residents to this quaint Italian restaurant. La Veranda Osteria is a great place for the whole family to visit and they even offer complimentary birthday ice cream for kids less than 10 years old.
The Old Sod
2936 Bloor St W, Etobicoke, ON M8X 1B5
(416) 239-3812
Hours: Monday to Sunday: 2 pm- 2 am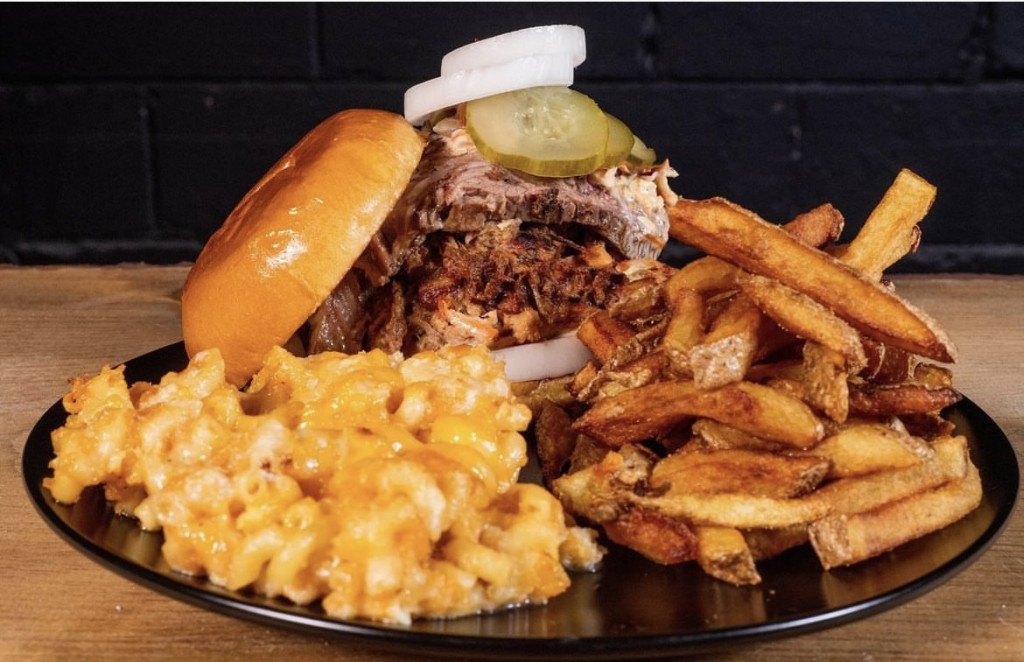 Opening its doors in 1975, the Old Sod has been a staple of the Kingsway community for decades. When you enter the Old Sod, you are greeted with an authentic Irish pub atmosphere, a place where people can come to unwind, enjoy live music, watch sporting events, and have a good time.
The Old Sod's menu is comprised of elevated pub fare with a wide variety of classic dishes. If you venture to the pub's back entrance, you will find the Bellows BBQ. Like many local businesses, the Old Sod was heavily impacted by the lockdowns in 2020 and with no customers allowed inside and low takeout alcohol sales, the owners realized they had had to make some drastic decisions in order to try and keep their business alive. One of those decisions was taking a massive risk in renovating and changing their menu completely.
After intensive thought and research, the owners realized the one main type of food that didn't exist in the Kingsway area was smoked barbeque. Named after one of the co-owners' dogs, Bellows has been a smash hit and is now a key fixture of the Old Sod. There has been a tremendous response to the smoked meat menu with the most popular item being the smoked brisket plate, which comes with 1/2lb of brisket, two homemade sides and a fresh, daily made cornbread. The smoked chicken wings are also a hug fan favourite during Leafs hockey games, Bills football games, and other major sporting events.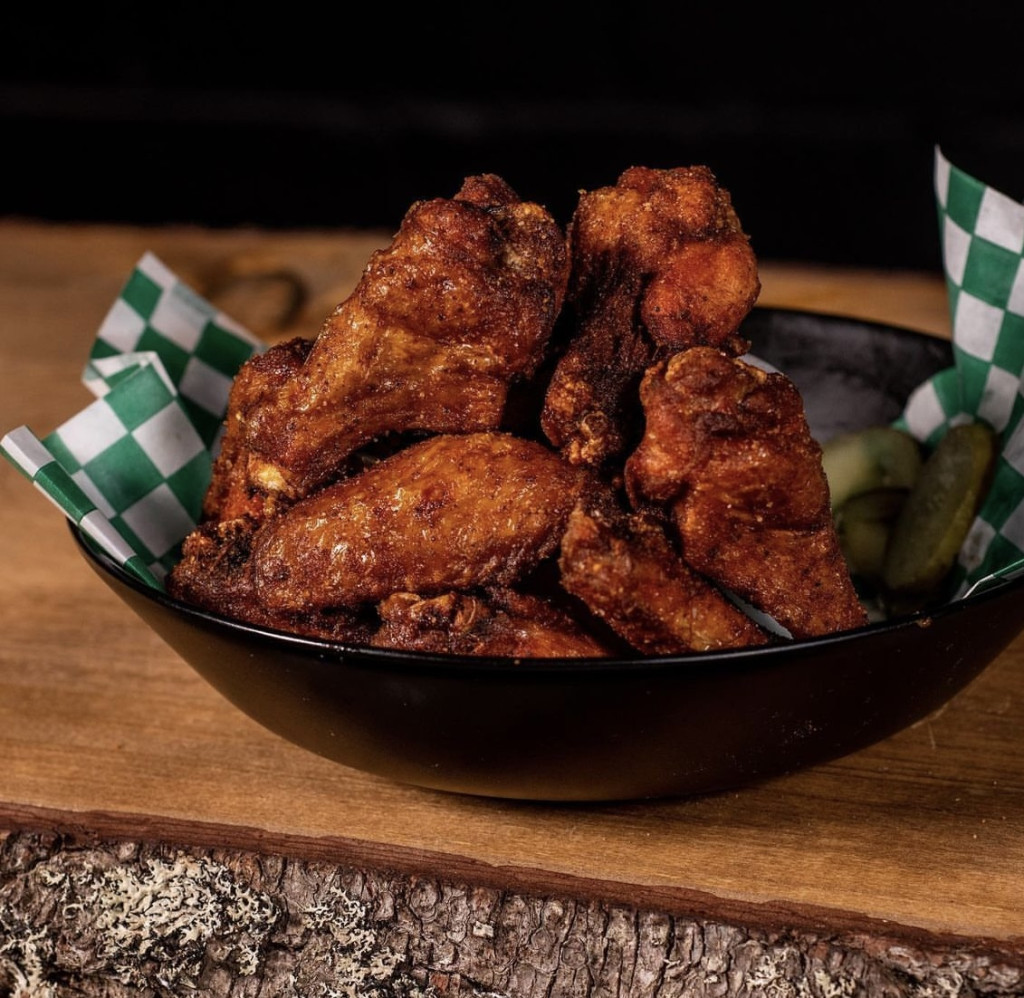 The Old Sod is the perfect place to catch up with old friends and watch the big game on the TV while enjoying a diverse beer and spirits menu. The Old Sod also offers live entertainment with all events starting at 10pm. Sundays and Tuesdays are Karaoke nights, Wednesdays are Open Mic nights, and each Thursday there is live music with the legend Brian Tyrrell, who has played at the Old Sod for almost 40 years. On Fridays and Saturdays the Old Sod hosts incredible local bands, such as the Bobby Darlings, Gravestone, and many more.
Sempre Pizza & Pasta
3038 Bloor St W, Etobicoke, ON M8X 1C4
(416) 234-8677
Hours: Tuesday: 2- 9:30 pm | Wednesday to Saturday: 11 am- 9:30 pm | Sunday 4- 9:30 pm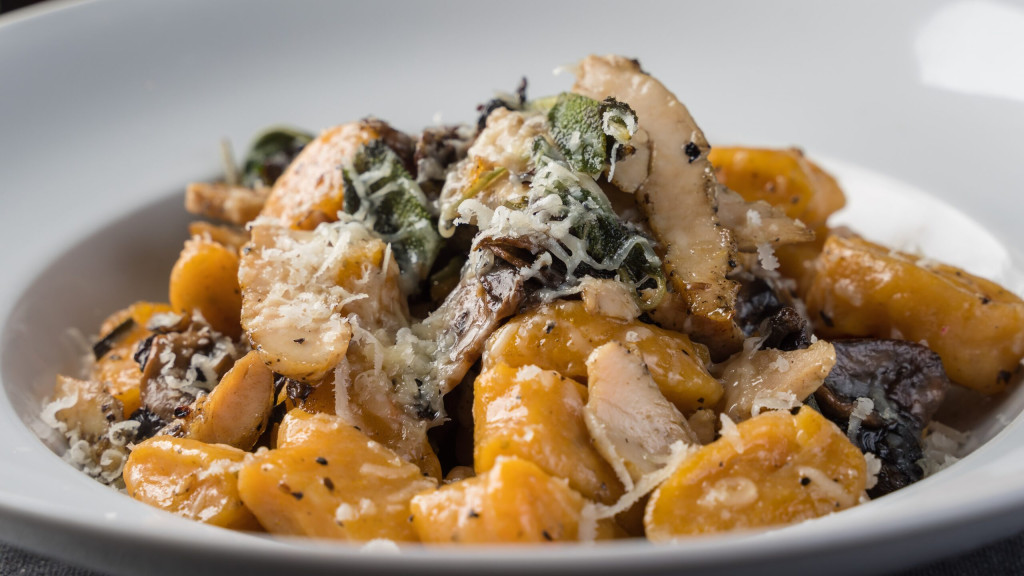 Located just a few doors down from the storied Kingsway Theatre, Sempre's signature red box frame windows create an exterior that is hard to miss. Sempre has been providing quality Italian food in the Kingsway neighbourhood since 1994. The friendly and welcoming staff creates a warm and inviting atmosphere that is reminiscent of an old school Italian kitchen.
Sempre offers a large menu that serves every classic Italian dish that you can think of including bruschetta, fried calamari, homemade gnocchi, lasagna, pasta carbonara, and a wide variety of pizzas. The Capricciosa Prosciutto pizza is a particular standout, it has artichokes, mushroom, black olives, zesty tomato sauce, and mozzarella cheese.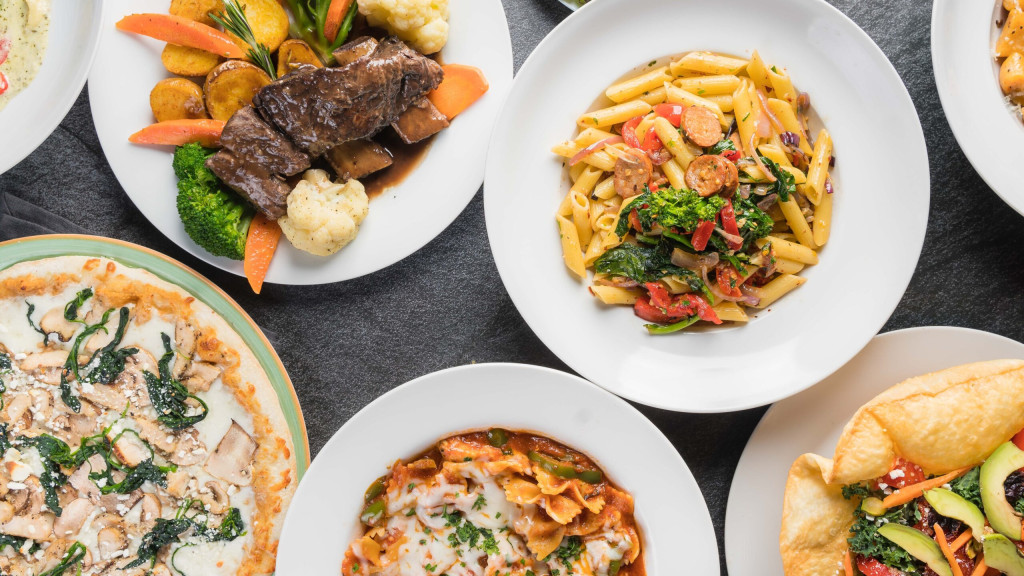 Sempre offers a casual and memorable experience in the heart of the Kingsway. In the summer months, they have outside seating, which is the perfect way to enjoy the warm weather with a great meal, good friends, and an outstanding atmosphere.
Souvlaki Hut Greek Taverna
3080 Bloor St W, Etobicoke, ON M8X 1C8
(416) 233-2090
Hours: Monday to Sunday: 11 am- 9 pm
If you live in the Kingsway or are just visiting the area and are in the mood for Greek food, there is only one place to go. Head over to the corner of Bloor Street West and Montgomery Road to the Souvlaki Hut Greek Taverna and enjoy some of the best Greek food that Etobicoke has to offer.
Nick Tsangaris opened the original Souvlaki Hut location in the Clarkson Village Mississauga in 2000 with the simple goal of delivering a dining experience with impeccable quality, fresh and delicious ingredients, and healthy food choices for the customer. This proved to be a winning recipe as the Souvlaki Hut quickly grew in popularity with customers coming from Burlington, Brampton, Etobicoke, and Oakville for a taste of authentic Greek cuisine. As the interest continued to grow, Nick opened Souvlaki Hut locations in Port Credit, Oakville, Burlington, Mississauga, and Toronto. In 2015, the Souvlaki Hut Greek Taverna opened its doors on Bloor Street West, in the heart of the Kingsway.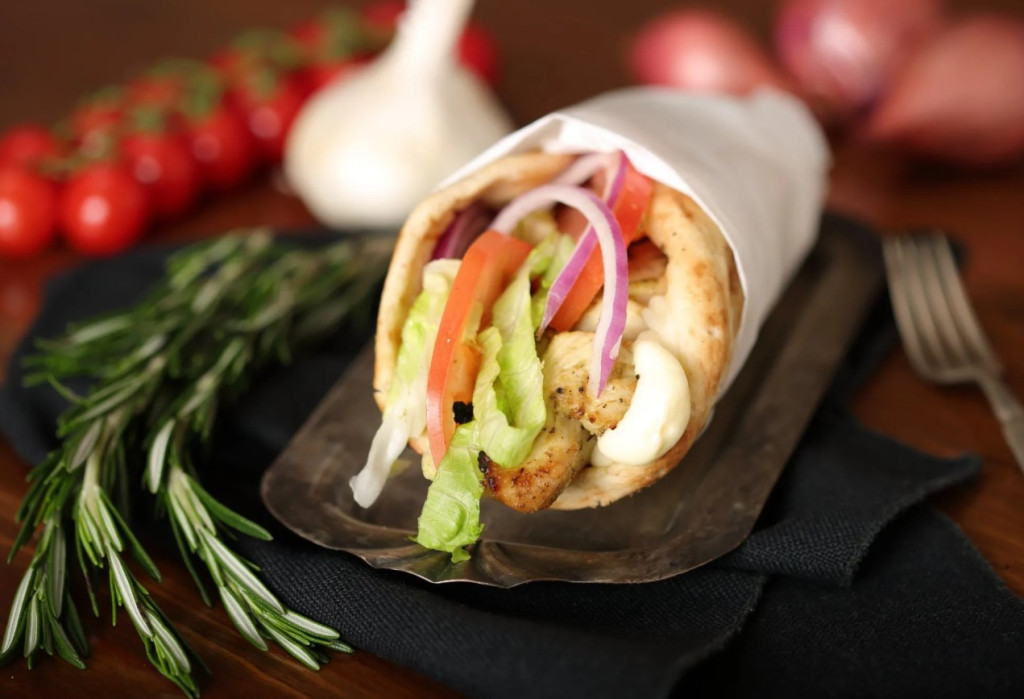 The Souvlaki Hut Taverna offers an elegant and comfortable dining atmosphere serving classic Greek staples like spanakopita, saganaki, rack of lamb, moussaka, and of course chicken, lamb, and pork souvlaki. You simply cannot leave without trying a piece (or two) of the home made baklava that is the perfect sweet treat to cap off a wonderful meal.
ViBo Restaurant
2995 Bloor St W, Etobicoke, ON M8X 1C1
(416) 239-1286
Hours: Tuesday to Friday: 11:30 am- 3 pm, 5-11 pm | Saturday: 5- 11pm | Sunday: 5- 10 pm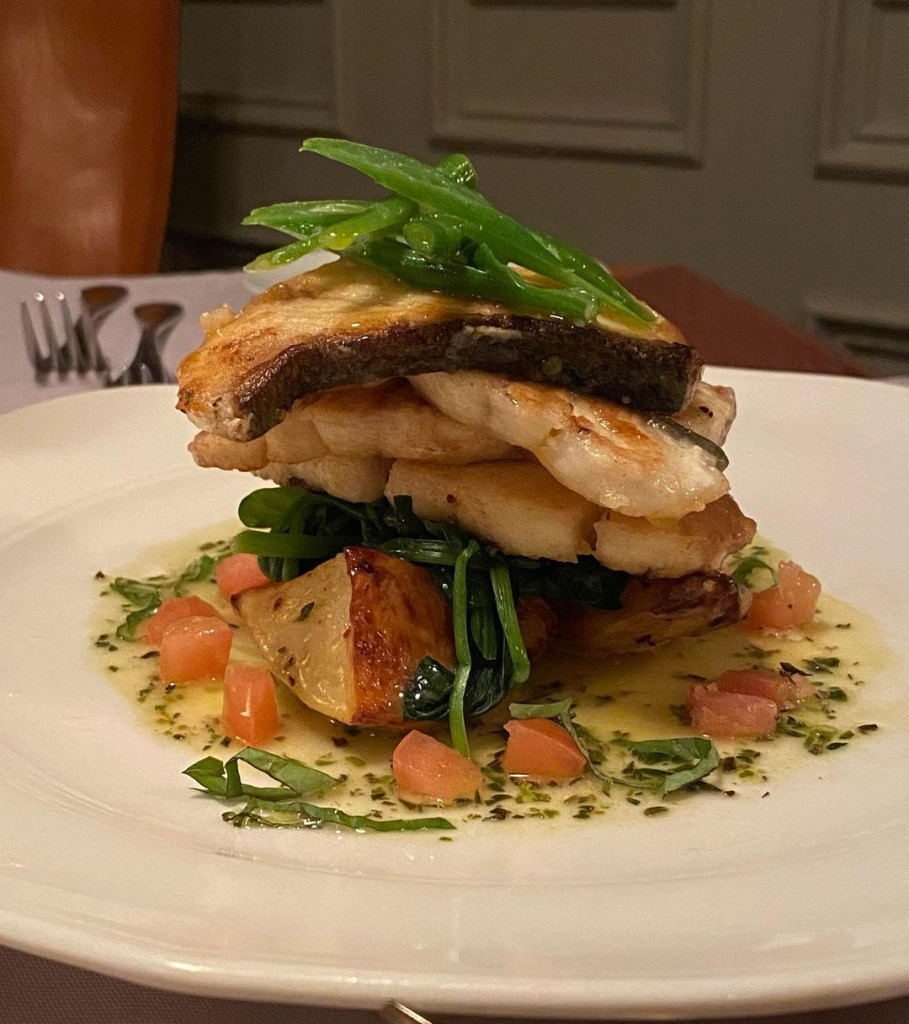 ViBo restaurant is a vibrant Italian eatery located in the heart of the Kingsway neighbourhood. The restaurant offers a casual and comfortable atmosphere, with a cozy and inviting interior that's perfect for a romantic dinner or a night out with friends.
One of the standout features of ViBo restaurant is its authentic Italian cuisine. The menu features classic Italian dishes like calamari, linguine vongole, veal piccata, and gnocchi gorgonzola. The ingredients are fresh and locally sourced whenever possible, and the dishes are prepared with care and attention to detail. The restaurant also has an extensive wine list that features both Italian and international wines.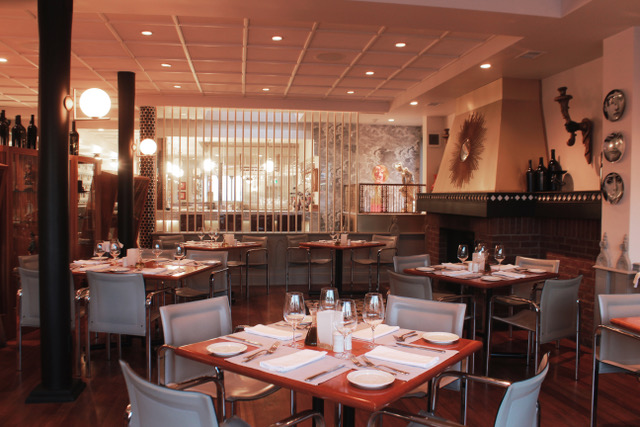 If you have a sweet tooth than you are in for a real treat because ViBo has an amazing dessert menu featuring tiramisu, chocolate molten cake, Italian gelato, and ViBo's Homemade biscotti. The service at ViBo restaurant is also noteworthy, the friendly and attentive staff is knowledgeable about the menu and is always willing to offer recommendations or answer any questions. Overall, ViBo restaurant is a great option for anyone looking for authentic Italian cuisine in a welcoming and comfortable setting. Whether you're in the mood for a casual meal or a special occasion, ViBo restaurant is sure to impress.
Three Locations in The Greater Toronto Area
Three Locations in The Greater Toronto Area
For more details, select the location nearest to you in Toronto:
For more details, select the location nearest to you in Toronto: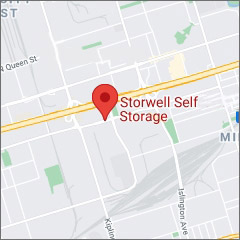 300 Evans Ave.
(416) 259-5555
Get a Quote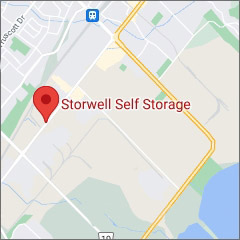 2525 Royal Windsor Dr.
(905) 823-5555
Get a Quote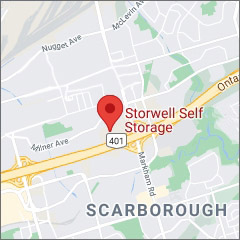 85 Executive Ct.
(416) 534-5555
Get a Quote